How to Add Fancy Heading Module to your webpage
Once Divi Plus is activated, it adds several modules to the Divi builder. To add a module on the page, use the following steps:
Create/Edit a Page/Post that uses Divi builder.
Create/Edit a row.
Click on Add New Module option; choose the DP Fancy Heading module.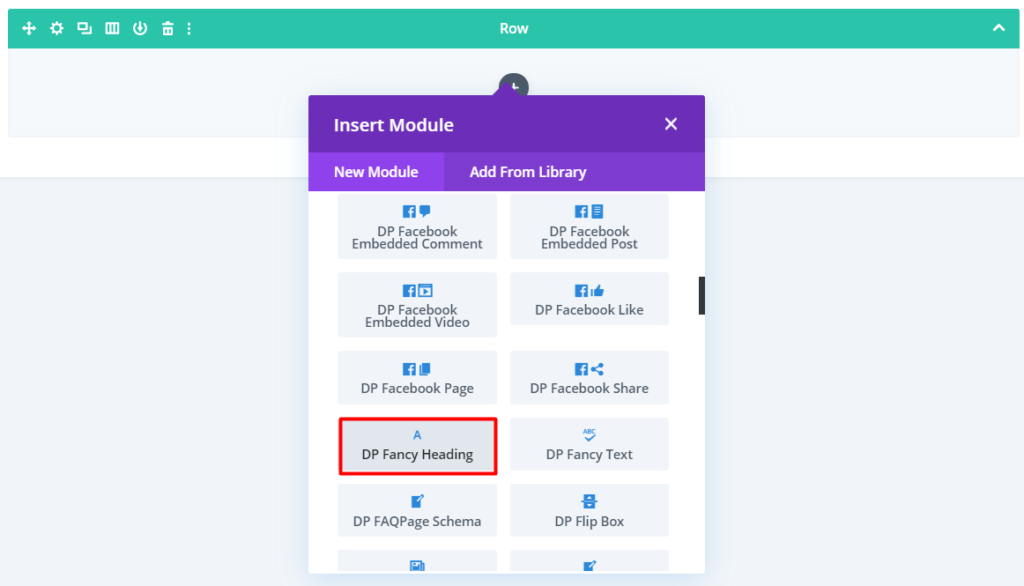 Content Tab
Enter Heading: On the content tab under the Heading Content section, enter the heading which is divided into three parts Pre Heading, Heading, and Post Heading.
Display in Stack: Set ->Yes if you want to display text in stack form.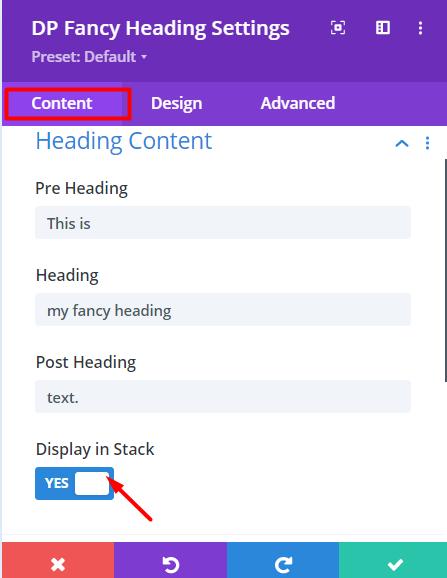 Design Tab
Go to the Design tab and open Text Setting.
Define parameters for Pre, Main, and Post in the Text Settings section.
Define background for Pre, Main, and Post. It can be color, gradient, or image for each section of the heading.
Define other settings as required.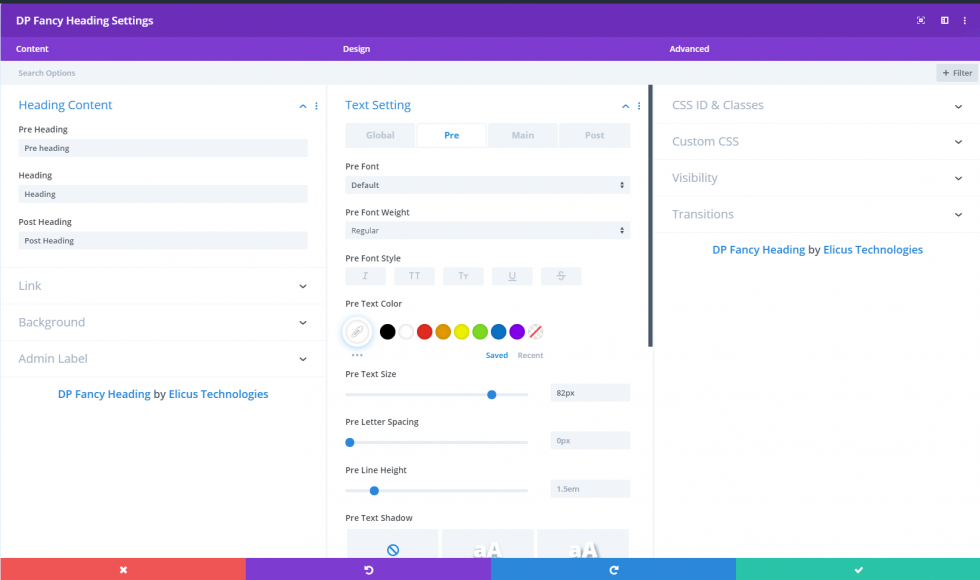 Here is a blog post that covers the setup process of the Divi Plus Fancy Heading module.