Enable and disable Divi Plus modules
In order to enable or disable a module, go to WP admin >>Settings >> Divi Plus and check/uncheck your desired module.
With the following screenshots, you can easily enable or disable a specific module.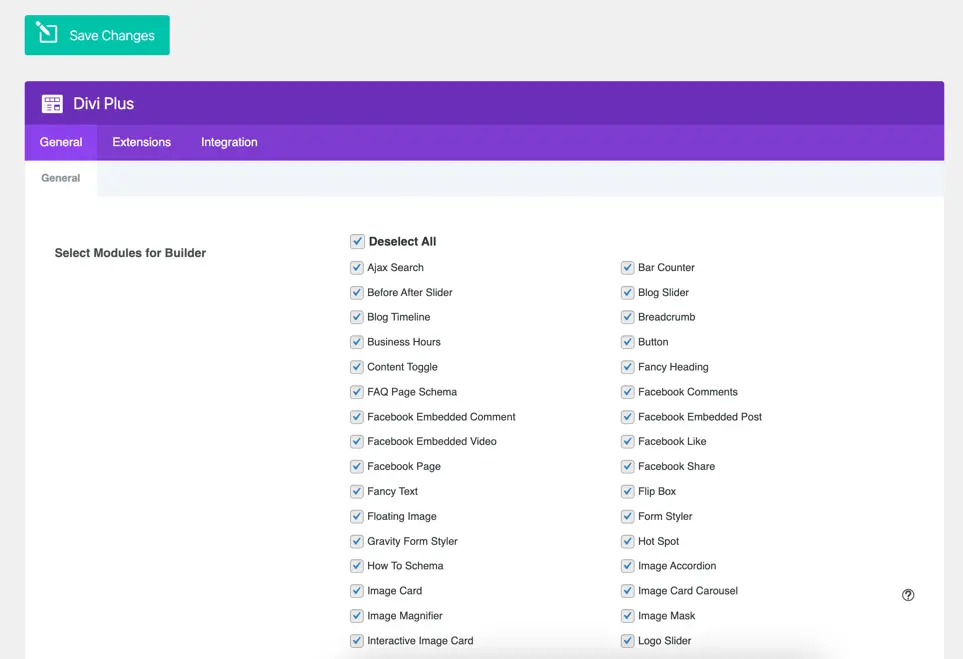 Go to Settings >> Divi Plus.
Go to General tab.
Enable/Disable the modules you want.
Save the page.
When there is an update of Divi Plus in which a new module is introduced, it is not enabled by default. In that case, you will need to enable it first.
How are these settings helpful?
You can disable the modules you don't use and they will not load on builder.
If your website hosting provider has allowed limited resources like memory etc, this setting will help reduce memory usage.
In few cases, if you are using other multi-module plugins, they will add their own modules to the builder taking up memory and resources. In that case, a setting to disable the modules that are not in use is helpful.