How to insert contact form in modal popup?
To add a contact form in the Modal Popup first of all we need to create a Divi Library layout.
In order to do that Go to site dashboard >> Divi >> Divi Library >> Add New >> A window will be popup(same as below screenshot)
Layout Name: Insert the layout name here.
Layout Type: Choose the Layout from the drop down menu.
Click on Submit.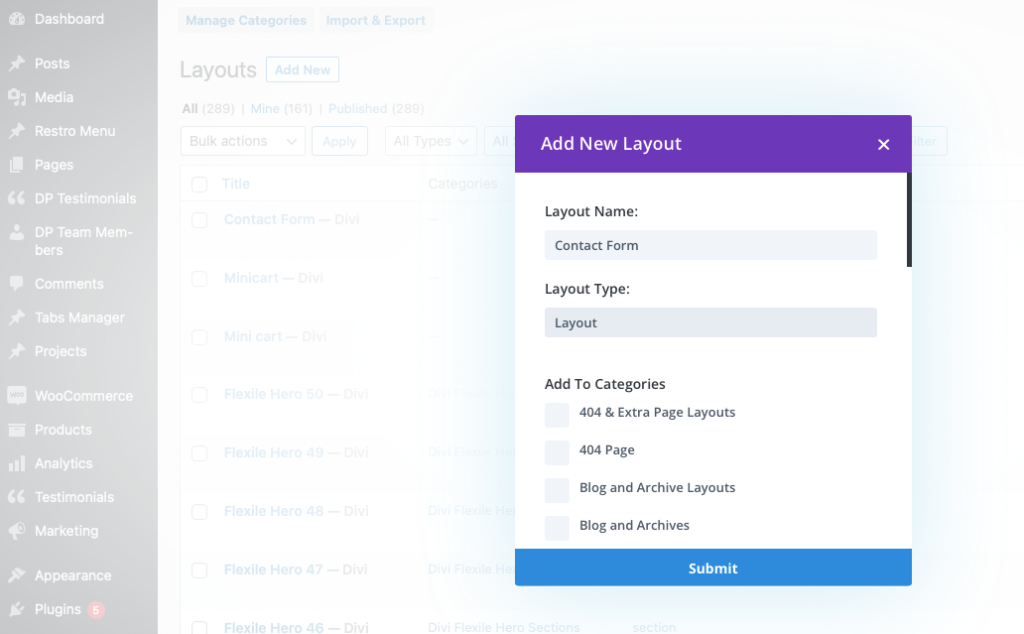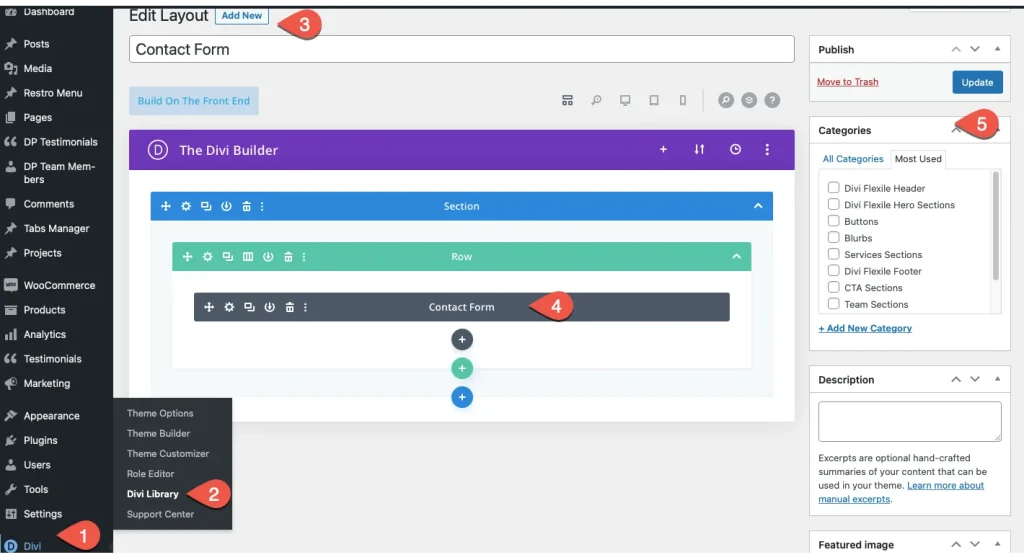 In the created layout insert a module Contact Form and Update the layout.
Render the contact form on the page using modal popup
Take the module the DP Modal
Trigger Type: Element
Trigger Element Type: Button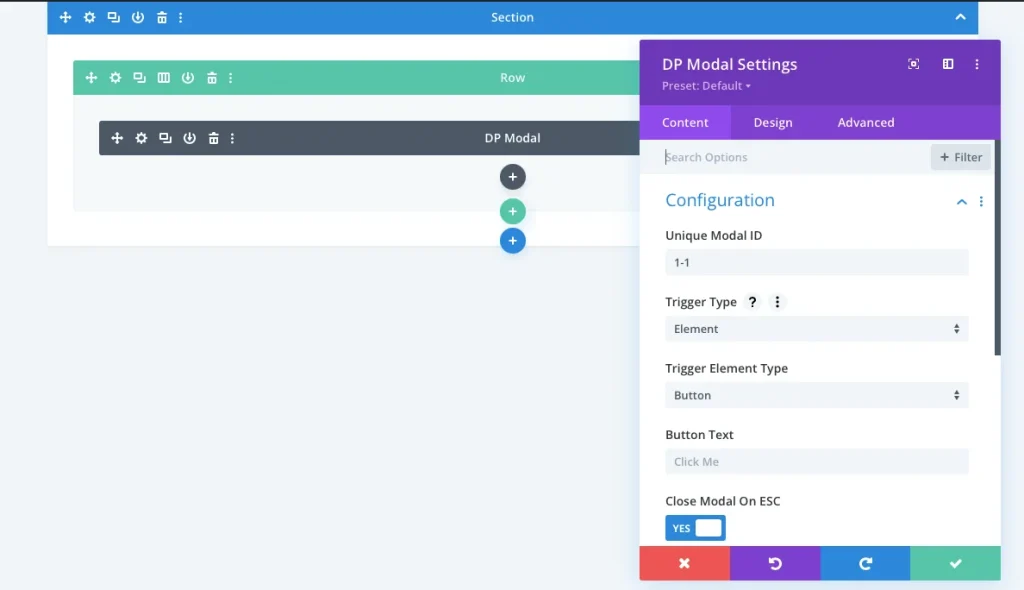 In the Modal Body select the Modal Content Type as a Divi Library Layout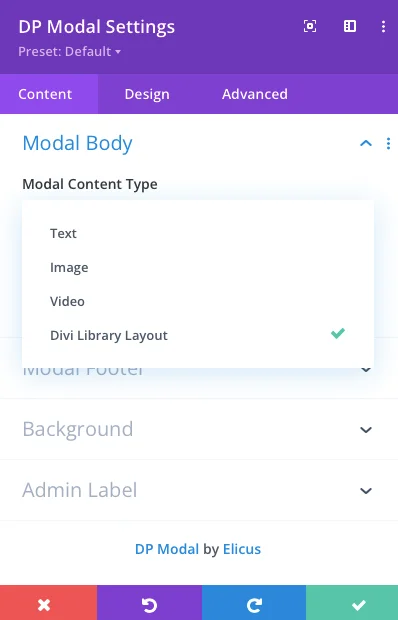 And select the layout you created previously in the setting Divi Library Layout.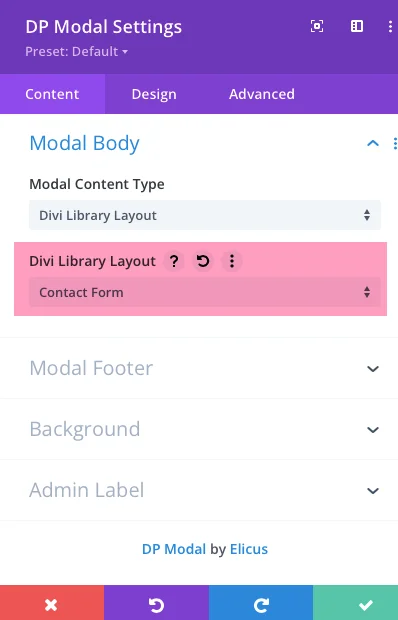 Save the Page.