Fancy Text module creates beautiful animation effects and engagingness in the text. It can easily catch the attention of the audience & makes your site layout very eye-catching.

How to Add Fancy Text Module to your webpage
Once Divi Plus is activated, it adds several modules to the Divi builder. To add a module on the page, use the following steps:
Create/Edit a Page/Post that uses Divi builder.
Create/Edit a row.
Click on Add New Module option; choose the DP Fancy Text module.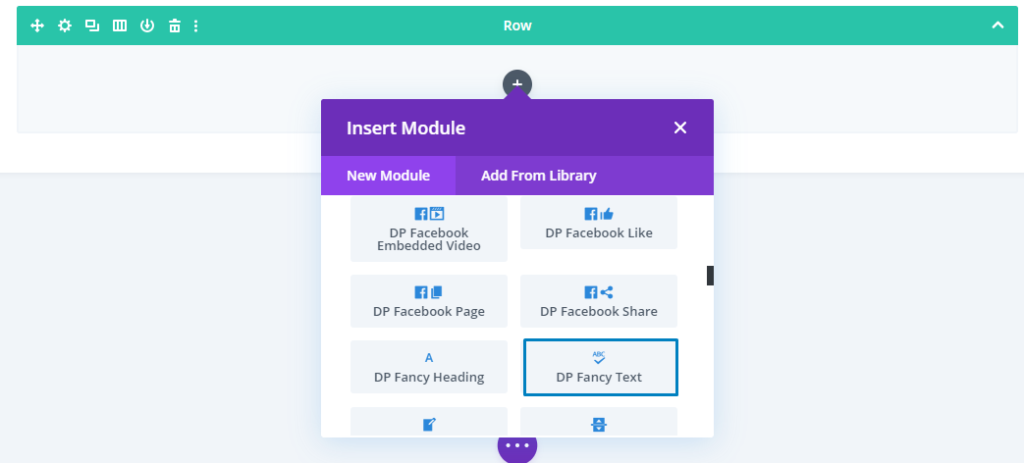 Fancy Text Content
Text Style
Here you'll find 2 options for choosing Text style.
Gradient
Background Clipping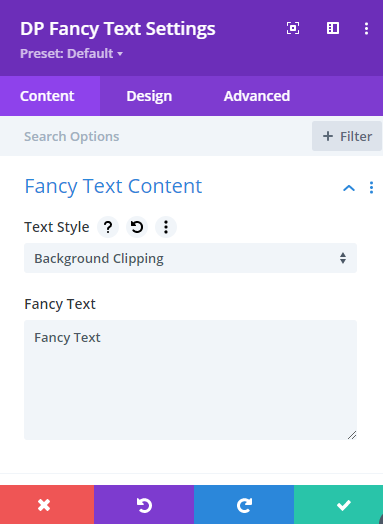 Fancy Text
Write your text here which you want to give style.
Design Options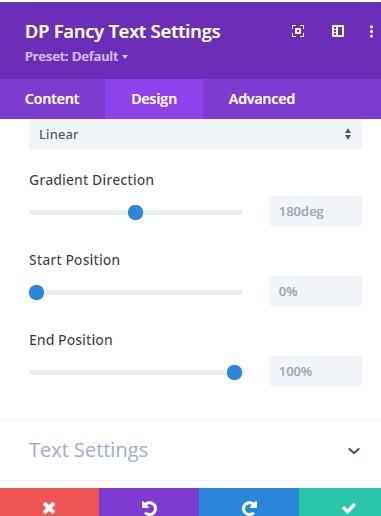 Fancy Text Styling
Background Clipping
In this option, you can apply a background image for clipping & also can change the background position and size. Moreover, you can enable overlay with gradient on text.
Gradient
This is another option of text style in which you can apply gradient for gradient text.
Here is a blog post that covers the setup process, and working of the Divi Plus Fancy Text module.