Search Divi Plus Documentation
Search for answers or browse our knowledge base.
Section Blocks are single sections created using the Divi Plus plugin. Each section block is available for download for Free. You need to have Divi Plus active and the associated module enabled before using a Section Block.
In order to download a section block, go to the individual section block and scroll down to the bottom and click on the Download button to download your section block.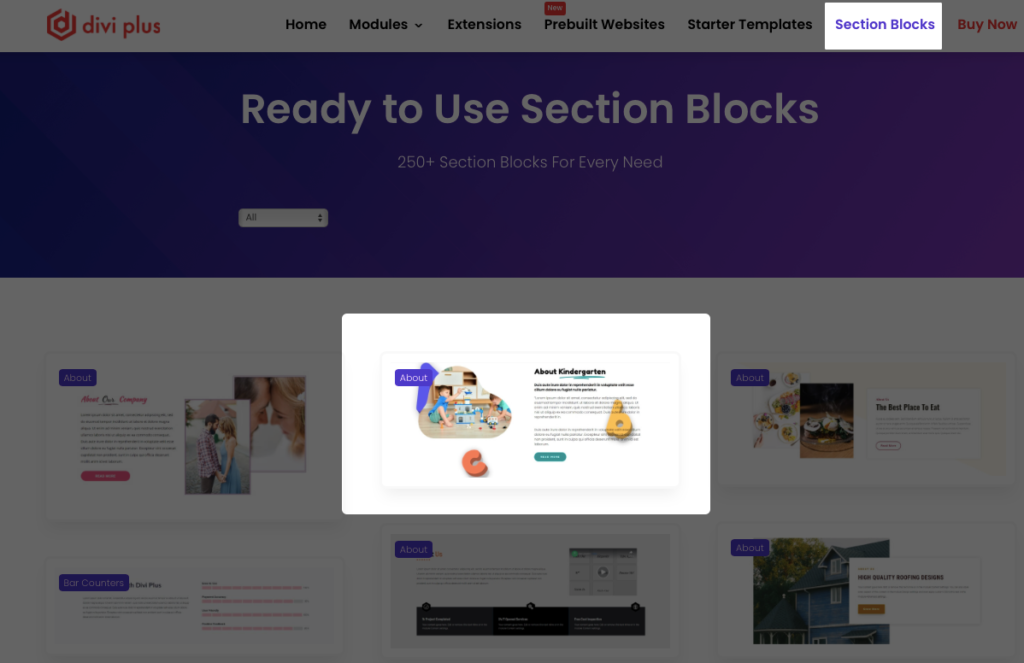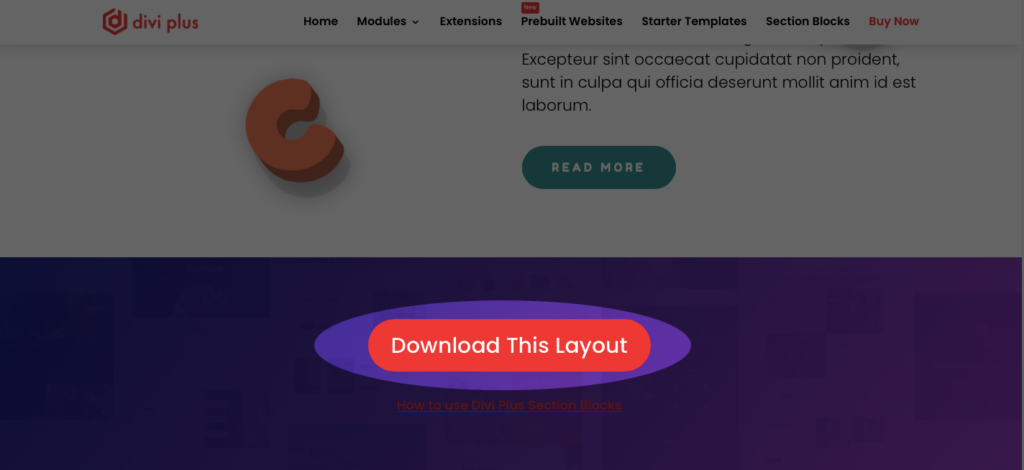 Note: Basic knowledge of Divi and Divi Builder is required to use the Divi Plus Section Blocks.
Here are the steps for downloading and using a Divi Plus Section Block in detail.
Download the layout file.

The downloaded file is in a compressed format with a .zip extension. So, extract it to get the layout file.

After extracting the file, add a new page or edit the existing page.

Click the Portability (⇅) icon to import the layout.

It will open the Export & Import option, choose Import, and then upload the layout file by clicking NO FILE SELECTED.

Once uploaded the file, click Import Divi Builder Layout.

Note: Untick the setting Replace Existing Content when import the section block on an existing page.



In a few moments, your layout file will be uploaded, and you will be able to see the content.

Now move the imported section to the desired place on the page.




In case you don't see any content, then there's a possibility that Divi Plus modules are not active. So, when you import the layout file, make sure Divi Plus modules associated with that layout are enabled. To know how to enable the module click here.
One more reason you won't be able to see any content is that some modules require you to tweak their content. For example, the gallery module, team slider, and flip box need you to add content to them.
That's it; by following these easy steps, you'd be able to upload the Divi Plus section block on your website.
Was this article helpful?
4.5 out Of 5 Stars
1 rating
| | | |
| --- | --- | --- |
| 5 Stars | | 0% |
| 4 Stars | | 100% |
| 3 Stars | | 0% |
| 2 Stars | | 0% |
| 1 Stars | | 0% |