Search Divi Plus Documentation
Search for answers or browse our knowledge base.
The Twitter Embedded Tweet module of the Divi Plus plugin allows showcasing tweets beautifully on the website without any extra effort.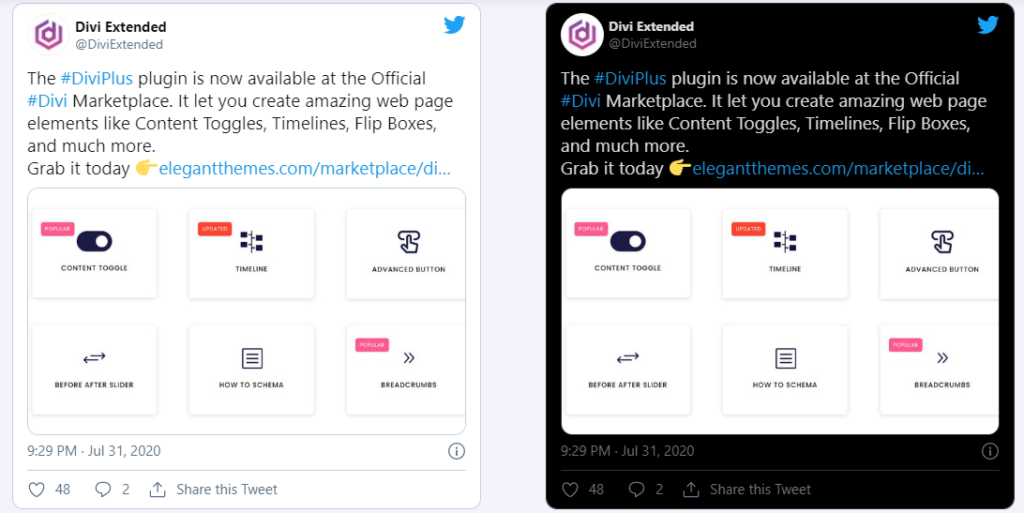 How to Add Twitter Embedded Tweet Module to your webpage
Once Divi Plus is activated, it adds several modules to the Divi builder. To add a module on the page, use the following steps:
Create/Edit a Page/Post that uses Divi builder.
Create/Edit a row.
Click on Add New Module option; choose the DP Twitter Embedded Tweet module.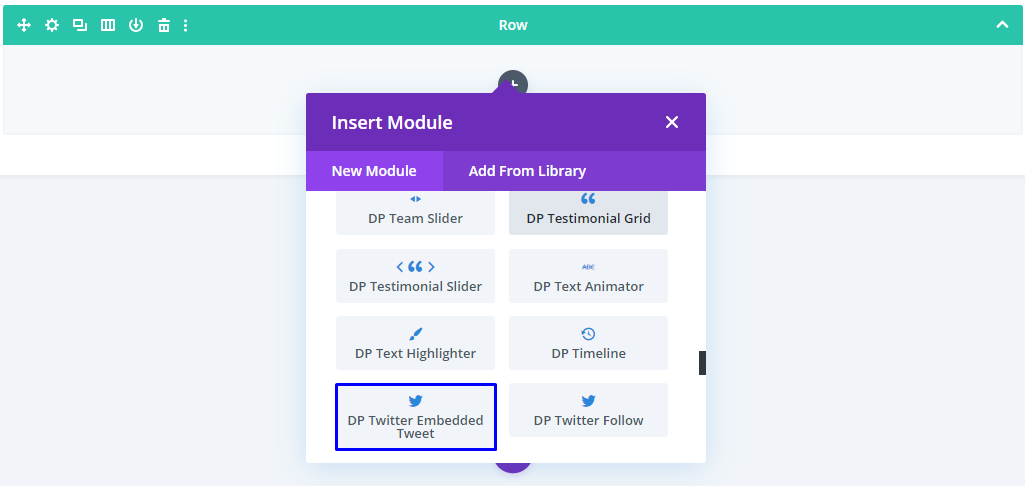 Content Tab
How to Show Tweet: Go to the Content tab >> Configuration >> Tweet ID >> insert the value.
Display Content while Tweet Loads: Go to the Configuration >> Fallback Content >> enter the content.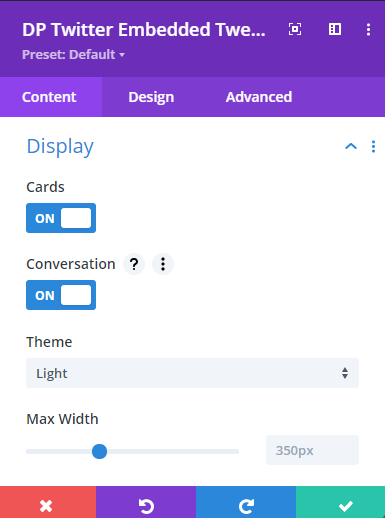 How to Turn on Do not track for Ads and Suggestions: Go to the Configuration >> Do not track >> check as ON.
How to Hide Tweet Media: Go to the Content tab >> Display >> Cards >> check as OFF.
Hide Parent Tweet: Go to the Display >> Conversation >> check as OFF.
How to Change Tweet Theme: Go to the Display settings >> Theme >> choose Light or Dark.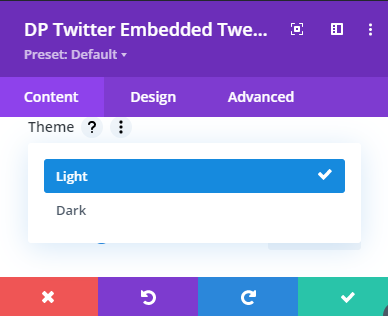 Adjust Tweet Width: Enter the value or move the slider of the Max Width field inside Display settings.