Error: There has been a critical error on the website after activating Divi Plus
Each version of our plugin is tested thoroughly before release.
If you still get this error after activating the plugin, please check the Divi Support Center page to see if you have adequate resources allocated to your website.
It is recommended to have at least the minimum stats. But for better performance, the numbers should be higher. Check with your web host if you running red on these.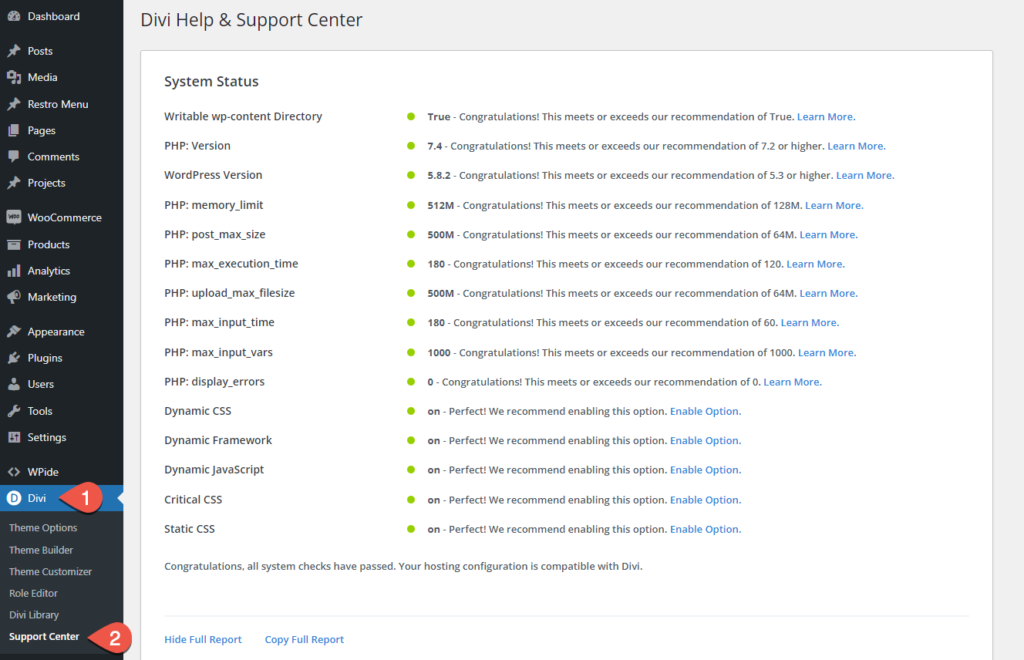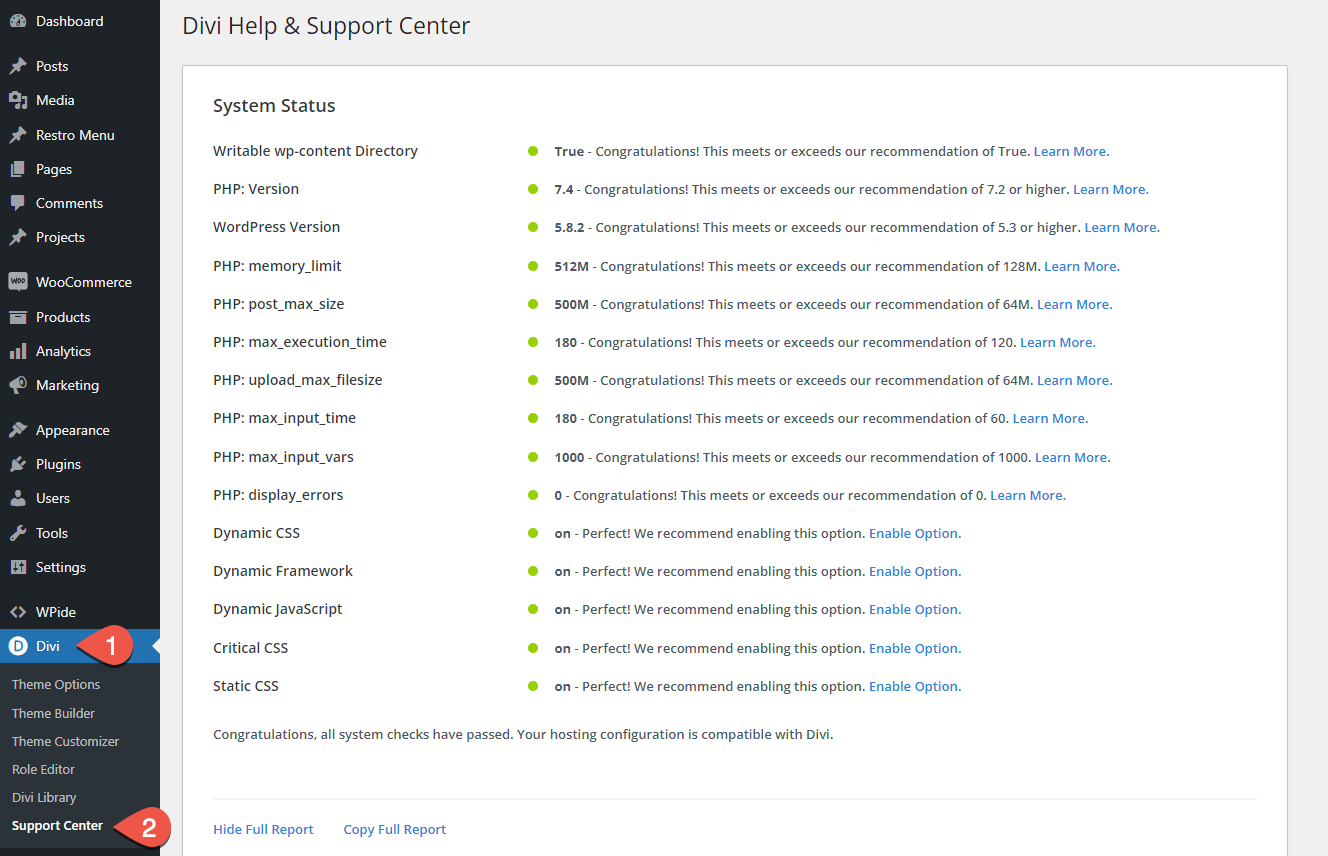 In a few cases, if a website has more than one multi-module plugin for Divi, there is more memory required and your site may generate a low memory error if your hosting provider has allocated limited memory and resources to your website. In this situation, manual work to optimize memory usage is required.
Divi Plus has an inbuilt feature that let you disable the module which is not in use and thus optimize memory usage. You could check for similar features in other multi-module plugins for Divi.