How to enable the functionality of clickable URLs defined in tooltips in DP Hotspot?
To make the tooltip interactive and enable the ability to click on the defined link, you can follow these steps:
Go to the module settings of the tooltip module.
Navigate to the Design tab.
Look for the Global Tooltip Styling section.
Within that section, you will find an option to make the tooltip interactive.
Enable the toggle switch to activate the interactive tooltip feature.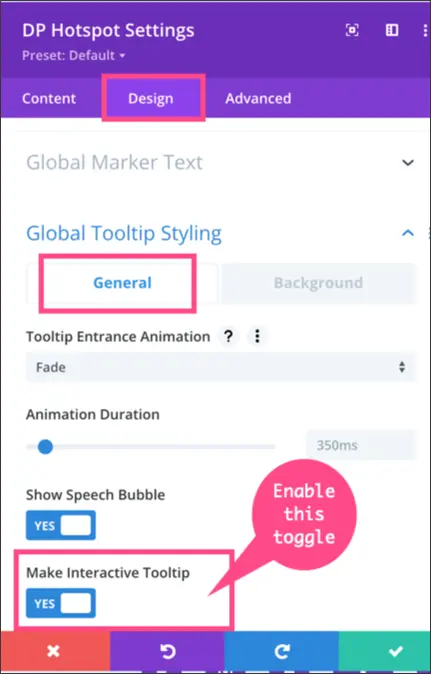 By enabling this option, the tooltip will become interactive, allowing users to click on the defined link within it.