DP Image Accordion button not appearing on page?
If you enable the Divi Image Accordion button, and it is not visible on the page, check out if you have specified the link for the button.
Go to the Item Setting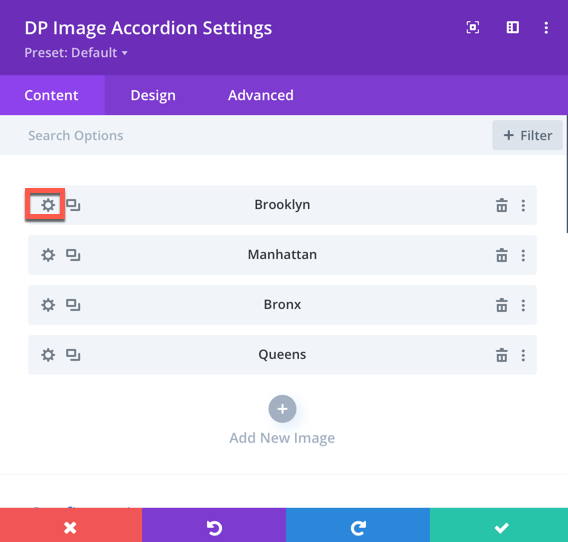 Then go to the Content tab and then again on the Content section. Enable Show Button.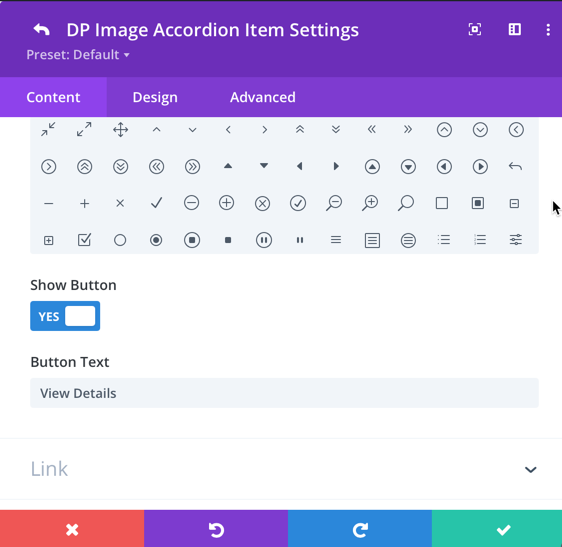 Then go to the Link tab and enter the URL where you want the button to point. If you don't add the link here, the button won't appear.