Modal heading font customization for the specific device
In order to use a device-specific font size for the heading of the Divi Plus Modal heading.
Go to the Design Tab >> Modal Title Text >> and Specify the font size for Desktop, Tablet, and Mobile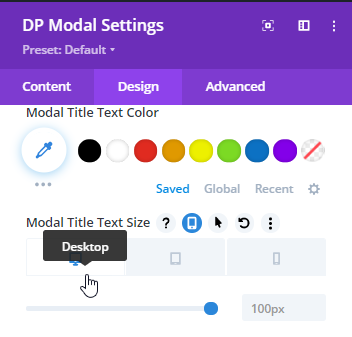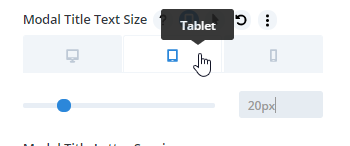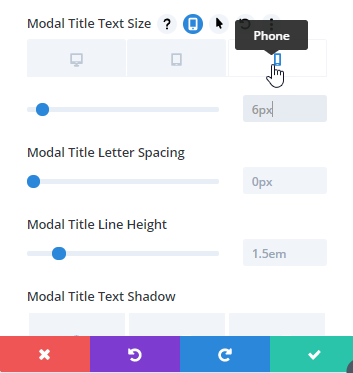 If the font size is still not working as per the specified size, clearing the cache and see if there is any CSS class that is overriding this area. To do this inspect the elements feature of the browser.