Search Divi Plus Documentation
Search for answers or browse our knowledge base.
How to Add Business Hours Module to your webpage
Once Divi Plus is activated, it adds several modules to the Divi builder. To add a module on the page, use the following steps:
Create/Edit a Page/Post that uses Divi builder.
Create/Edit a row.
Click on Add New Module option; choose the DP Business Hours module.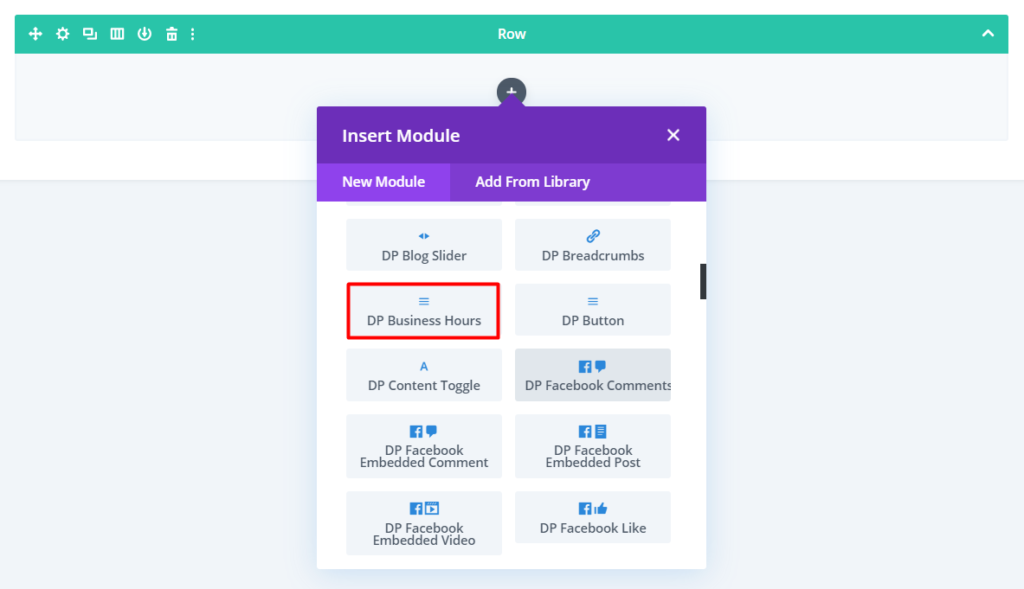 Content Options
Content Tab: Here you get the option to customize the background and "Add New Business Hour."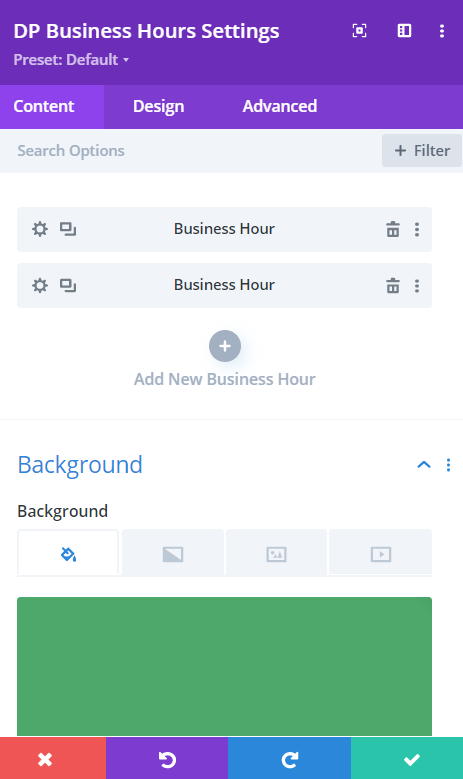 To add business hours, click the available option in the content tab. Once you add a business hour, it opens up new options.
Content: Gives you the option to add Day and Time.
Background: To customize individual business hour background.
To customize the business hour at the individual level, go to the Design tab, and perform customization accordingly.
Day: Allows you to customize day text.
Time: This allows you to customize Time text.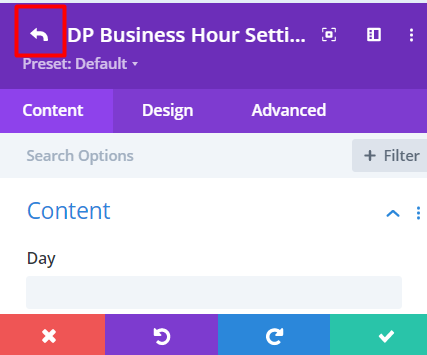 To add multiple business hours and customize them together, click the return icon above the content tab inside individual settings.
Once you come out to the module's parent settings, you get the business hour you've just created and an option to Add New Business Hour.
Design Options
Go to the Design tab of the module and perform customization to apply changes on every business hour you've created. (Only applicable when business hours are not customized at the individual level)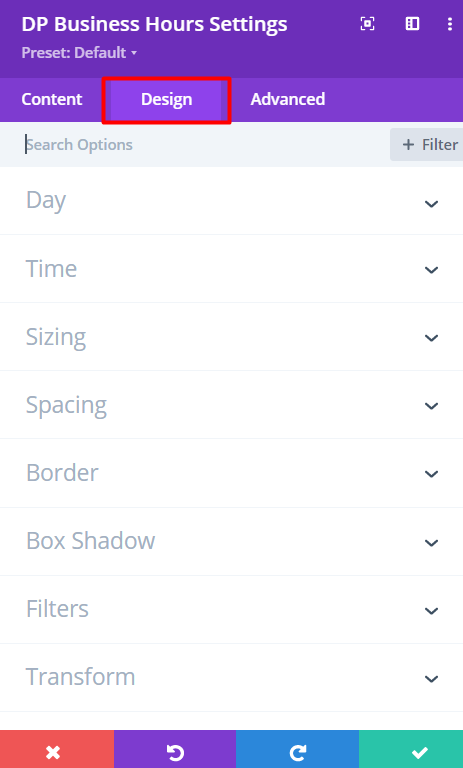 Sizing
Here you can adjust the space between the Days and Time and also can set the Max width between the elements.
In this design option you can set a custom static width. To do this navigate to Design tab >> Sizing >> Width >> Set the value here.
You can also set the Max Width here.