Divi Plus 1.9.0 is now available for an update which includes two new modules. These two new modules are added to the Divi Plus plugin after receiving feature requests from users. In this introductory article, we will cover how these two modules will help you create stunning tabs and a blog timeline in Divi.
New Divi Plus Tabs Module: Advanced Horizontal and Vertical Tabs for Divi.
Divi Plus Tabs module will let you create vertical as well as horizontal tabs in Divi. The advanced features of this module take your tabs creation to the next level. The main features of this module include:
Vertical tabs in Divi
Horizontal tabs in Divi
Open tabs on hover or click
Display text in tab
Display Divi library item inside tab content area.
Display Tabs title on left, right, top or bottom.
The advanced tabs module of Divi Plus also gives you control to show the title of your tab using multiple available options including the following.
Text
Text + Icon in tabs
Text + Image in tabs title
Only icon
Only Image
With all these available options for the title of your tab, you could create super stunning tabs in Divi.
The Divi Plus tabs module includes two main layouts for the tabs.
Vertical tab
Horizontal tab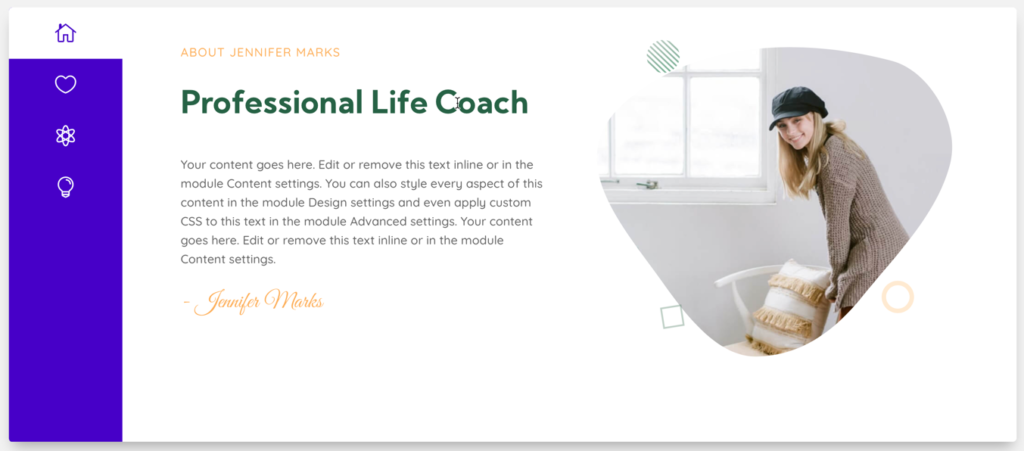 Both of these options have further control to show the tabs on the left, right bottom, or top.
One of the coolest features added to the tabs is the ability to show a Divi library item inside the tab's content area. This opens a whole new dimension that you could explore to unleash your creativity and show content from the Divi library in tabs.
The module also includes control of how you want to show the title of your tab. Whether in a compact view or a full-width tab view, you can display your tabs the way you prefer.
This feature was one of the most requested features for Divi Plus and we are so excited to present this to our users. This update is one of the biggest Divi Plus updates and includes many improvements and new features.
Next, we look at the second module we added to the Divi Plus plugin in this update which is also one of the popular feature requests and we can't wait to introduce this to you that will let you create a stunning timeline blog view in Divi.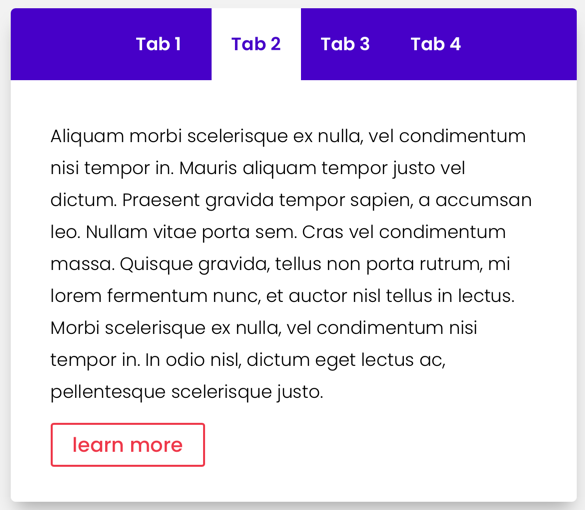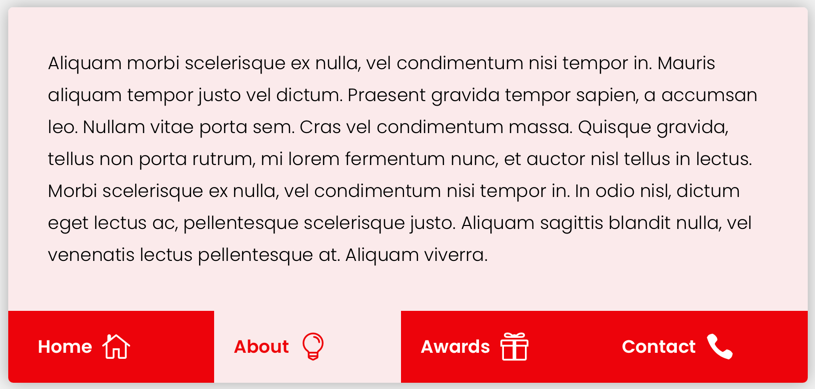 New Divi Blog Timeline Module
Blog layouts for Divi have always fascinated us at Elicus. Our second module introduced in Divi Plus 1.9.0 is the Divi Plus Blog Timeline module. This module is dedicated to the content creators, bloggers, and storytellers who can use it to create a super stunning timeline of their stories.
The blog timeline module is introduced to the Divi Plugin with 2 layouts and 3 design variations in each layout. Here are some sample Divi blog timelines we created using the standard features of the module.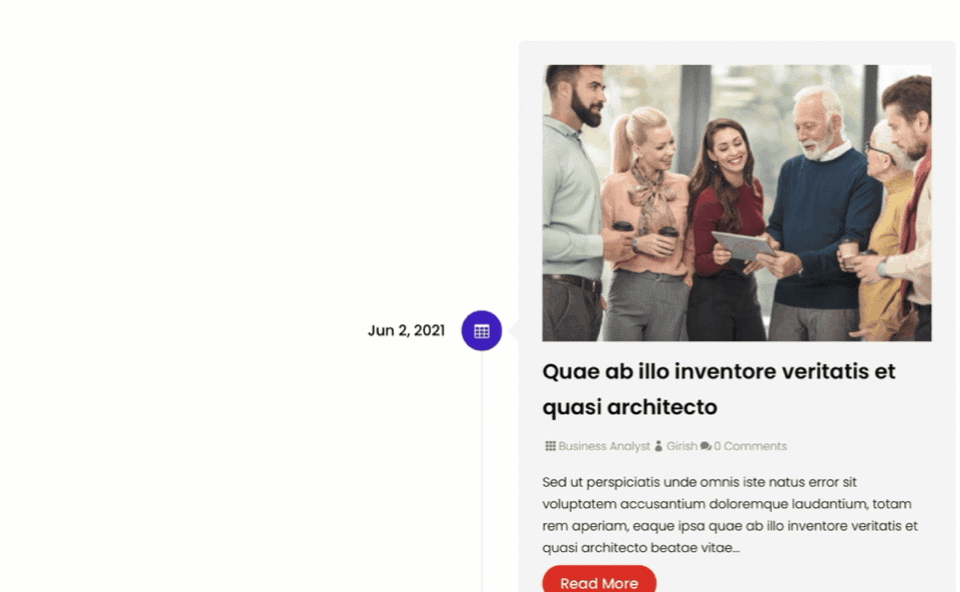 Divi Blog Timeline created using Divi Plus plugin.
We can't wait to see your super-awesome blog timeline created using Divi Plus. Feel free to share how you create in the comments section.
New Features and Improvements in Divi WooCommerce Modules
The Divi Plus 1.9.0 update includes major improvements to WooCommerce modules available in the plugin. If you are already using the WooCommerce modules for Divi by Divi Plus, you can explore these new features and enhance your design and functionalities.
The main features include the following:
Added  pagination control for Woo Products module.
Added control for sale price text in Woo Product Carousel module.
Add control for offset in Woo Products and Woo Products Carousel modules.
Added support for product tags.
Added control for taxonomy relations (OR, AND).
Added control for add to cart icon.
Added control to show/hide add to cart icon.
Added control for placement of add to cart icon.
Added control for add to cart button text for each product type.
Added control for add to cart button text for out of stock product.
Added control to show sale label text.
Added control for the position of the arrows. 
Added control for product quick view.
Added control for products star rating.
We also introduced some other requested features making the modules more useful and align with Divi. Some of these includes
Control for adding phone number in the team member module.
Dynamic URL support for read more button of Image Card and Image Card Carousel.
Dynamic URL support in flipbox button.
That was a quick introduction to the new features in the Divi Plus plugin. Check these features and feel free to share your views on how you find them. We will also love to see what more do you expect in terms of functionalities and improvements in the Divi Plus plugin. Do leave your comments below.