Flexile: To Build Anything You Can Imagine!
With over 250+ UI elements, 150+ templates, and multiple homepages and inner pages, the Divi Flexile child theme can become your only tool to design Divi websites across numerous business industries. Whether you're a web designing agency or freelance individual, this child theme has got all the features and customization options you require when you begin a project until its end. Moreover, the Divi Flexile child theme will get bigger, better, and more flexible with each update. Meaning, the features such as elements, templates, demos, and everything you're getting now, will get more and more and more.
With Divi Flexile, you'll never feel that you're left with fewer options, ever.






150+ Divi Builder Templates


25 Woo Shop and Product Templates





10 Woo Cart and Checkout Templates

Styled Divi Modules and Elements
How you want to design your Divi website, and why you want to design your website? No matter what's your requirement, the multiple numbers of Divi elements provide you with the limitless possibilities to build the website in the exact way you want it to design. Different blurbs, post sliders, testimonials, interactive buttons, countdown timers, and whatever you may require, the Divi Flexile child theme has every Divi theme element to make it easy for you to build a sensational website in no time.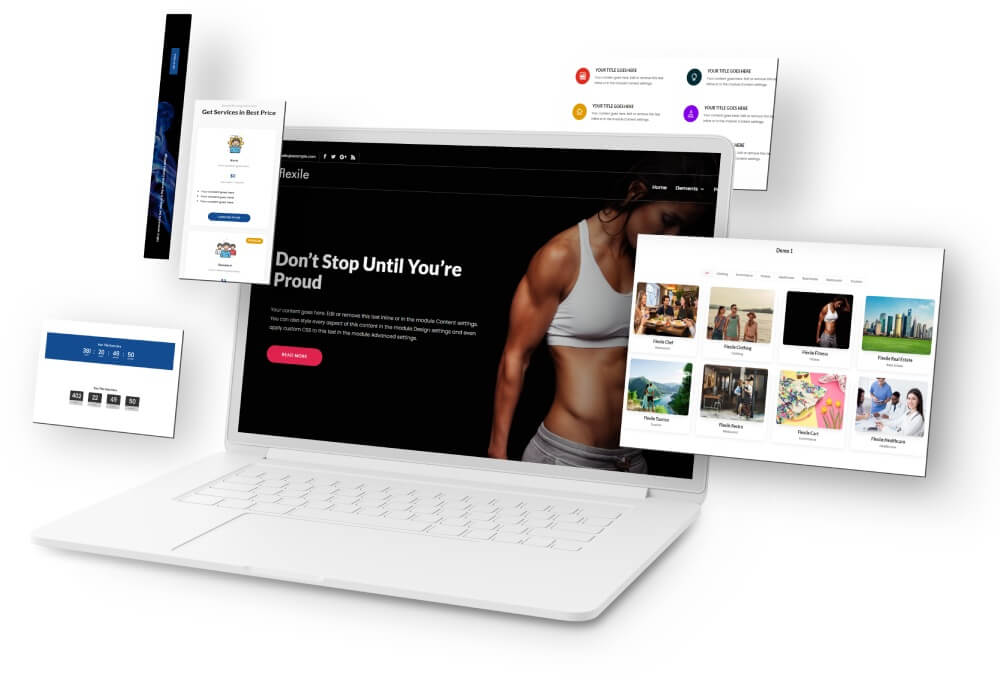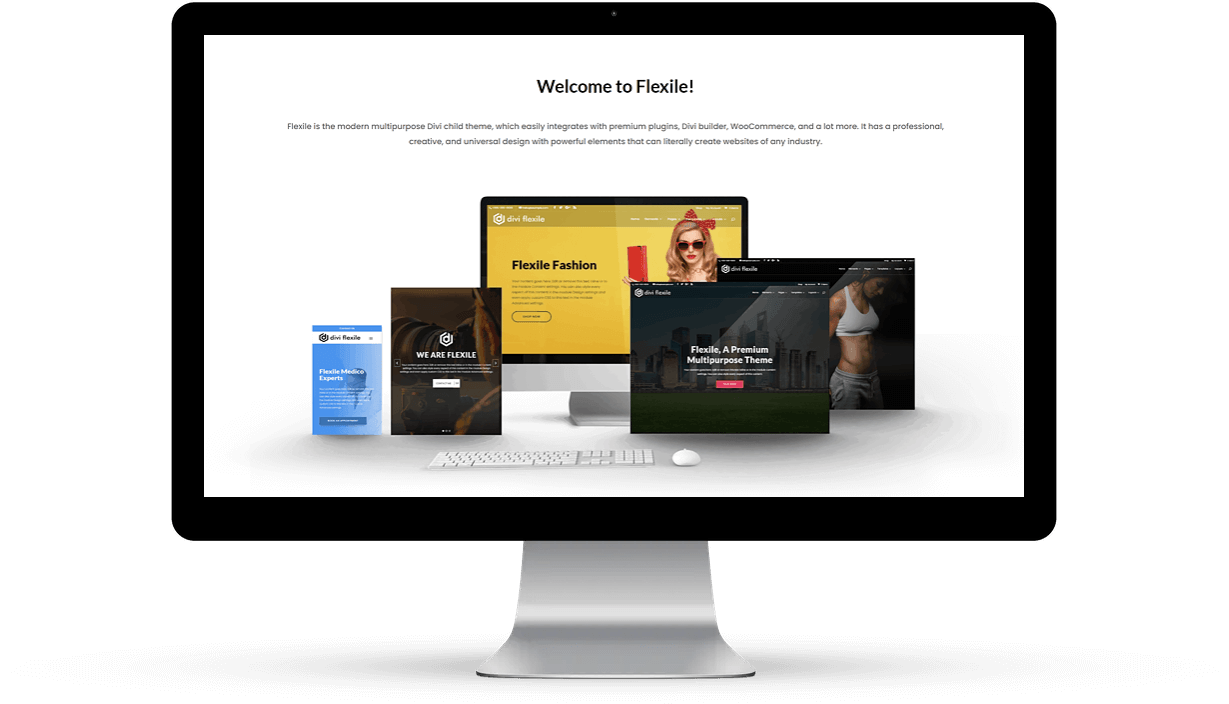 One Click Demo Import
Give yourself the ease of work by importing the demo content available with the Divi Flexile child theme using the 1-click demo import option. There will be no more manual task of bringing the content to the website one by one and spend a lot of time to place them where they need to be. The Easy Import Option you get with the Divi Flexile will effortlessly allow you to select what you want to import to the site, and then simply click "Import Demo." And all your selected content will be at its location without any issue.
150+ Divi Templates
With multiple numbers of Divi templates included in the Divi Flexile multipurpose child theme, you can provide users a beautiful way to navigate your website with different Divi headers and footers. You can enhance readability on Divi archive pages and posts to increase readers' engagement. Moreover, you can make your search results page clear and beautiful so they can easily find out what they're looking for. These flexible Divi custom templates can entirely change your website's look and feel, then whether it's for user interaction or conversion.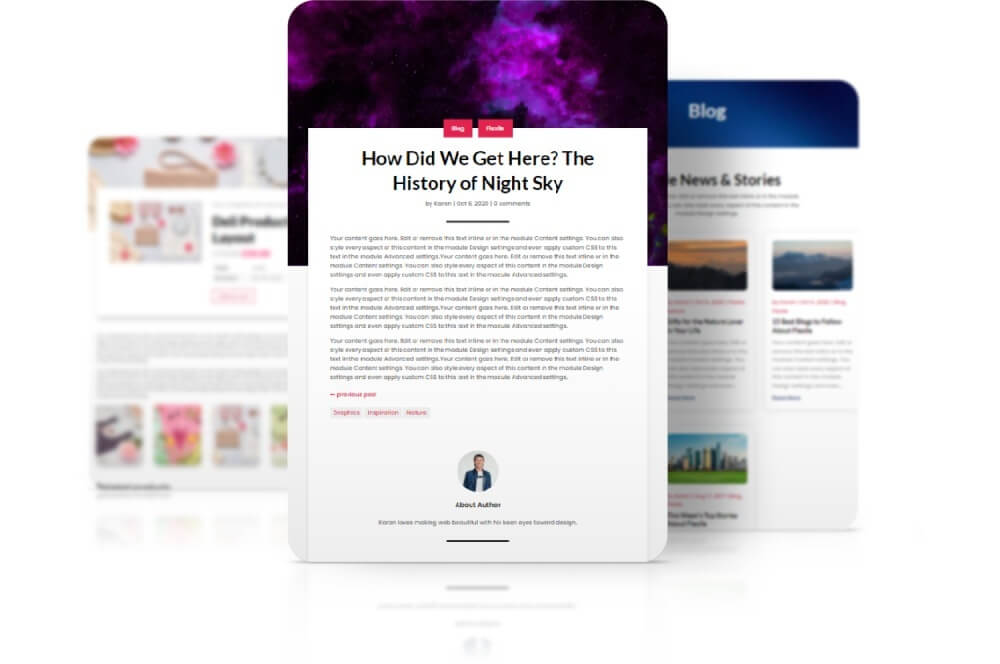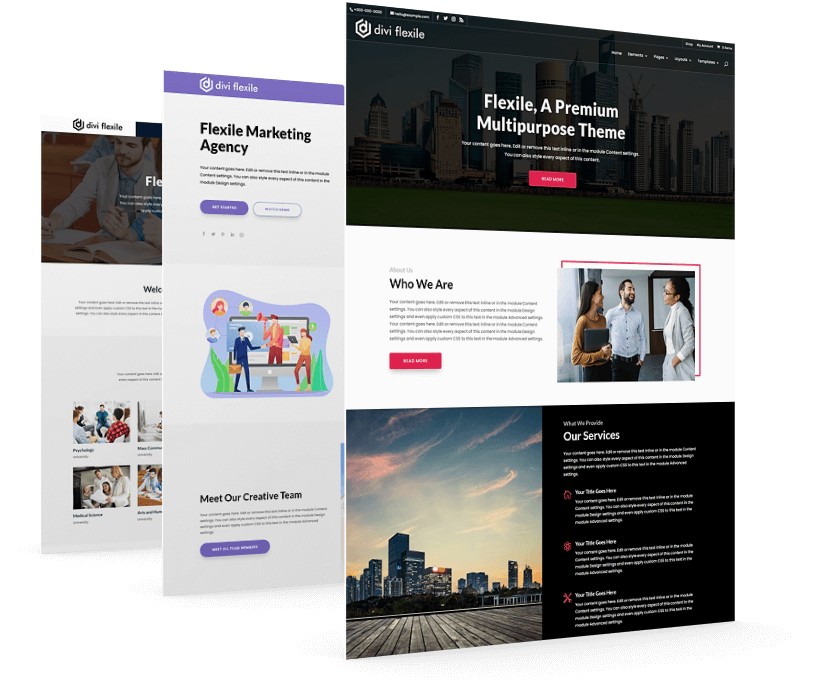 Multiple Divi Homepage Layouts
Just think which industry website you want to build, and Flexile will help you at each step to make it real by providing you the ultimate library of multiple Divi homepage layouts. Using these Divi premade layouts, you'd be able to build websites for any industry whenever you want. Moreover, each Divi layout is created, keeping the latest design trends in mind. So, you'll have more options and possibilities to attract a better number of website visitors and make more by doing less. Try them today to find out the real power and ability to bring something sensational and more than incredible.
15+ Inner Pages to Provide Necessary Details and Information
A website with more pages and all the information on it always performs better than those with less. And Divi Flexile child theme makes it easy for you by providing the pre-built necessary inner pages. Using these pre-made Divi inner pages, you can quickly and easily make your business website live and provide users with all the essential information. Plus, with more pages and information, you'd be able to improve your website's session duration. Thus, better interaction and better conversion for the services and products you provide.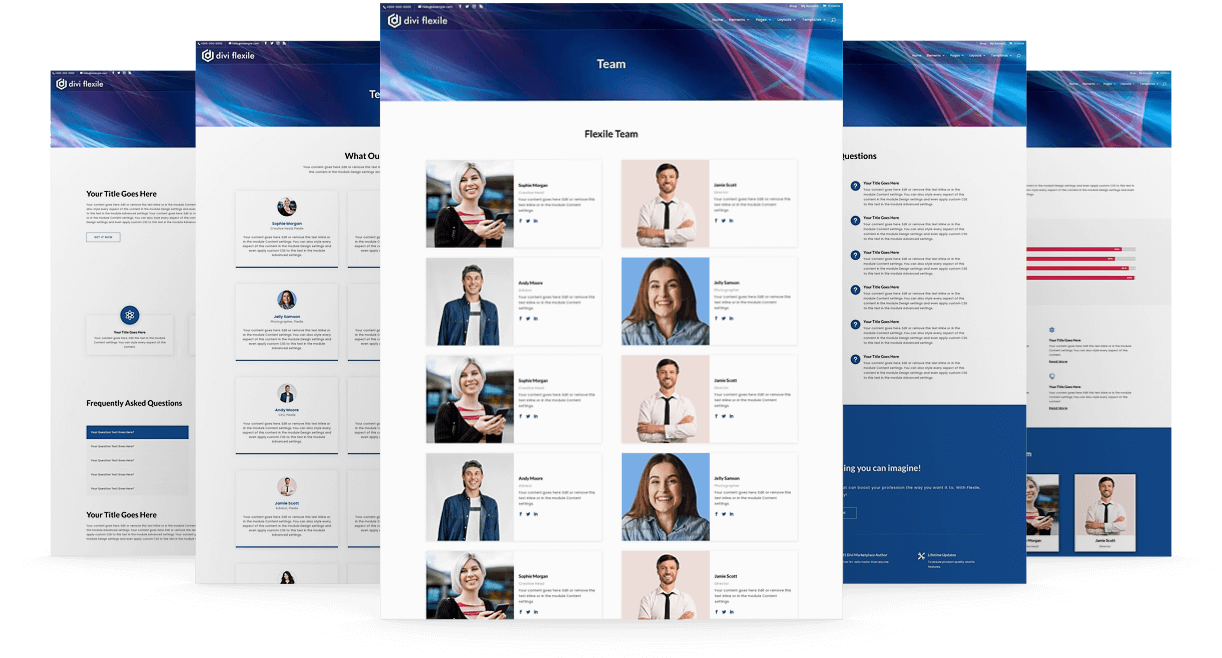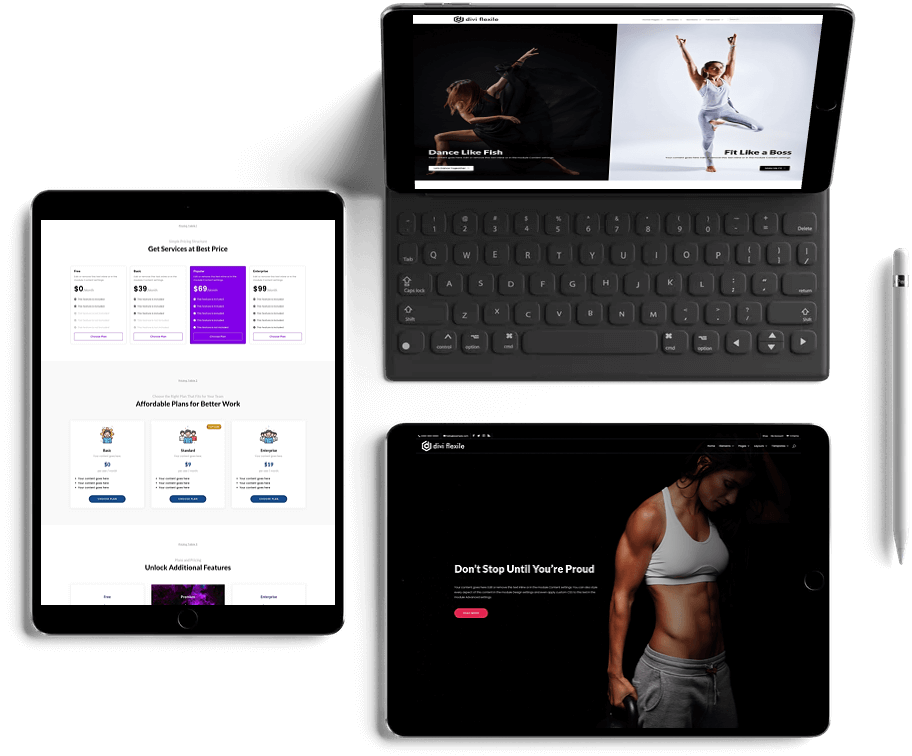 Systematic Regular Updates to Remain Always Ahead
The Divi Flexile is big and includes features that you'd never found anywhere. And to keep it always new for tomorrow, as it is today, it will regularly receive updates. Those updates will make Divi Flexile bigger, better, and more flexible. New design trends, security measures, templates, and so on. This Divi child theme would never disappoint you no matter what your Divi designing needs will be. With each update, you'll find yourself happy, relaxed, and satisfied with your choice. That's what Divi Flexile is designed for.
70 Unique Header and 70 Footer Layouts
The multiple Divi layouts you get with Divi Flexile include the Header and Footer layouts. Each layout is designed to adapt the website of any specific and help users navigate your website in a much exciting and straightforward way. Both the Header and Footer layouts are much flexible that you can easily include something in them if you want to provide users more options such as CTA, links, banners, and cookie notice. Or exclude if you're going to provide your website users with fewer options. Moreover, using the Divi Theme Builder, you can assign different pages a different header and footer to keep the page's purpose different from the primary one.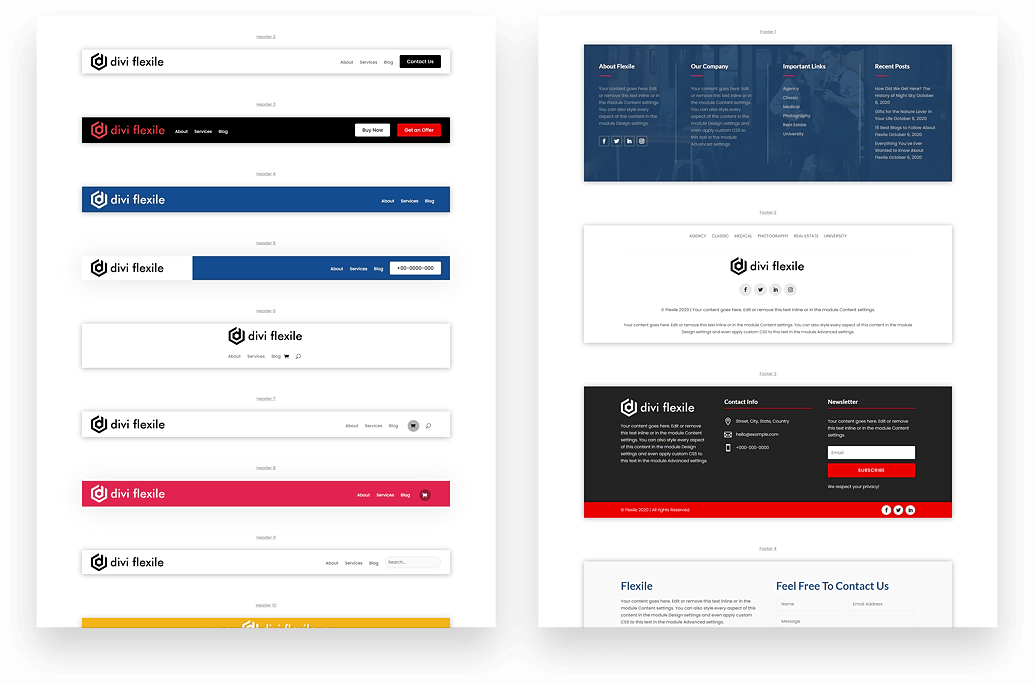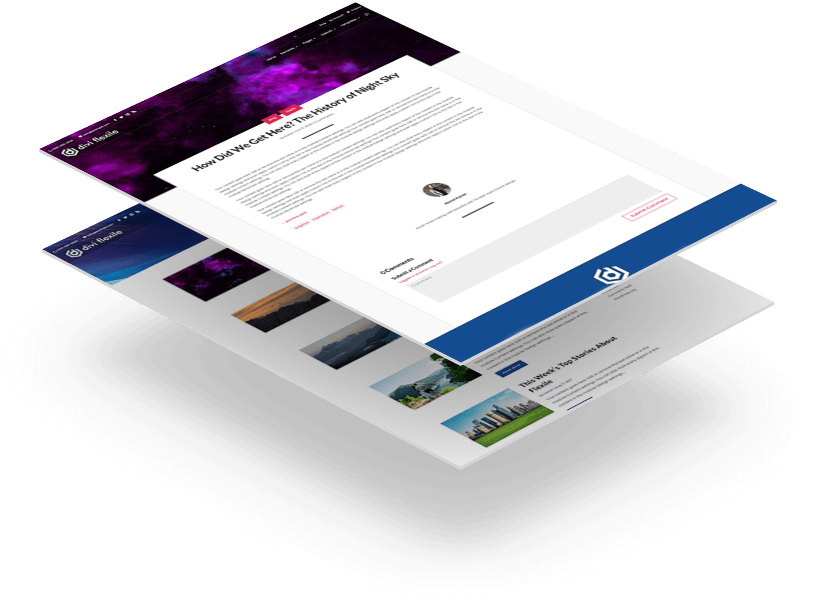 20+ Fantastic Post and Blog Layouts to Grab Readers Attention
In addition to header and footer layouts in the 30+ templates of the Divi Flexile, you get 20+ Divi blog page and post layouts that are different, beautiful, and engaging. Each will present your thoughts and views in a much different and exciting way that would help you engage more readers and reach a wider audience.
25 WooCommerce Product Templates
Yup, the Divi Flexile multipurpose child theme fulfills its purpose by providing you with the option to change your Divi WooCommerce digital store outlook whenever you want using multiple beautiful product page layouts. Each product page layout is capable of displaying your services and products in a detailed and interactive way. Users can look at the product image with zoom on hover effect; you can provide variations in a single product. Show their quantity and much more to make the most out of your Divi eCommerce store using the Flexile child theme.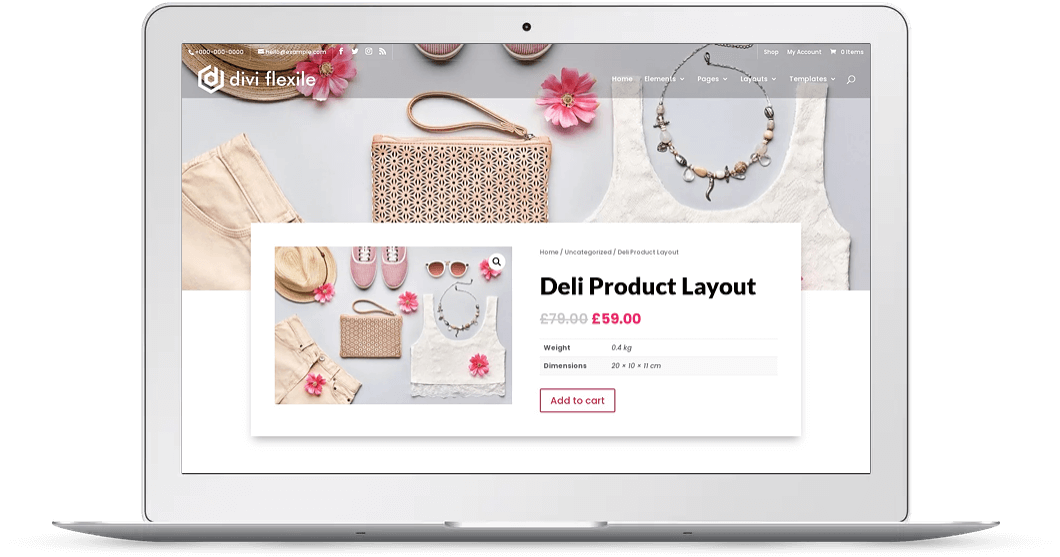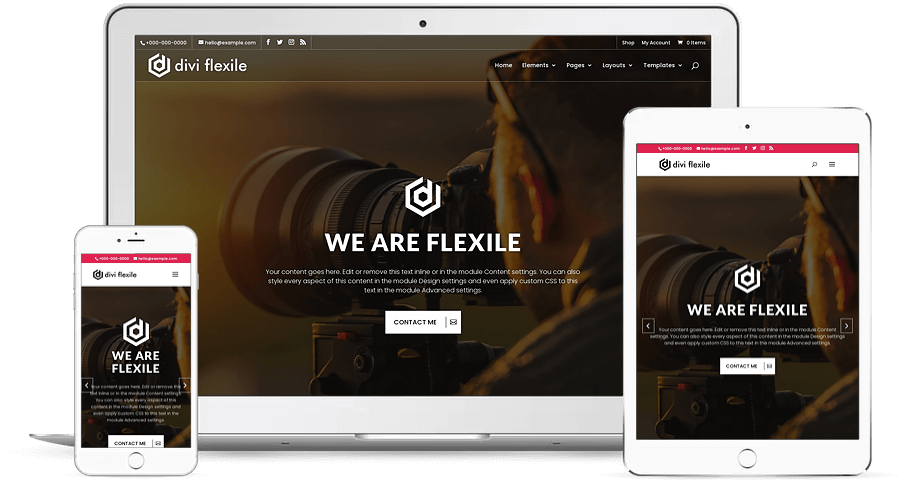 100% Responsive – Mobile, Tablets, and Computers
100% means 100%. The Divi website you'll create using the Divi Flexile child theme will be responsive to any device. Whether you're using a mobile or computer, a tablet, or something ancient, the Divi Flexile child theme will never break the color, resolution, or style of your content. The element you'll display on the PC will exactly look the same on the mobile phone in its responsive style.
Quality Support Whenever You Needed
Our easy-to-follow documentation contains all the basic and advanced steps to use the Divi Flexile effectively. However, even with those steps, you cannot achieve what you've imagined, then we're always available to help you out. No matter how small or big the issue, we'll never say we don't care. Instead, you'll hear us say, "We are glad to help you. Let us know the issue."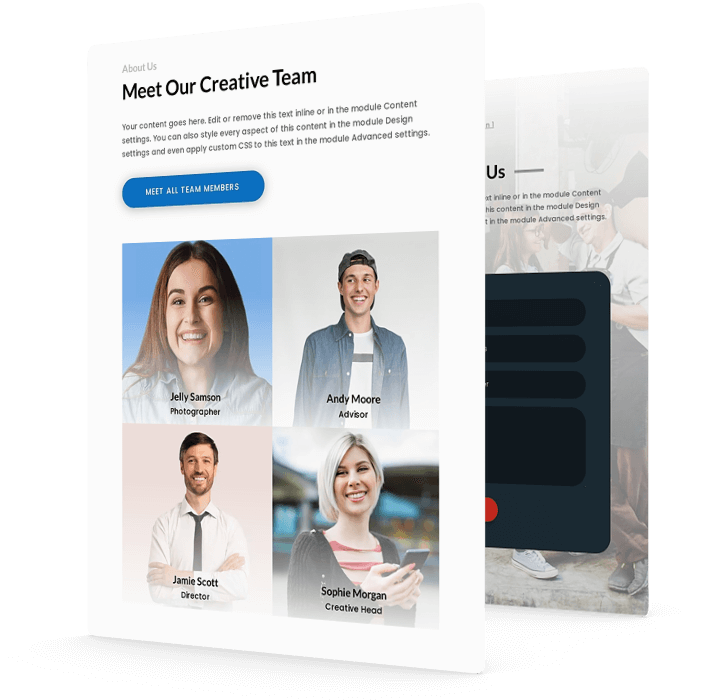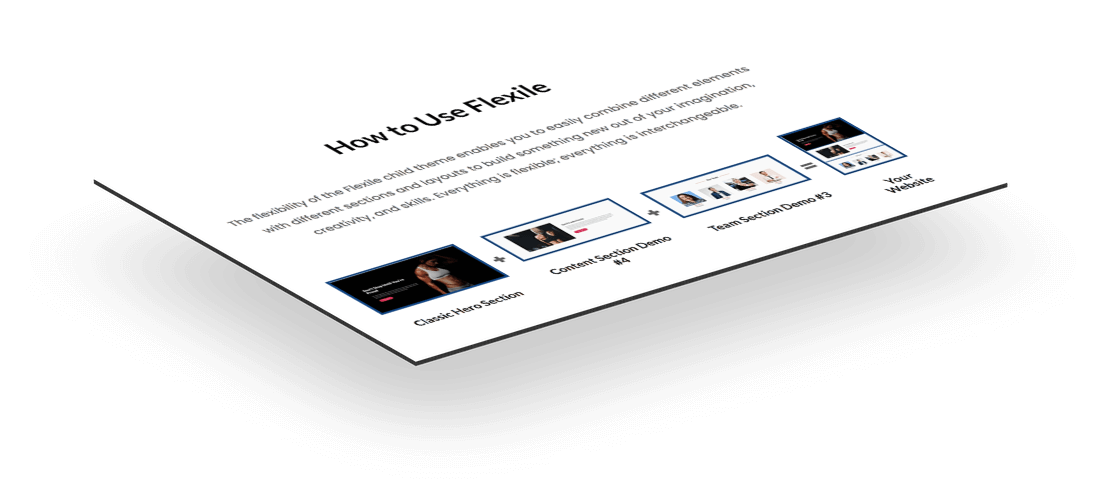 Easy Documentation – So You Never Lost With Confusing Steps
Easily install and use the Divi Flexile multipurpose child theme with our easy-to-follow documentation. It only includes those steps that are crucial to know to make the most out of this child theme. Other than that, you will find nothing confusing or something that puts you in a dilemma even though you're an advanced user.