Divi Testimonial Extended
A Powerful Divi Testimonial Slider Plugin With Front-End Testimonial Form Module
Want to slide your testimonials and add them without any manual task? Then guess what? The Divi Testimonial Extended plugin can help you do that easily. It includes 2 modules, one for sliding the testimonials with 6 slider layouts and sliding effects. Another module, Testimonial Form, lets users leave reviews on your website from the Front-End. It also adds a custom post type for testimonials, so you can easily add, edit, and delete the reviews.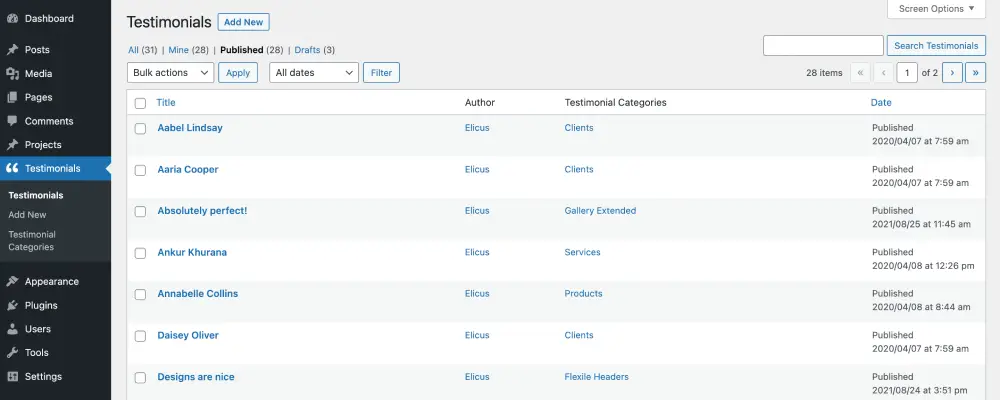 A Classic Divi Testimonial Slider With Custom Post Type Support
Testimonials are important part of a website. One of the most convenient ways to add a testimonial on a WordPress website is using custom post type.
Divi Testimonial Extended adds a custom post type for Testimonials along with category support. Once the testimonial slider is added to a page, then adding a new testimonial on the site will automatically populate the testimonial rotator with new testimonials. This is very helpful for individuals and web agencies who want to deliver an easy to add/manage testimonial feature on their client websites.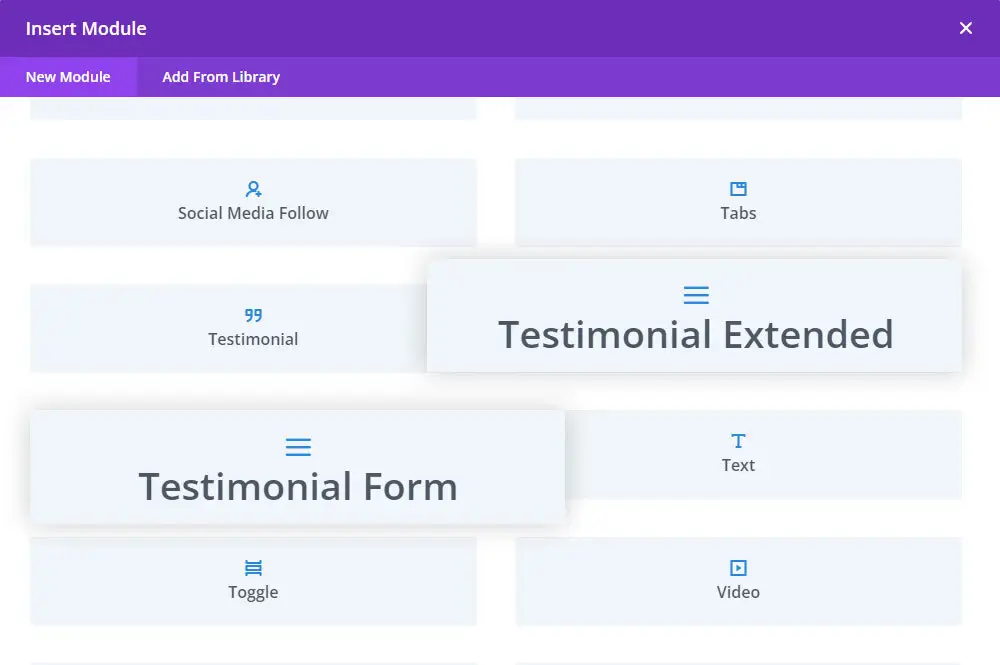 2 Testimonial Modules for Divi Builder
This Divi Testimonials layout power packs the Divi with 2 testimonial modules that can be added on any page by using Divi Builder. Once testimonials are added on the site using the custom post type testimonial, the builder module can display them using the available testimonial layout options.
Unlike other Divi plugins for testimonials, the modules of this plugin are fully supported by the native Divi classic editor as well as the new visual builder. This gives a seamless editing experience and allows adding testimonials in a very powerful way on a Divi website.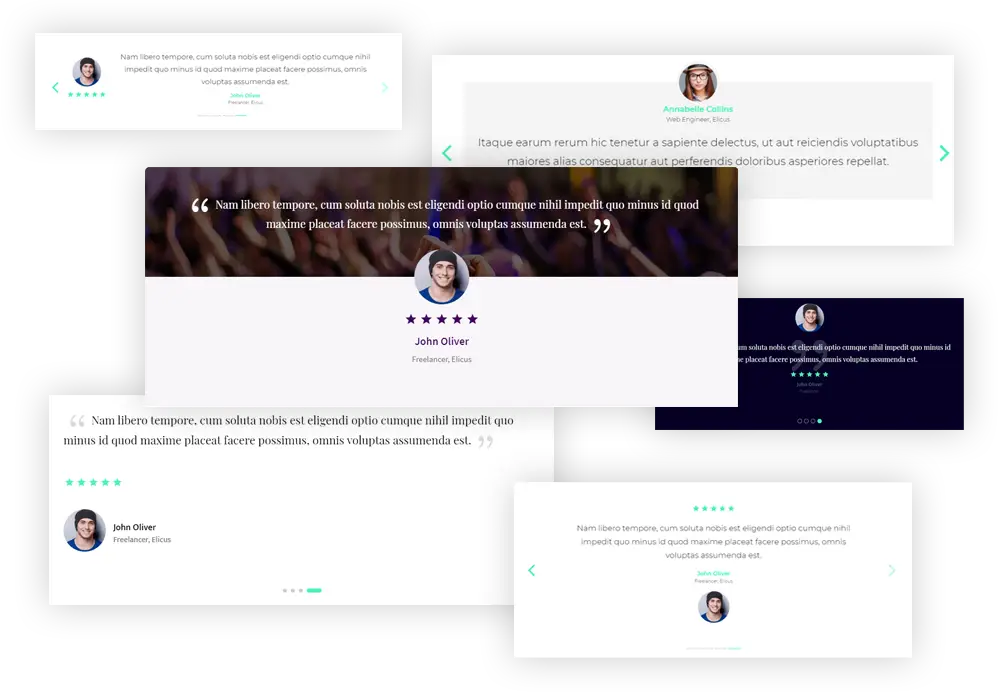 6 Mobile-Friendly Divi Testimonial Layouts
The presentation of the testimonials is controlled by 6 Divi testimonial layouts. These unique layouts can fit in any available column width and can be adjusted to have a nice background image and color.
With a highly precise customization control for each element and meta, a user can create a variety of Divi testimonial sliders with a different look and feel along with the font of their choice.
Each testimonial layout in this Divi testimonials plugin is mobile-friendly and looks stunning on all screen sizes.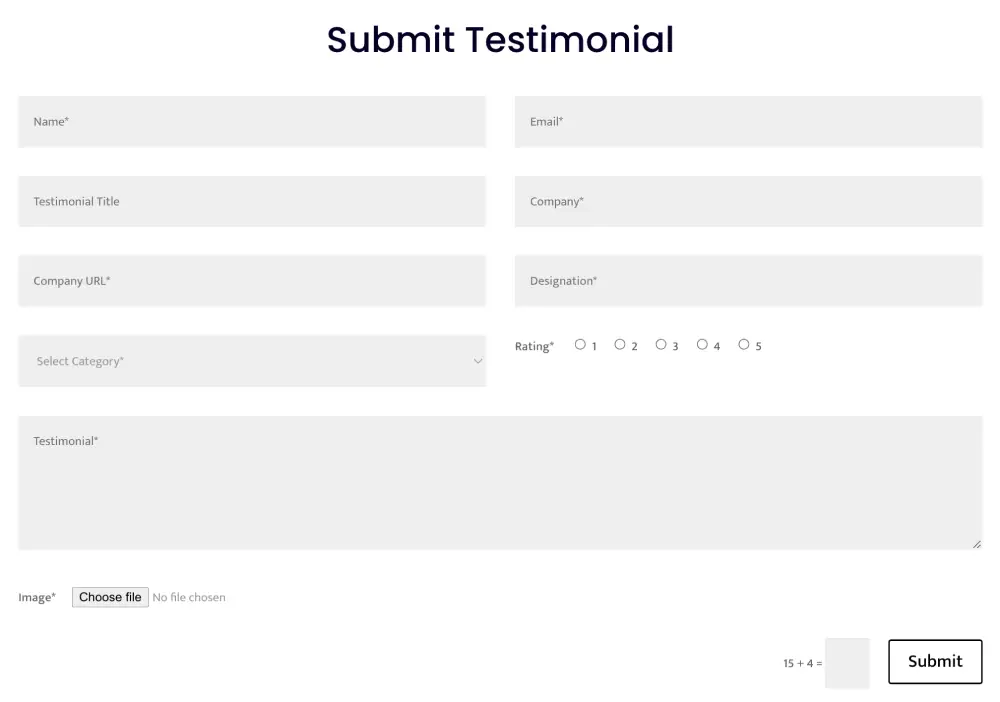 Divi Testimonial Plugin That Comes With Front-End Form
Divi Testimonial Extended now comes with a front-end testimonial form that lets users submit their testimonials right from the website. Check out the module for creating the front-end testimonials named – Testimonial Form. The front-end form module has great control that lets users chose what to display on the form from the available options.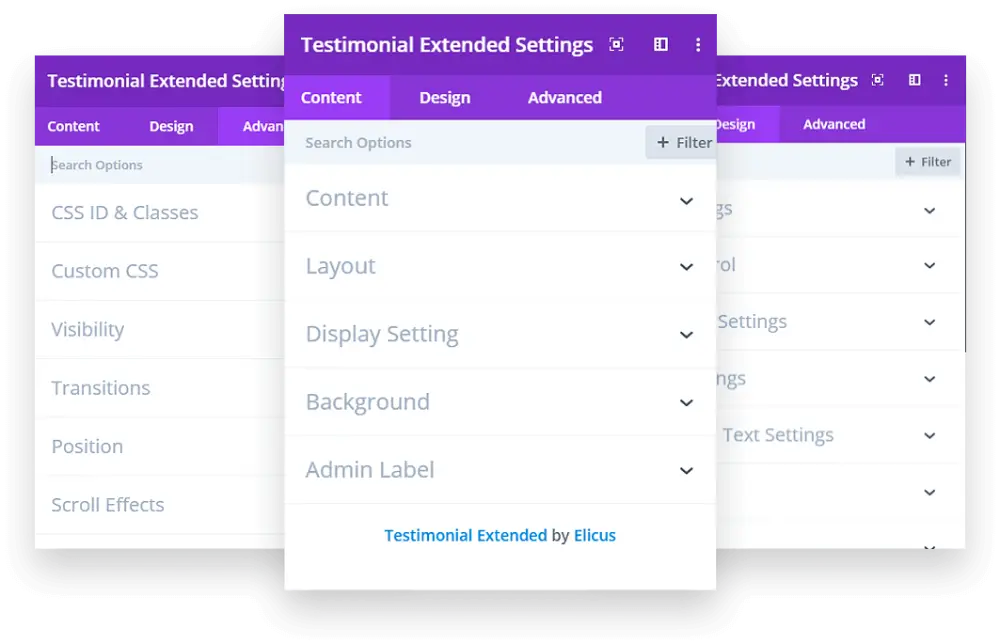 Highly Customizable Divi Testimonial Plugin
The default settings when a Testimonial module is added to a page will display a nice testimonial slider on a page. In order to get a customized look and feel of the Divi Testimonials Extended along with branding, each element can be edited from the module setting and are highly customizable. This level of customization capability of Divi testimonial layouts makes this Divi Testimonial slider plugin a great choice for individuals and web development agencies.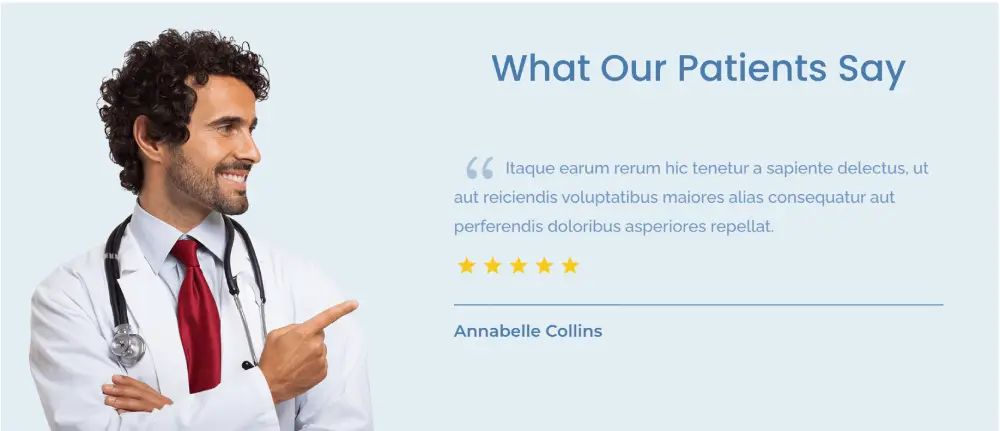 The Only Testimonial Slider Plugin You'll Need for Divi
Divi Testimonial Extended makes it possible to add a testimonial on a page and update it with new testimonials without editing the page.
This saves a lot of time and reduces complexities especially for web development companies.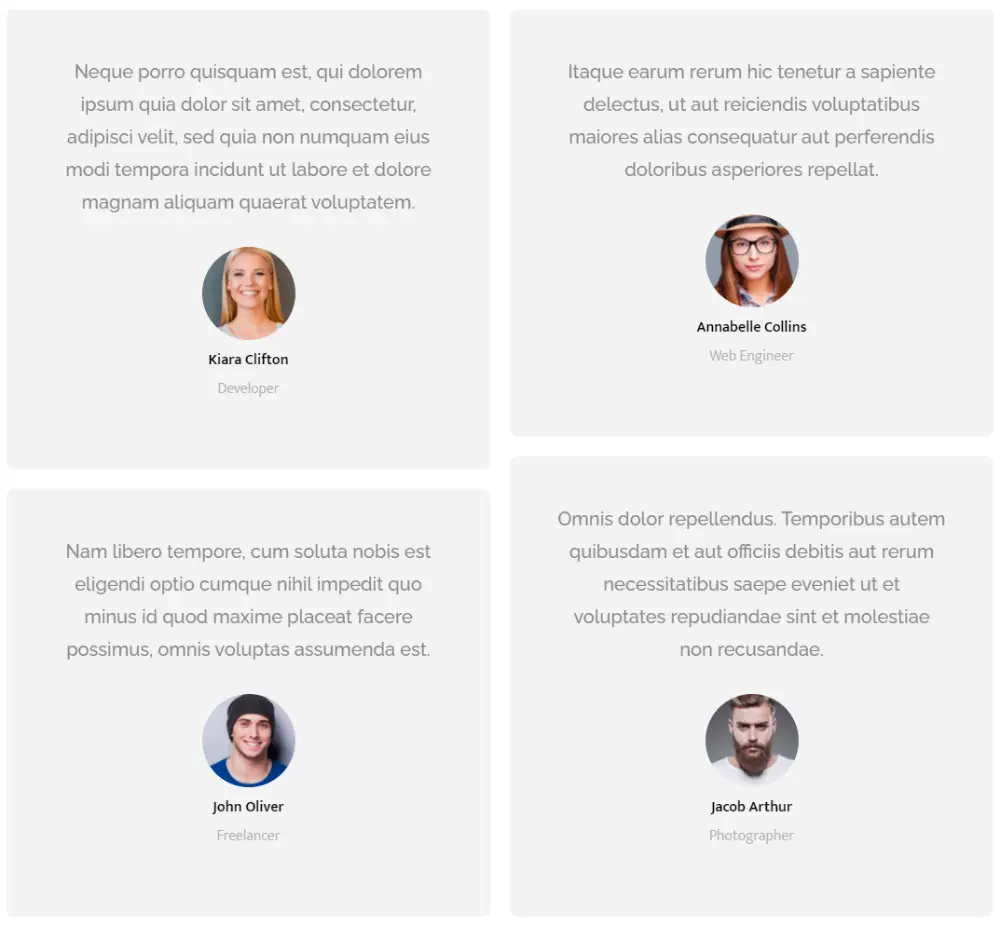 Show Testimonials on a Masonry Grid
Grids are good, but Masonry Grid is incredible. That's why Divi Testimonial Extended enables you to showcase testimonials on Grid as well as Masonry. And for that, you don't have to run multiple actions or tweaks; rather, simply turn on a single option. With testimonials on Grid, you'd allow website visitors to see all of the reviews at once quickly. And by using the masonry view, you'll make that even more enjoyable.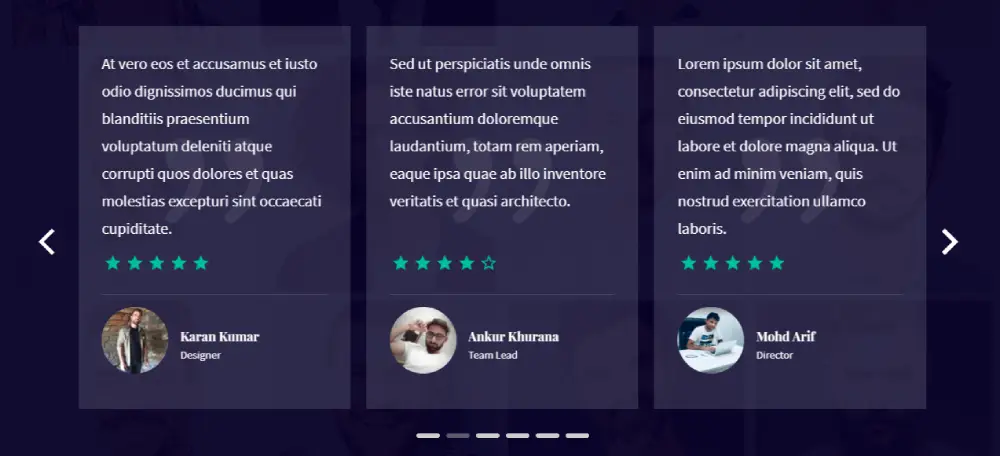 Control Testimonials Per View And Column Space
Whether a single column layout for testimonials or dual or perhaps even more, if you need your testimonials placed on multiple cards at the same time, you can easily achieve that with this Divi testimonial plugin. It enables you to showcase up to 10 testimonials at once using the Testimonial Per View option. Thus, allowing you to present more admiring words to boost your trustworthiness in a single attempt. Also, to make those multi-column testimonials look spacious and easy to recognize, you can add space between them using an intuitive option – Space Between Slides.
Modern Divi Testimonial Plugin With Gravatar Support
Love Gravatar?
With this Divi Testimonials plugin get the image of the testimonial author pulled from Gravatar in the Divi Testimonial slider. The available setting in the module gives the option to use a Gravatar image if available for the author's email address.
Star Rating With Schema
The rating schema is a great tool which tells search engines like google about the rating for each page and can be useful in ranking and improved user engagement.
Star rating is also a great tool for product and service pages. The Divi Testimonial Extended can make a difference by displaying a star rating along with the testimonials which help in decision making and increased conversion. Each testimonial layout in this plugin supports this feature.
Amazing Mulitple Slider Animations
In addition to the testimonial layouts, what makes Divi Testimonial Extended an excellent choice for a testimonial slider is its multiple slider animations. You get over 4 different slider animations that make showcasing customer/client reviews worthwhile. The animations included are Slide, Cube, Flip, and Coverflow. Using these animations, you'll create unique and engaging testimonial sliders for Divi that will boost your website's class. Furthermore, each slider animation has multiple options to optimize your testimonial slider to the fullest.
Slide More at Once Beautifully
Want to slide 10 testimonials at once, or just 2 or 3? Well, this testimonial slider plugin for Divi gives you the control to do that impressively. You can group up to 10 testimonials to slide them at once. It's useful when you have too many client reviews and want to showcase them all to website visitors in less time. And not only that, you get to control to Pause Slider on Hover, Lower or Increase Slider Speed, Apply a Loop, Equalize Testimonials Height, etc.
Add Slider Arrows and Pagination Styles
You can optimize the slider's look and functionality by adding Slider Arrows and Pagination Dots. And for that, you get multiple options; both Slider Arrows and Pagination Dots include different styles to boost your testimonial slider's look to the fullest. There are 5 pagination dots: Solid Dot, Transparent, Stretched, Line, and Rounded. You can apply different colors for both active and in-active pagination dots. Customize arrow size, color, and more to match your website's design scheme.
Customize Review Author Image, Review Text & Meta
Just as Testimonials are important, the one writing them is also essential. Because they give their reviews the credibility to count them as genuine. Therefore, we have included options to customize the review author image with a Circular and Square layout. So, the Gravatar or image you add won't look dull. Plus, you can also customize the color of the Review and Meta text to keep them alike compared to other content on the site.
And Loads of Customization Options to Beautify Your Testimonials
In addition to the above Divi Testimonial plugin's features, there's more you can utilize to maximize Divi Testimonial Extended's working. For instance, showcase
Review Author's Designation & Company Name

Change Layout Background Using Image/Color.

Use Dual Color for the Layout's Background.

Customize Opening & Closing Quotes' Size, Color, and Position. 

Optimize Rating Stars With Color Option for Both Rated and Non-rated Stars. 
Likewise, there's you can use to build unique and noteworthy testimonial sliders in Divi using Divi Testimonial Extended. Get it today to experience the power!