Divi WooCommerce Product and Shop Page Layouts
Create stunning product pages for your Divi eCommerce store with this Divi eCommerce layout pack for Divi and WooCommerce. It contains a total of 40 Divi WooCommerce layout pack. To help users create numerous kinds of product pages easily and theme to the digital store using both features of the Divi theme. All WooCommerce layouts have features like product rating, product image zoom in on hover, quantity support, category, and more. A perfect Divi WooCommerce layout for someone looking for the Divi theme WooCommerce, Divi eCommerce, Divi eCommerce theme and layout, and much more.

30 Product Page Templates



30 Product Page Templates
With this Divi WooCommerce layout pack, creating custom product pages has become so easy because Divi eCommerce layouts available inside this package are ready to use. So, no further customization is needed. All you have to do is import these layouts, apply them to the product pages, and run your digital store seamlessly.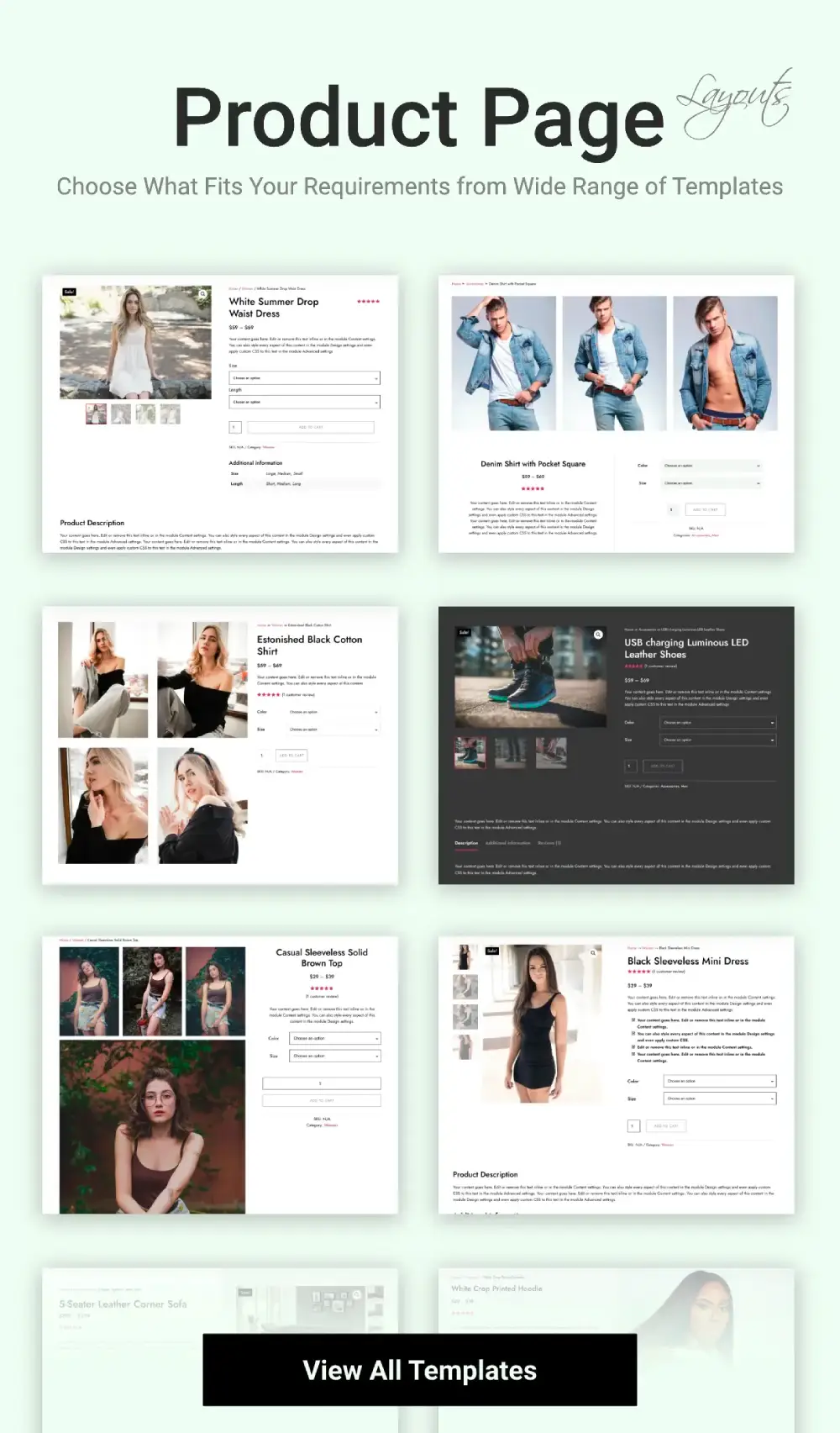 20 Shop Page Templates
20 ready-made store page templates that simply require importing and no additional editing, making it an incredibly time-saving and feature-rich offering for the WooCommerce websites. Whether it's a banner highlighting events, hover effects for product information, or different sidebars to make your online store seem spectacular, you can have it all with the press of one button only.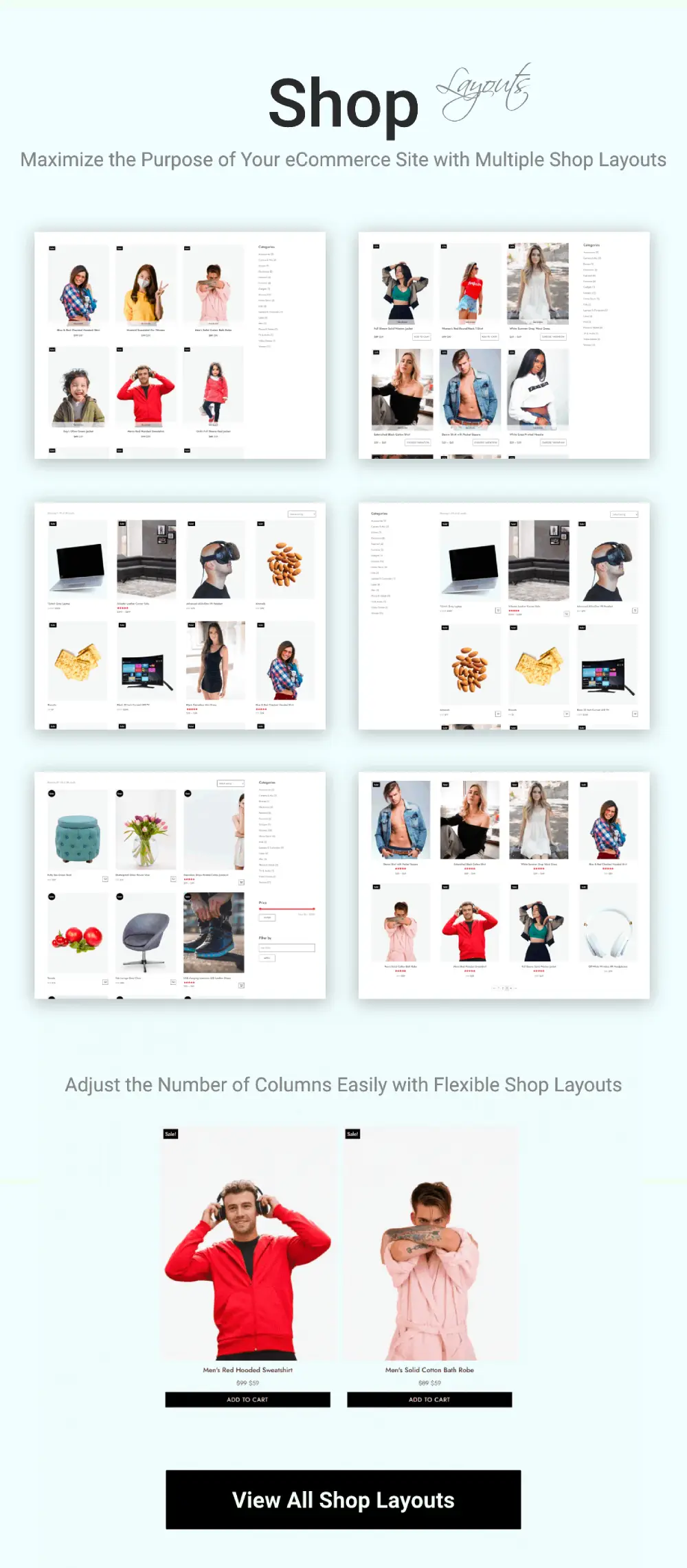 10 Cart Pages
Make your WooCommerce website's cart page seem entirely modern and readable with the use of these 5 awesome cart pages and make your customers' experience ultimately satisfactory as an outdated cart may make the user abandon a purchase in the middle.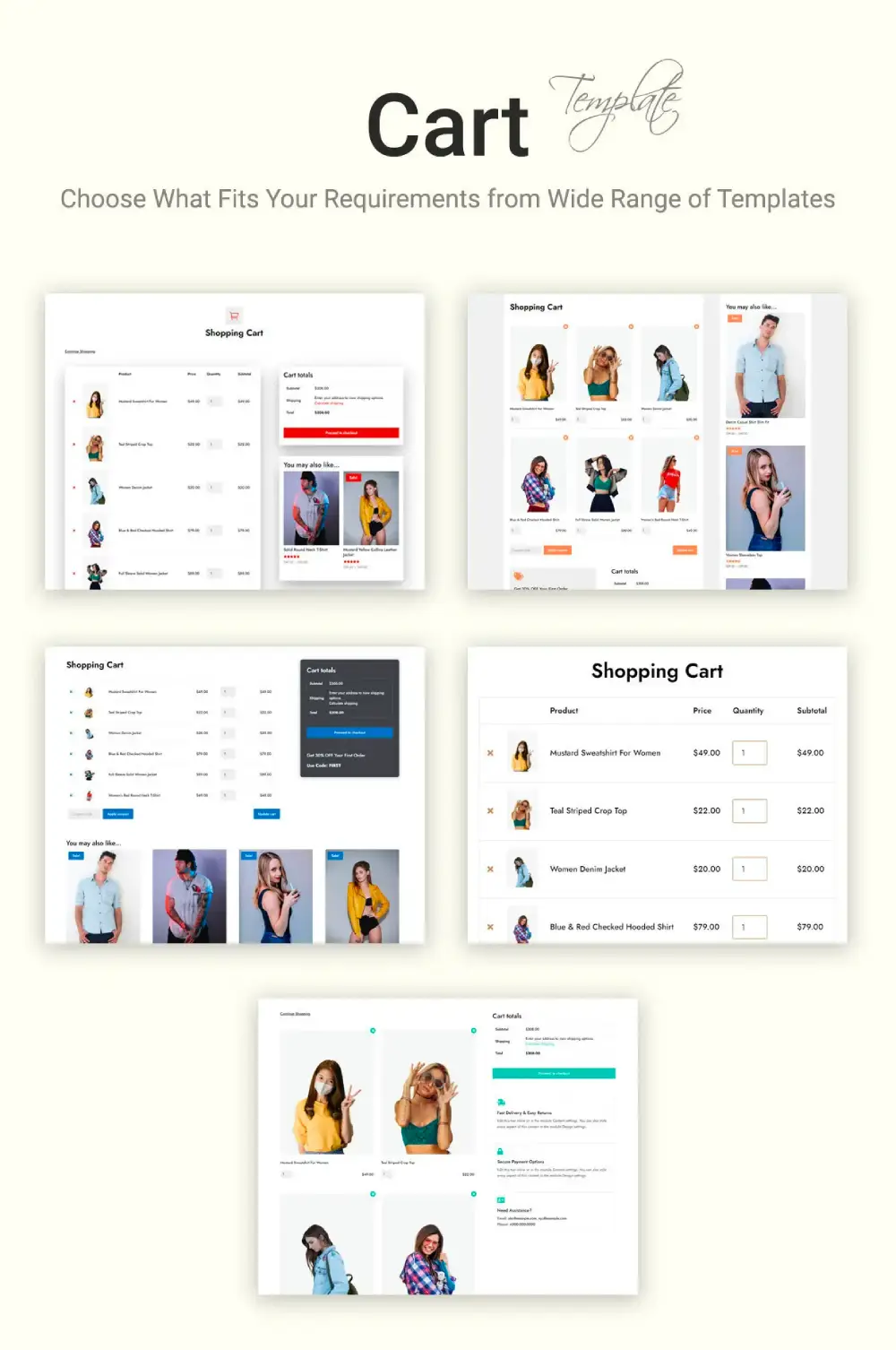 5 Checkout Pages
You can easily handle transactions on the website with the help of these 5 beautiful checkout pages, which allow you complete control over the whole website from the store page to the checkout page. Make your website stand out from the crowd by using fully loaded, modern checkout pages to provide users with a delightful experience.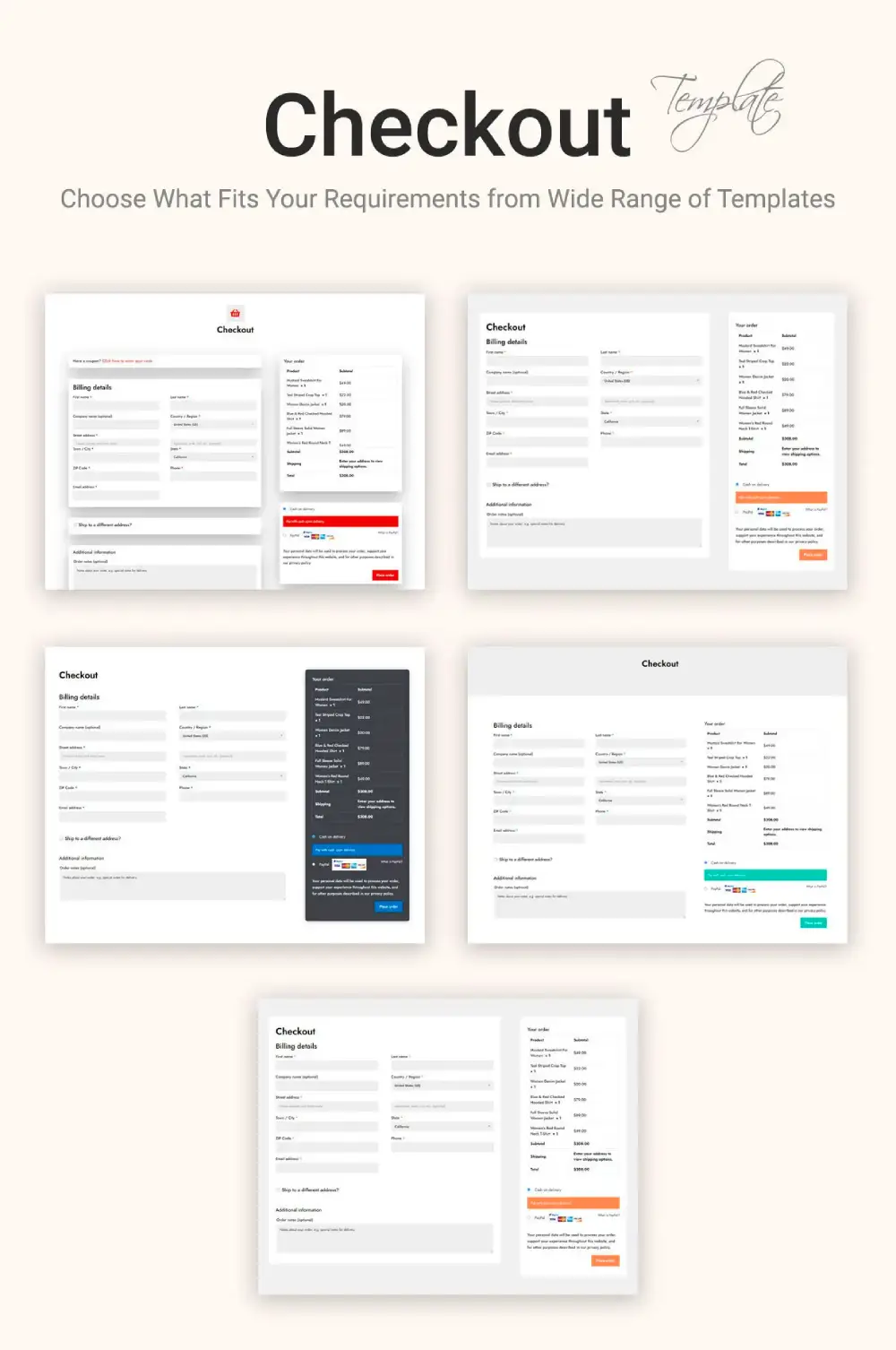 Modern and Mobile Friendly
Most of the users these days are more active on mobile phones and prefer to do most of their online searches instead of computers. Therefore, a digital store must have responsive WooCommerce product pages to mobile devices all the time. And with layouts available inside this Divi WooCommerce layout pack, you don't have to worry about that factor because all the layouts are fully responsive to devices of any screen resolution.