Create User Interactive Content Toggle in Divi
Whether you want to display pricing tables or any comparative data, the Divi Plus Content Toggle module can help you achieve that in a very easy way. No coding or designing skills required. All you have to do is just insert the DP Content Toggle module on the page and add your content you want users to switch. It has multiple features and customization options that allow you to design not just content toggle, but more than that, which impress users and more likely go with your offerings.



Divi Toggle Switch
If you're struggling with long and unorganized content on your Divi site, you can overcome this by using the Divi Content Toggle plugin. It adds an easy-to-use content toggle module to the Divi Builder that will allow you to present your content concisely and in an organized way using interactive tabs with a Divi switch. Or you can also call it Divi toggle, which works as a content switcher.
The module enables you to add two different content in two different tabs. By default, it showcases only a single content; however, with the help of Divi switch, they can access another. Thus allowing you to take less space and add more to the site.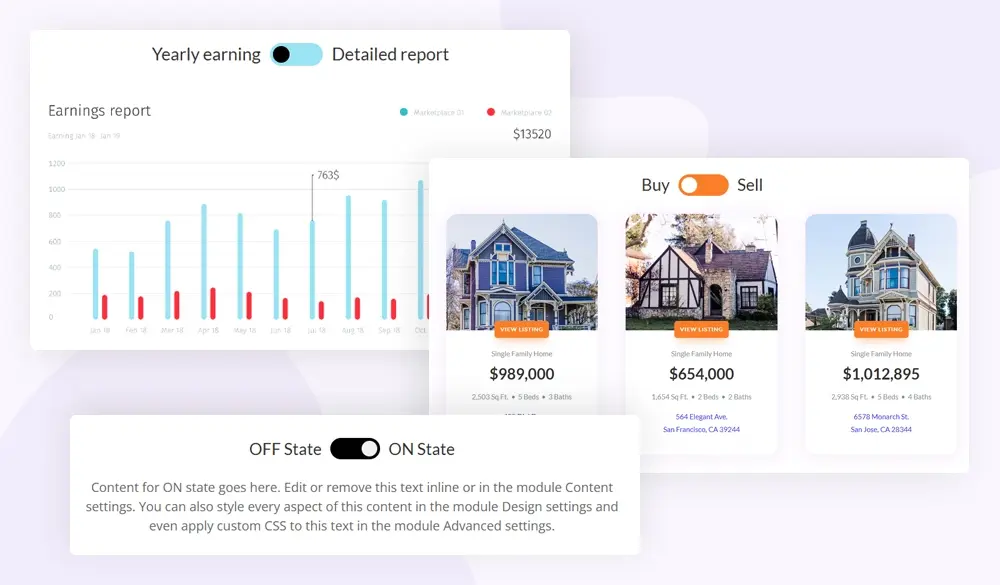 Toggle Text in Divi
Text is the prominent content websites use. However, it often goes beyond the limit, which can break visitors' focus to keep exploring the site. Therefore, the Divi Content Toggle plugin enables you to use tabs for the text. You can write your lengthy content in two tabs. If users want to read the whole, they'll switch the tab.
And you can add text of any kind, whether you're describing the features of a product. Showcasing the difference between an edited and non-edited work. Or providing users with different types of resources and much more.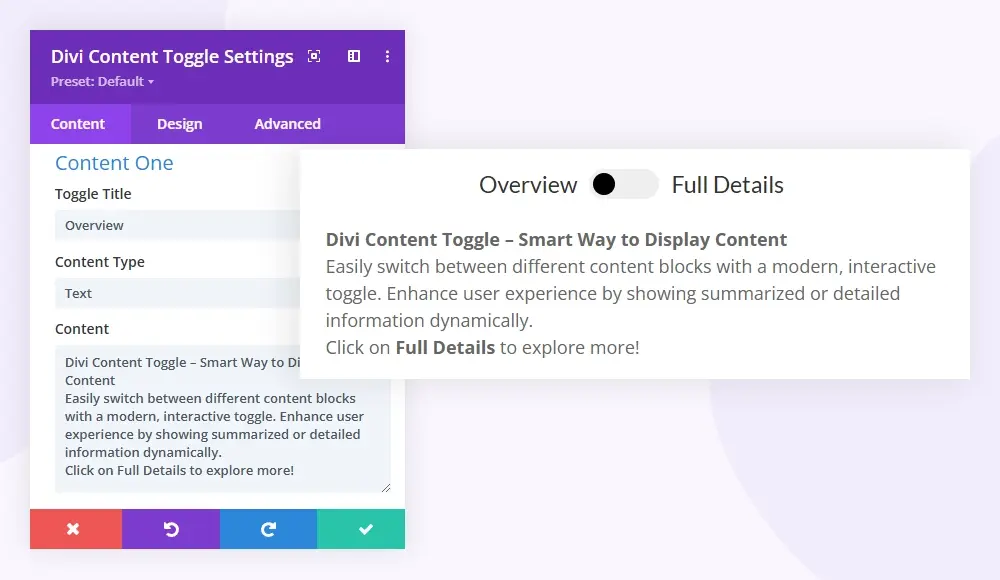 Toggle Divi Library Layouts
In addition to the text, the Divi Content Toggle plugin allows you to toggle Divi Library Layouts. Whatever Divi layout you've saved in your library, you can use it in the content toggle. It's useful when you want to compare pricing lists like Monthly or Annually. Add infographics, detailed reports, product options, and more.
Furthermore, you don't have to start creating your design from scratch. If it's in the library, you can easily choose it with a few clicks. So, giving you full opportunities to utilize the Divi toggle module of the plugin at its best.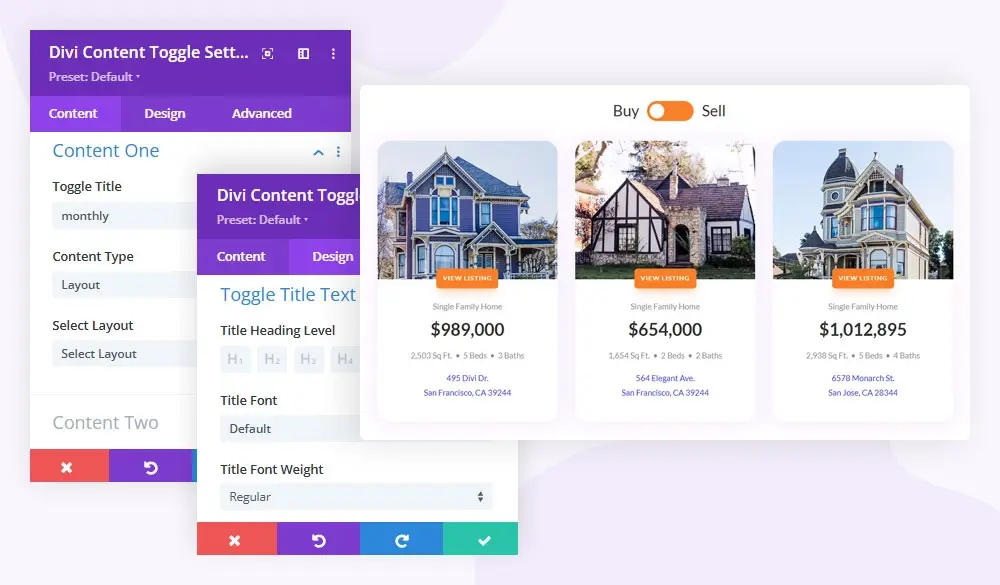 Customize Toggle Switch Perfectly
With Text and Divi library layouts toggle support, the plugin offers more options that make using it enjoyable. You can customize the Divi switch with multiple layouts. Apply different text customizations to the text content. Add color effects to the switch, link tabs to a URL, customize the size, and a lot more to align content toggle to your website's design scheme.
The plugin is super easy, and creating Divi toggles will be a fun ride for you.