Divi Edu: A Standard Divi Child Theme Suitable to Every Educational Institute
Divi Edu has more than 10 necessary pages for an educational website. It supports auto-rotating testimonials and custom 3 additional blog page layouts and 7 single post templates—a perfect Divi education theme for any educational enterprise. With Divi Edu, you can customize your homepage sections, and add content that suits your needs. Moreover, 3 pre-built designs for course information and multiple Divi 4.0 header templates and footer layouts to help you create an impressive educational website.







Courses Information Pages


All the Necessary Pages for an Educational Website
Divi Edu child theme comes with all the useful pages any school, college, or university needs to create a website. Like, about us page, courses, faculty, admissions, careers, and more. With Divi Edu, you can create an educational website that a parent and student can easily navigate.
If you want to create a first-class educational institute website, then this Divi education child theme can be your master tool.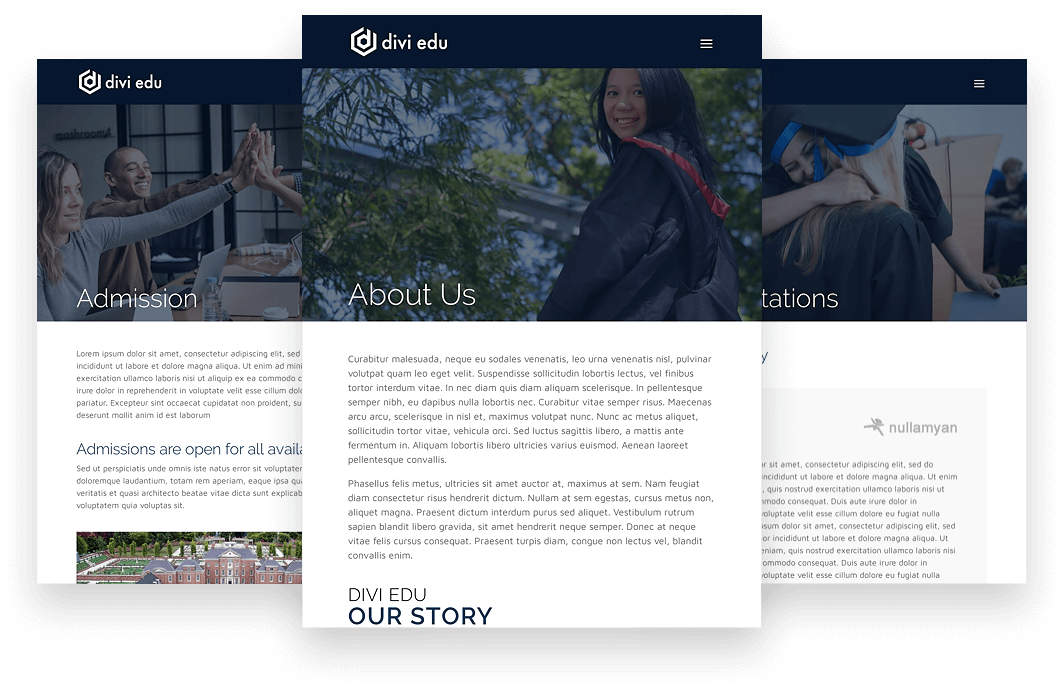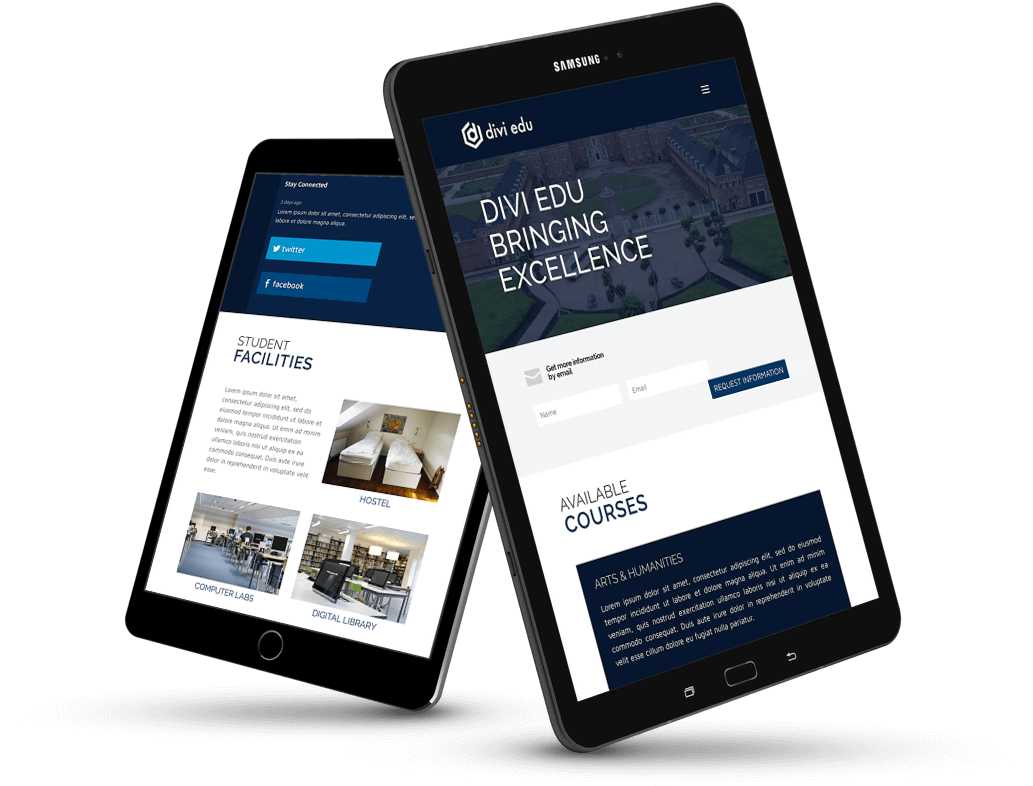 Standard Homepage Sections
Having multiple sections on the homepage makes it easy for a parent and student to navigate through the website and get to know about the services an educational institute offers. Divi Edu has premade sections to add short info about the institute, what courses it offers, links to the facilities, and a request information form under hero space. Add contents and customize the sections according to your needs.
Multiple Designs for Courses Information Page
This Divi child theme along with the available course page, also has multiple course information page designs. Showing information about available courses is very necessary for an educational institute. It helps the student to decide which institute they should choose and which doesn't. And with multiple designs, you have the opportunity to display courses' information in various attractive looks and feel.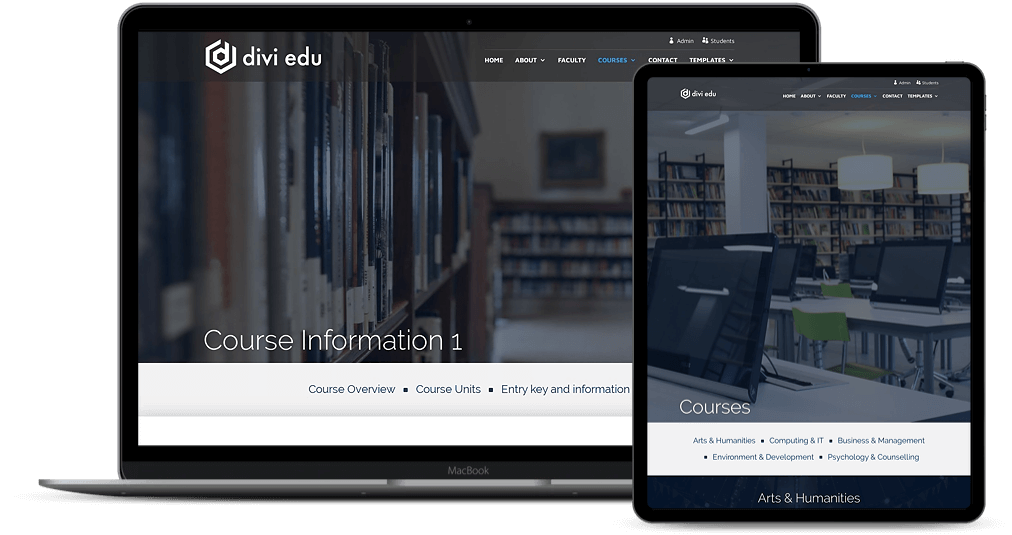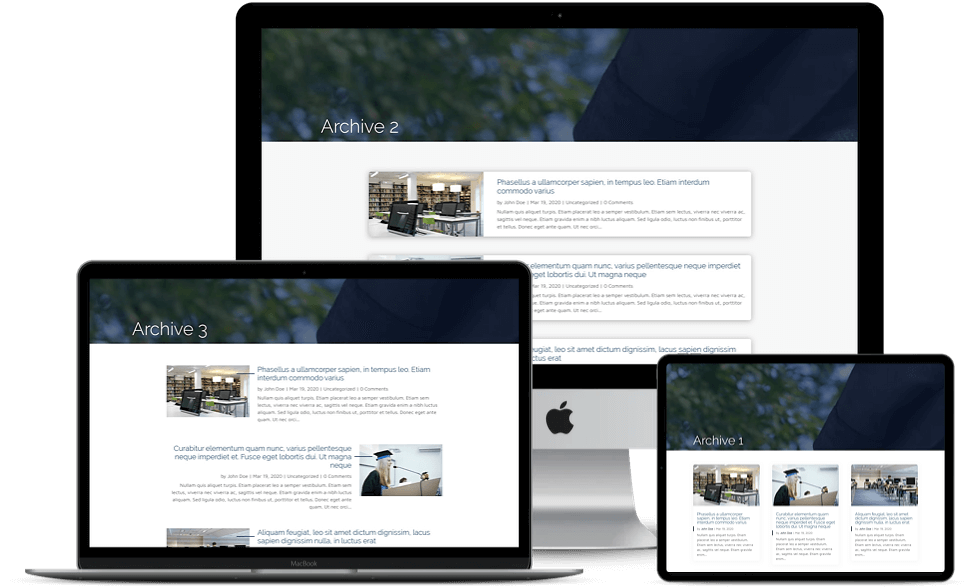 Modest Blog With 3 Layout Choices
Choose Divi Edu as your educational website's theme and provide users a friendly and beautiful user-interface when they explore your blog and post archive pages with multiple custom blog layouts available with this theme. There are a total of 3 archive page layouts you get with this theme, which you can easily use as custom or global blog pages with the help of Divi's Theme Builder.
7 Appealing Divi Blog Post Templates
Publish articles in many creative ways that are useful to students. Like, information about changes in the institute's management, upcoming events, related to courses and education, faculty change, or articles that students like to read. With this Divi education theme, you can post articles in 7 additional styles because it comes with custom Divi single post layouts that can be used in the Theme Builder. Such layouts are Stellar, Prime, Classic, Umbra, Felix, Hue, and Corp.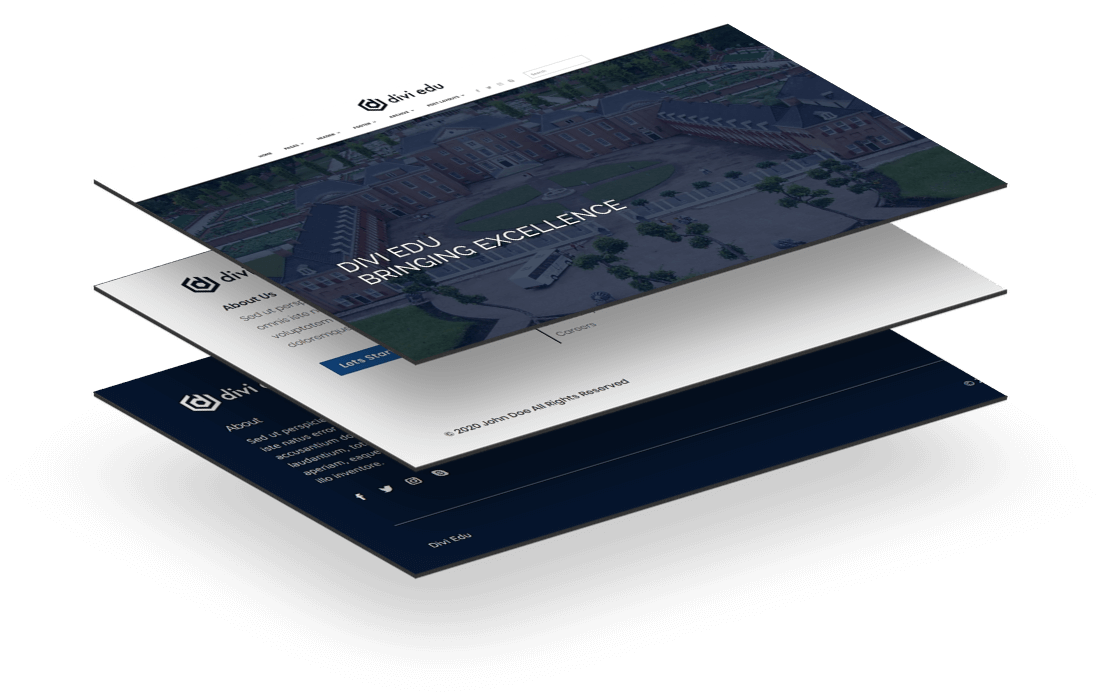 Multiple Useful Header and Footer Layouts
Apart from custom blog pages and post layouts, Divi Edu also comes with 5 Divi 4.0 header templates and 5 Divi footer layouts made using the Theme Builder for the Theme Builder. With these Divi custom header and footer layouts, you'll be able to provide helpful and detailed navigation to the users throughout your website. Moreover, use these layouts as custom or global header and footer and customize according to your preferences quickly without spending extra time.
Fully Compatible With Any Screen Resolution
A website must support every screen resolution as more number of users are on mobile devices. Therefore, the Divi Edu child theme is designed to support any screen resolution. Whether it is mobile devices or tablets, Divi Edu is responsive to all. With the mobile menu bar, users can easily navigate through your website.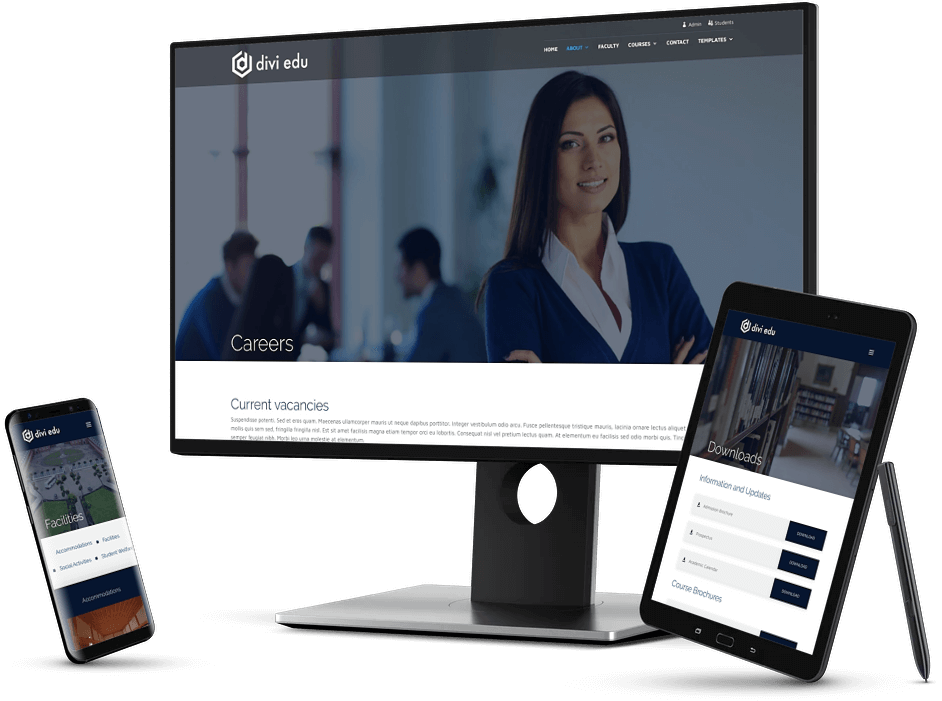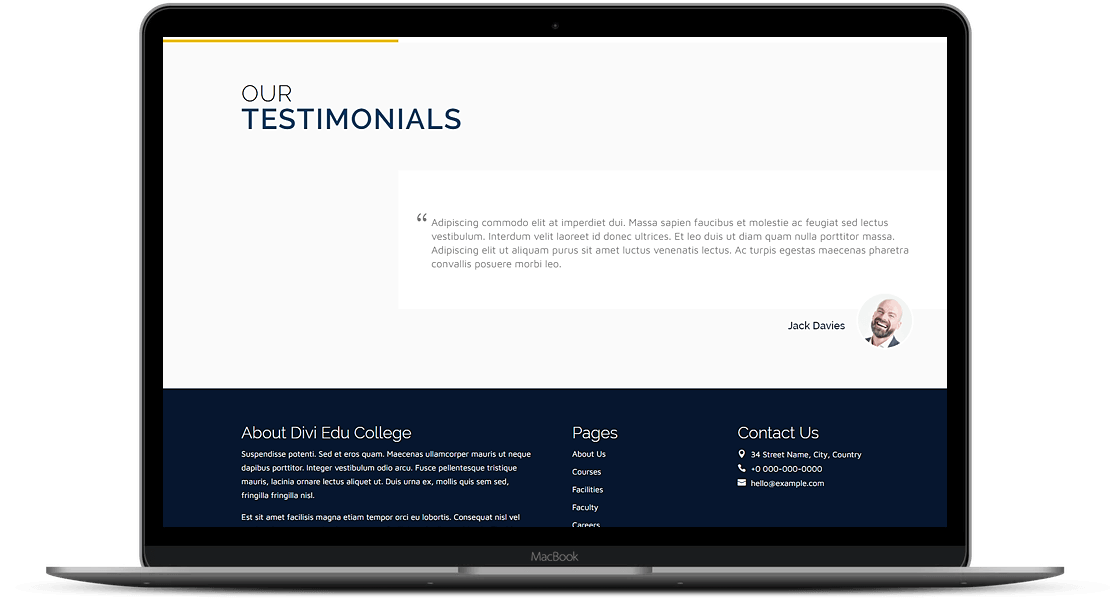 Auto Rotating Testimonial Sliders
Build trust among the visiting student, parents, or teachers by displaying testimonials. And with Divi Edu adding, deleting, and updating testimonials is pretty easy, and fast. Display testimonials to represent your institute at best. And increase the chances of getting chosen by the number of aspiring candidates, parents, and job seekers.