A Unique Headers Layout Pack for Divi
Each header layout is highly flexible that can fit every design. No matter what your website industry is, these Divi premade layouts for header can easily improve the website's navigation capabilities and help users find the right page for the right occasion. Moreover, you can modify them however you want and whenever you need. Nothing is stopping you.





Vertical and Rotated Menus

Headers with Social Icons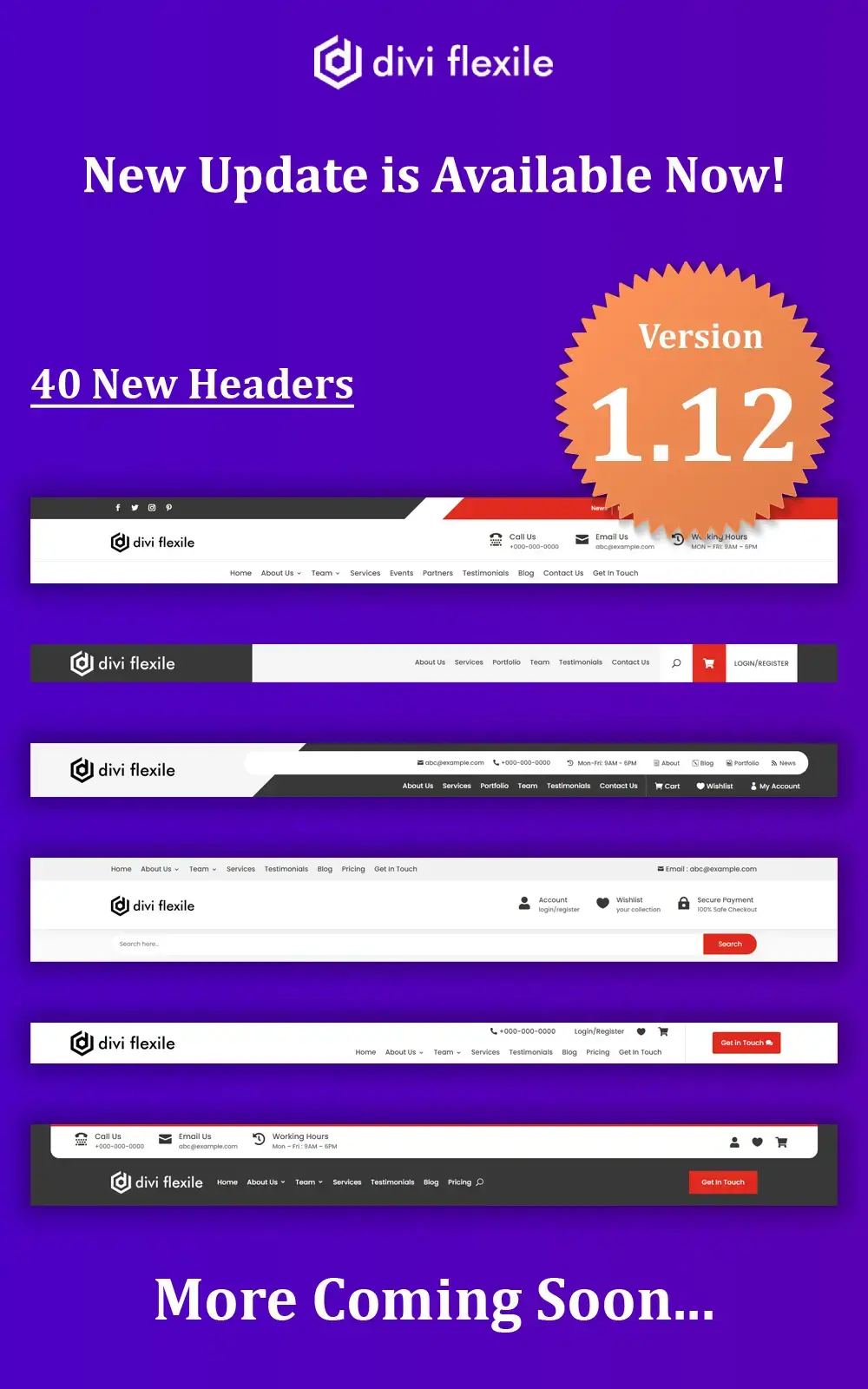 200+ Stylish Divi Headers for Every Purpose
Make every website's header menu stylish and highly functional with these different Divi header layouts pack suitable for every niche. Whether it's a creative agency or an individual portfolio website, with this Divi Header Pack, you'll never run out of the option.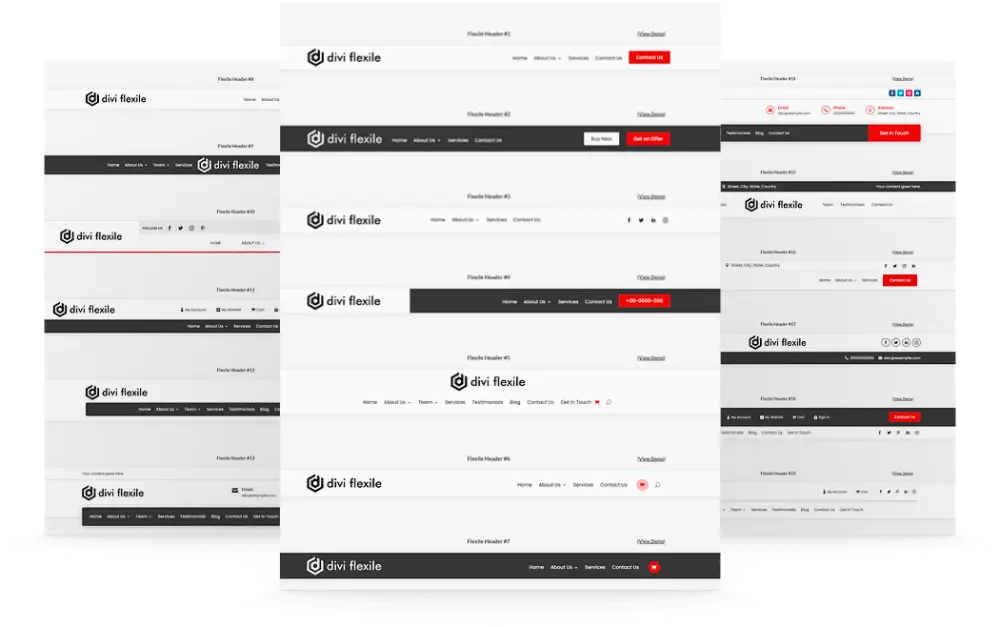 Vertical and Rotated Menus
Create stunning vertical headers with headers designed for vertical navigation.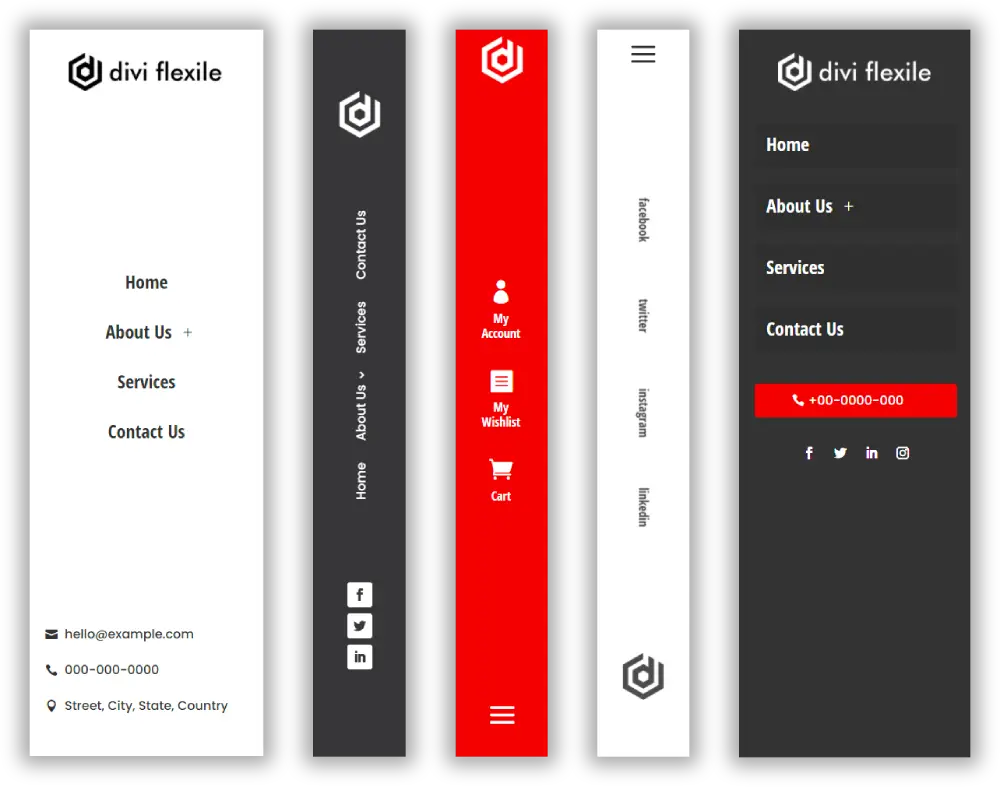 10 RTL Headers for Divi
Create beautiful RTL headers on your Divi website using the Flexile Header pack. It now includes 10 RTL headers made exclusively for RTL websites.
Modern and Trendy Divi Header Pack
Divi Flexile Headers are built with modern look and feel to give your website and fresh look.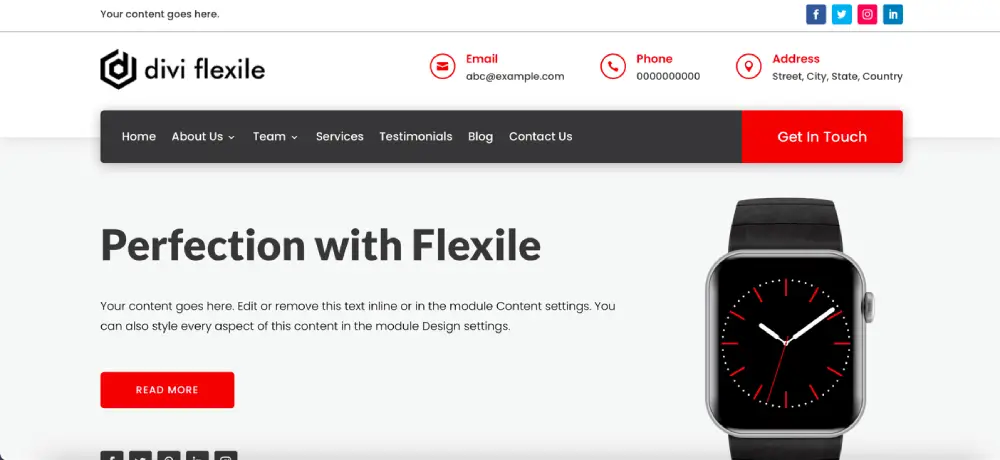 Headers for Divi and WooCommerce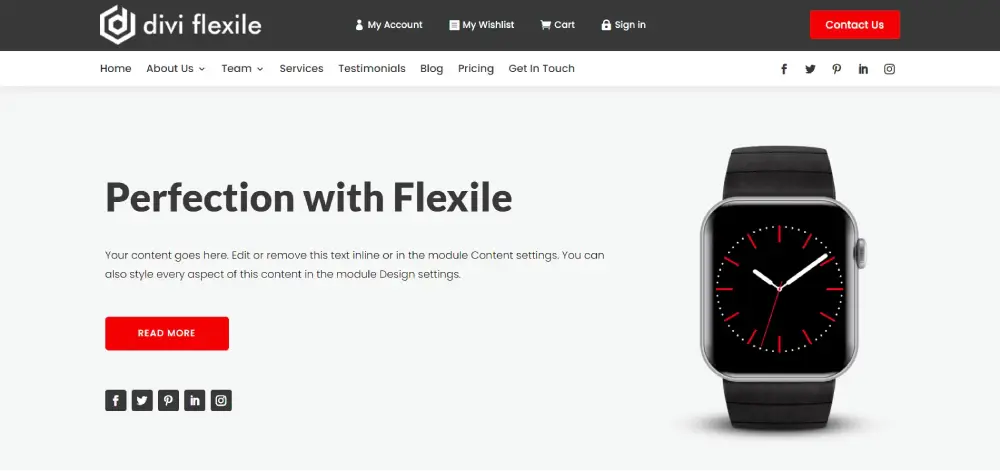 Headers with Contact Information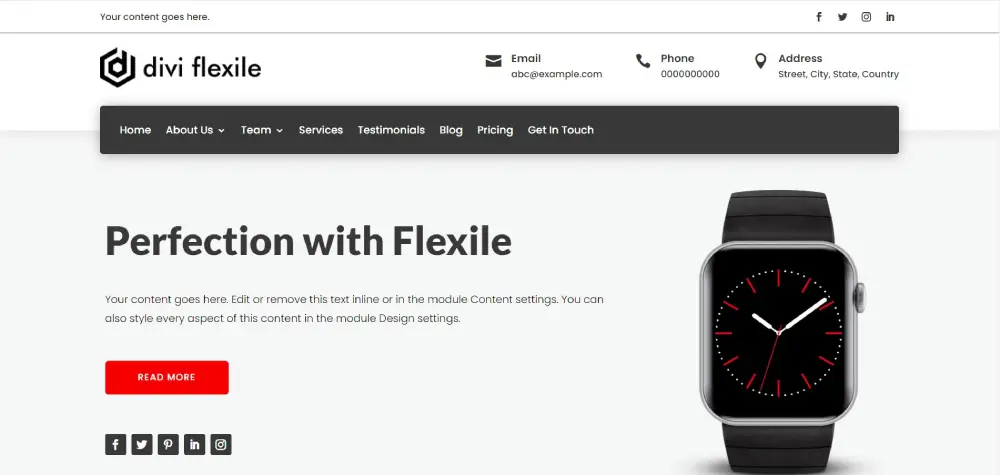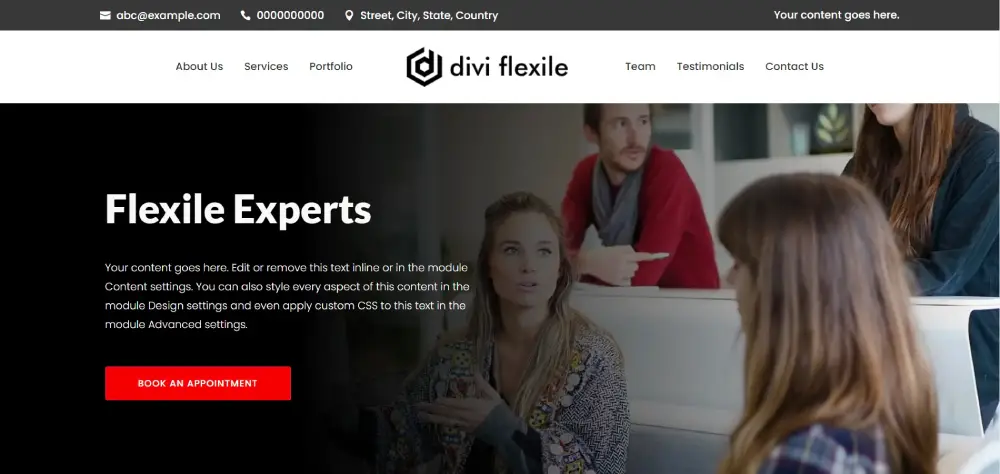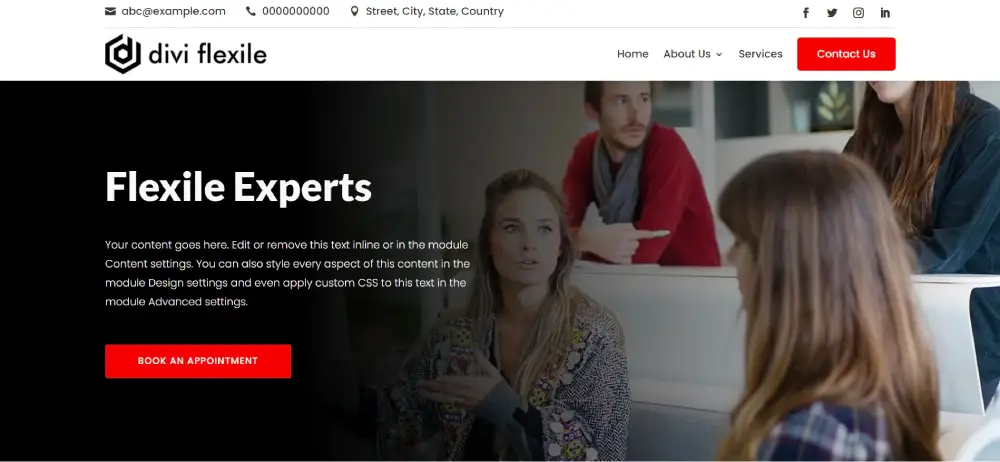 Divi Headers with CTA Button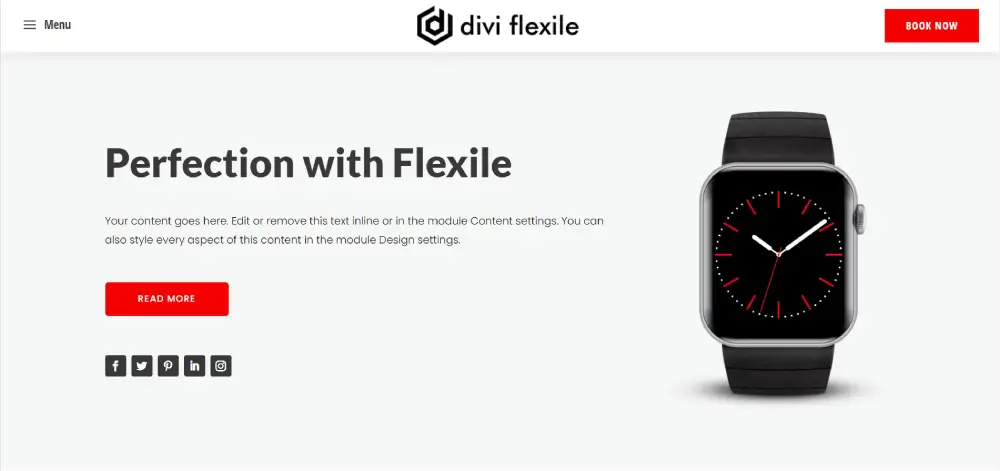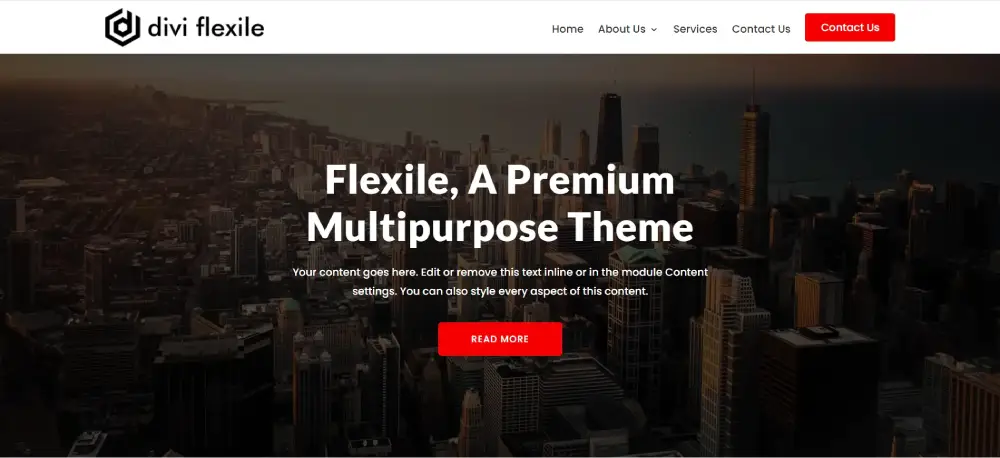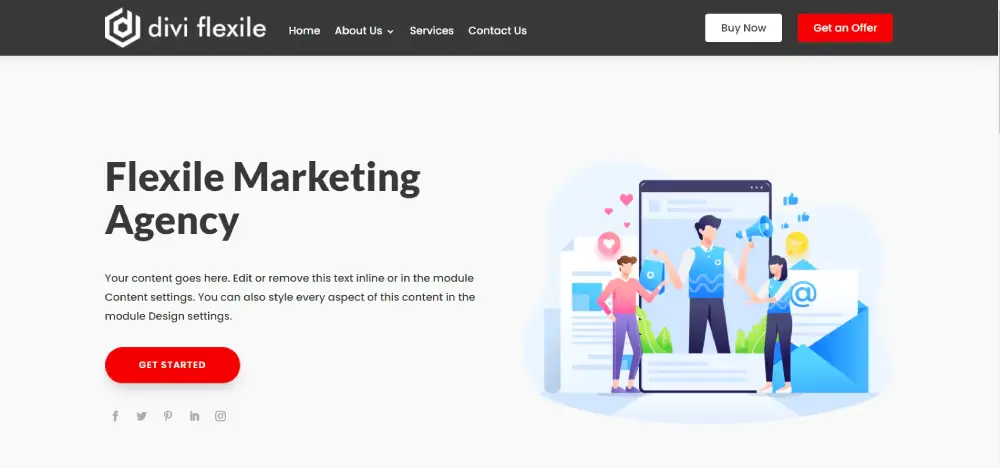 Divi Headers with Search Bar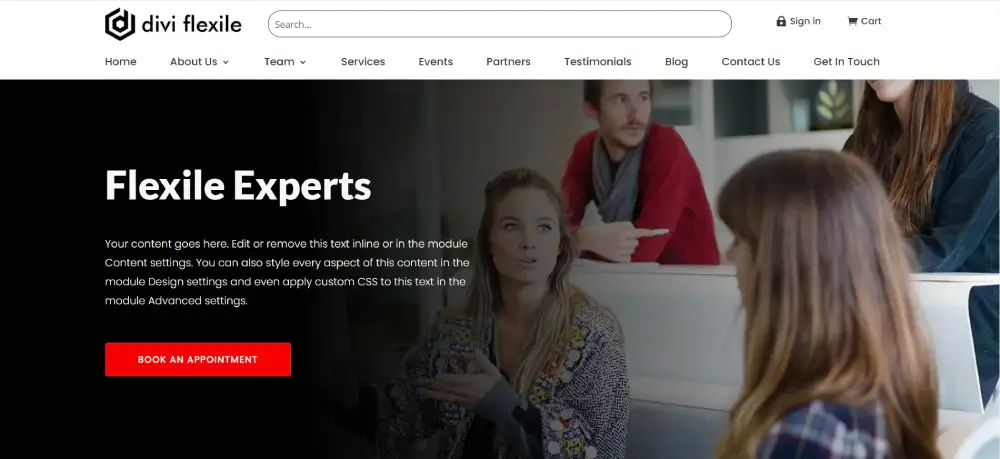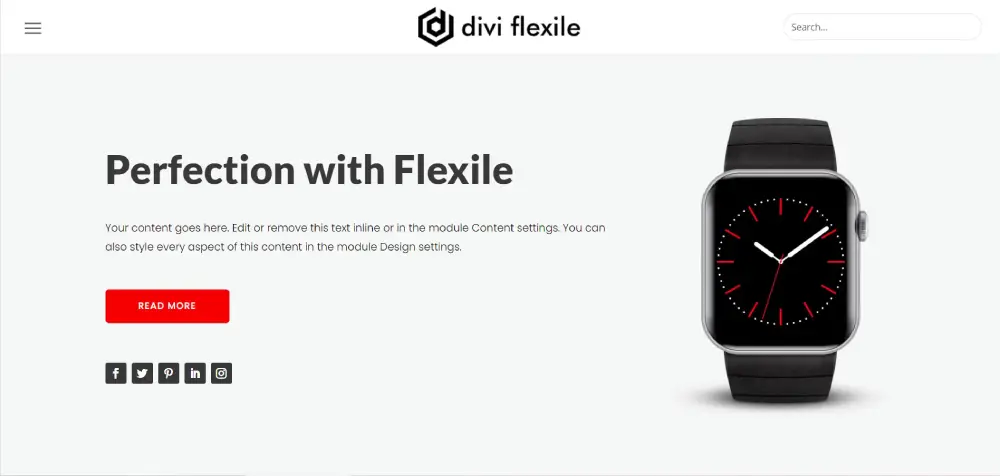 Divi Headers with Social Media Icons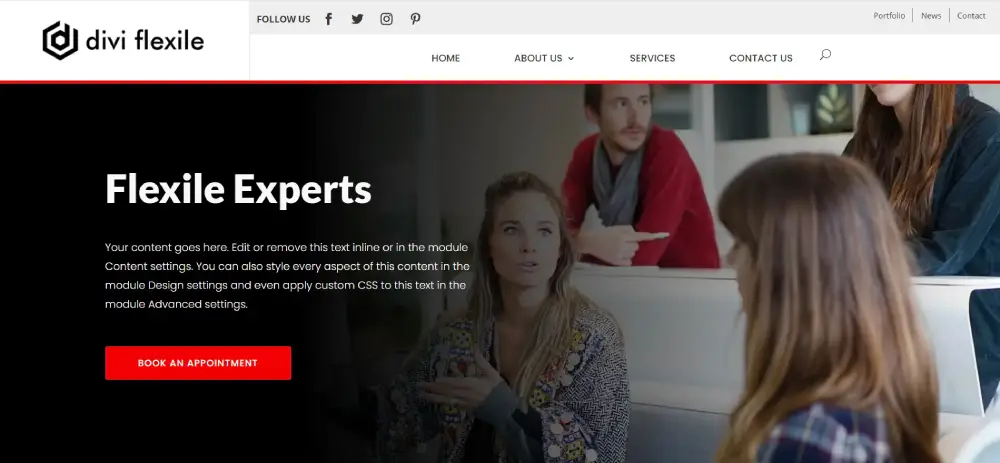 Divi Slide-in and Off-canvas Headers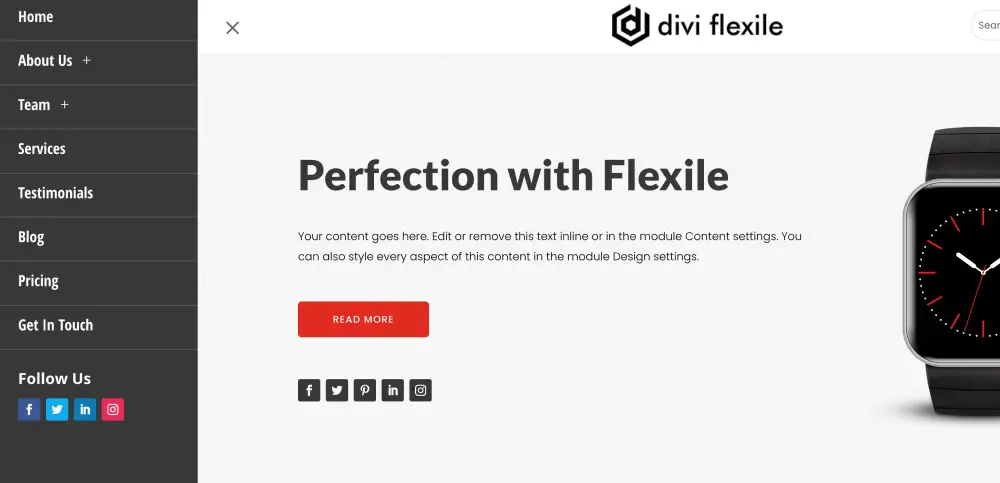 Divi Headers with Background Image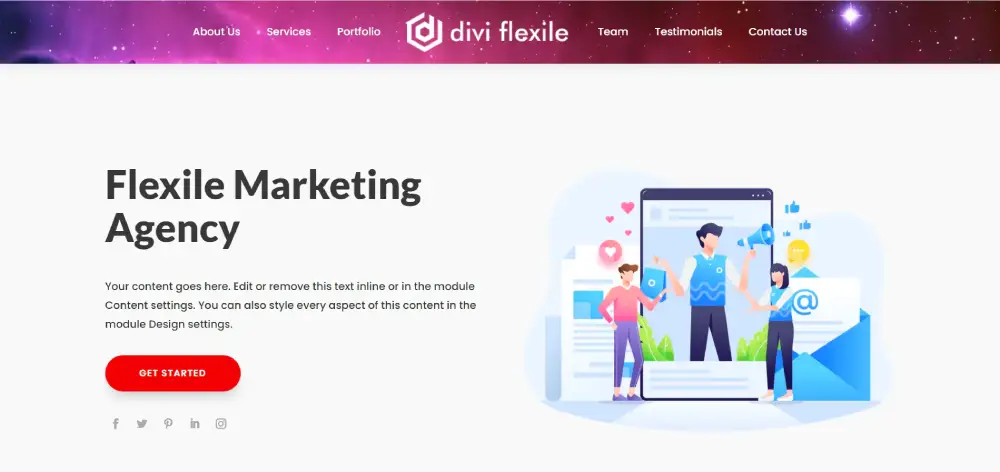 Divi Headers with Menu Icons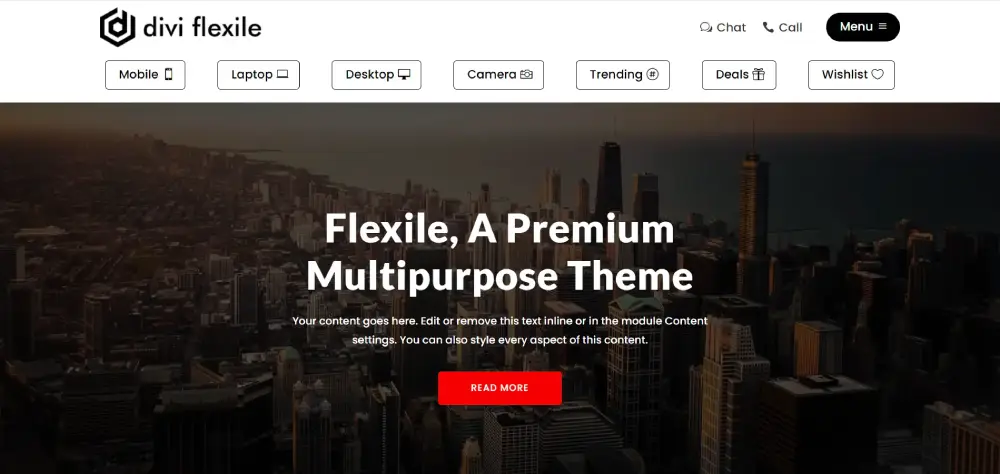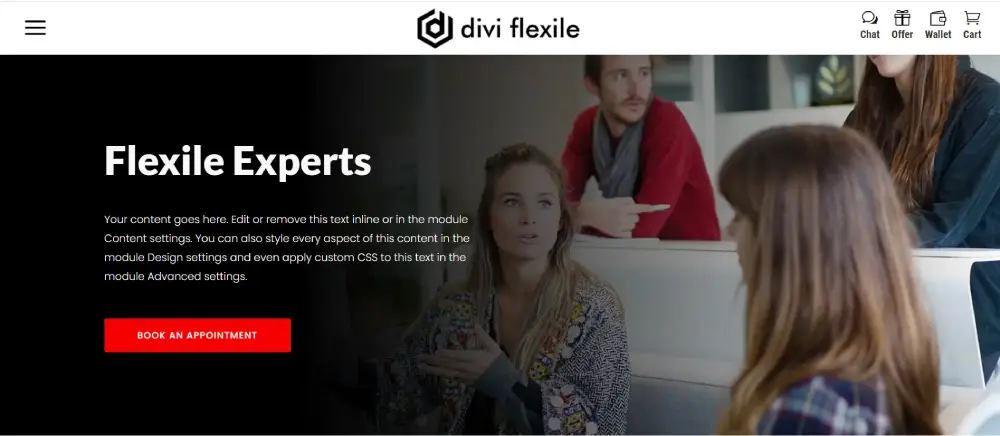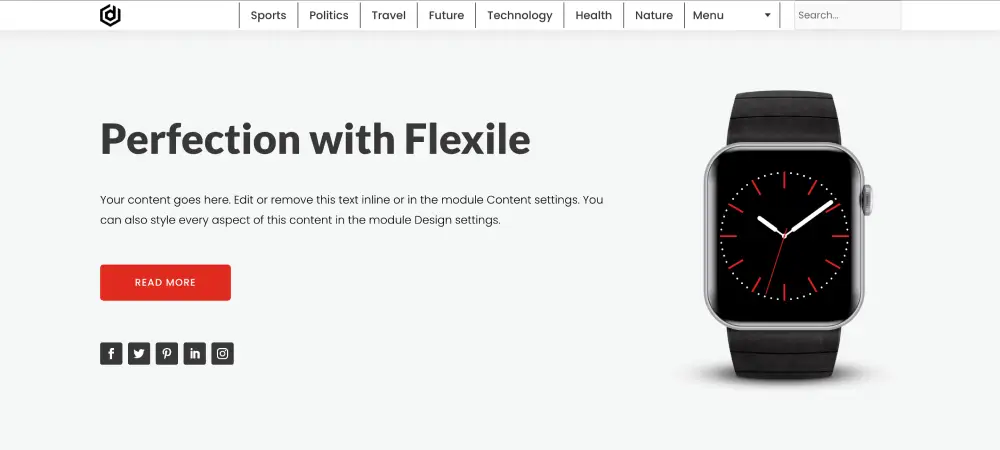 Divi Headers with Sections Divider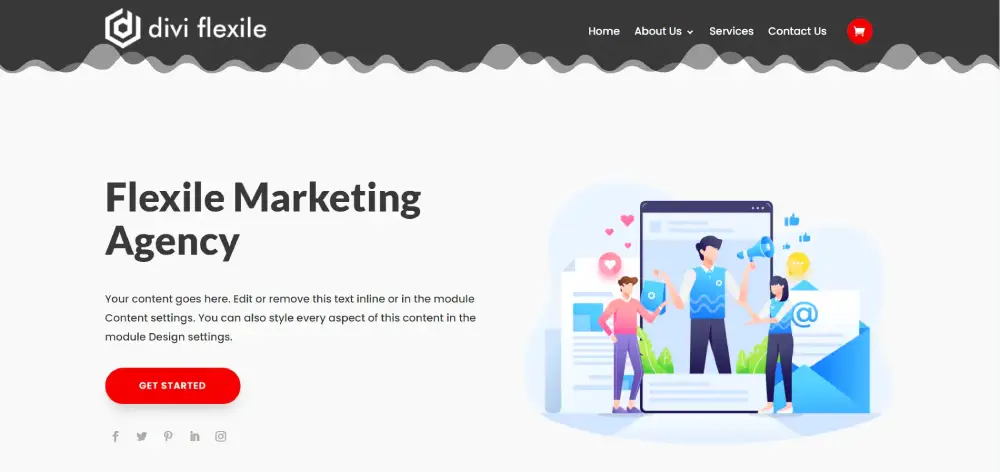 Regular Updates
The commitment to provide regular updates with this header layout pack stands you in a better position to design a unique & user-friendly header menu in accordance with the latest trends. So, whenever something new comes, your website would be ready for that. Your header menu would be prepared to leave an impression.