Blogy – Unique and Stylish Divi Blog Layout Templates for Theme Builder
Blogy consists of modern, attractive and responsive Divi blog layouts. There are a total of 60+ Divi blog templates available in this pack that totally fits for websites of any niche or category such as News, Marketing, Agency, or Personal Blogging. A complete package of unique blog layouts that lets you create multiple archive pages of different styles and views. Like Grid View, Plain, List, Mix, Zig-z and Fullwidth Zig-z view. Moreover, apply them on your website easily and quickly using the Divi Theme Builder. A suitable Divi blog layout pack for someone looking: grid layout, blog page layout, blog design, and more.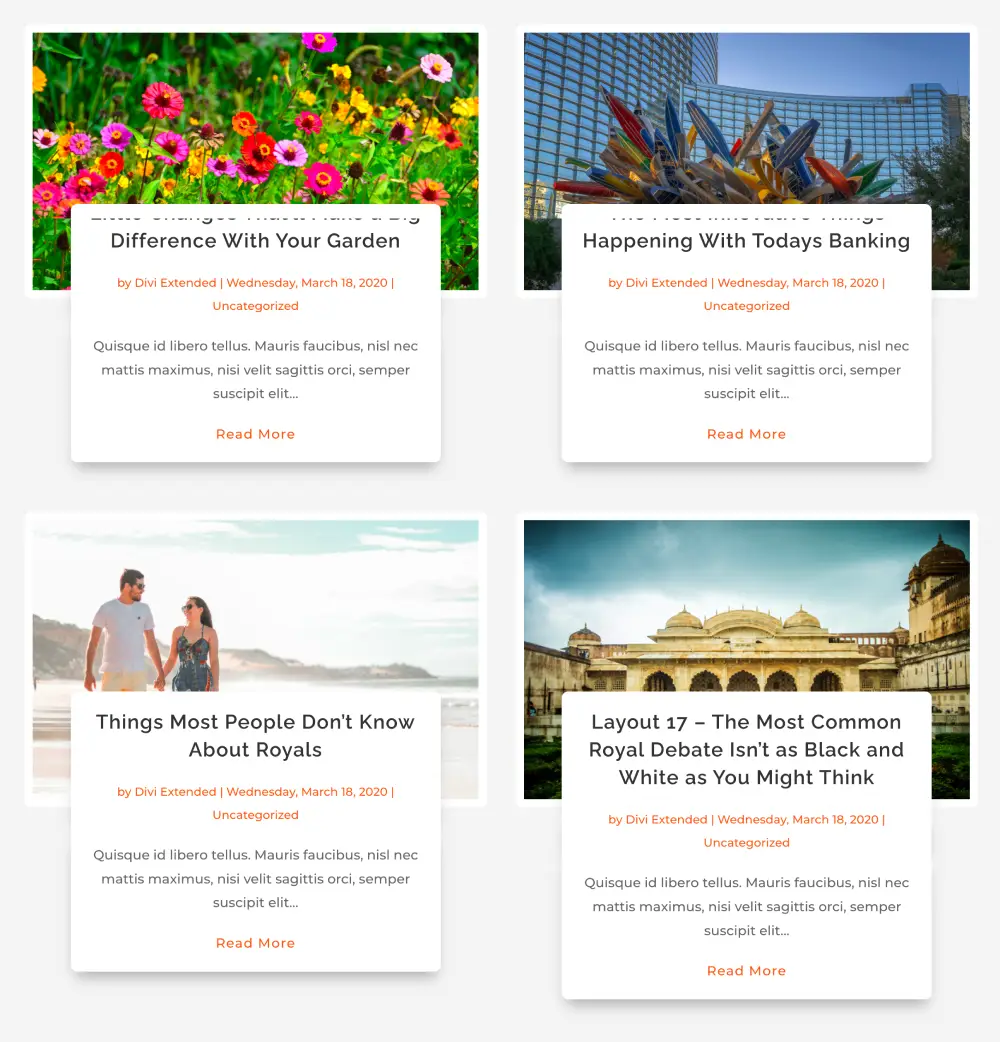 60 Divi Blog Layouts
With Blogy, you get 60 different types of Divi blog layouts that are designed with a combination of pure elegance, functionality, and attention to detail. Plus, using these Divi blog templates, you'll be able to provide users with something fresh and heart-touching experience every time they explore your articles' library.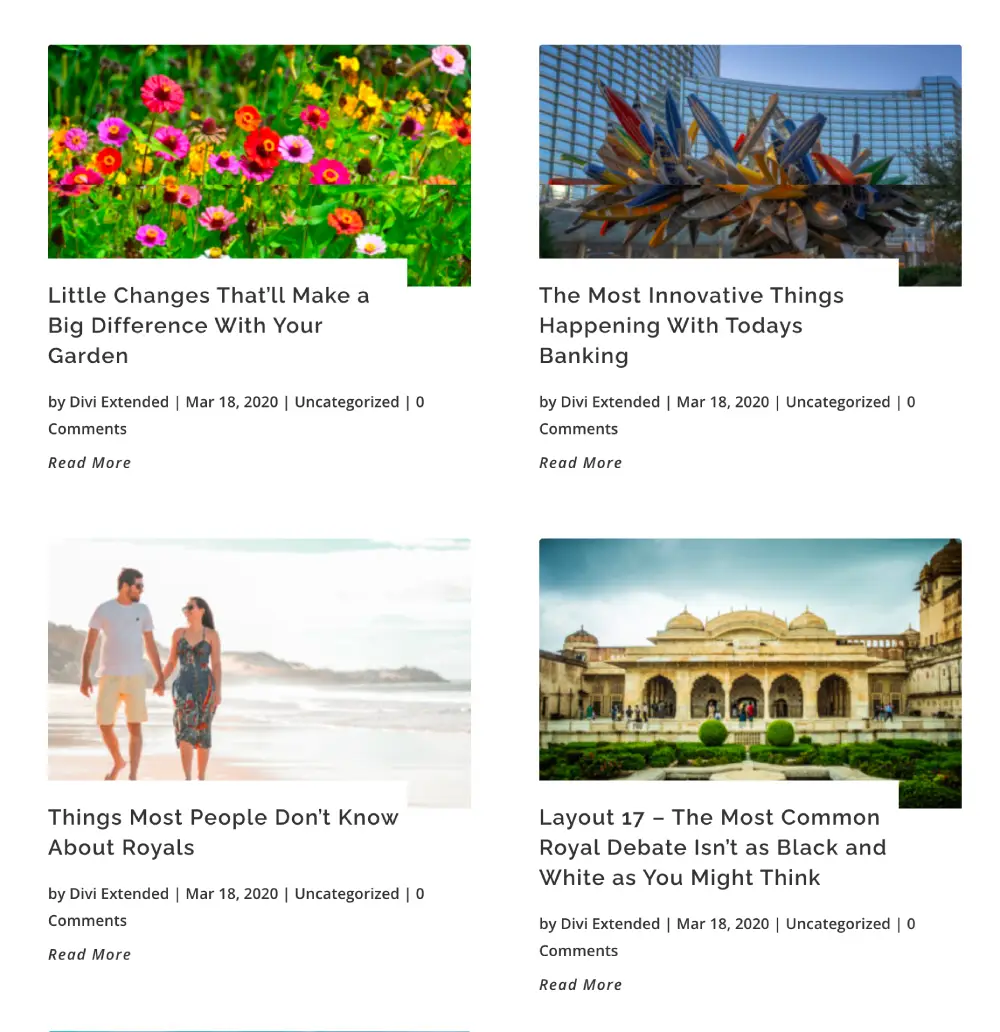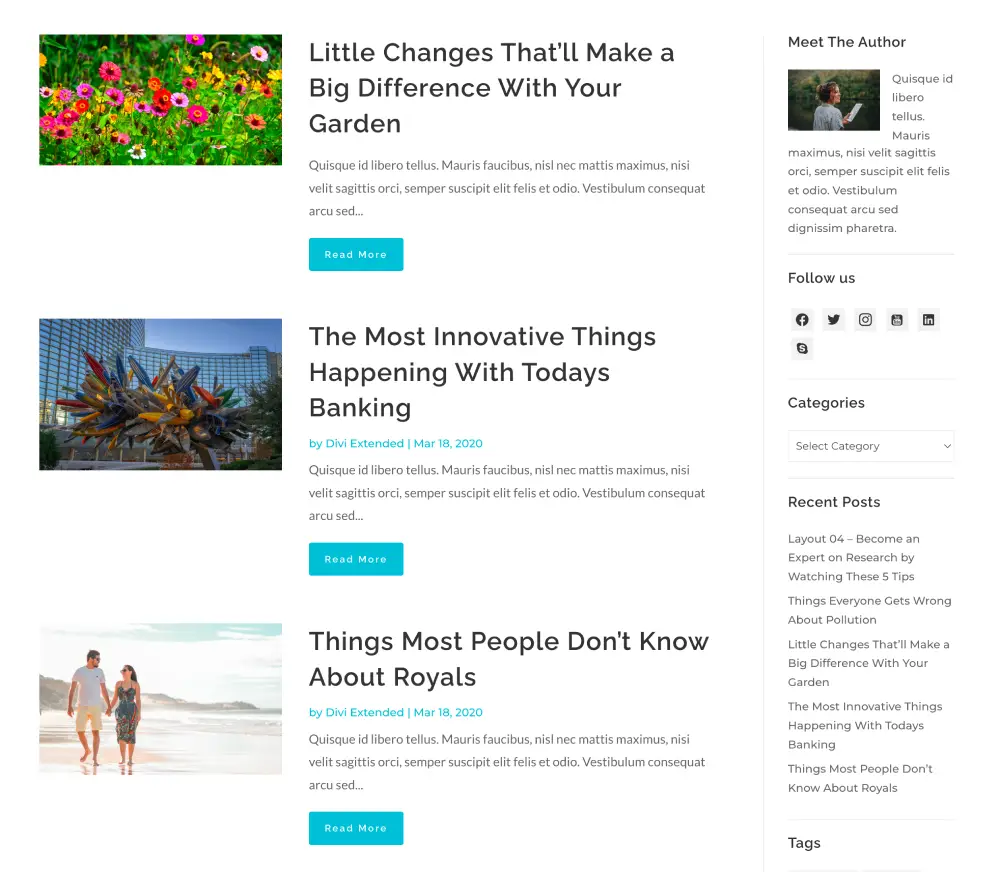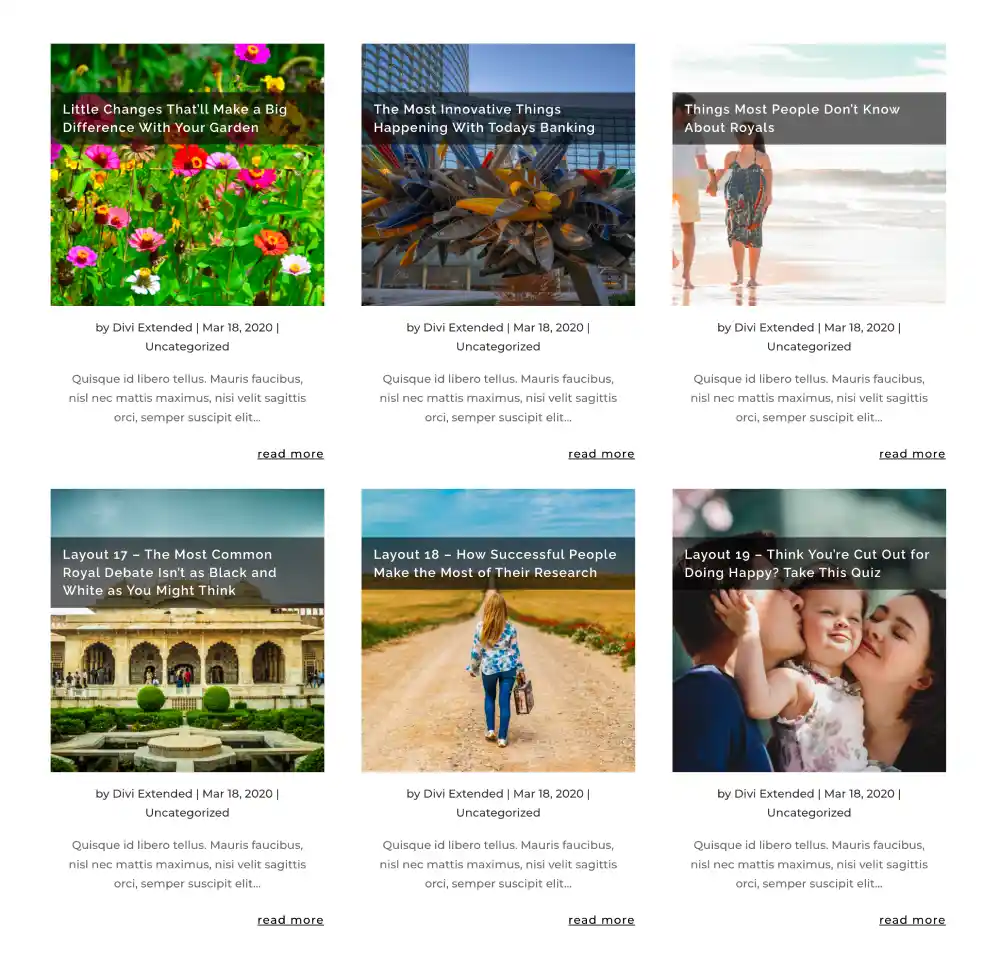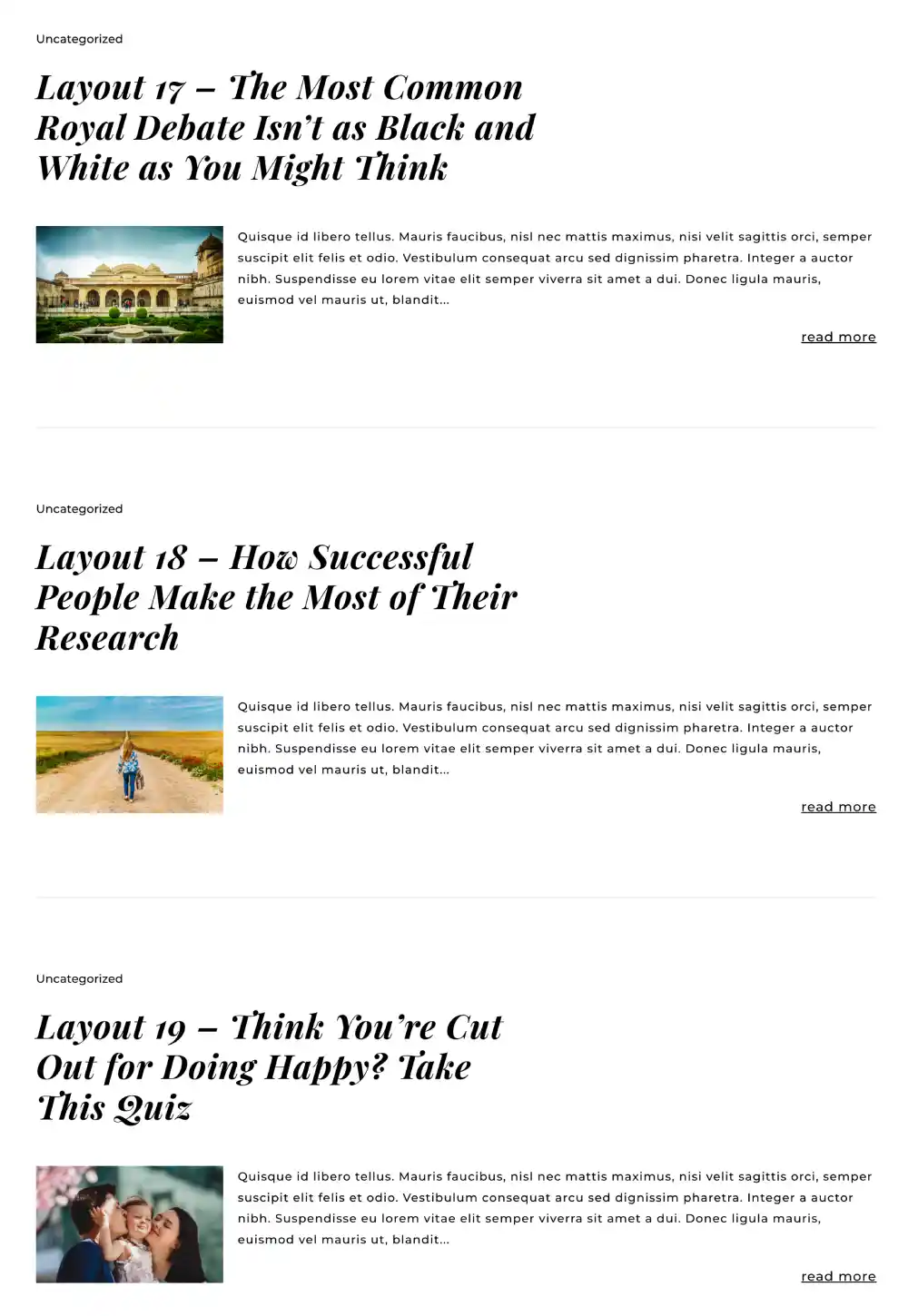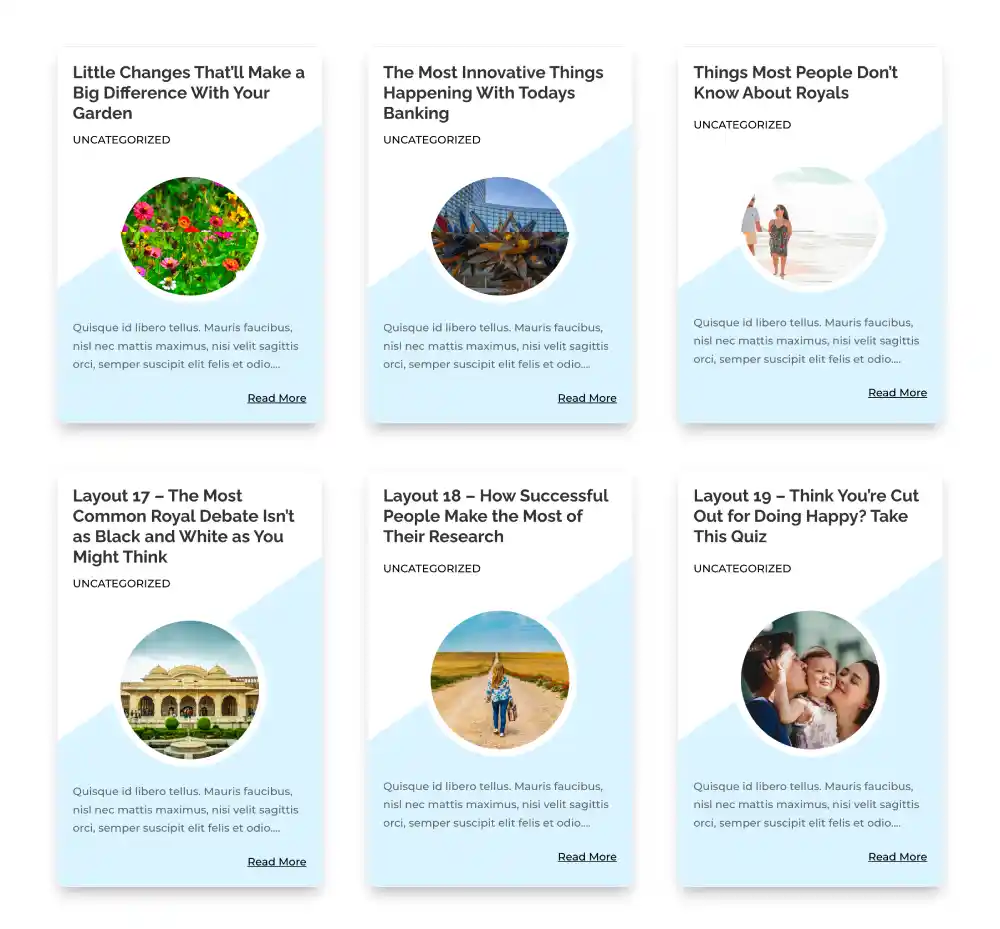 20 Post Layouts for Divi
With the aid of the 20 post templates provided by Blogy, you can change the look and feel of individual articles and present each one of them in a stylish and unique way. This will help you create a website that looks more engaging and modern for that all you have to do is apply these Divi premade layouts for blog posts.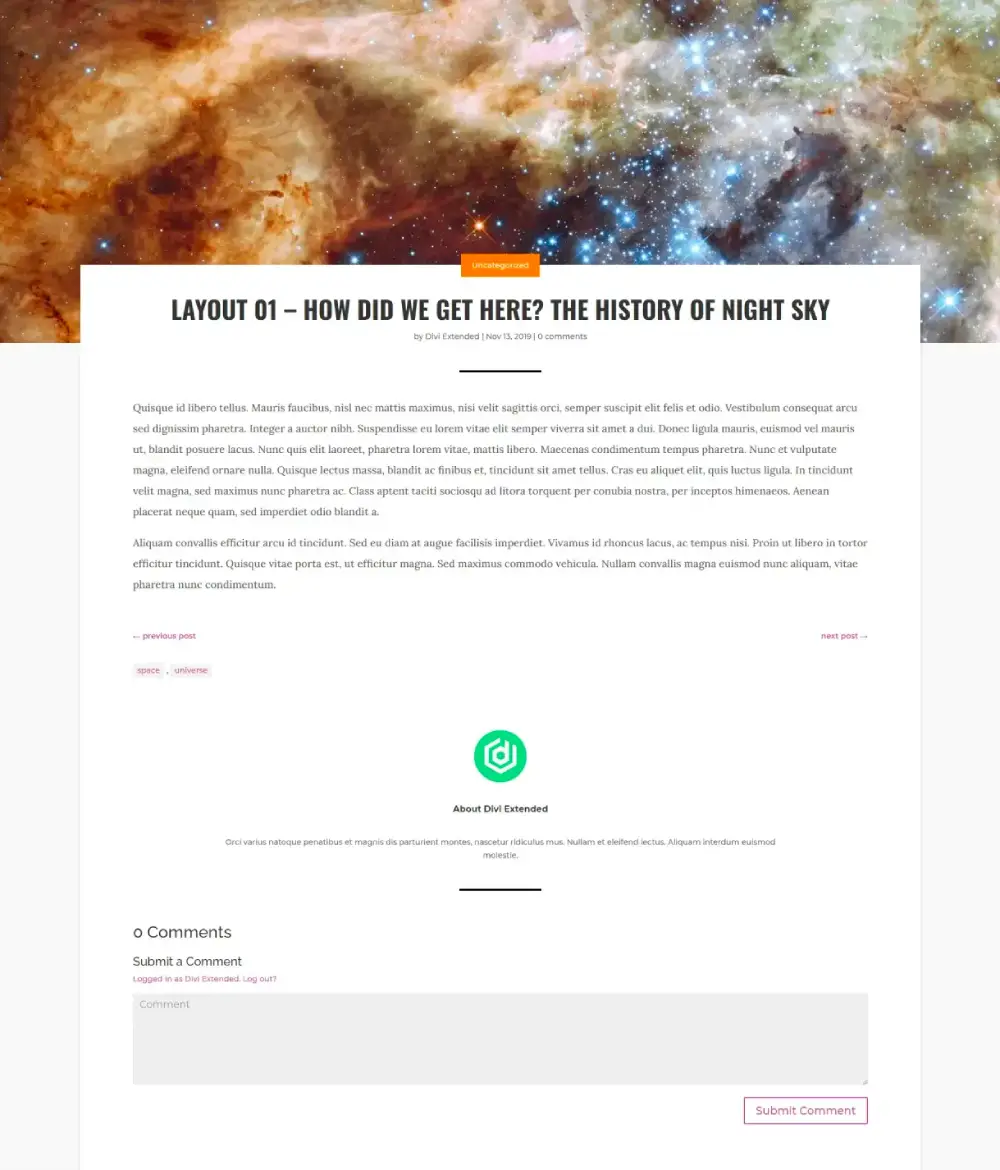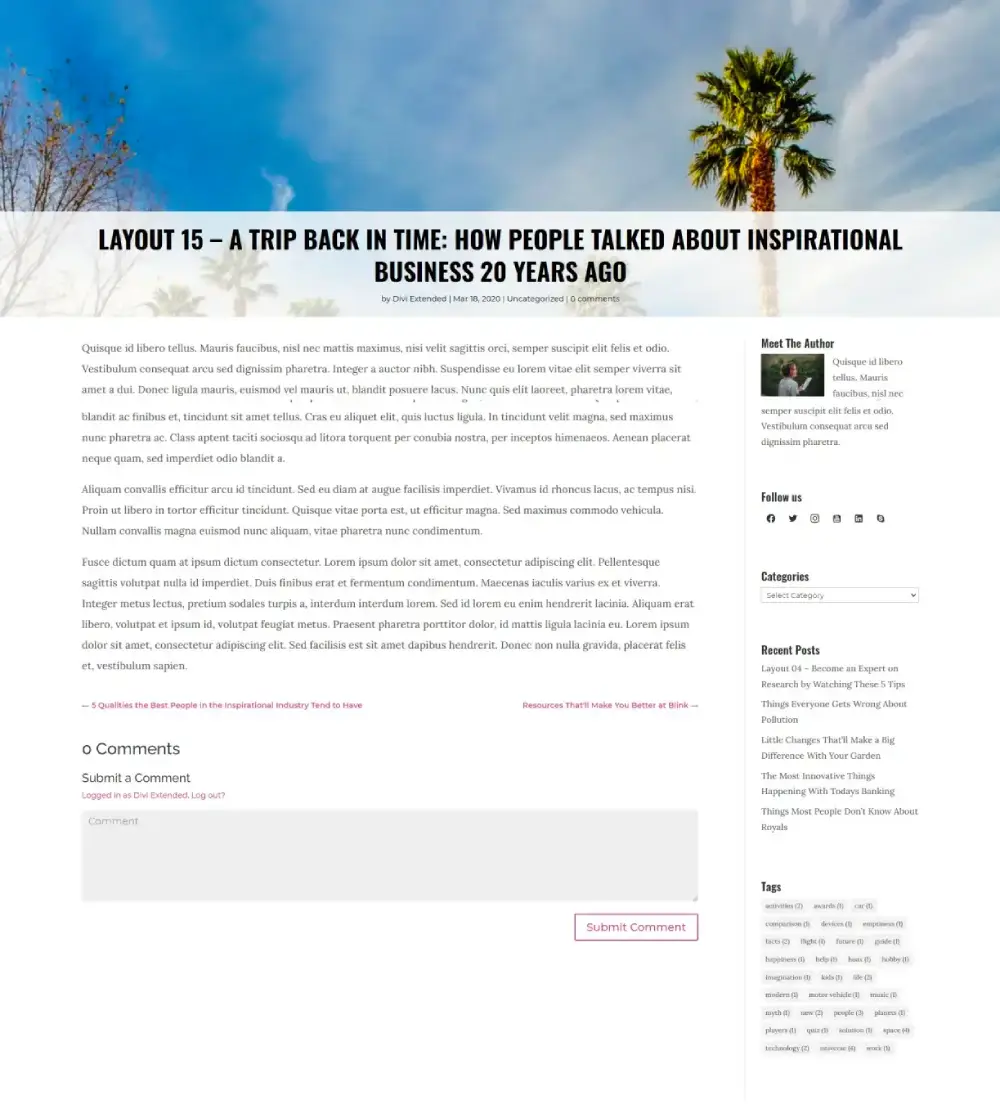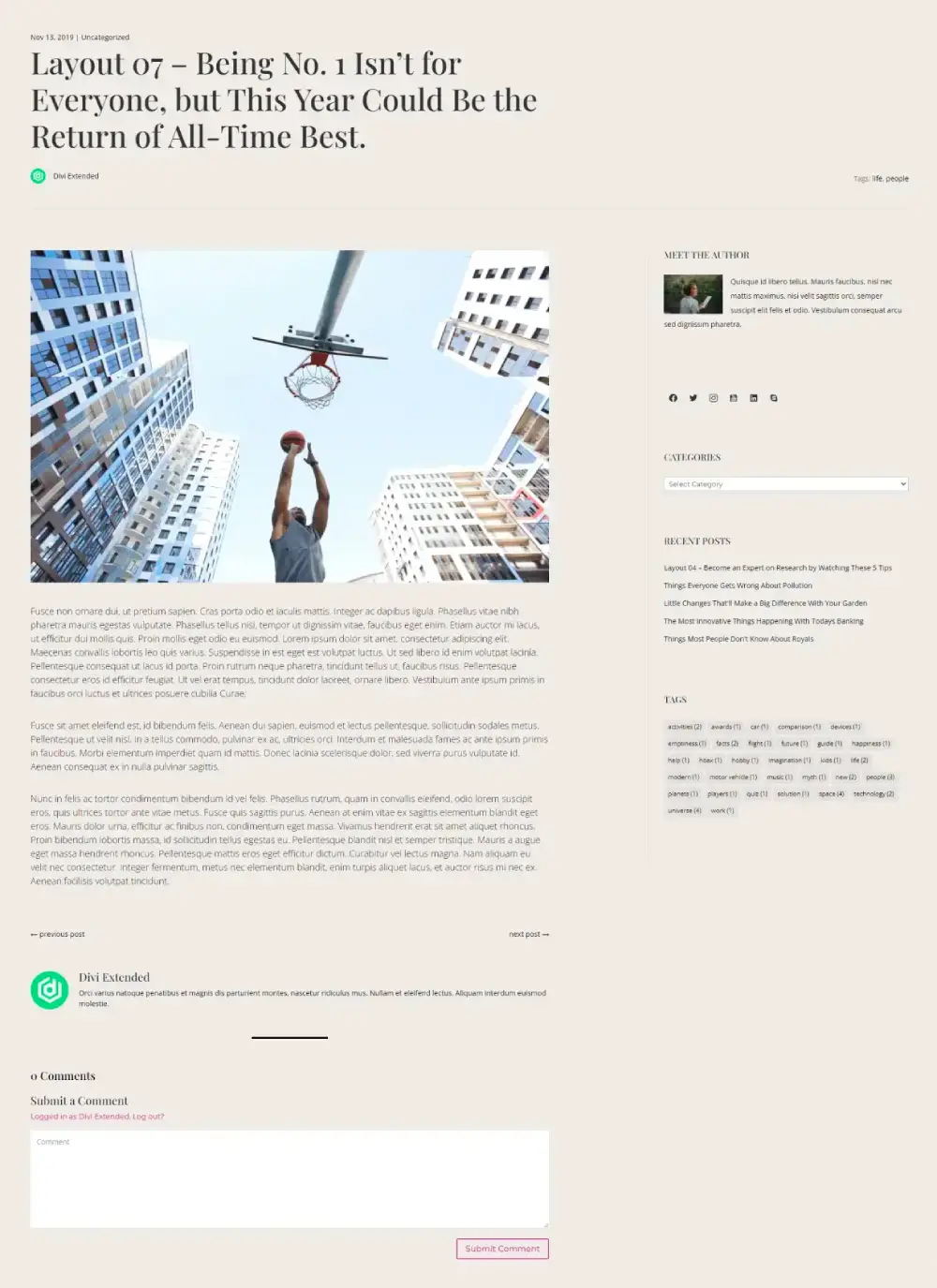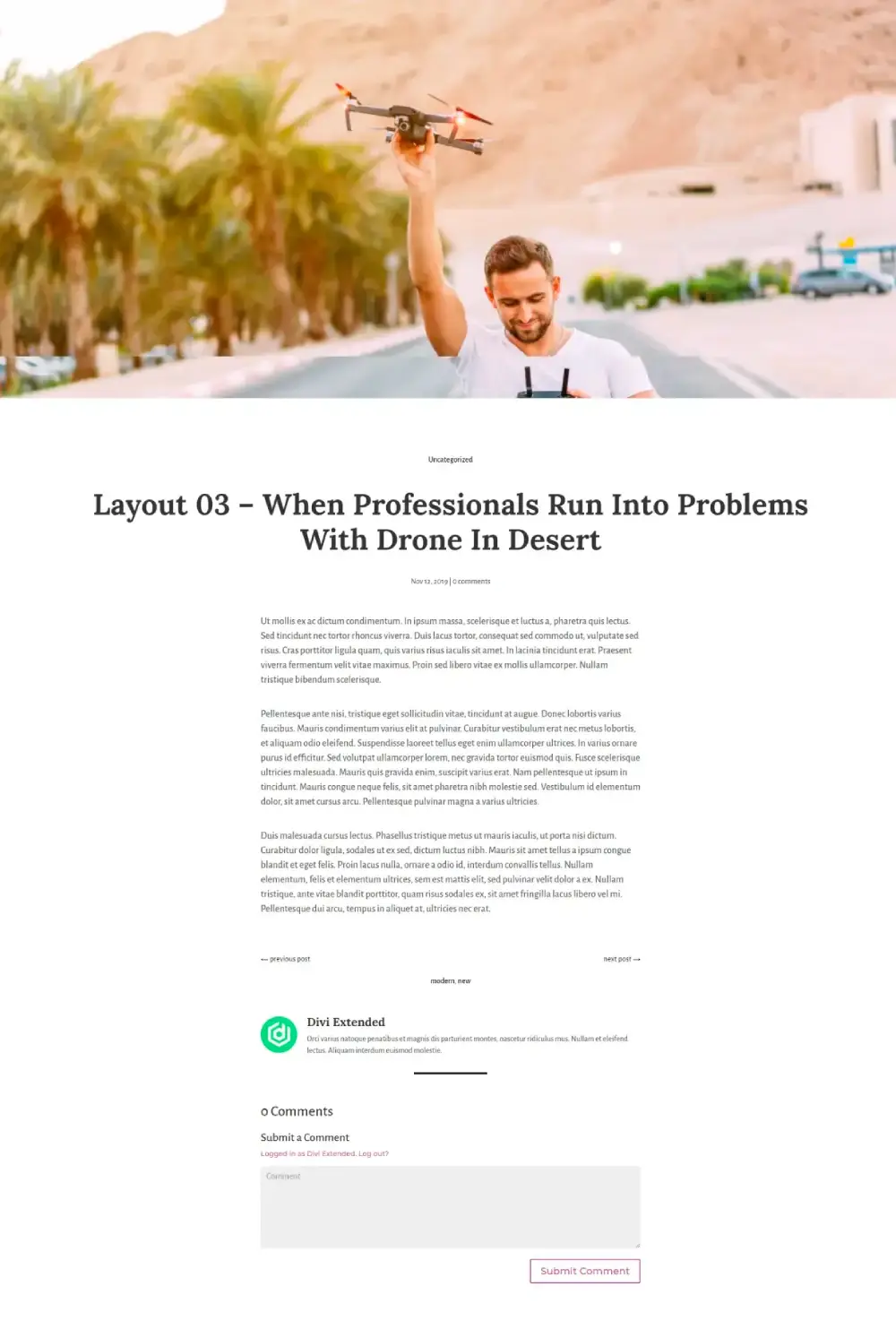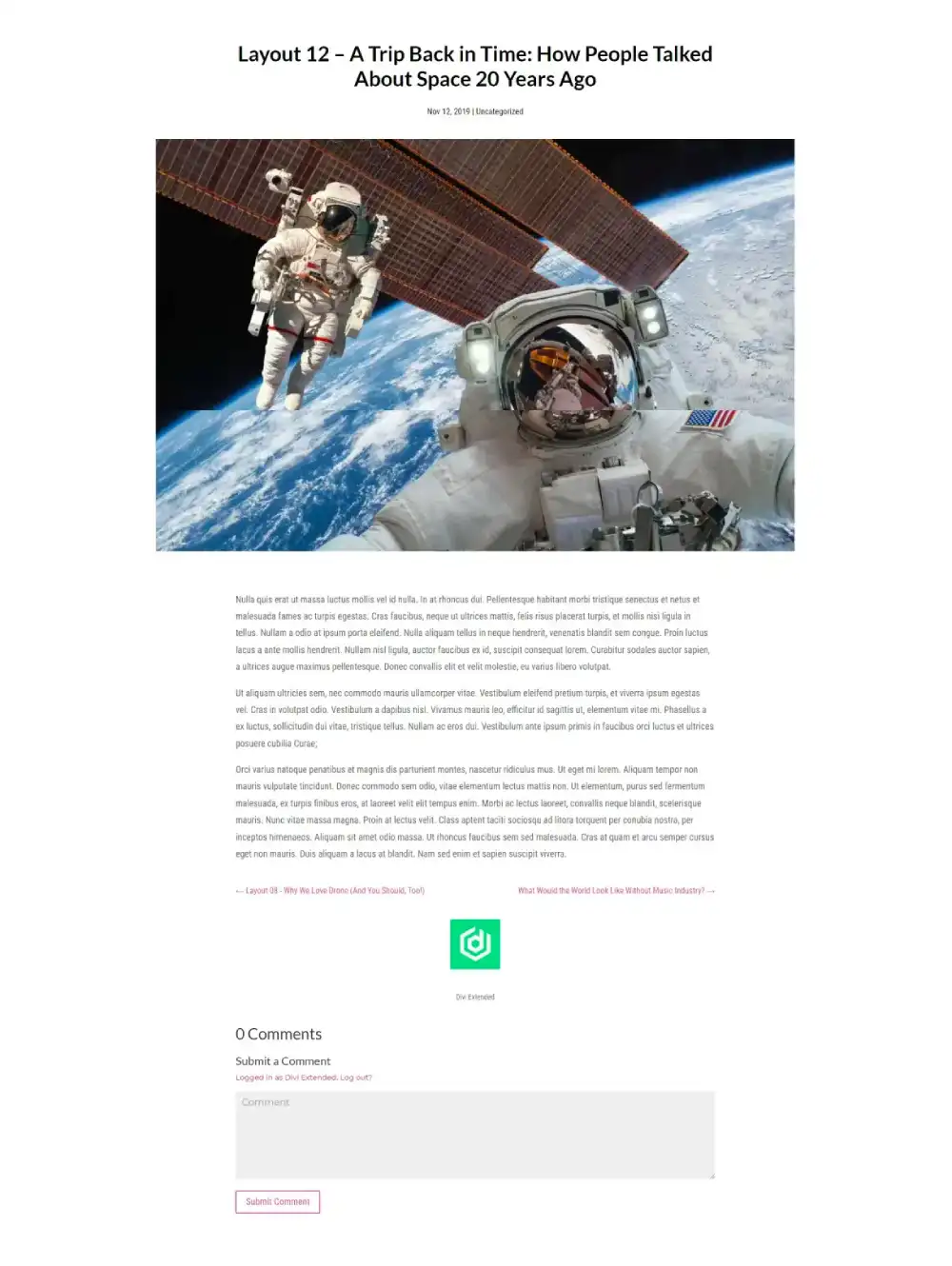 Blog Layouts With Hover Effects
Get a broad range of hover effects for your blog layouts that provide readers with an exhilarating and one-of-a-kind experience and also allow you to show post material on the blog's thumbnail simply making your website start to appear more interactive and engaging for the visitors.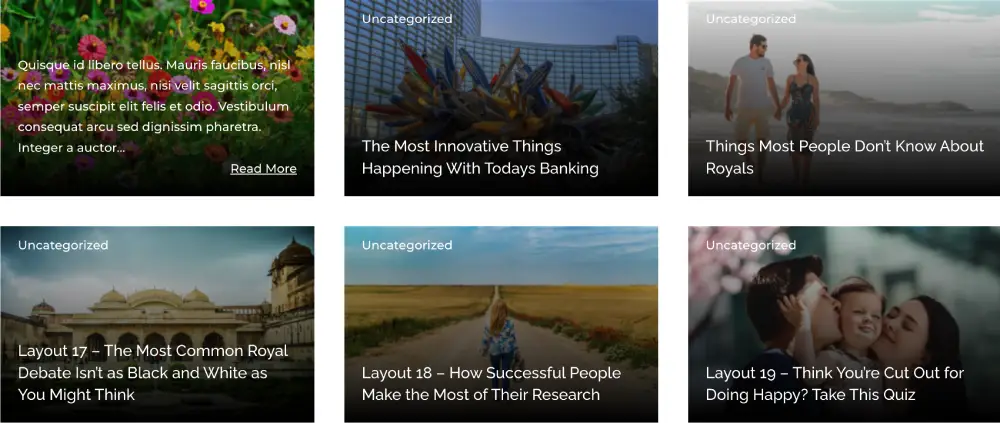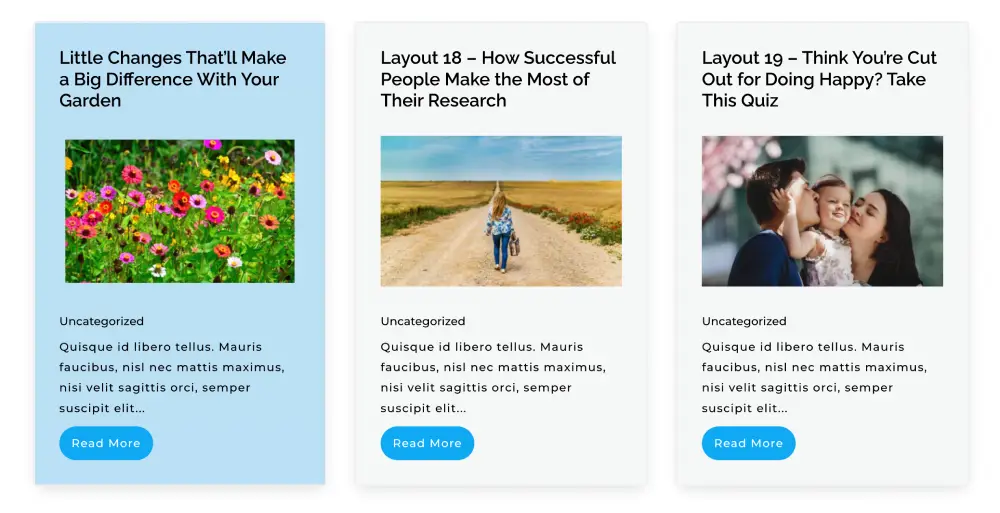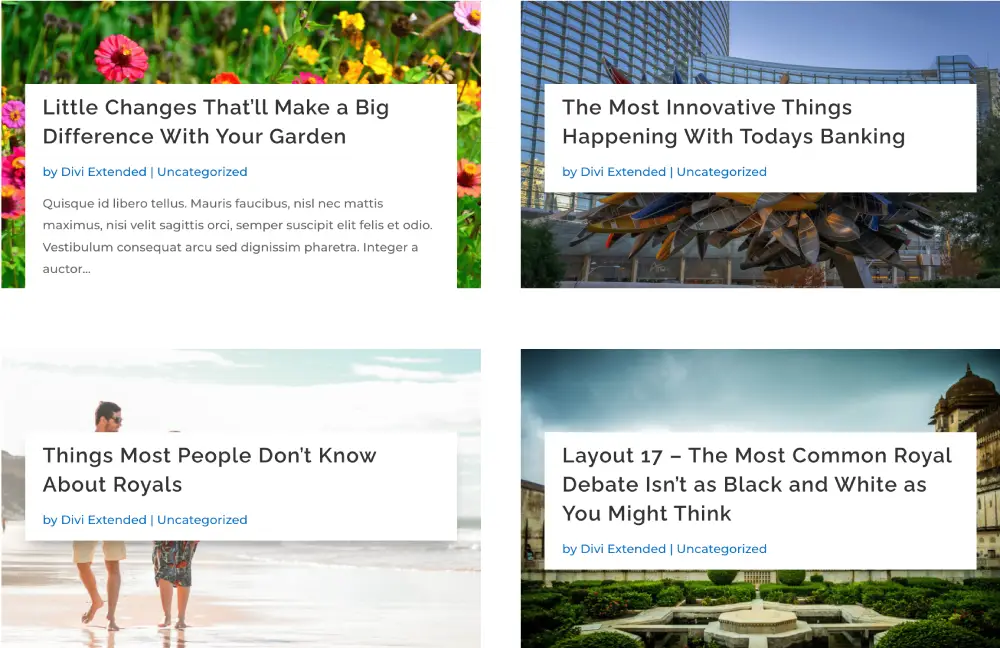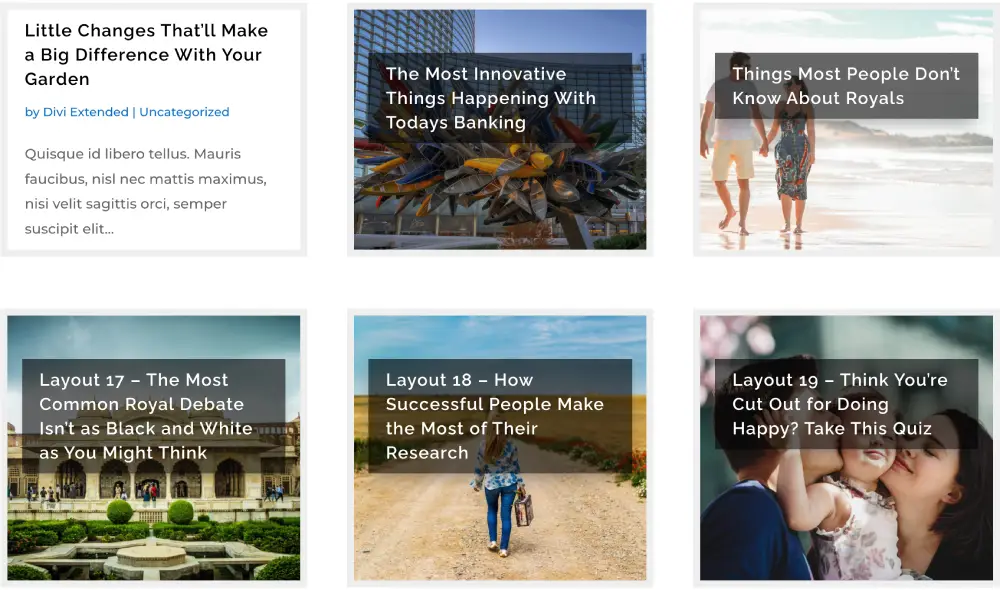 Divi Blog and Post Layouts With Improved Design and Visibility
Using Divi premade layouts of Blogy for blog page designs, you'll create archive pages that would have optimized post excerpts, title, colored meta description, and styled read more link, which amazes readers, and they'd like to visit your site more often. Plus, vivid and dedicated space between posts makes the articles library more clear, distraction-free and puts a positive impression on the site's visitor.