Editor's Note:  This post about has been updated for accuracy and comprehensiveness. It was first published in Sep 2019.
Testimonials are an essential part of online business success. They encourage visitors to believe in a product, business, or service. And thereby they feel comfortable when making decision to choose the product or service. Users who read a positive testimonial on a website feel confident about deciding as they know others are happily using the same stuff.
There are many available options to include testimonials on a WordPress website. And if we talk about the Divi theme specifically, then there is a module for adding testimonials. This feature, however, requires a manual update to a section where the testimonial is used whenever there is a need for adding/editing or deleting a testimonial.
Therefore, in this post, we'll cover the Divi Testimonial Extended plugin automatically adds and displays testimonials on a Divi based site.
How Divi Testimonial Extended can help create stunning testimonial sections with auto-updating testimonials?
Divi Testimonial Extended has five components which work together to achieve it's desired functionality.
Custom Post Type for testimonials
Divi Testimonial Slider module
Divi Testimonial Form module
Layouts under the Divi builder modules to display the testimonials
And testimonial slide effects
These features make the plugin extremely handy and easy to use for adding testimonials on a web page. And further creating an appealing front-end look using one of the available slider layouts from the Testimonial Slider module to display testimonials.
Divi Testimonial Slider plugin with Custom Post Types
Custom Post types for testimonials allow you to store, manage, and add your client reviews or testimonials to the site with ease. Moreover, custom post types for testimonials eliminate the need to edit each page where testimonial displayed. Because the Divi Testimonial slider module automatically pulls the testimonials and gets them displayed without editing any page. All you need to do is approve them, what your client has left as a testimonial.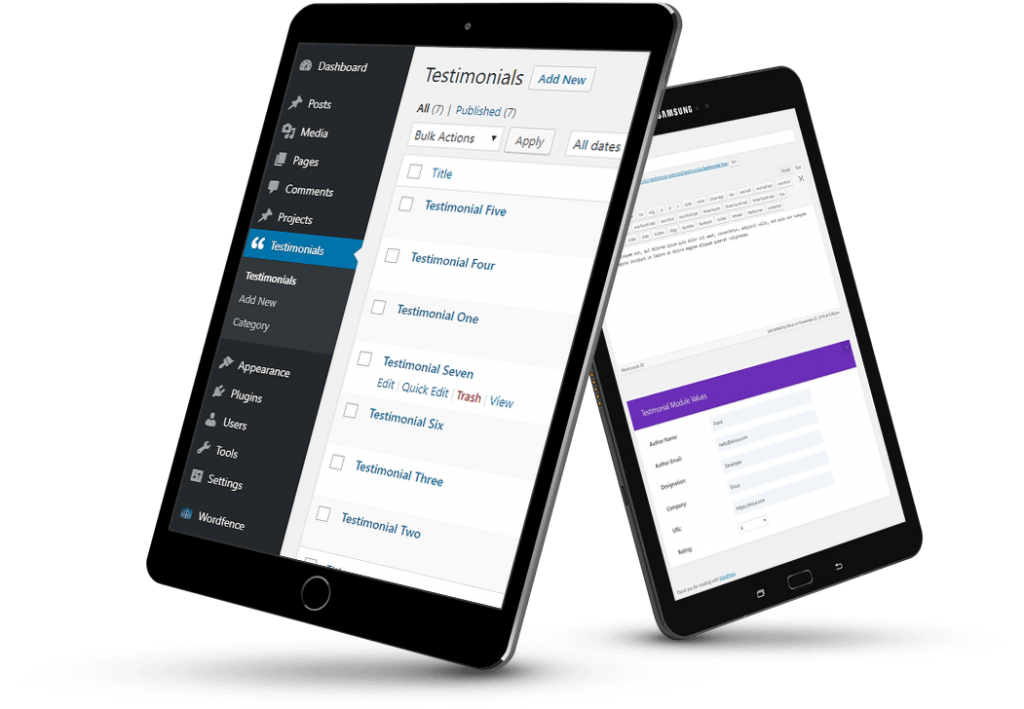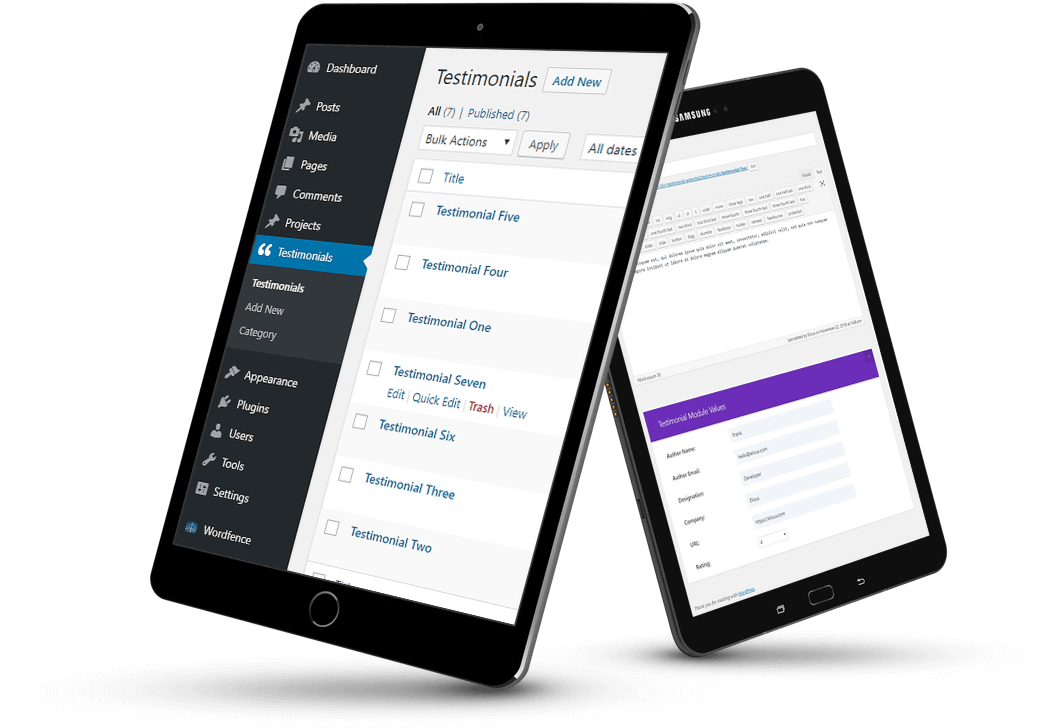 However, the Divi Testimonial Slider module can display new testimonials added to the web site from Custom Post Type area for testimonials. This process is just like creating a regular post or page with the desired values, and the testimonials will start showing up on the page.
Testimonial slider module
The page builder module of Divi Testimonial Extended is highly customizable and is fully compatible with the front-end visual builder. This makes the setup easy and fast. The module has an option to select the layout from the Divi builder. Currently, there are four available layouts for displaying testimonials on a web page — Layout 1, Layout 2, Layout 3, and Layout 4.
Once the Divi Testimonial Slider module is added to a page and the layout is selected from the module settings, it can be customized like the rest of the Divi modules using the visual builder or classic editor.
With this step, the testimonials are ready to be displayed on a web page in the most stunning manner.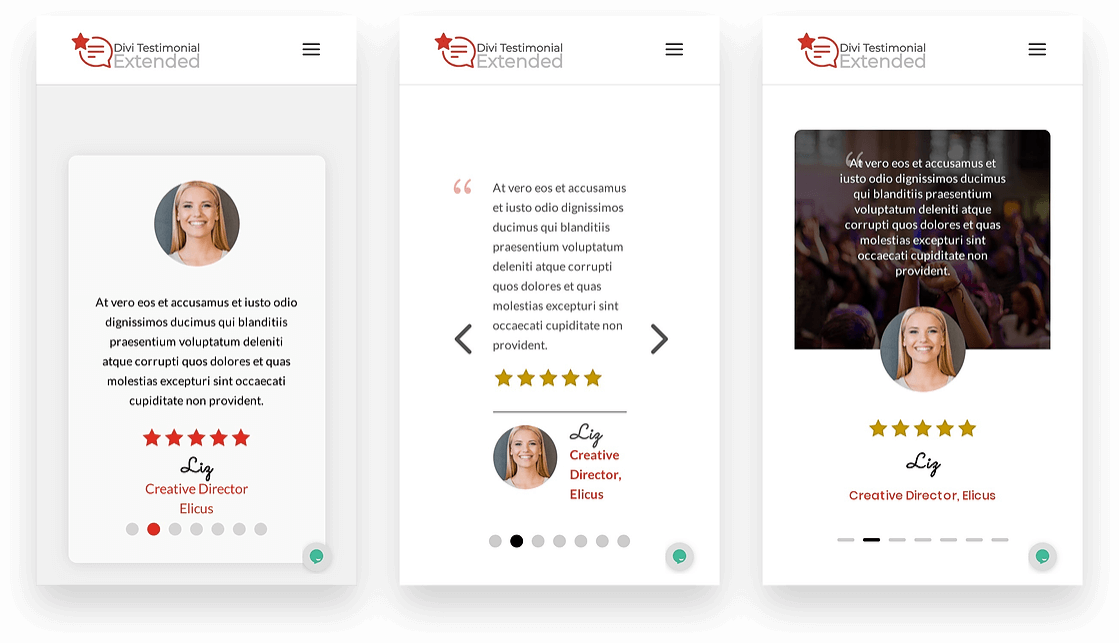 Testimonial Form module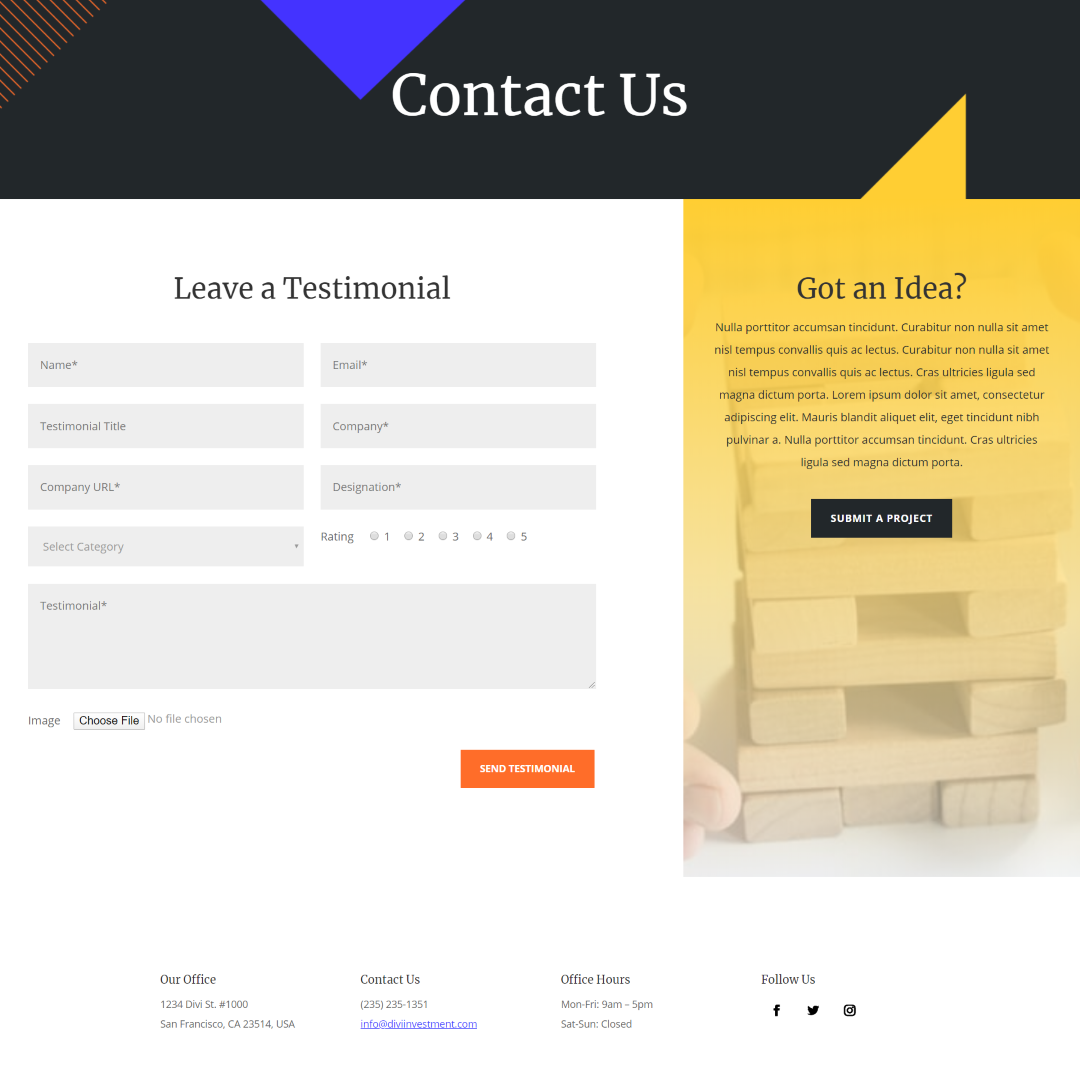 In addition to the custom post type for testimonials, Divi Testimonial Extended plugin, also comes with another module Testimonial Form. It allows site owners to add it to a web page where visitors or customers can leave their reviews. This would automatically add testimonials in the custom post type. Where you can easily manage them and display on a webpage using the testimonial slider module.
Like using Divi Testimonial Extended or want to give it a try? Check out the plugin on the product page here. If you're already using the plugin, we'd love to hear from you. Feel free to leave a short review about your experience using the review form at the bottom of the Divi Testimonial Extended product page.