If you're on this post, then I can surely say you know very well what a page builder is and what they do. So, without taking any further time, let's dive right in! Let's talk about Oxygen and Divi. As a heads up, this isn't a feature comparison post as you found many Oxygen vs Divi blog post on the web. Instead, we're going to overview some of the top reasons regarding these two web page builders. And find out why people are choosing one over another.
Why Divi Builder?
The reasons that truly make Divi as the Ultimate Visual Page Builder of WordPress are as follows,
Amazing Visual Builder

Divi has a Visual Builder, which makes everything easy, and anyone with a little technical knowledge can make necessary or extensive edits. It allows you to create the site in real-time. Though Oxygen Builder too allows its users to create a website in real-time. But the case isn't the same with this new page builder. You can drag and drop the arrangement of elements on a screen, but it does not have a true front-end editor like the Divi Visual Builder. With Divi, anyone can design. However, the Oxygen builder is suitable for web developers knowing programming and online web designing. In contrast, Divi is open for all and getting even more friendly with users, whether you're a developer or not.
On the top for a long time
Being on top for a long time means you're keeping your customer base happy. Divi is around for some time and has a community of more than half-million customers. So, there are more users who are publicizing it to the new users than Oxygen Builder users. And because Oxygen Builder isn't a newbie, it's getting compared with the heavyweights. Nonetheless, both the page builders are in the building-up phase, but Oxygen has started it with the 2.0 launch.
The difference in design approach
To design a website using the Oxygen Builder, you'll have to inform the builder interface in advance where you want to use your work. While in the case of Divi, you can design your web page straight away and then decide the location. Or vice-versa. There's no necessity for you to tell the Divi builder where you want to use the design in advance. You can decide first, then design, or design first, decide later; it's all up to you. Divi doesn't bound you with anything.
The number of design elements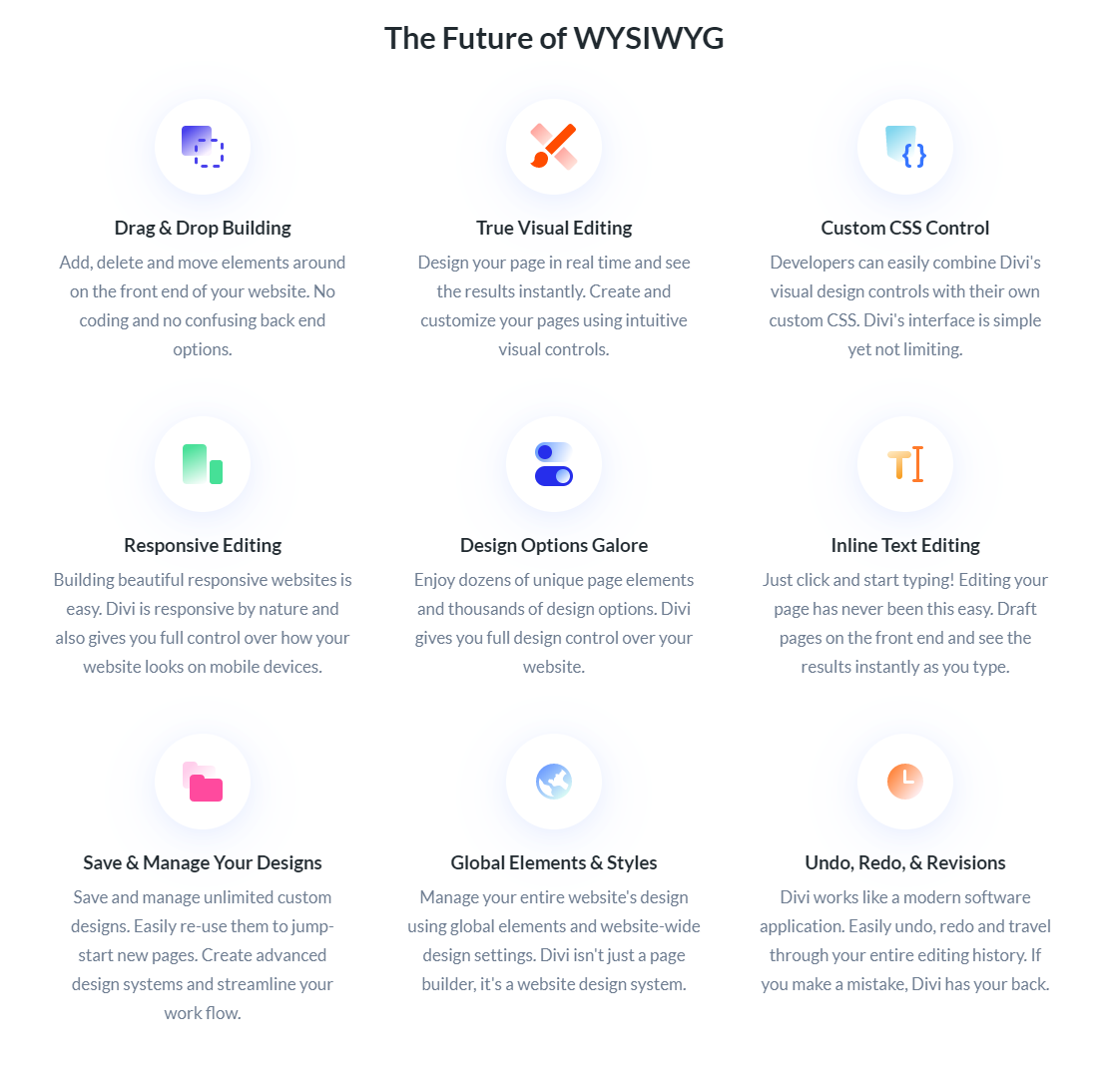 Less is more, and Divi follows this idiom profoundly. However, the number of design elements and modules in Divi are not less; instead, it has an adequate amount of tools that doesn't overwhelm the user when interacting with it for the first. In the case of Oxygen builder, it provides tools with variations. You'll get multiple types of a single design element, which can drive users into confusion about what he/she would choose first.
Elegant design flexibility
This is possible, that Design A we created for Page 1, we want on Page 2. And in Divi, whether its page builder or theme builder, you can easily save your designs in the library. And use them whenever you want and wherever you want. Copying designs from a section and pasting it to another part is a 2-click operation in Divi, while in no way, you can do the same in Oxygen without creating a Class. But in Divi, you can even use your favorite designs from one domain to another.
User interface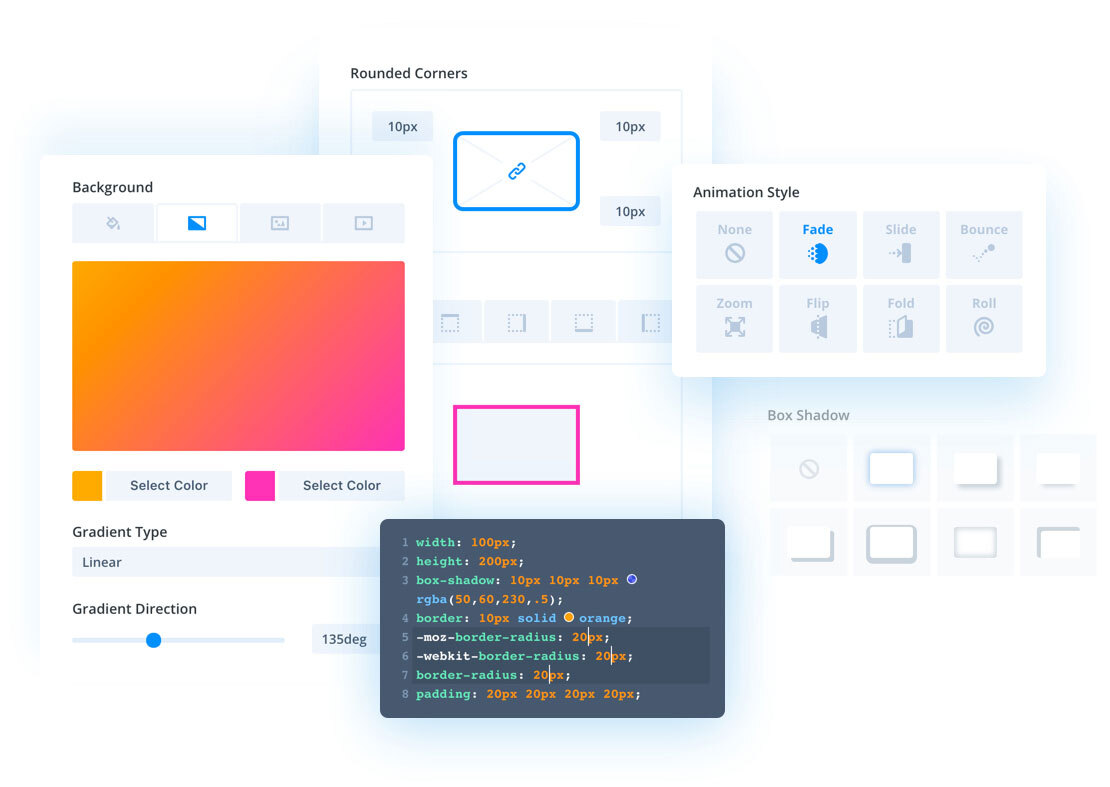 Divi has a light, less bulky, and quickly understandable user interface, with a series of element exhibitions, i.e., it asks the user to add elements one by one that are Section, Row, and finally the Module. You can easily set the customizer to either right or left, or let it be on the canvas area—all according to your design convenience. However, the Oxygen builder makes its user interface bulky as well as hard to understand in the first go. The left section for the elements, right section for the structure, and multiple customization options at the top bar. Together, these sections can hold a user to design a website in less time. Moreover, it takes more time for a user to get used to it than Divi.
Browser dependency
Unlike Oxygen Builder, which works great on the Chrome browser, Divi has no dependence over any web browser. You'll be able to design sites on other browsers with much significance as you design on a chrome system with Divi. In contrast, Oxygen Builder lacks this functionality and hangs and takes time to load on different web browsers other than chrome.
True possibility for animation effects
With Divi, you get many possibilities to create elements with animation effects. It has over more than 20 animation effects. Plus, multiple customization options in those effects which takes web animation possibilities to the next level. Though Oxygen builder, too, provides animation effects, it lacks diversity as Divi. Moreover, animation effects available in the Oxygen builder are part of Divi's basic element designing, such as Text Shadow, Box Shadow, Filters, and Transform. If we count, then Oxygen only has 7 animation effect options. Besides, those are not true animation effects.
Time saver
As we discussed earlier, Oxygen builder wants time for a user to get used to it. But in the case of Divi, a person with no or little design experience can directly start designing a website. And as an agency or freelancer, the primary goal of any project is to complete it on time. The choice of the builder can be a deciding factor as you'd want development tools to support with features on each step. Every little feature, such as Divi Theme Builder, different and easy shortcut keys available with the Divi, can save some time and do miracles, and that's why we call Divi a market leader.
Divi Library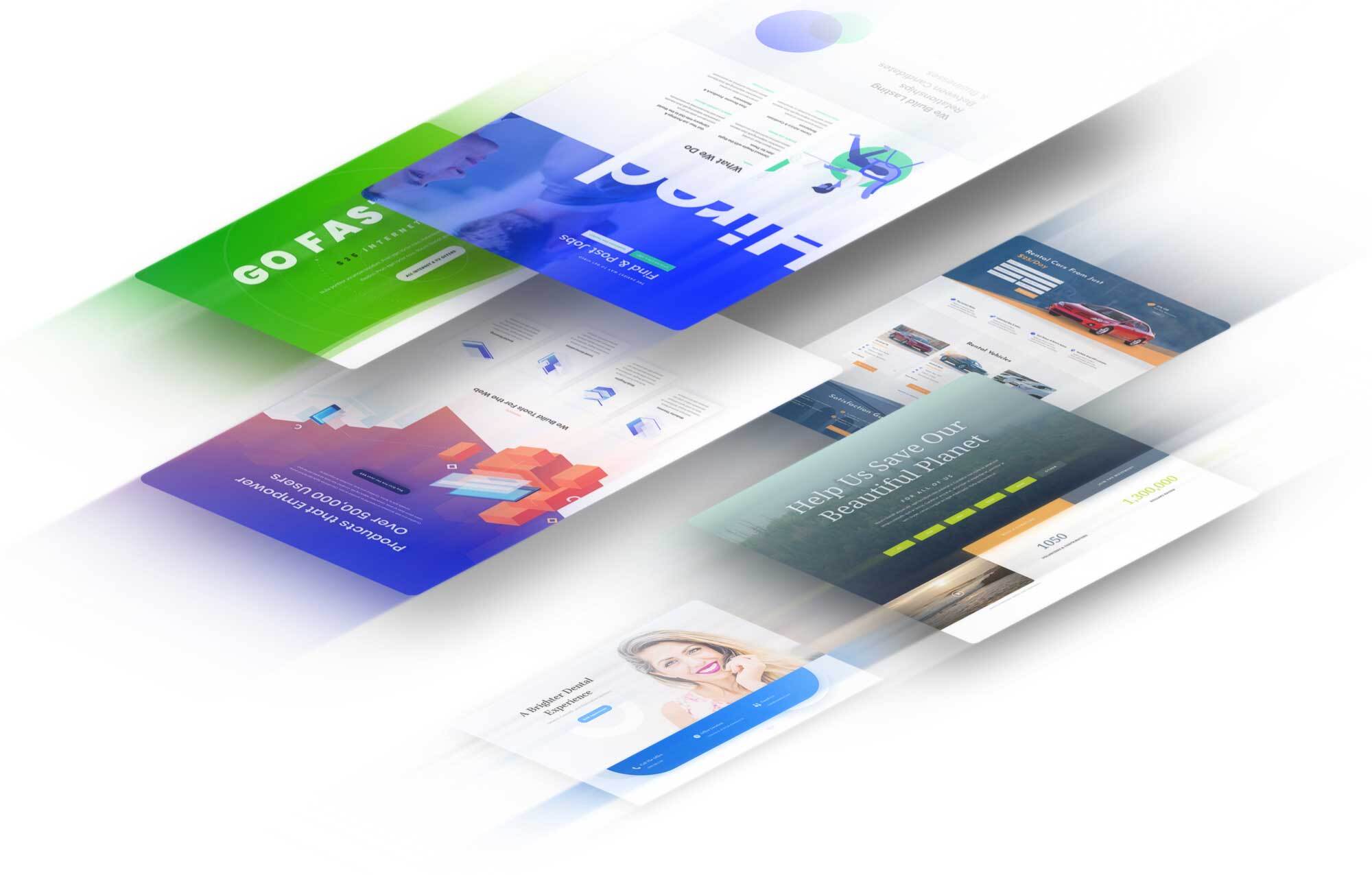 Both Divi and Oxygen builder, provide libraries for users with premade layouts. Yet, Divi's library offers a huge number of options for users. It also has a broad community of developers around the globe to provide services related to Divi. And recently, it has announced to launch its marketplace. To help quality developers to add their plugins, child themes, and other elements made for Divi. This would open a greater possibility to use premium tools to design better websites. Whereas Oxygen builder, shorts in number providing features outside the builder interface.
Why Oxygen Builder?
Not as celebrated as the Divi, but it, too, holds number of reasons that overcomes Divi sometimes.
Lightweight code
In the end, a builder is doing the coding part for us, and you just need a builder that can write clean and swiftly executable codes for you. While Divi has the upper hand in many factors, this is the part where Oxygen can have the last laugh. A regular Oxygen page easily scores 90 at Google's PageSpeed Insight, whereas a simple Divi page struggles to score 60-70 due to rendering multiple scripts and data on frontend. However, if you're a developer, then you can easily improve that in no time.
Better UI Kit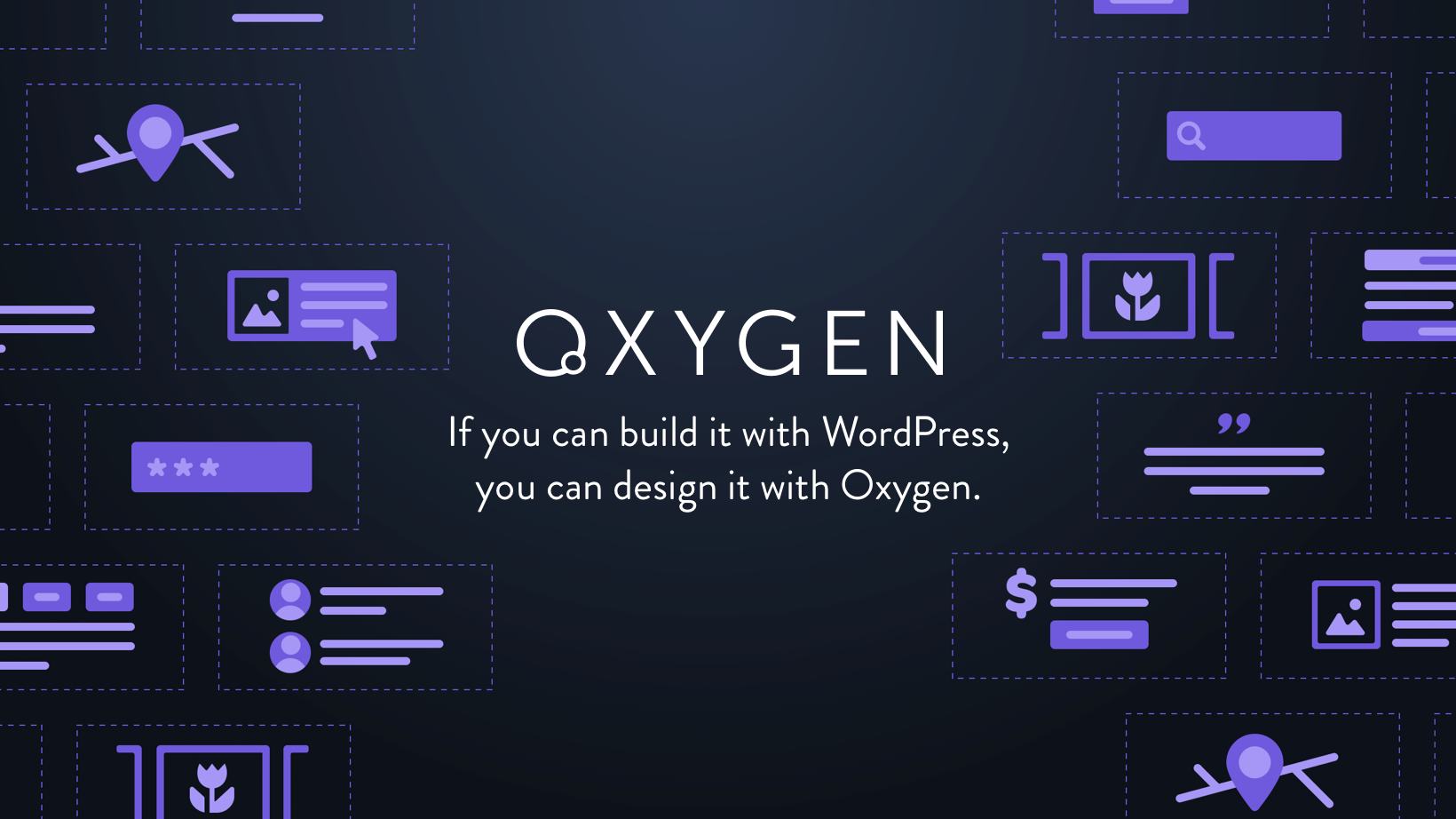 In case you've used both the builders at least once, then it is easily noticeable that Oxygen has a far more extensive set of layout commands included in their UI than Divi does. Oxygen also offers direct access to pseudo-selectors, like, :before & :after. Even though Divi can beat any builder easily when it comes to how much CSS their UIs can set directly, but when competing with Oxygen, it is not a clear winner.
Developer's heart
If you're a pro at PHP, CSS, and HTML, then you'll absolutely love Oxygen. As a developer, nothing feels better than having full freedom, and that's what Oxygen's complete control feature provides. If you've worked with different builders in the past, this could be the first time you'll actually feel you can actually do everything the way you want it. Of Course, it will take time to learn how to use it, but it'll be worth it. You're going to love the speed. You'll love the ability to use PHP and JavaScript.
Run other page builders side by side
This is another reason that can give Oxygen builder one more plus point. Yes, you can use it with other page builders as well. Opening more opportunities for developers and designers to create better websites using elements of several other page builders. However, in the case of Divi, you're left with Divi only. If anyhow, you try to switch with another builder. Your all design work would be gone.
License and Pricing
Divi offers an all in one single package which comes as a yearly license and a lifetime license. Oxygen doesn't offer an annual license but has three different packages: Basic, WooCommerce, and Agency. In terms of pricing, Divi is almost 50% more expensive than Oxygen's Agency plan in May 2020. If you've basic requirements, you can get Oxygen at as low as $99 for a lifetime. You can never expect the same deal in any other builder, even in their biggest sale.
Divi Builder: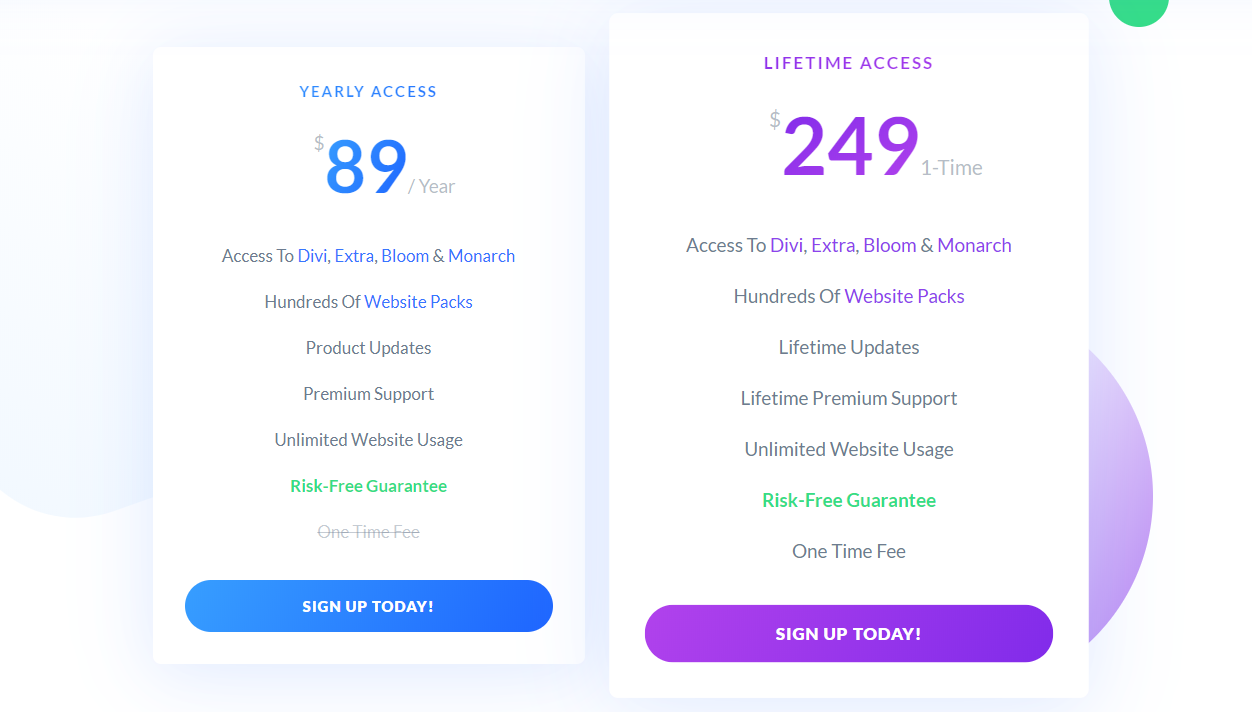 Oxygen Builder:
Summary
Both the builders are powerful. Each has its own set of pros and cons. When on the one hand, Divi is providing everything to make our life easier, Oxygen is making sure that our sites would open in less time — adding one extra point in the SEO. If I could, I'd take Divi's features and Oxygen's lightweight codes (in Oxygen's price, obviously). But as that can't be a case, at least for now. I think one should consider based on what you want from a builder. If you are more focused on user-experience, cannot afford a heavy page size, and are very comfortable with the CSS part, then the ideal choice for you would be Oxygen. In case you want a Builder that will handle most of the things for you, very easy to learn, with an excellent support team, and regular updates, then you'll love Divi.
Even though we're a Divi based agency but we tried our best not to be biased. Oxygen is exciting and lightweight, while Divi 4 is a game-changer. Do let us know your thoughts on which builder you prefer and why in the comment section below.
Do you want to add 50+ new modules to your Divi Theme?
Hope you find this article helpful. Before you go, we would like to introduce you to Divi Plus, our multipurpose plugin that comes with some great features you might like.