LearnDash is a perfect plugin for WordPress to build online tutorials or coaching websites. Undoubtedly, it provides the best options to add courses and lessons on the website and manage them. However, using it on a default WordPress theme puts it on a backtrack. The functionalities and options get covered behind a basic design. Therefore, to save your website from this inconvenience, Divi steps in. LearnDash and Divi, together, allow you to build an online courses website that would excite users to join/sign up for the courses you offer.
Don't know about Divi? Well, this blog post is all about that, and if you're confused about whether you should get Divi or not for your LearnDash website, then by the end of this post, you'll know what you need to do.
Let's start with the basics first.
What is LearnDash?
---
LearnDash is a premium WordPress plugin that adds LMS (Learning Management System) capabilities to a WordPress website. Using this plugin, you can create courses with lessons, quizzes, topics and more.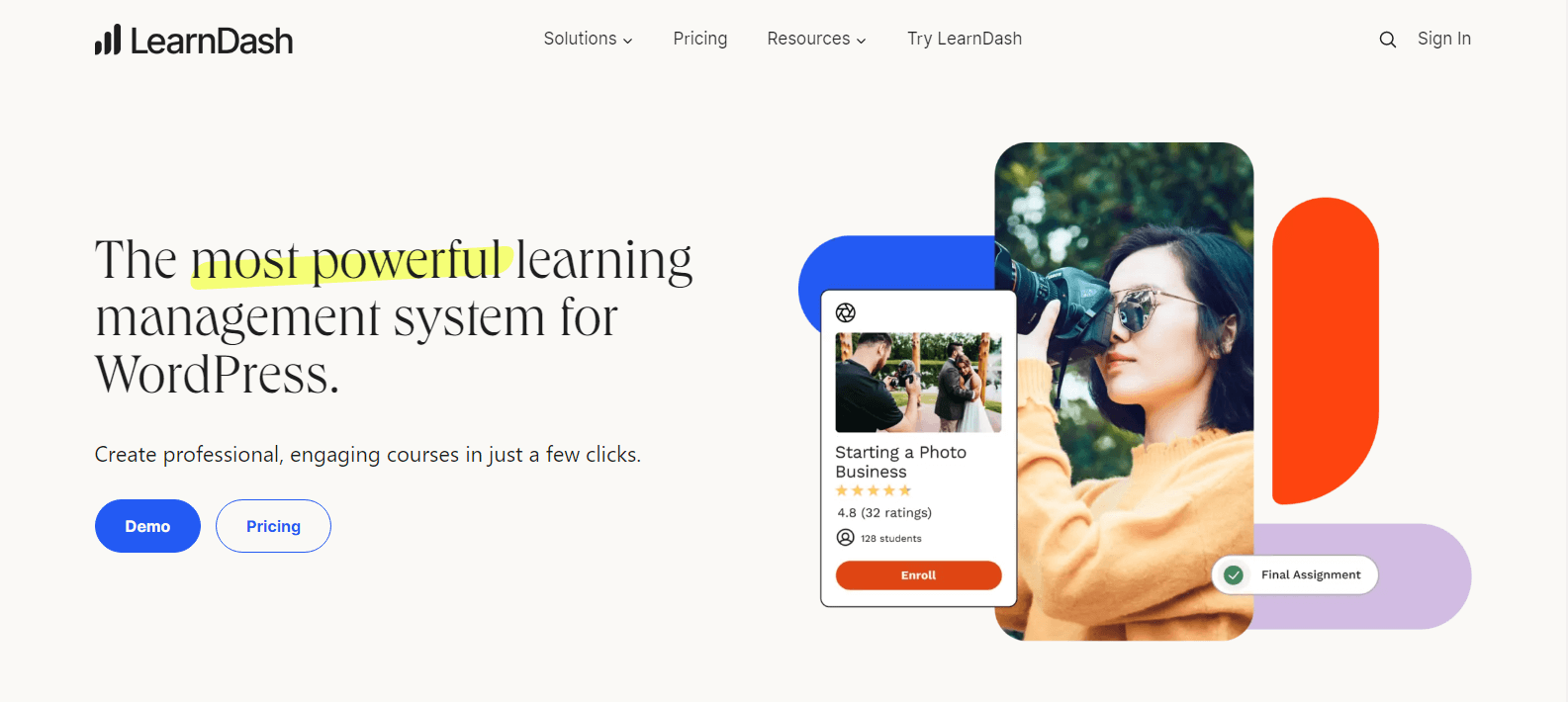 The plugin offers a fast and intuitive interface that allows you to build a course using drag-and-drop functionality. Simply pick what you like to offer in a course and drop it on the builder. Apart from this, its many features make it one of the best LMS plugins for WordPress.
What is Divi?
---
Divi is a premium WordPress theme that provides you with an elegant design regardless of your business niche. It's one of the popular WordPress themes that enable users to build websites of any kind. It's intuitive and lightweight, so your website can load blazing fast without making the visitors wait. Furthermore, when you get Divi, you don't have to purchase any separate website builder.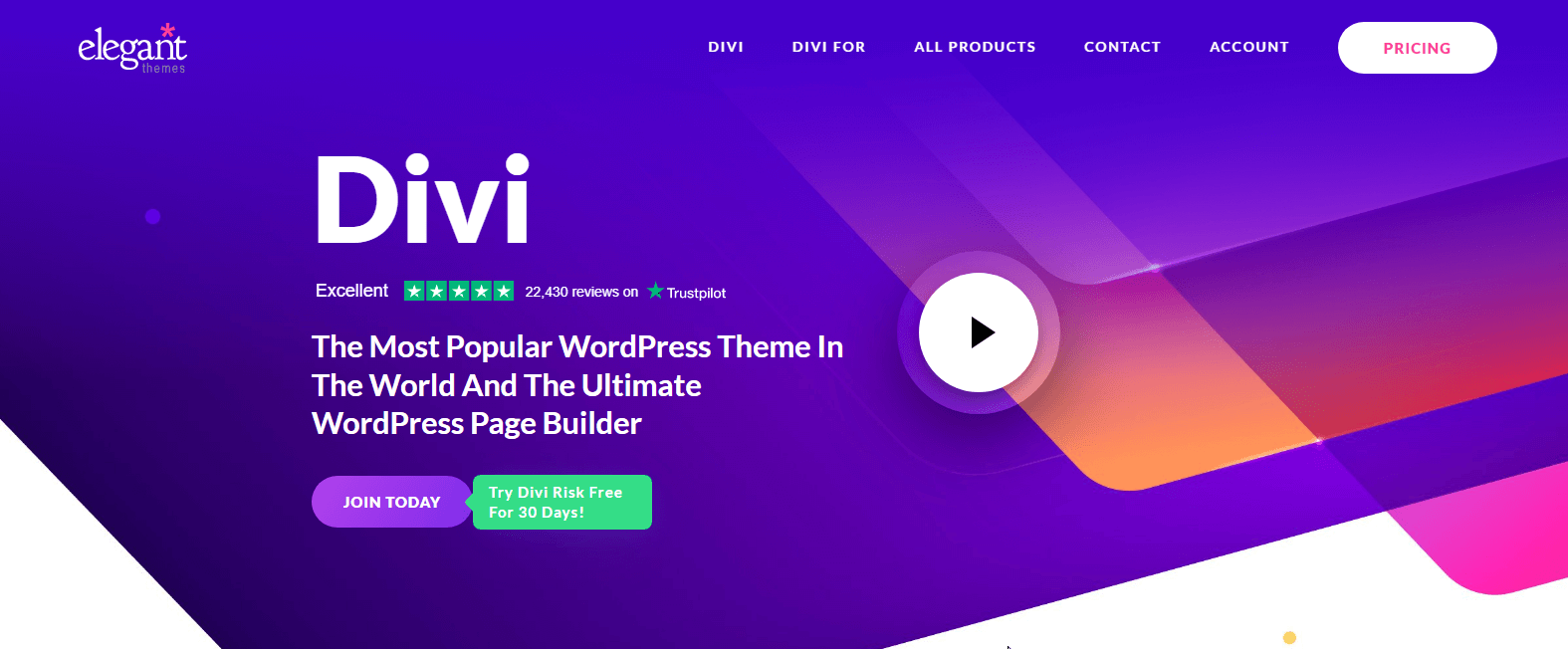 Its Visual Builder makes everything easy and allows you to achieve design possibilities of a high level. In addition, you get pre-built layouts and other tools using which you can make the most out of your online platform. Overall, it's a complete WordPress website package that will help you achieve success online without any extra effort.
10 Reasons Why You Should Use Divi and LearnDash Together
---
The following are a few of the many reasons why you should use LearnDash with Divi. Each reason will make you decide why you should choose either of the products to build your ultimate online teaching platform.
(1) A Combination of a Powerful WordPress Theme and an LMS Plugin
When you use LearnDash with Divi, you choose to use the best of the WordPress world. One is a powerful theme, and another is an awesome LMS plugin for WordPress.
Divi offers the best design possibilities and capabilities, which you can efficiently utilize on the courses or lessons created with LearnDash. At the same time, Divi brings the speed you need to load the site, which would allow it to rank high in the search results.
Furthermore, it's an adaptable theme which gets updated regularly, keeping the latest technology in mind. The same is true with LearnDash, which is easy to interact with and distraction-free for online tutorials. Both LearnDash and Divi provide outstanding functionality you'll enjoy utilizing without issues.
(2) Easy-to-Use Visual Builders
If you can't see what you're building, then what's the fun of building it? However, by using or preferring the LearnDash Divi integration, you choose the future of web development, which is WYSIWYG.
Both Divi and LearnDash allow you to see live changes you make to the design as well as tutorials. The intuitiveness of the drag-and-drop builders makes building the site seamless and more enjoyable. You clearly have an idea of where one element is placed and where another needs to be. Likewise, the LearnDash tutorial builder lets you decide which topic should be placed and inside which lesson or course.
Overall, you have the freedom to move and design the best online tutorial website using LearnDash and Divi.
(3) Hundreds of Websites and Course Elements
What's excellent about Divi is its builder and the enormous website element modules it provides. No matter what type of design you want to develop, there's always a module to help you get started. If you need an image to insert on the site, you get the Image module.

If you like to add content with a button, then there's the Blurb module. Now, when you use LearnDash with Divi, these modules can provide you with ultimate possibilities to make tutorials more engaging and fun to study.
The course elements of LearnDash allow you to enable Focus Mode, Add Challenge Exams, and offer them Badges and Certificates.
(4) Free Pre-made Designs
The pre-built design makes it easy to build a desired website. And by using Divi with LearnDash, you get tons of possibilities. Both Divi and LearnDash offer amazing templates to suit your requirements.
With LearnDash, you can have outstanding course pages. At the same time, Divi lets you build state-of-the-art landing pages, archive pages, and other essential parts such as About, Contact Us, Services and more.
(5) Divi Marketplace for Unlimited Possibilities
What's outstanding about Divi is that it has an impressive marketplace full of quality 3rd party Themes, Plugins, and Layouts. These themes, plugins and layouts provide you with an upper hand in building a better LearnDash platform with Divi.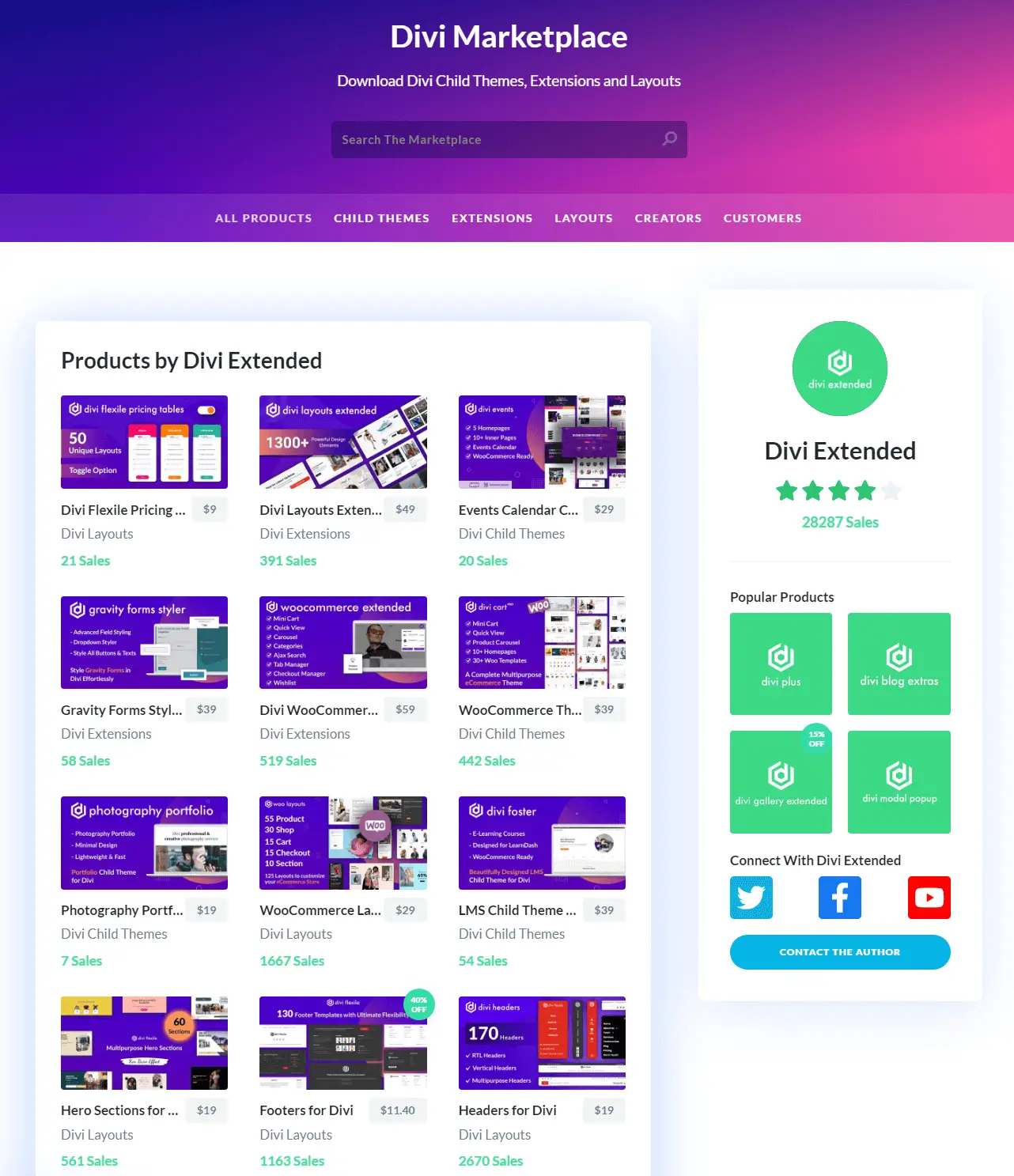 Themes like Flexile, Divi Edu, and Divi Foster open tremendous possibilities for designing a perfect LearnDash-supported website for online teaching. For example, if you choose Divi Foster, you get the LearnDash Divi theme which supports WooCommerce. Furthermore, it includes,
7-course layouts.
Blog and Post templates.
WooCommerce templates.
Lesson templates.
Topic templates.
Quiz and profile templates.
And there's more you get with products available on the Divi marketplace for LearnDash.
(6) Use Custom Code
If you are good with coding, then Divi will let you utilize your skills to the fullest with LearnDash. You can easily apply CSS and HTML through Divi's dedicated custom codes panel without installing any plugins. This ensures you never lose your customization when there's an update. Furthermore, Divi, on its own, minifies the CSS, JS and HTML to boost performance. 
(7) Control Responsiveness
Today more internet users are surfing the web on their mobile devices. By choosing to build a platform only dedicated to desktop users, you're setting yourself up for fewer benefits. The users coming from mobile or tablet won't be able to explore the site. Thus, your website isn't providing the full advantage it should.
However, when you choose LearnDash with Divi, you get the option to control the responsiveness of each and every element on the website. The Divi theme provides you with view toggles that allow you to design the elements uniquely for Desktop, Mobiles and Tablets.
Simply click on the view button, then select the device and design the element according to your requirements.
(8) Fit for Marketing
In addition to creating helpful coaching material and publishing promotional content, what's needed to make a platform seen is marketing. And in marketing, word of mouth is the perfect way to get marketed.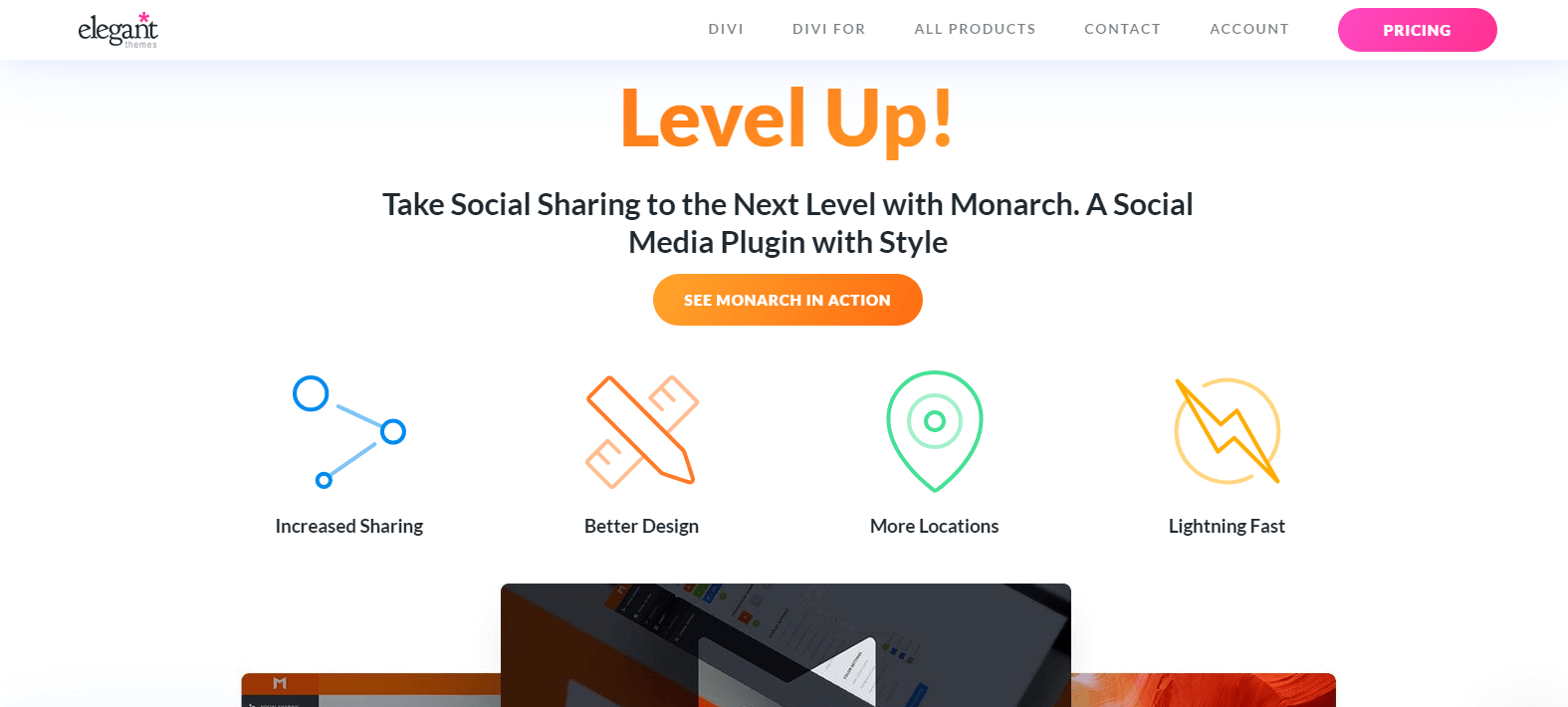 Therefore, to accomplish this, Divi comes with a very amazing tool, i.e. Monarch. A social sharing WordPress plugin that will make blog post readers share your content across multiple social media networks.
Furthermore, using the Bloom plugin, you can display engaging subscribers form that will allow you to build a strong email marketing list.
(9) Supports WooCommerce
WooCommerce is an amazing plugin that can turn a simple WordPress site into a powerful eCommerce store. WooCommerce seamlessly integrates with LearnDash and allows website owners to sell their tutorials and courses with ease.
Now the question is, does Divi work with WooCommerce if you choose it for LearnDash?
Yes, Divi supports WooCommerce, which means you'll have a wonderful LearnDash WooCommerce platform built using Divi. You can customize the product pages, shop, cart, and even the checkout page.
(10) Top-notch Support, Budget Friendly and Much More
Both LearnDash and Divi provide their customers with top-notch support. Whenever you find yourself in trouble using either of the tools, you can always reach out to their customer support without any hesitation. Furthermore, Both Divi and Learndash come with a budget-friendly price; you can get Divi starting from $89/year, which gives you access to,
Divi theme, Extra theme, Bloom and Monarch.
Use them on Multiple websites.
Whereas LearnDash opens its doors for users starting from $199/year, providing all the best features of an LMS plugin for WordPress.
Choose the Best
---
In summary, LearnDash is a plugin that adds LMS capabilities to a WordPress website, but it may require a suitable theme like Divi to fully unleash its potential.
Divi provides a sleek design, speed, and an extensive range of tools that can be integrated with LearnDash to create an engaging and user-friendly online course platform with numerous possibilities.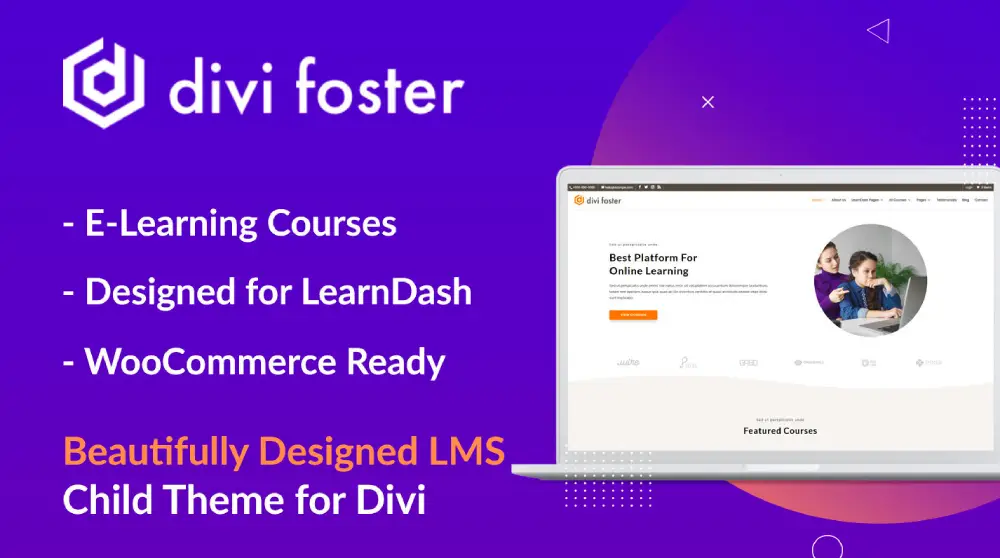 Furthermore, Divi child themes like Foster and Flexile enable you to quickly build your platform without spending much time. These are the perfect Divi LearnDash kits you can have to live a fully functional educational website using WordPress.
Thus, explore them and choose the best for your ambition.