Modules are the life of Divi Builder, and if you want to use it at its full potential, then you should use the best and essential Divi modules available. By default, Divi offers more than 45 modules to build outstanding websites. But you can take that to a new level by incorporating 3rd-party Divi modules.
In this post, we'll look at 30 essential Divi modules and help you achieve great results when you are looking to build beautiful, modern and highly functional websites using Divi theme. And that, too, without following any complex steps or using the code.
But before we discuss the best modules for Divi, let's quickly take a look at what Divi modules are first.
What Are Modules in Divi?
---
If you have used Gutenberg editor, you know that it's driven by blocks that allow you to build different types of web page elements. Likewise, the Divi theme builder functions on modules. These modules allow the user to create different types of web page elements inside the Divi interface.
You simply have to launch the Divi theme builder, then insert a row in the section, and you'll find all the modules available with Divi.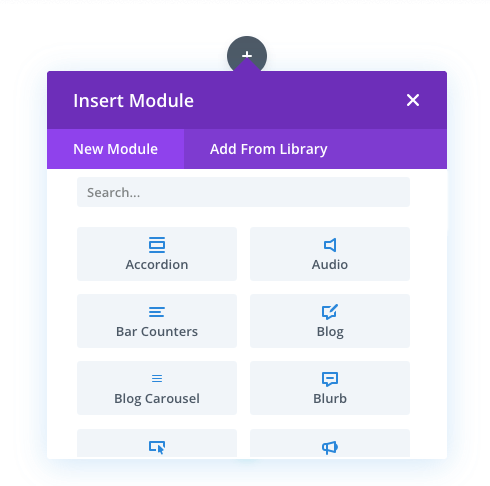 According to your requirements, search for one and use it.
How Many Modules Are There in Divi?
There are a total of 46 modules available with Divi Builder by default. These modules are divided into two segments:
37 modules can be used in the regular section the Divi Builder provides to the user.
The remaining 9 modules can be used in the fullwidth section the Divi Builder has.
Fortunately, the Divi Builder isn't limited to its native modules. You can integrate and use 3rd-party modules as well to maximize its potential. So, with the power of Divi's original framework, you can leverage other impressive possibilities, too.
Below, we are going to look at those Divi modules that make Divi Builder more powerful and functional to build even better websites in WordPress.
What Divi Modules Your Website Should Use (List of Top 30 Divi Modules)
---
The following modules are not in any particular order, and some are part of premium plugins that Divi Extended is not an affiliate of. These modules are solely mentioned here to help you find better tools to use inside the Divi Builder and maximize its potential.
For individuals or agencies, it's essential to showcase how good they are at doing their jobs, and the best way to do so is to use progress bars. Using these bars, one can effectively and creatively showcase one's skill or expertise in a particular field.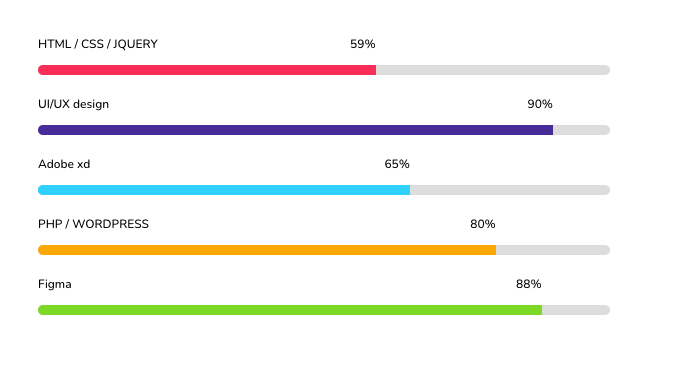 The Progress Bars module of the Divi Torque plugin can help you create engaging progress bars in Divi with different styles using available layouts. You can display skills' names and percentages and even apply different colors to them.
Divi blog or archive pages are nice, but you can improve them even more. If you customize using Divi Theme Builder, then it could take more time. However, a single module can help you save time and showcase blog posts on the blog page in the nicest way possible.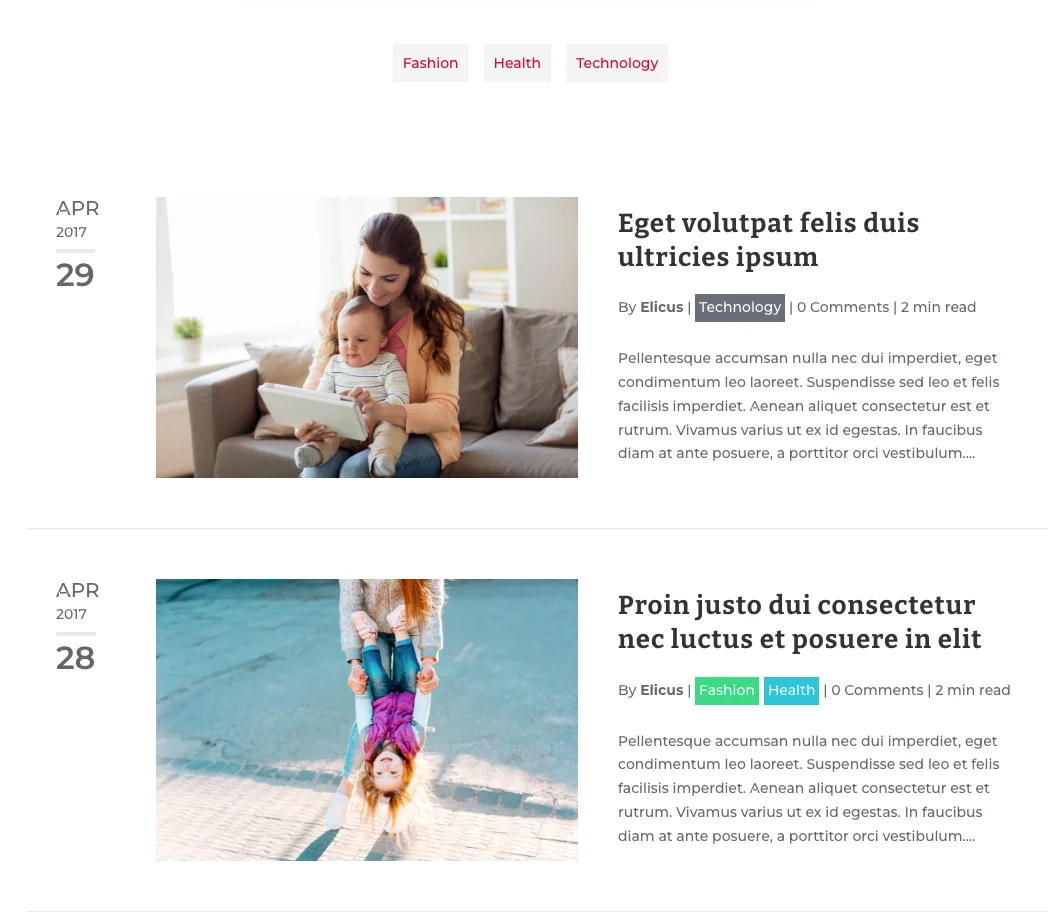 The module of Divi Blog Extras is your answer to building outstanding Divi blog pages in no time. The Divi Blog Extras module, in a single click, will turn your blog pages into an elegant piece of design by offering overlay effects, category filters, customized read more buttons, slide posts, and customized meta elements such as category name, author name, date and more. Overall, this module for the Divi blog emphasizes how each post looks and what users can expect from them.
Improve your Divi WooCommerce store's functionality by adding a mini cart in the menu. For that, all you need is the Divi Mini Cart module of the Divi WooCommerce Extended plugin.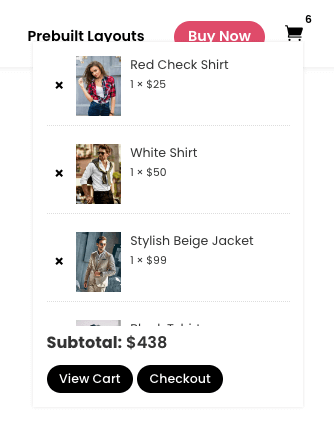 This module lets you display an overview of the cart in the menu without letting users visit the cart page.
Customers can directly view how many products they have added to the cart, which one costs what and even change the quantity. This simply improves the usability of your platform and gives users a sense of ease.
Breadcrumbs can improve your SEO rankings because they help the search engine crawl your website effectively. Therefore, if you're looking to add breadcrumbs in Divi, then using the Breadcrumbs Divi Module by LearnHowWP, you can do that without spending much time.
It provides you with an intuitive module that offers multiple options to add engaging breadcrumbs like the following,

The plugin lets you select any Divi icon as the breadcrumbs separator. You can choose different colors for Links, Text and Icons as well. With this module, it's easy to add breadcrumbs in Divi.
Adding information on the website is useful in multiple ways,
First, it provides users with data to gain knowledge.
Second, to express the website's goals.
And third, to improve SEO and user experience.
If you're using long-form content on your platform, then it's sure that users won't stay there for long. And if something has variations and you add copy after copy, then it will turn the user's mood off. Therefore, in that case, you can use the Vertical Tabs module that allows you to add information in an interactive and concise way. Plus, you get the option to turn the vertical tabs into horizontal ones as well.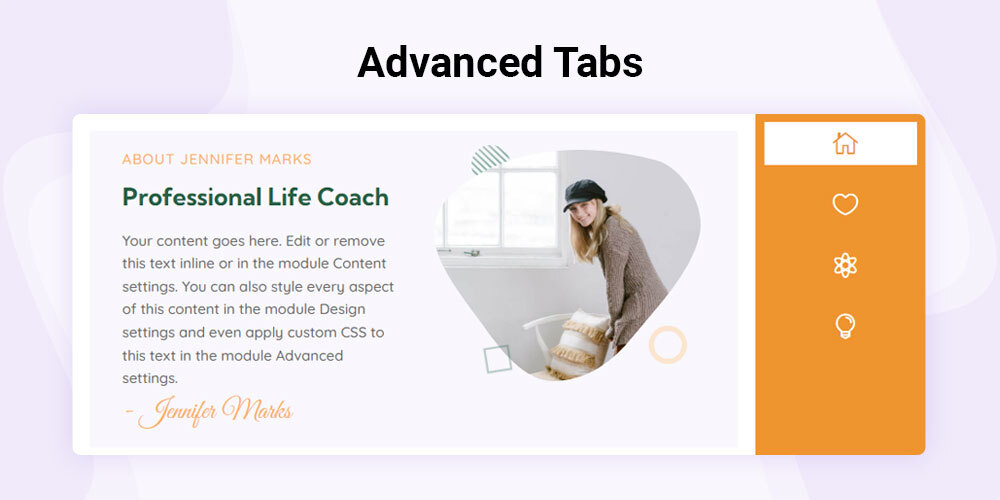 This module is your answer to present information in a highly engaging manner without making the user read long paragraphs.
If you want to add filters on any web page element you have created using Divi Builder, installing the Filter for Divi plugin is the fastest way.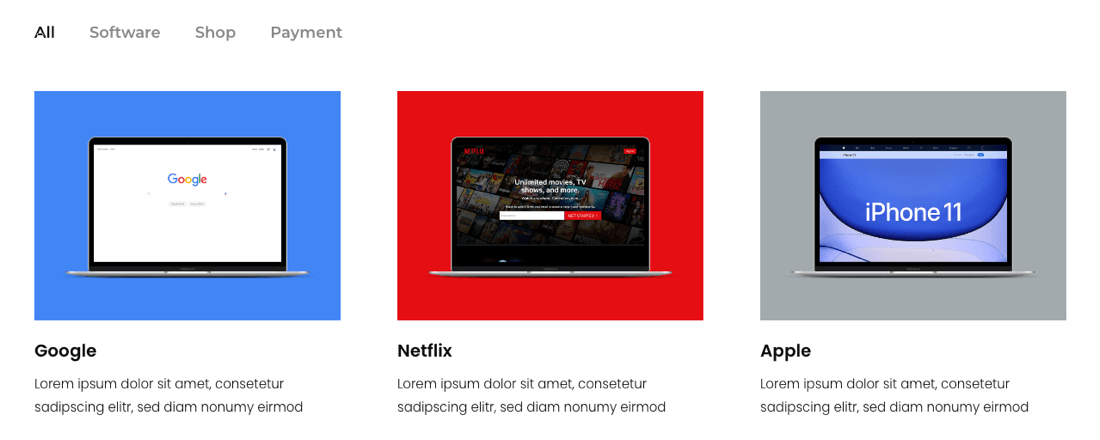 Although it doesn't add a module to the builder, you can easily make things filterable.
To achieve filterability on your website, you need to follow a simple approach, which is adding some basic CSS to the modules and sections you would add on your website, and that's it; the filters will appear on your webpage element.
Another Divi Torque module we have on our list of Divi modules is the Instagram Feed module for Divi.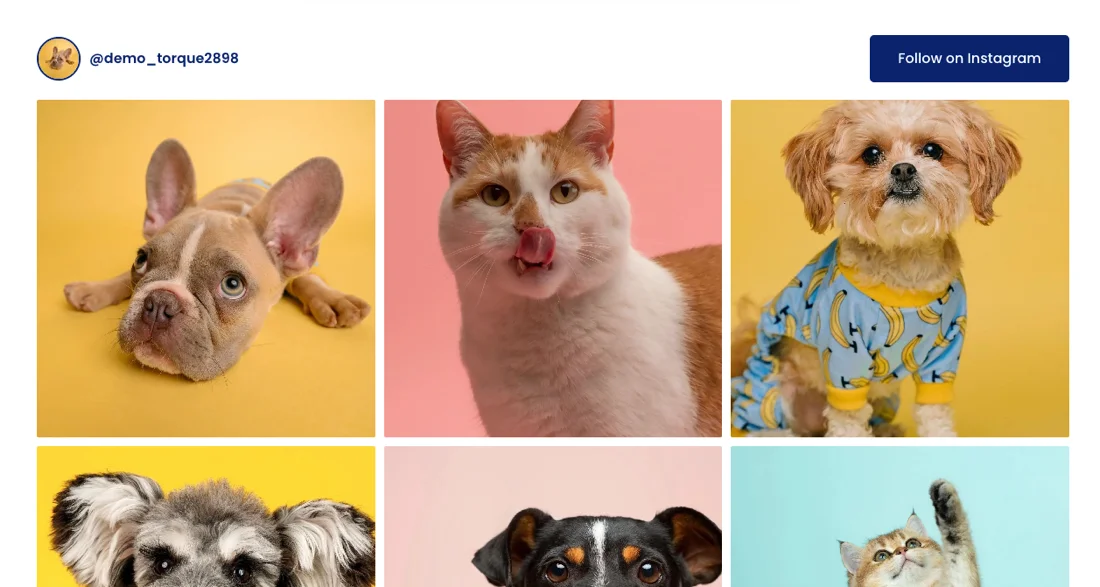 Unlike Progress Bars, it's a premium module you can get by purchasing the Divi Torque Pro plugin. Using this module of Divi Torque, you can display Instagram Posts on your Divi website, and for that, you don't have to follow complex steps.
Display post caption on hover, an Instagram icon for redirecting, load more button and follow on Instagram button, too.
If you have worked with some of the companies or clients, then by showcasing their logos, you can build trust and get more work.

If you want to display the logos of your clients' organizations, then you can do that easily by using the Divi Logo Slider module of Divi Plus. This module will allow you to put the logos on the slider, plus enable you to customize it further by displaying a slider arrow; enabling a sliding loop; adjusting logo size and more to make the logo slider highly interactive and suitable for your website.
Another free Divi plugin we have on this list that doesn't offer any module is Social Divi. This plugin solves Divi's lack of social media icons for its users.
By installing this plugin, you'll add functionality to your Divi Theme Options, where you can enable other social icons you want to display on your website. It's a simple yet essential plugin for someone who doesn't want to add more social icons to Divi by using any code.
Want to showcase alerts or notifications on your Divi website creatively? Then, this is the module you need.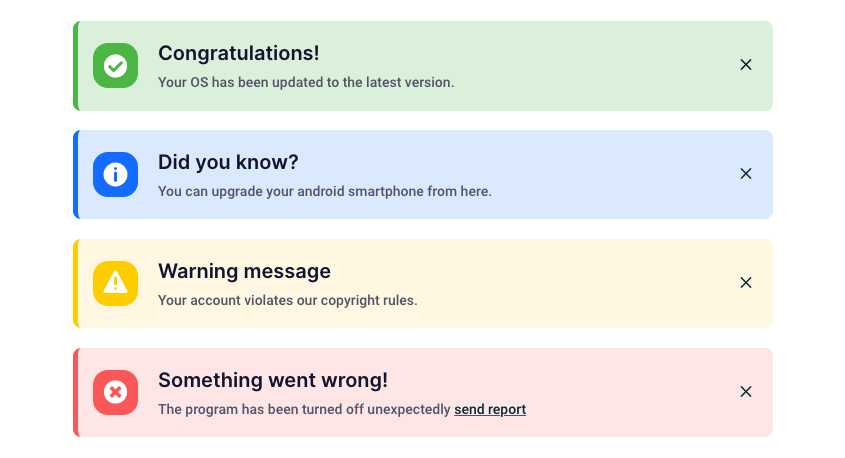 The Divi Torque Alert module lets you create different engaging alert elements that can be triggered according to your requirements. This functionality on your website will improve accessibility as well as inform users in the right manner at the right time. Add alerts with title, detail, icon, close icon and different color customization for background and icon.
Looking to display popups on your Divi website without interfering with the user's view? Use the Divi Module Popup module of Divi Plus to make every popup count by being non-intrusive.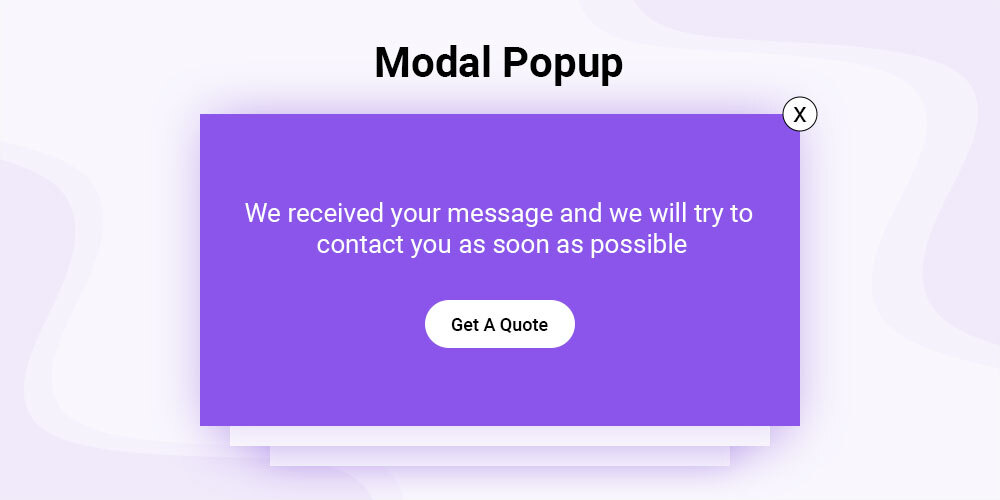 Add popups that can have different types of content, for example, video, image, text or even custom layouts from the Divi library.
Also, using this Divi module, you can trigger the popup through different trigger types, allowing you to make the popup highly functional and requirement-fulfilling. The trigger types this module includes are,
Button
Icon
Image
Text
CSS ID
And On-page.
These trigger types and other customization options make Divi Modal Popup the competent popup module you need for Divi.
Are you using Contact Form 7 on your Divi website and want to customize it better? Then, install the Contact Form 7 Module by Divi People to improve your CF7 forms the way you want.
It's one of the best free Divi modules that allow you to lift your website's user interaction when it comes to adding Contact Form 7.
This module lets you simplify how you add contact forms in Divi using CF7. The module will no longer require using Shortcodes; simply use the drag-and-drop functionality to bring your form to the builder and then apply the customizations with ease.
A simple grid-based shop page with lots of products takes more space and offers little to no interactivity that can turn off customers' moods. A platform without interactivity performs poorly, and for an eCommerce store, it's essential to provide a great user experience to generate significant revenue.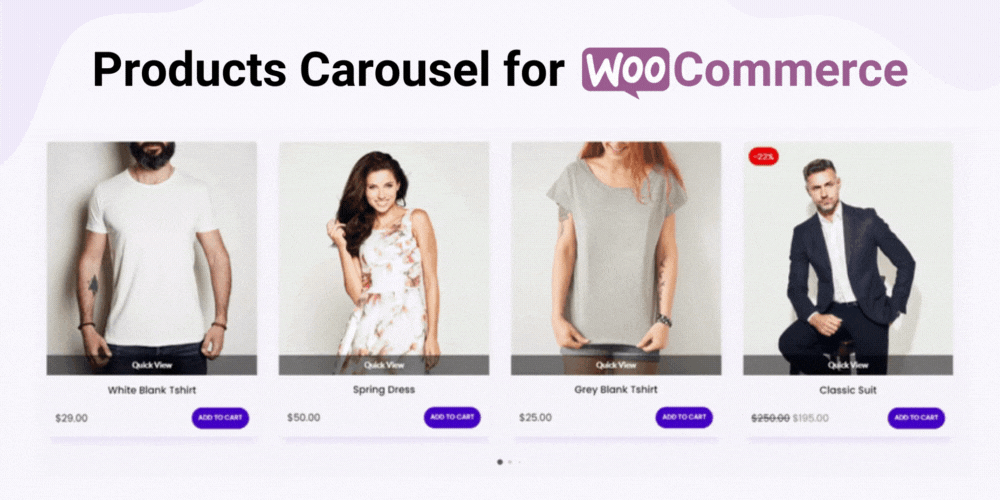 So, if you want to boost the interactivity of your Divi WooCommerce store plus engage users on a profound level, you can use the product slider module of Divi Plus. It enables you to display products on a rotating slider that offers the capability to
Enable product quick view.
Change slider arrow icons.
Use slider pagination.
Apply different slider animations.
And there are other customization options to make your product slider highly user-friendly and attractive.
Adding galleries in Divi is super simple and easy. Just create galleries in the WordPress media library, and using the image gallery module, you can add them to your website. Or you can use custom images for the gallery as well.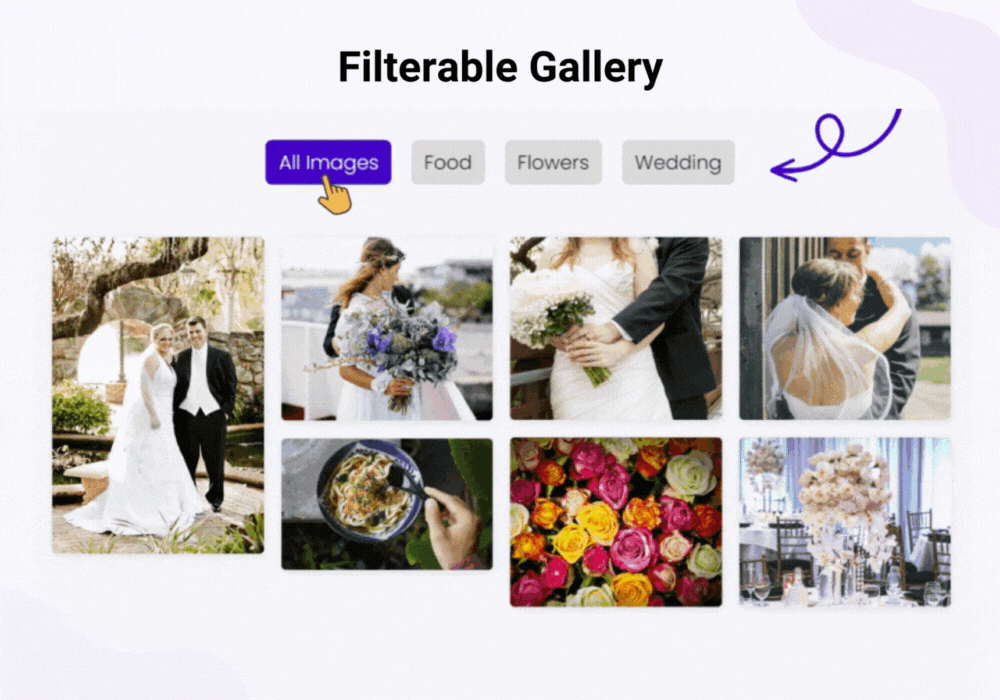 Take your Divi gallery experience to a new level by using the gallery module of the Divi Gallery Extended plugin:
Masonry Gallery module.
Dynamic Masonry Gallery module.
One module will allow you to display gallery images in the masonry layout. So, the latter lets you add a filter to it. You can categorise your images and display them with a filter so users can easily explore the images they want. In addition, you can apply an overlay effect, lightbox, pagination, linking and much more to make the Divi gallery highly impressive and worth exploring.
Users need quick results when they search, and using an Ajax Search module, it is highly possible to do that. The Divi Plus Ajax Live Search module lets you add a live search bar that provides users with search results in real-time when they write their query.

You can improve its working and look and feel by
Showcasing title, excerpt and featured image.
Enabling it for WooCommerce.
Running search queries within titles, content and excerpts for posts, pages, projects and more.
Customizing search background and text.
CTAs are more than essential; therefore, it's necessary for you to take special care of them. Using the Advanced Button module, you add power to your Divi Builder to enhance your CTAs for different requirements. This module lets you,

Add dual inline buttons.
Add conversion text below the button title.
Apply over 15 gradients and image fill effects on hover.
Use different icons, icon positions and more.
Overall, the Advanced Button module is what you need to optimize Divi Buttons on your website.
If you're selling services or products, it's essential you have a pricing section on your website. And to help you do that effectively, the Pricing Module is the perfect module you need. By using this module, it's possible to display pricing lists in different layouts – two price list layouts are available.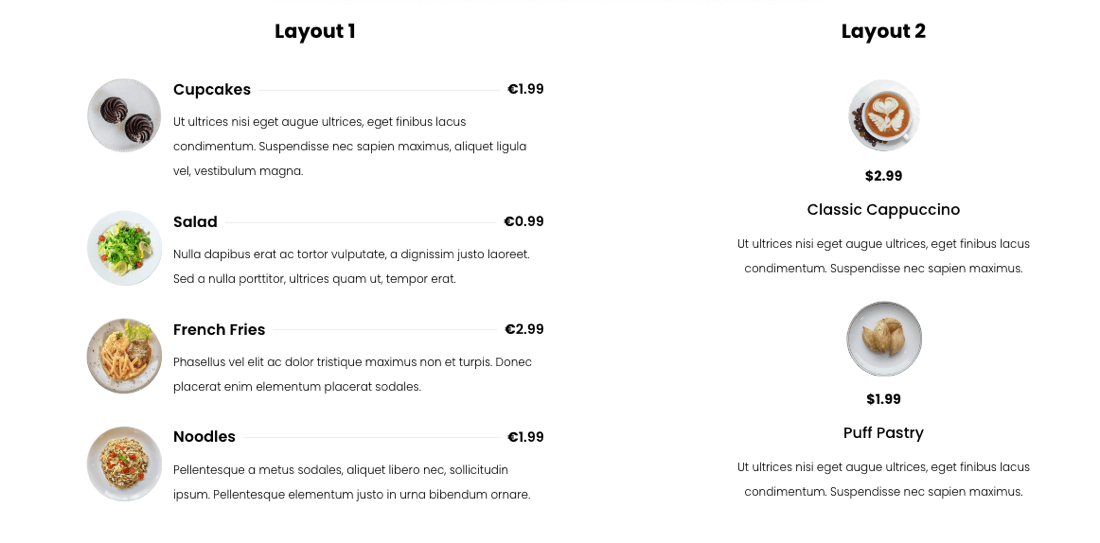 Furthermore, you can,
Showcase ingredients if you're creating a price list for a restaurant.
Showcase thumbnails.
List prices in different currency symbols.
Use the title of the product.
Apply background customizations with images.
It's a simple-to-use Divi module that allows you to leverage the essential segment of the business.
Gravity Forms is the ultimate plugin to add highly functional contact forms to a WordPress website. If you're using that on your Divi website, then you should use the Divi Plus Gravity Forms Styler module.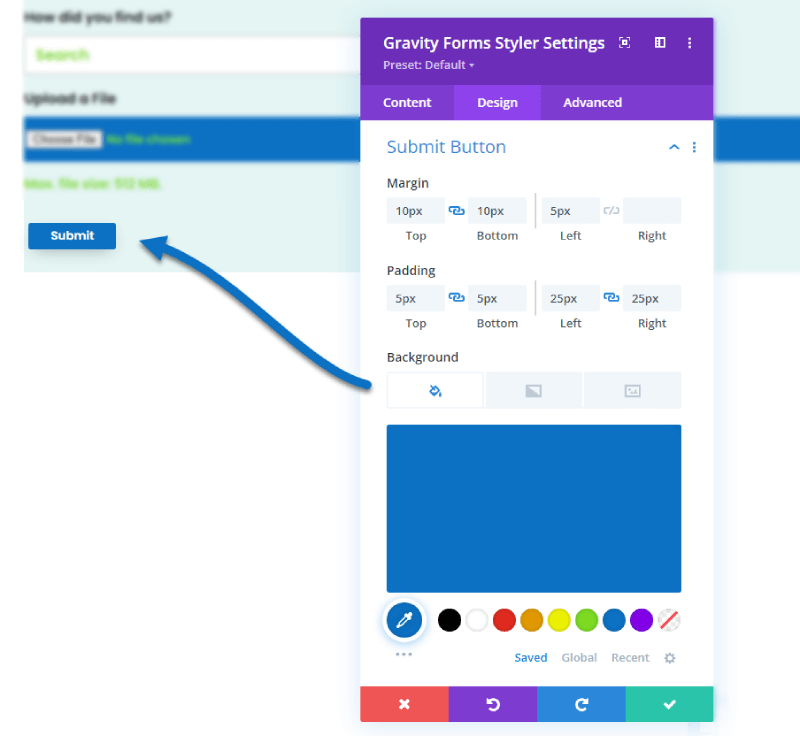 This module is your answer to maximize the potential of your Gravity Forms in Divi by providing you with amazing options to,
Add Gravity Forms without shortcode.
Display title and description.
Enable Ajax.
Customize form background.
Utilize almost 15 additional settings to customize the form's alignment, form title and description, input fields, radio buttons, check boxes, text area and upload fields, submit button, etc.
To sum up, it's the only module you need to level your Divi Gravity Forms in no time and without using any code.
Client logos build trust, yet the #1 trust builder is the words from your current and previous customers. So, if you want to display your customers' reviews on your website in the most engaging way, use the Divi Testimonial Grid module.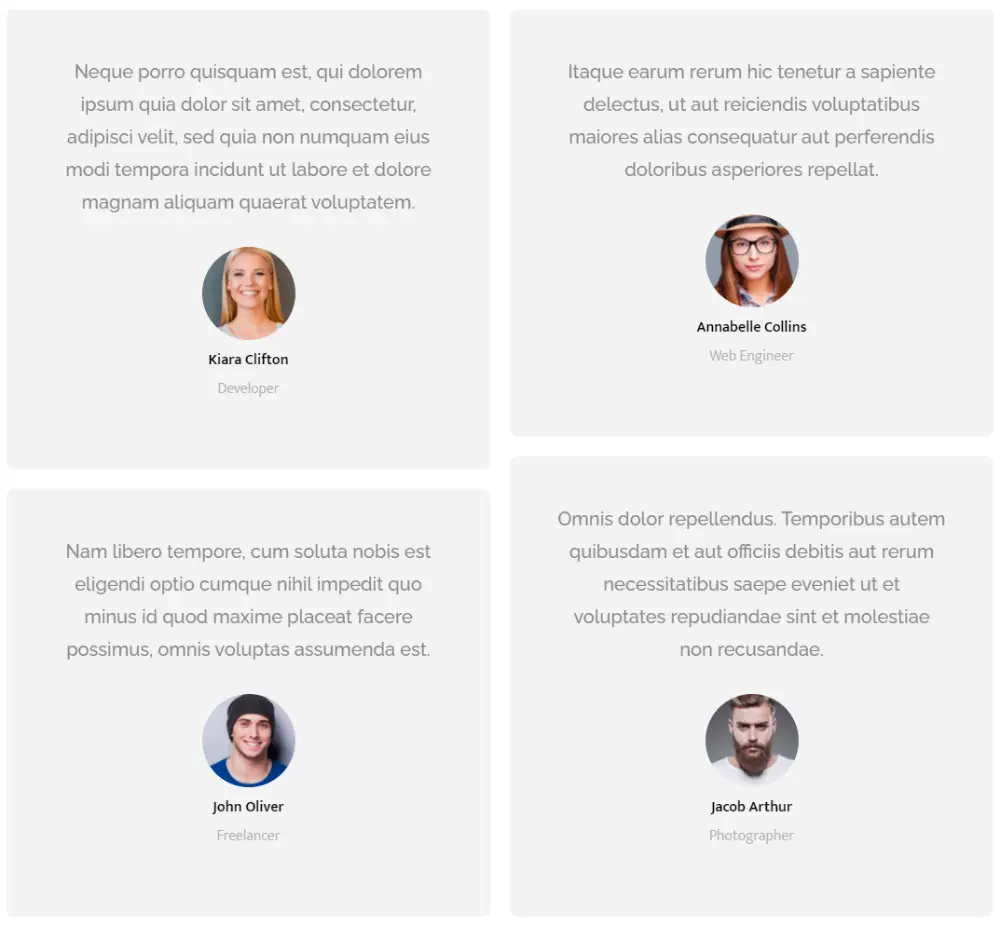 This module lets you add your client reviews in a grid format with different layouts and options. You can apply the masonry format, enable review information, show gravatar images that this module automatically syncs using the email, and there are other options that make showcasing client testimonials worth thousands of words.
When you use this module, you also optimize your reviews for the rich snippet because the module follows the star-rating schema guidelines.
After Instagram, what's famous among people as a social media platform is what starts with F.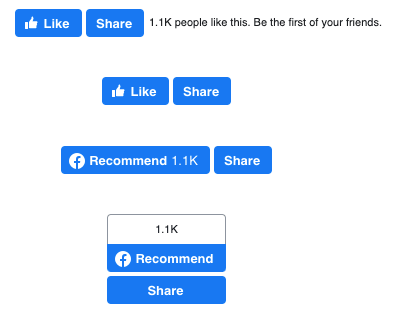 Yes, Facebook, and if you want to leverage this platform's functionality on your Divi website, then use the Facebook social media button modules that are,
Comments module.
Like module.
Share module.
Feeds module.
Embedded Video module.
Embedded Post module.
By using these modules, you'll be able to increase your reach on Facebook as well as gain more followers, and once the followers increase, it will be easier to gain revenue.
Twitter (now X) is another powerful social media platform you don't want to miss. Hence, the Twitter modules of Divi Plus are your answer.
There are four Twitter modules,
Embedded Tweet module.
Follow button module.
Share module.
Twitter Timeline module.
By using these modules, you'll add Twitter social media buttons to your Divi website and leverage the power of this platform to improve your website's revenue, brand recognition and more.
The Bottom Line
---
So, these are the Divi essential modules one can utitlize on their website to enhance the look, functionality and performance. Each module is highly easy-to-use and offers solutions that most likely satisfy one's needs. With pro Divi modules, you get extra benefits that enable you to transform your website effectively without spending much time.
If you're looking to use 3rd-party modules on your Divi website, try not to miss the modules this article has mentioned.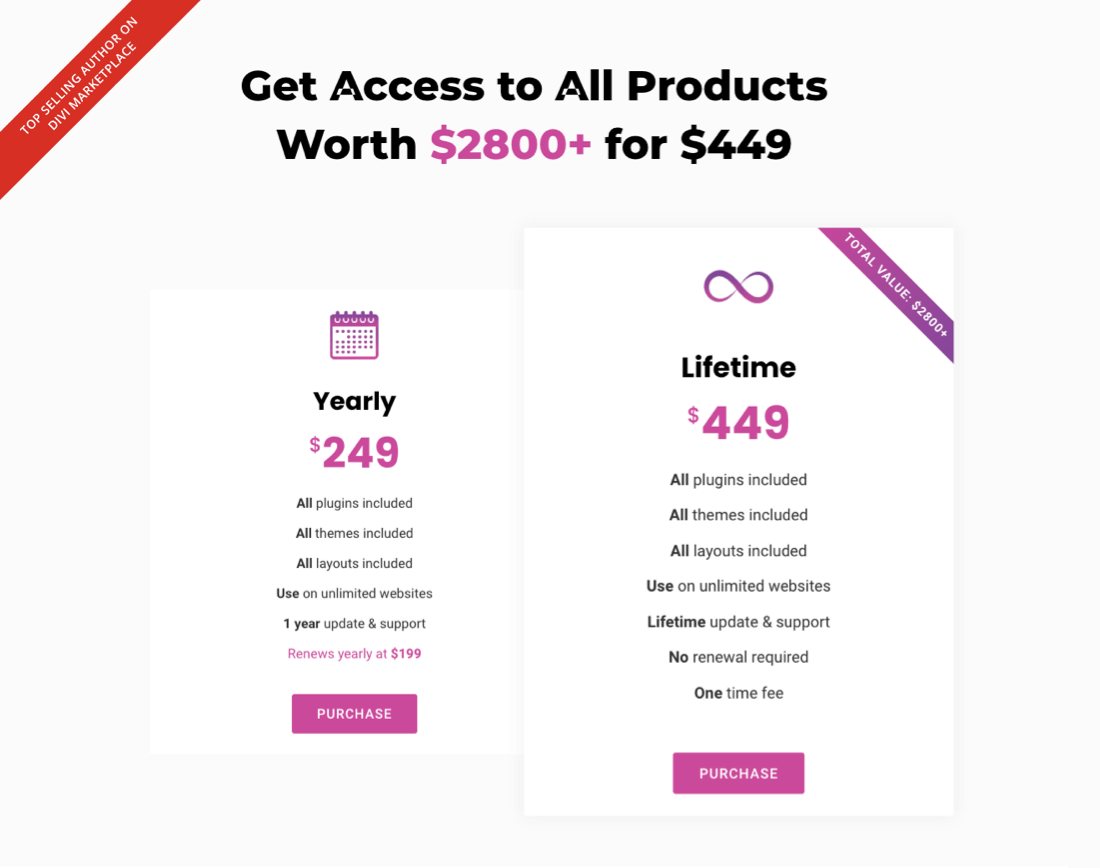 If you're interested in using premium modules, then try our Divi Plus or Divi Extended membership to make the most. And because the festive season is about to start, you can make extra by saving a lot.