If you sell products or services on your Divi theme website, then it's better to display them with their pricing. And with the new Divi Plus Price List module, you can showcase and list them more promisingly. Whether you sell beauty products or offer students online courses, with this Divi price list module, you can add any product or service with any type of pricing.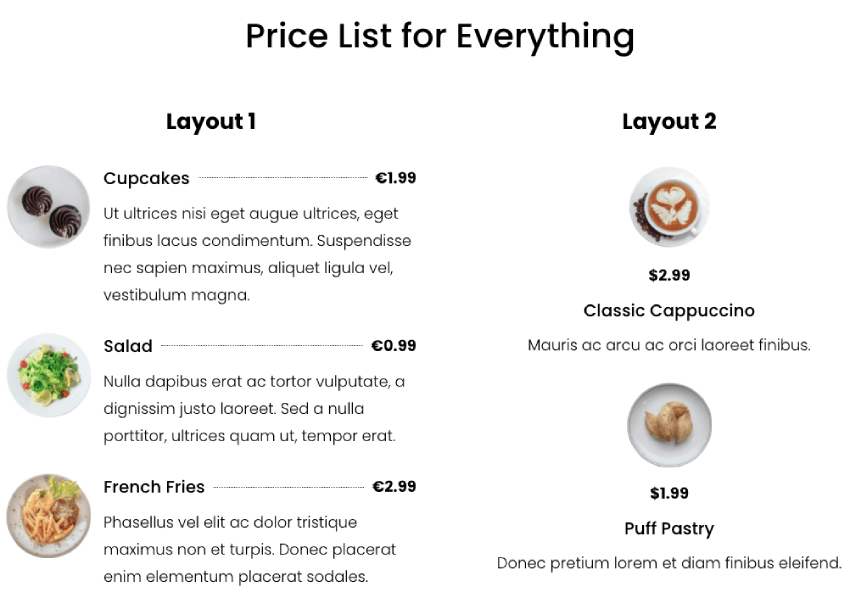 Multiple Price List Layouts
The Divi Plus Price List module includes multiple pricing layouts that would allow you to bring variation in your product's or service's pricing every time you'll add them. Using available layouts, you can create price lists showcasing price & other information in Vertical and Horizontal style.
Easy To Use Controls & More
What makes a Divi module great? It is its user controls and features, and that's what Divi Plus Price List module got. It has easy-to-use control options, which make creating and display price list super easy and fun. You can align the list wherever you want on the page. Can customize all price-lists from a single control and many exciting features to make your price list look out-of-the-box.