If we can't tell about people how long someone can remain healthy, then how could we be so sure about systems. The same is true with the Divi theme, but we can overcome some technical issues without any external help by trying Divi troubleshoot.
But for some users troubleshooting Divi is like climbing Everest. However, the harder it looks from the surface, the easier it is underneath — just like a coconut. And in this Divi troubleshoot guide, we're going to break down every step you could use to fix your Divi issue.
Moreover, you can use these instructions to troubleshoot issues you're facing with Divi Extended products. So, if your Divi builder isn't responding, the Divi theme customizer is not working, and with every new issue, you're saying, "How do I fix Divi?" Then by the end of this post, you'll find your answer and be able to troubleshoot the Divi theme.
Let's get started without any delay!
Note: Take Complete Backup Before Divi Troubleshooting
Divi troubleshooting can help to overcome Divi errors and issues. However, sometimes if something goes wrong, you could lose some important data or even your website. Therefore, it's always the right approach to take a complete backup of your site — whether Divi or any other WordPress theme you're using. Want to know how to take a complete backup of your Divi site? Try Elegant Themes Divi Backup Guide.
(1) Clear You Cache
---
By clearing cache it doesn't mean you simply go and trash your browser's or website's cache every time you face some issue. Because there are some things you might want to try before doing that, you should go and clear the cache if that doesn't work out. But first, try these in the sequence,
(a) Try Incognito / Private Window Before Caching
Most WordPress or Divi publishers would suggest clearing browser cache first if some issue occurs, but what if that issue isn't related to the browser. Therefore, always try another browser or private window. This will narrow down the problem, and you'd find what is causing the issue. If things are working right in the private or incognito mode, then you should jump to the 5th point, which is Clear Browser Cache, otherwise move to the next step Clear Static CSS File Generation.
Because if the issue isn't related to a browser and you clear its cache every time you face an issue, then you'll probably lose many important website's cookies and history as well. You've to log in again to several websites and repeat different processes.
(b) Clear Static CSS File Generation
Due to many different reasons, Divi multiple times serve the same old same old version of the pages or sections you've made. The very obvious reason for Divi doing that is its Static CSS File Generation that serves static files that can be cached by the browser. When it doesn't happen, you might see some problems but using the Clear Static CSS File Generation; you force Divi to remove any blockage that is happening and allowing the browser to cache data and serve them when requested.
How can you clear Static CSS File Generation in Divi?
Follow the below steps,
On your WordPress Dashboard, go to Divi → Theme Options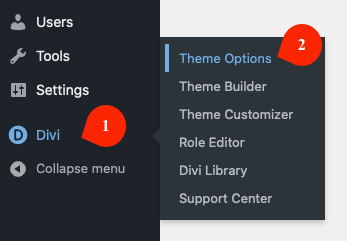 Then, go to Builder → Advanced → Static CSS File Generation → Clear.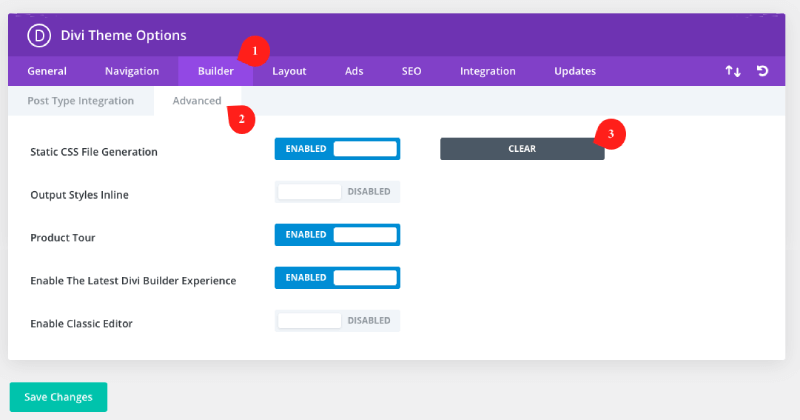 If your Divi issue is related to Static CSS File Generation, then clearing it will solve it. Otherwise, you've to try another Divi troubleshooting trick.
(c) Clear Cache From Caching Plugin
Even though Elegant Themes has made this clear that Static File Generation won't create any problems if you're using any other caching plugins; but your Divi site can show issue because of those caching plugins. So, if clearing Static CSS File Generation isn't doing any good and your Divi visual builder still not loading, then you can try clearing the cache of the caching plugins.
If you're using WP Rocket, clear cache by clicking WP Rocket → Clear Cache (at the top menu in WordPress Dashboard.)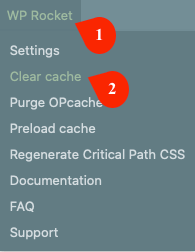 If you're using LiteSpeed Cache, then go to the LiteSpeed Cache's Bolt Symbol in the top menu → click Purge All.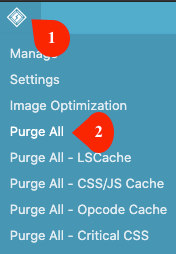 Clearing cache of your Caching plugin will might solve the issue your Divi website is facing.
(d) Clear CDN Cache
By default, the CDN you're using to speed up your site across the globe clears its cache from time to time manner. However, due to some technical, it might not be doing its work properly. Therefore, you have to clear its cache manually, so it doesn't serve an old copy of your website.
Recommendations- If you're using some less expensive CDN service and regularly facing issues on your site, then it's suggested that you should switch your site to one of the following CDN service providers,
(e) Clear Browser Cache
If clearing Static CSS File Generation isn't working, purging cache of Caching plugin doesn't show any sign of recovery, and private window is still showing issues in Divi or Divi Extended products, then it's a sure sign that your browser is might having downtime and keep serving the old files. So, to overcome this issue, you can clear its cache along with cookies and history. The following steps will help you clear the cache of different browsers,
Clear Google Chrome's Cache to Troubleshoot Divi Issue
Go to the dots in the top right corner, then click Settings,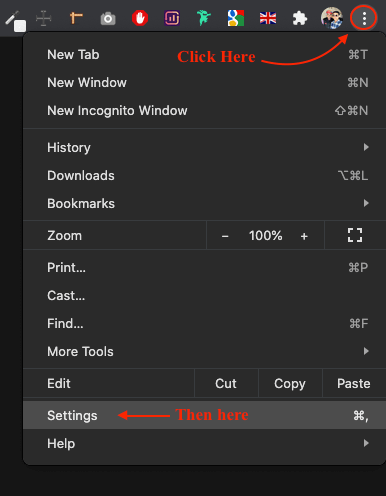 Then go to Privacy and Security → Clear browsing data,

First, select the time range, then choose Cookies and other site data with Cached Images and files.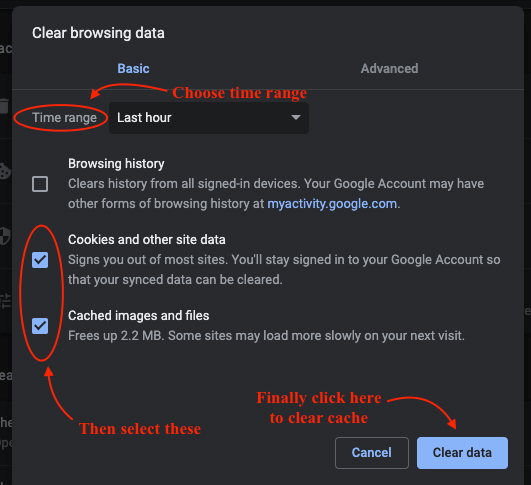 And click, Clear Data.
Clear Cache of Mozilla Firefox for Divi Troubleshoot
Go to the top right corner, click the three horizontal lines → Preferences.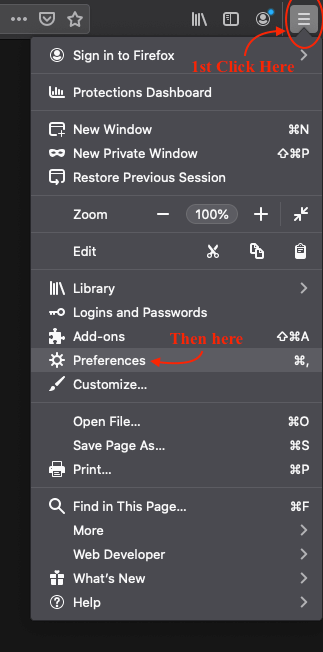 Go to Privacy & Security, then scroll down to Cookies and Site Data, click Clear Data,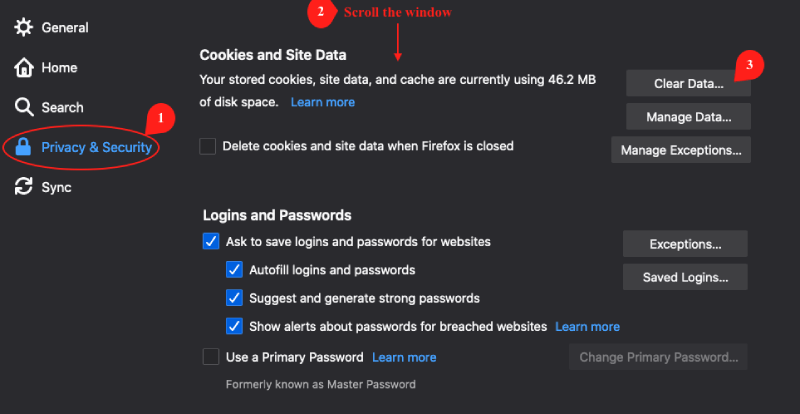 A popup will appear with caching options, here select all the options and then click Clear.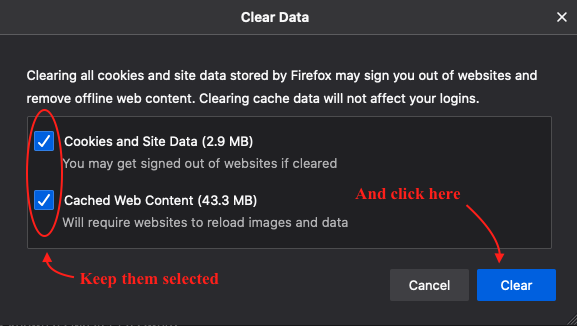 Clear Cache in Safari Browser
Go and click the Safari drop-down menu at the top Apple menu bar and then select Preferences.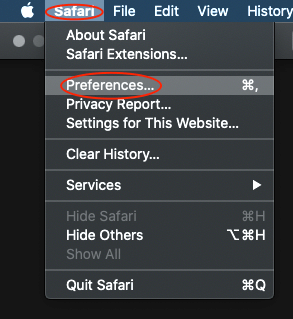 Then, in the Safari Preferences, click the Advanced tab, and tick the checkbox next to the Show Develop menu in menu bar.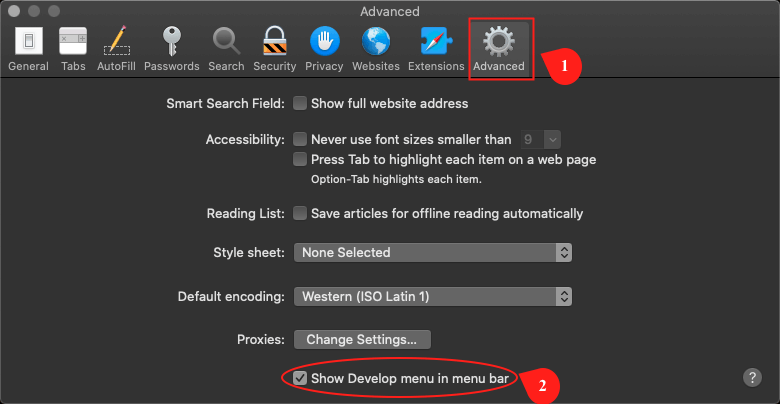 Now go to the top menu bar when using Safari, select the Develop menu, and click Empty Cache.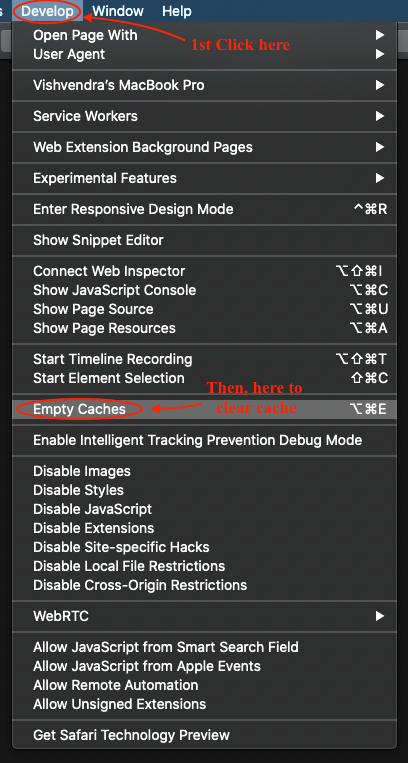 (2) Activate or Deactivate Plugins ( Enable Safe Mode )
---
Have you lately installed a new plugin? If yes, then it might be the cause of the Divi issue you're facing. But it doesn't mean that only new plugins can cause problems to your Divi website; old ones could also be the reason. Therefore, to be sure of the plugins that are bringing bad errors to your site, you can try Divi Safe Mode.
To do that, go to Divi -> Support Center and enable the Safe Mode.

This will disable all the plugins, custom code, and child theme for the current user session, not disturbing your users' session currently exploring the website. After activating the Safe Mode to troubleshoot Divi, you have to manually activate and deactivate plugins or any other custom code to see what is causing the conflict.
(3) Deactivate & Activate Divi
---
This is not an all-time go solution but sometimes deactivating Divi helps to troubleshoot some errors. When you deactivate Divi, make sure you've got an alternative theme that would take Divi's place and won't affect your website users' session. When some options don't take effect, deactivating and activating Divi again forces its way to have them working because it starts all the process from the base. So, nothing remains untouched, and your changes start to appear.
(4) Configure Cache Plugins Right
---
Caching plugins like Hummingbird and Autoptimize provide you with many features to make your Divi site load faster. Some users who are too eager to score 100/100 on PageSpeed Insights try everything that those plugins provide:- minifying CSS, Js, and Inline CSS and everything. While trying to make the website faster, they broke it; therefore, you should configure them correctly if you're using those advanced caching plugins.
Here's the guide that can help you configure Hummingbird and Autoptimize right.
(5) WordPress & Divi System Health Check
---
WordPress and Divi, from time to time, run processes to check the system if everything's working fine — PHP, plugins, and security. Upon system check, they aware of the user if some malfunction has occurred. If you didn't follow through with them lately, it's essential that you should because perhaps the Divi error you're facing is because of those.
To check WordPress System Health Notifications, on your WordPress Dashboard go to Tools → Site Health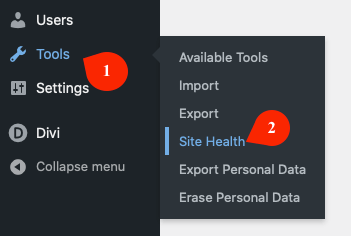 It will show a window with all the site health issue you can work on. If you find something serious enough to take action, then you should.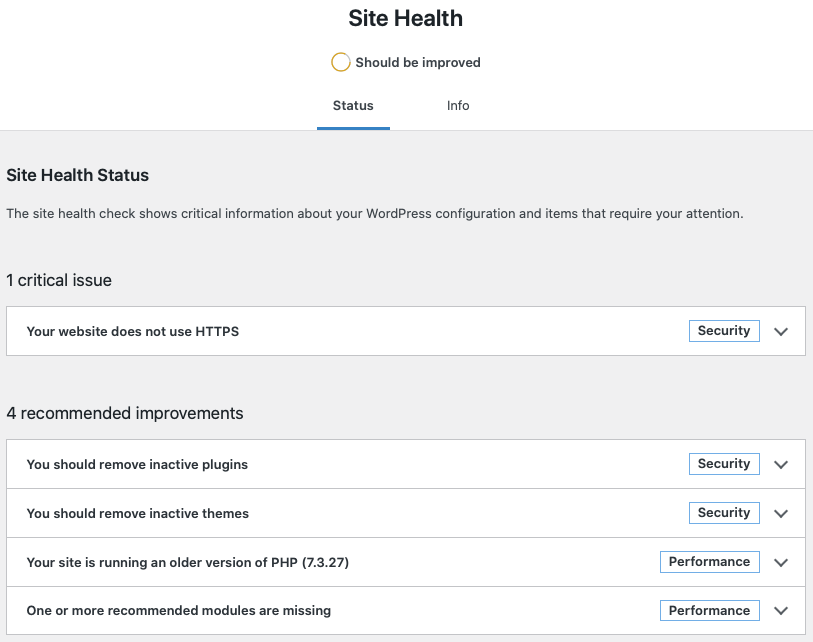 To check Divi System Health Notifications, go to Divi → Support Center → System Status → Show Full Report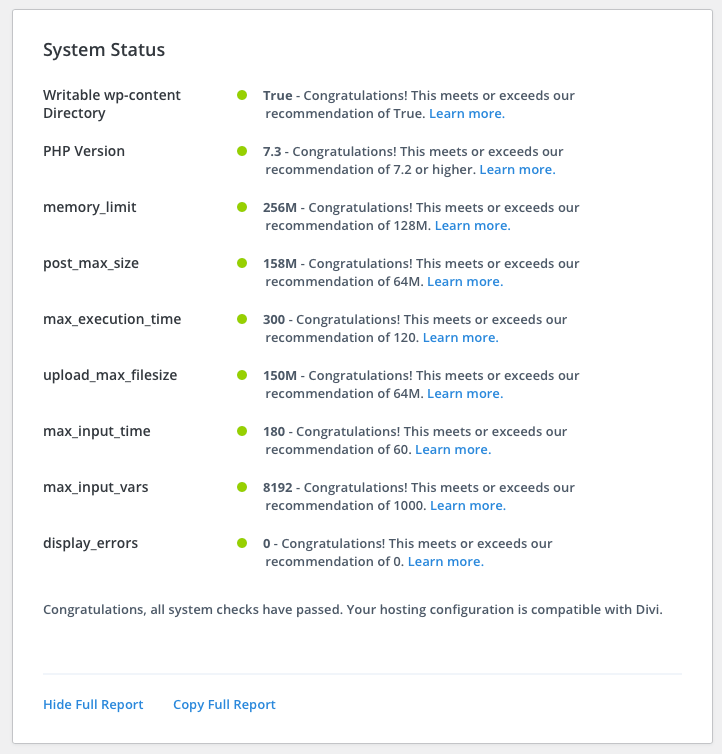 As per the suggestion, make appropriate changes to your site and its system. (At your hosting end.)
(6) Update Divi
---
The best practice to update Divi is to go for an improved version of the current release, i.e., if the latest major update is 5.0, you should wait for a minor update, for example, 5.0.1 or 5.1. However, as soon as Divi releases an update, 3rd party developers such as Divi Extended start improving their products per the latest update. Now, if you're waiting for an improved version of the Divi and updated the 3rd party developers' plugins then, you may face issues.
So, if you've updated the 3rd party plugins, you should update Divi. Or if you're waiting for Divi's improved version, then you should reinstall your 3rd party developers' plugins' old version.
(7) Update WordPress
---
The case of WordPress update is the same as Divi. As soon as it releases a big (major) update, 3rd party developers start to improve their products in accordance with the latest WordPress version. Similarly, Divi does the same; however, if you're waiting for the minor update release of WordPress and updated the Divi, then you might face issues using it.
So, to deal with your Divi errors, you should update WordPress as well.
(8) Rollback Divi to the Previous Version
---
If you've updated to the latest version of Divi, then it could be the reason your website is seeing some issue. To say, every time Elegant Themes releases a new version of Divi, they send out the best version, and without any doubt, they do it. But, the system sees bugs, and they can trouble the site as well. That's why technology keeps evolving and improving.
However, if the new version is the issue, you can switch back to the older version until Divi releases an improvement to the current release.
To go back to the previous version, go to Divi → Theme Options → Updates → Version Rollback → click ROLLBACK TO THE PREVIOUS VERSION.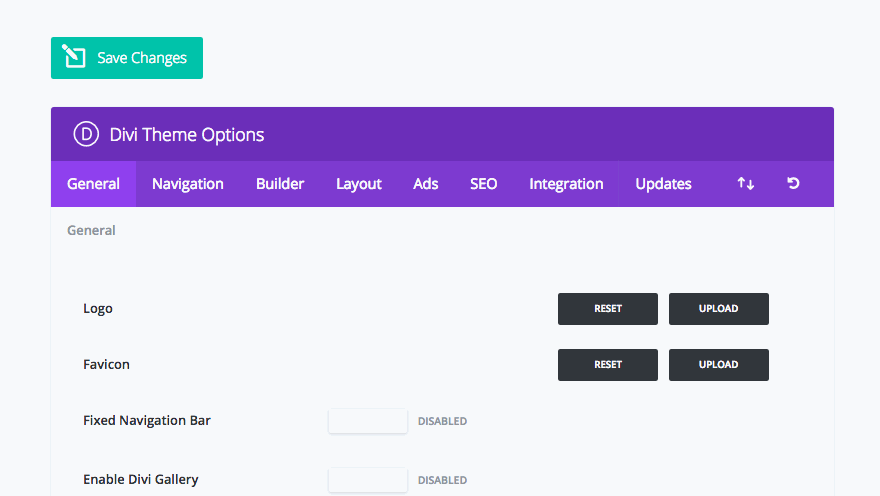 (9) Reinstall Divi
---
Tried everything, and nothing worked yet? Then it's the last option on your own to successfully run Divi Troubleshoot. To run a clean reinstall of Divi, you have to deactivate it then delete it from the Themes option in the Appearance menu. Then, go to Elegant Themes, download a fresh copy of your Divi theme, and install it again.
By doing so, you'll trash every bad file that has corrupted the working files of Divi. This could have happened when you extracted the file and installed them on the site or done some designing work. If you're wondering that after deleting Divi, you'll lose some of the useful data, then worry not because you won't.
Moreover, from backup, you've already taken the data into safe custody that you can use again. Or before reinstalling Divi, it's essential that you save your templates, sections, Divi library files, or any other designing work. To know more about how re-install Divi, you can follow Elegant Themes' Re-install Guide on Divi.
(10) Get Divi Help at Facebook Groups
---
Help comes when you know where to ask for it. There are lots of Divi expert users sharing their knowledge that you could use to troubleshoot Divi. And the one is different Divi groups available on Facebook. Each day many Divi users share their knowledge and help each other build a better website using the Divi theme.
The one you can always try to troubleshoot Divi is the official Facebook group of Elegant Themes. If you're having issues with our products, you could also reach for help at our Divi Extended Facebook group.
There are other Facebook group you can also try and ask for help, such as,
The Divi Teacher by Pee-Aye Creative.
Divi Lovers by Ania Romańska,
And Divi Theme Users by Divi Cake.
(11) Try Divi Customer Support
---
Tried everything and still unable to find the solution, then it's time you look for Divi Customer Support. If you think the issue you're having with your Divi theme is solely related to Divi, then go and ask for support from Elegant Themes. If you're having issues with Divi Extended products, reach directly to us. We'd be more than happy to assist you.
Does this Divi troubleshooting guide was helpful, and you'are able to sort out your Divi issue? Let us know in the comments.