In this post, we'll look at the template for WooCommerce that can modify your Divi shop most astonishingly. Honestly speaking, there are 25 new templates for Divi Woo shop in the WooCommerce Layouts for Divi pack. From product page to checkout page, this package covers you from every angle. Previous updates released different layouts, which you might want to look at if you haven't already,
With this new update for WooCommerce Divi templates, we have now a total of 125 layouts, which open more possibilities to design a Divi shop uniquely. Without any delay, let's get to our latest templates update.
New 10 Divi WooCommerce Product Page Templates
---
For an online store, the product page's life of the platform. And having engaging product pages add more joy to life. That's why the WooCommerce Layouts for Divi pack keep coming with more and more Divi WooCommerce product page templates. And this time, you've got a total of 10 WooCommerce Divi templates for product pages.
The product page templates available in this update provide you with more space to add product gallery images. Furthermore, image on-hover zoom with corner background color element like the following,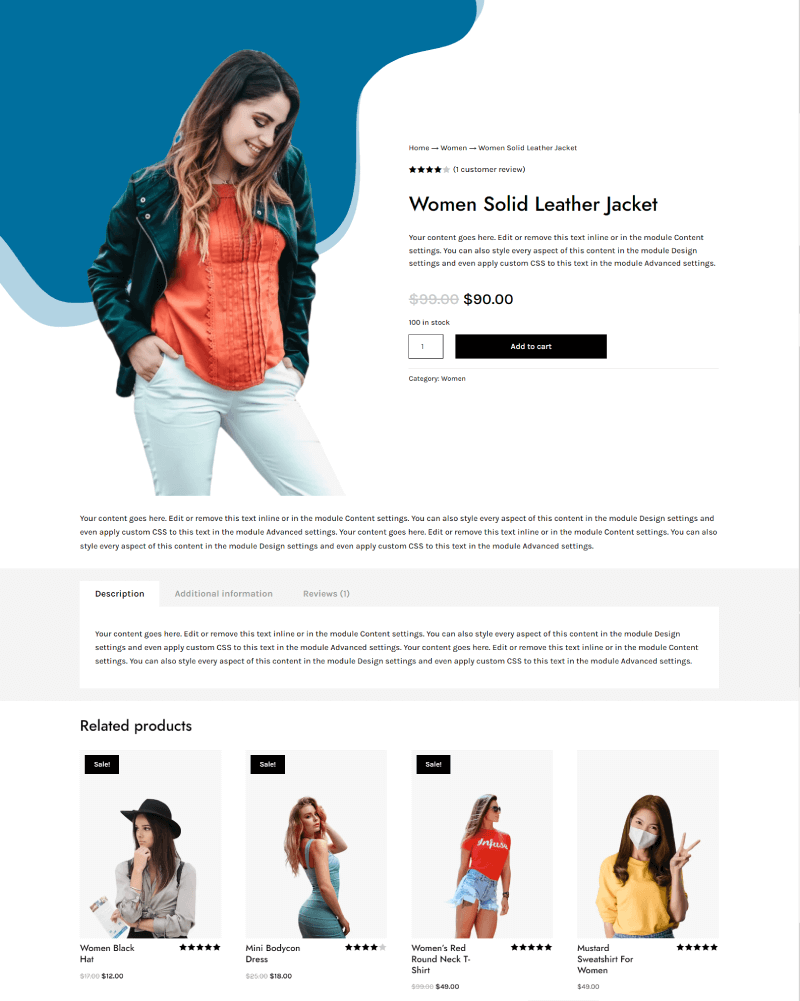 Other templates feature sliding galleries with a parallel cover image, ratings, half-colored hero space, a center cover image, accordions with details and much more.
Here's a quick look at the new Divi theme WooCommerce product page layouts.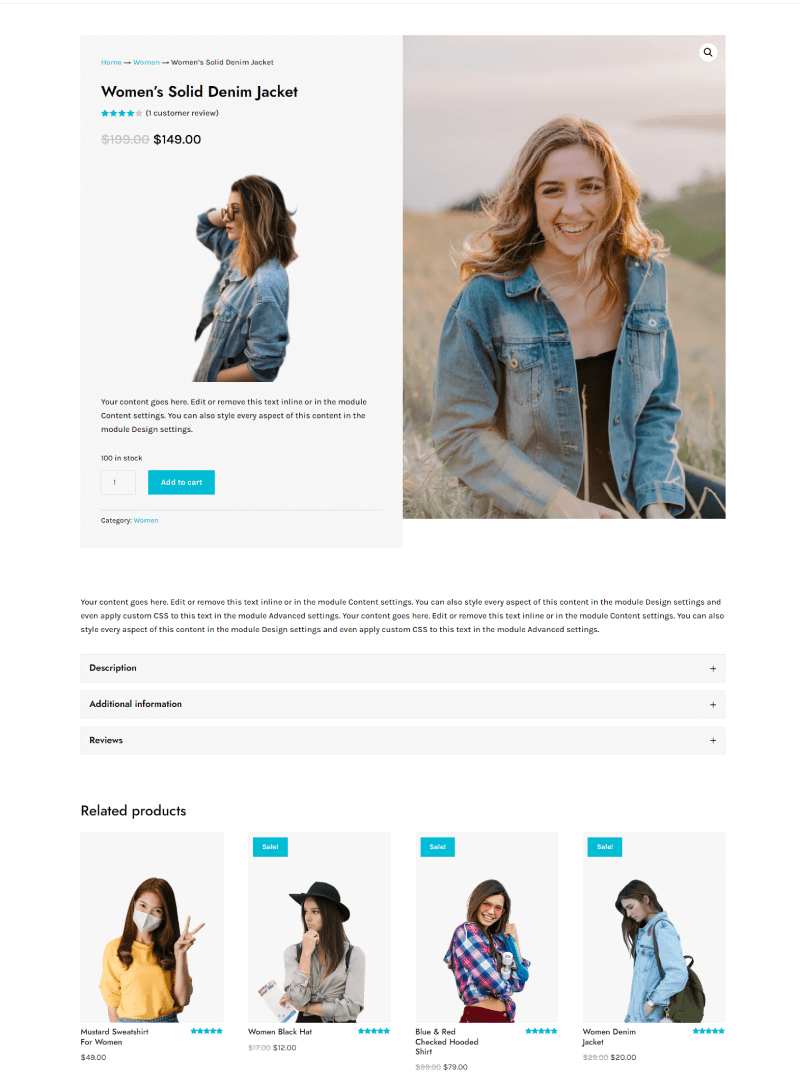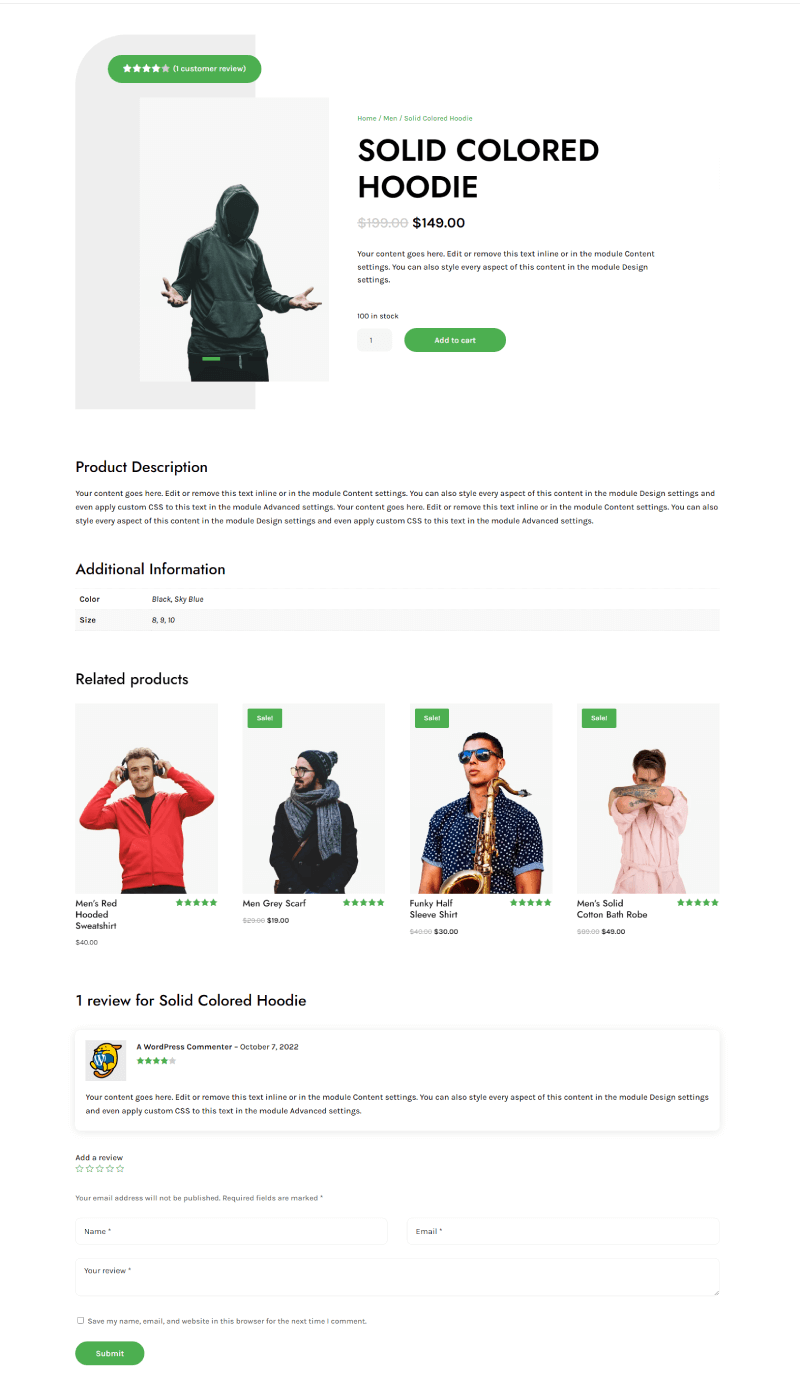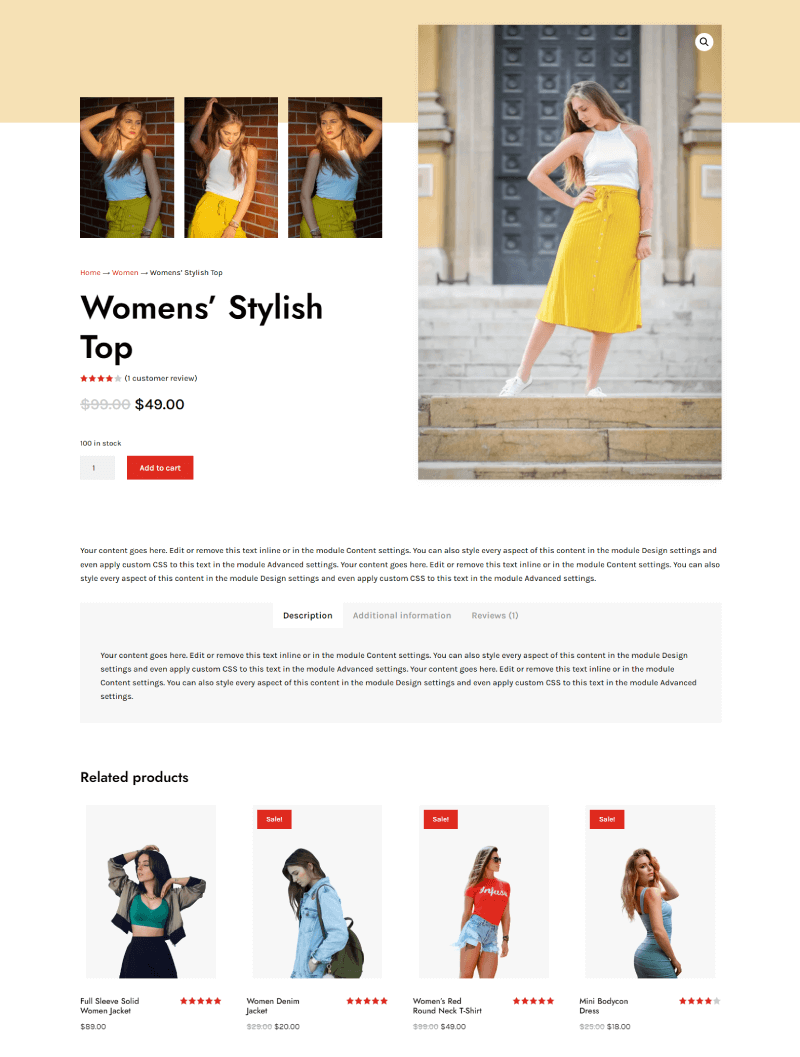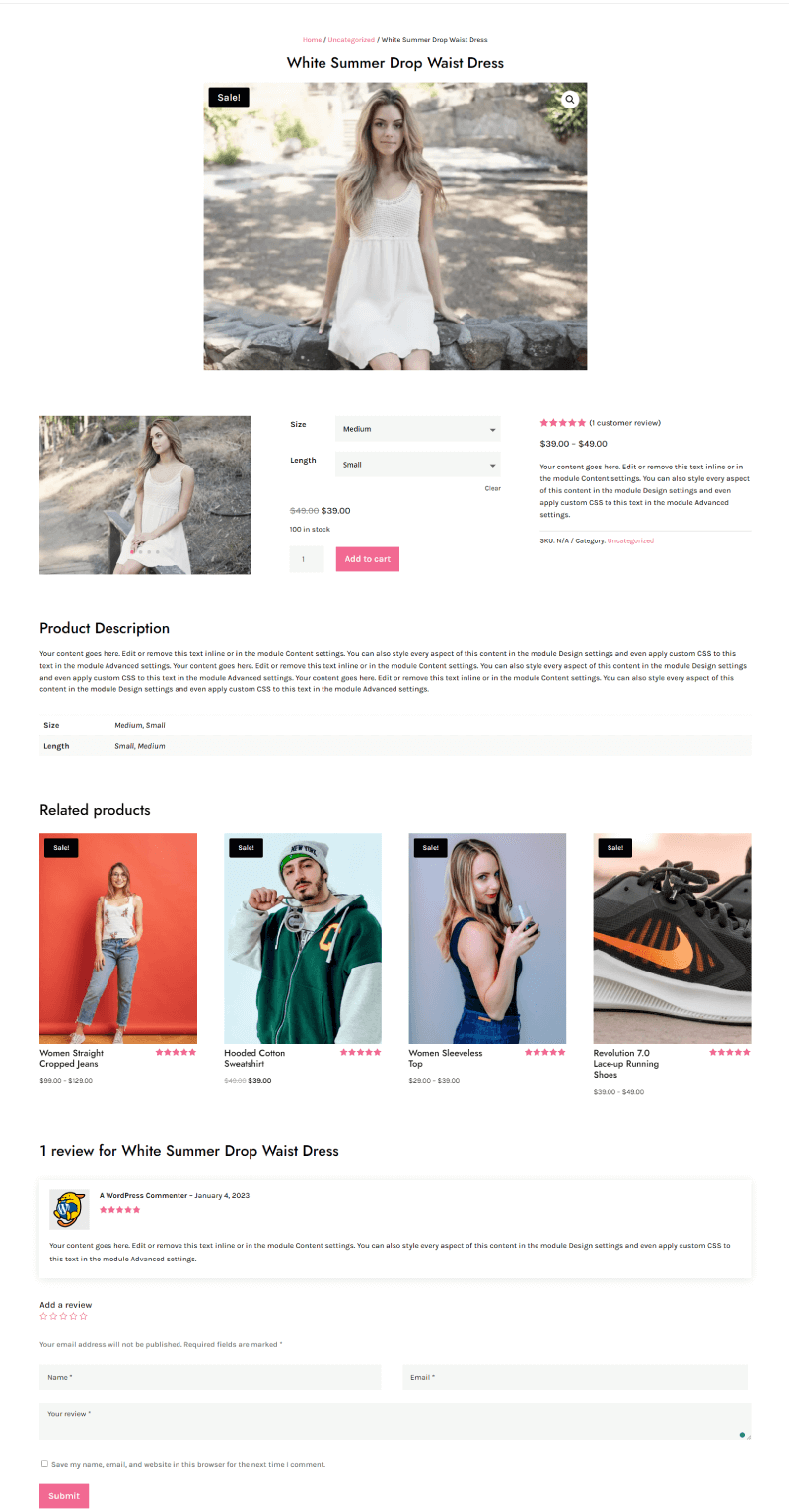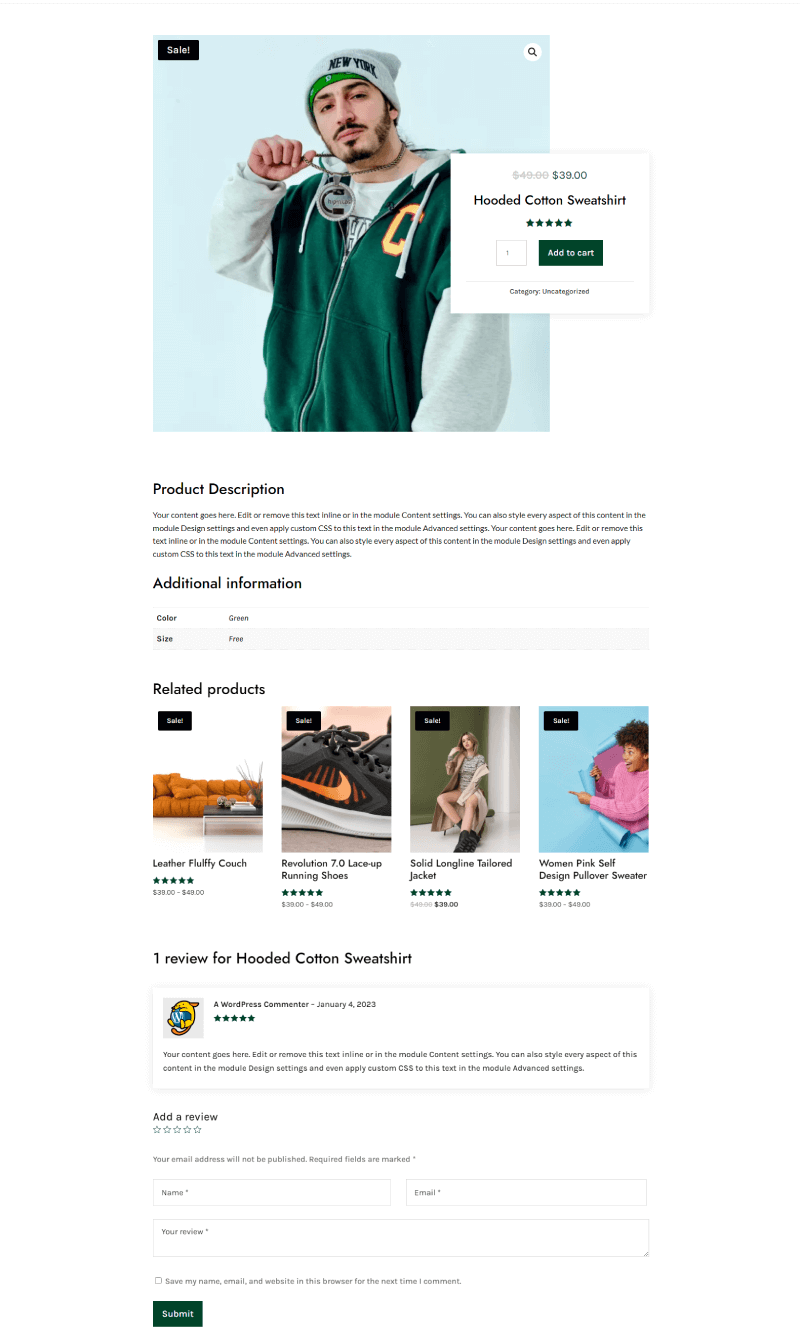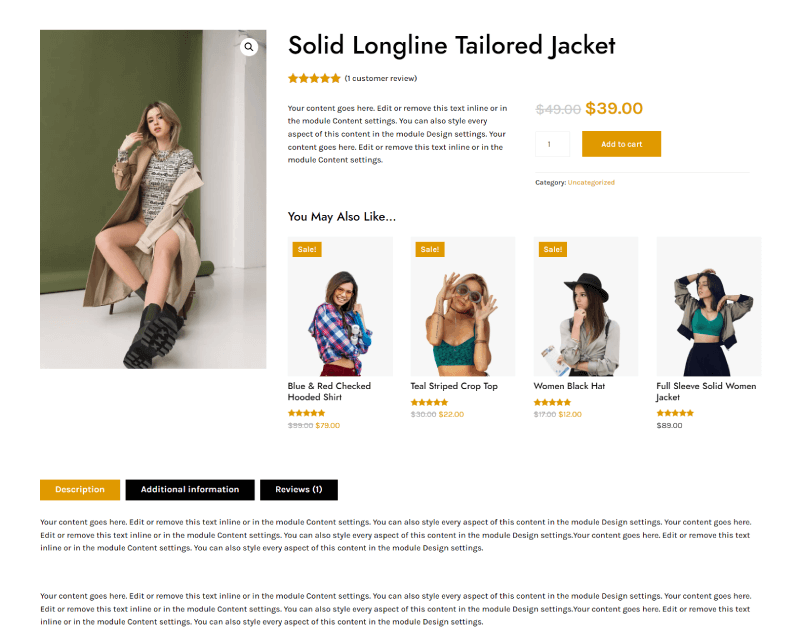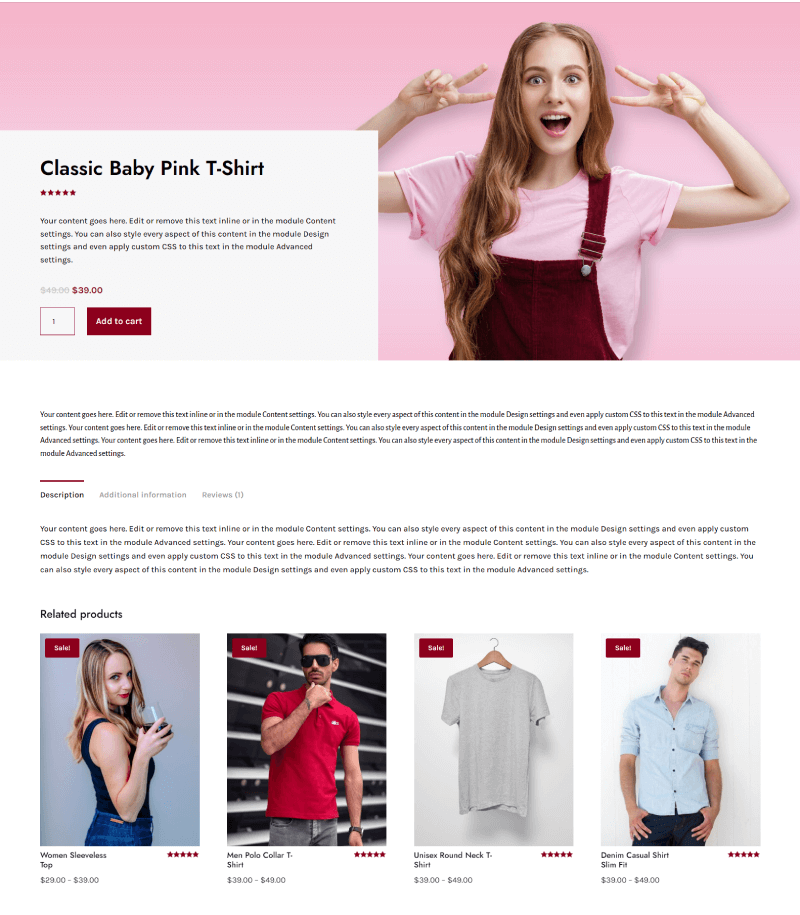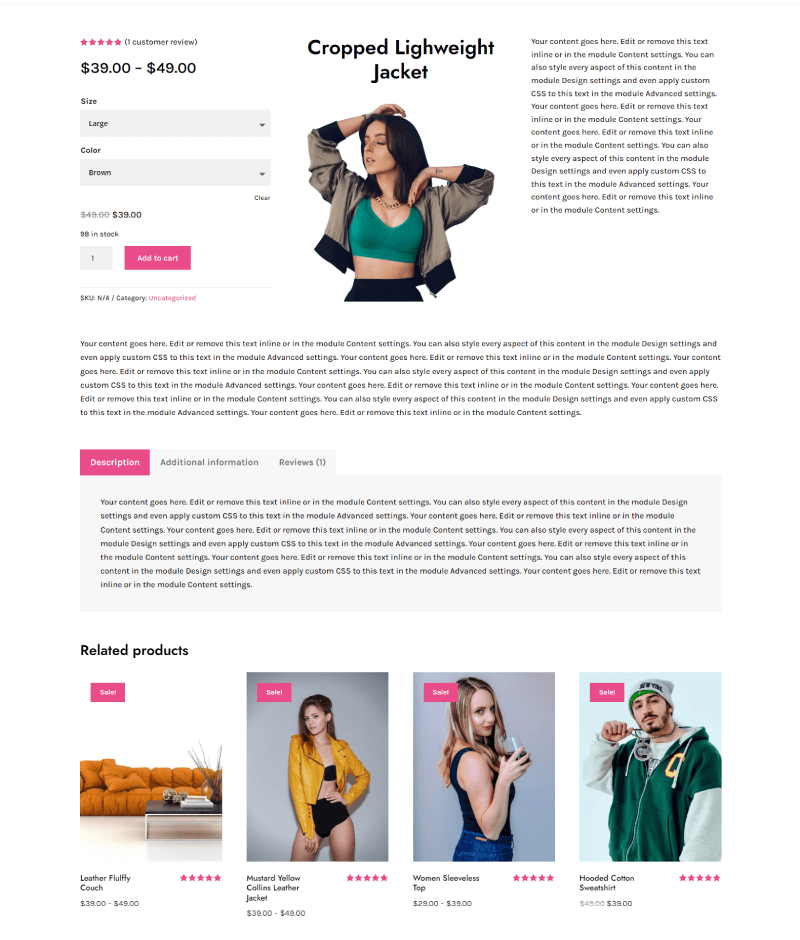 5 New Divi Shop Page Templates
---
Just like the product page, the shop template for WooCommerce is also essential. Without a shop page, you might not be able to drive the traffic to different products available on the store. Therefore, the update includes 5 shop page templates for a Divi Woo shop of any kind. These new templates make it easy to display more products without overwhelming the customer.
Under these new shop templates, you can
Display products with Zoom on-hover.
Showcase products and banners together.
List products with overlapping product details.
And display products with underlying border effect.
With all these, the products will have the star rating, sale badge, sorting option and more. Let's have a look at the new Divi shop templates.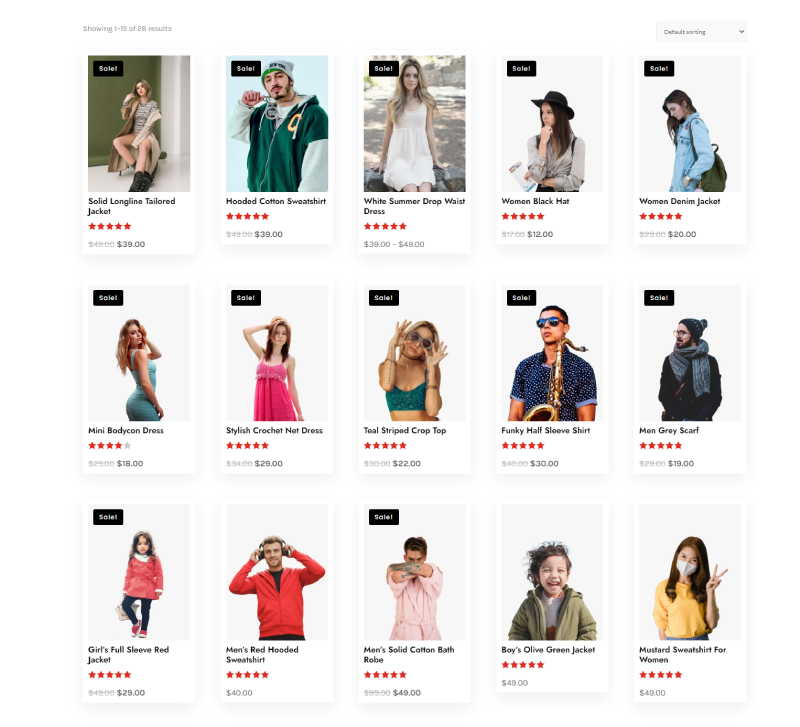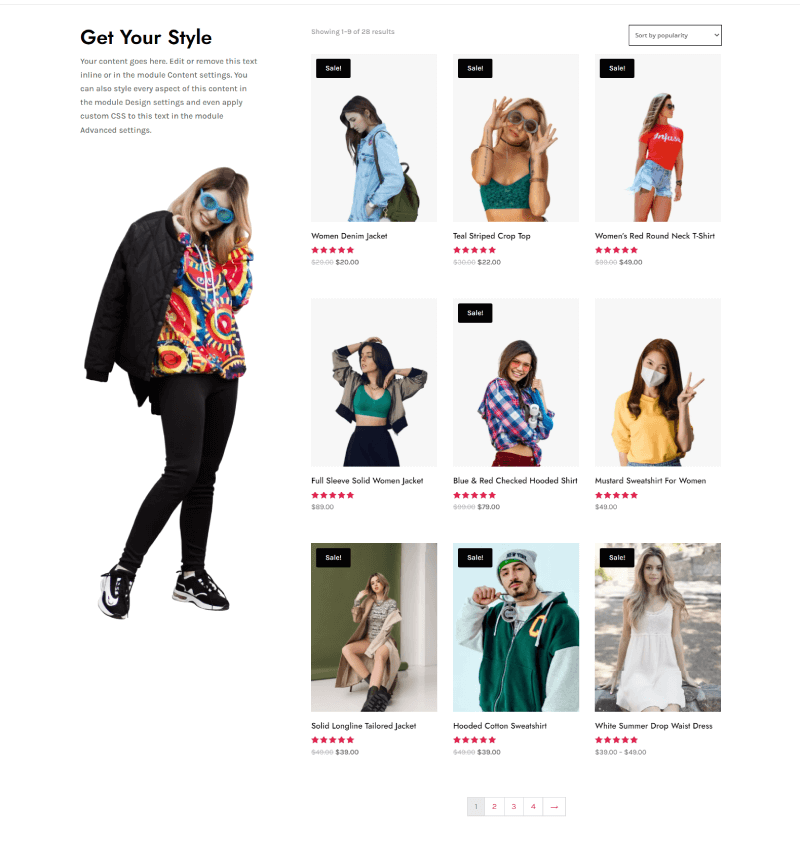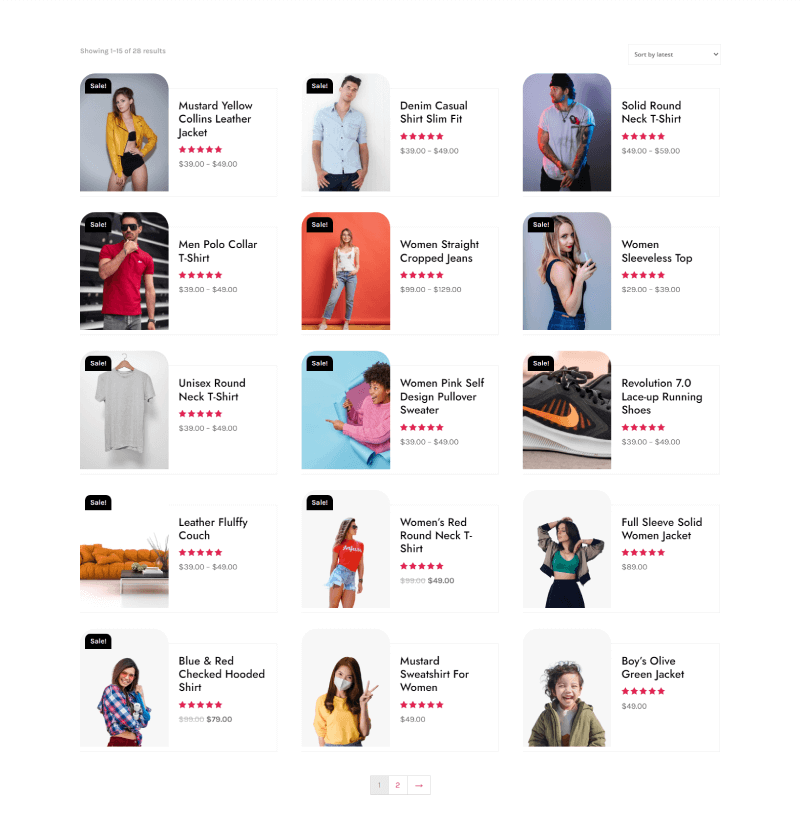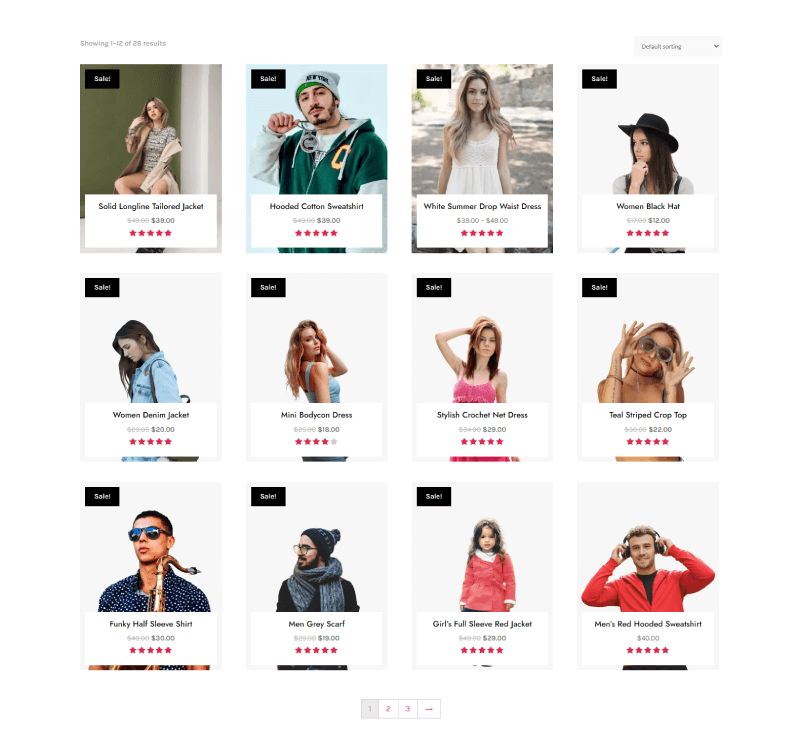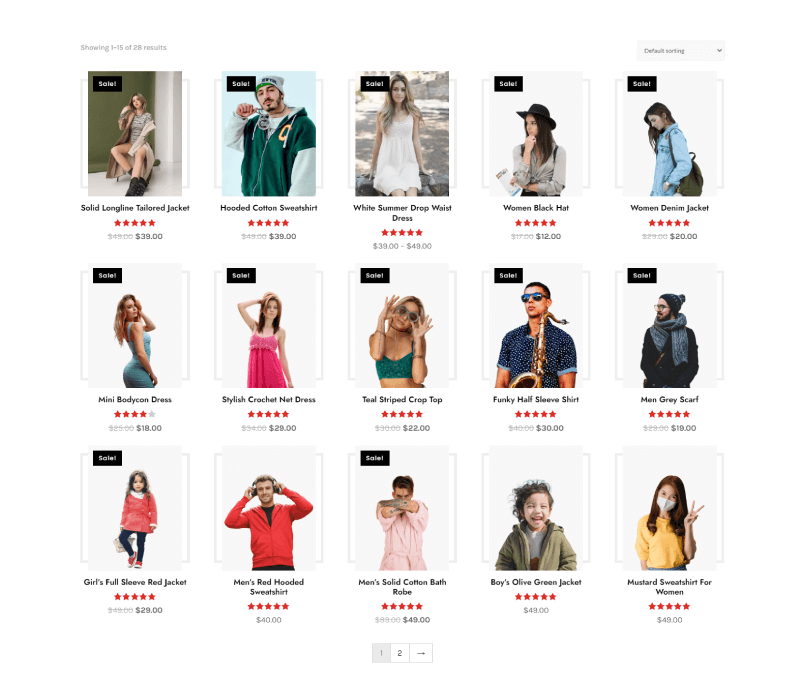 5 New Divi WooCommerce Cart Page Template
---
A cart page of an online store helps the customer review the items before purchase. This simply means it should be highly visible and distraction-free. So they can easily review and decide. In addition to being clear and clutter-free, the page should have those web elements that make the cart page highly functional. For example, quantity selector, coupon field and cart totals.
Without any of these, the cart page is ineffective and somewhere incomplete. So, to help you have the best cart page on your Divi WooCommerce site, the WooCommerce Layouts for Divi pack comes with 15 cart page layouts, and from them, 5 are part of this update.
These new layouts add products in a single horizontal view like the following one,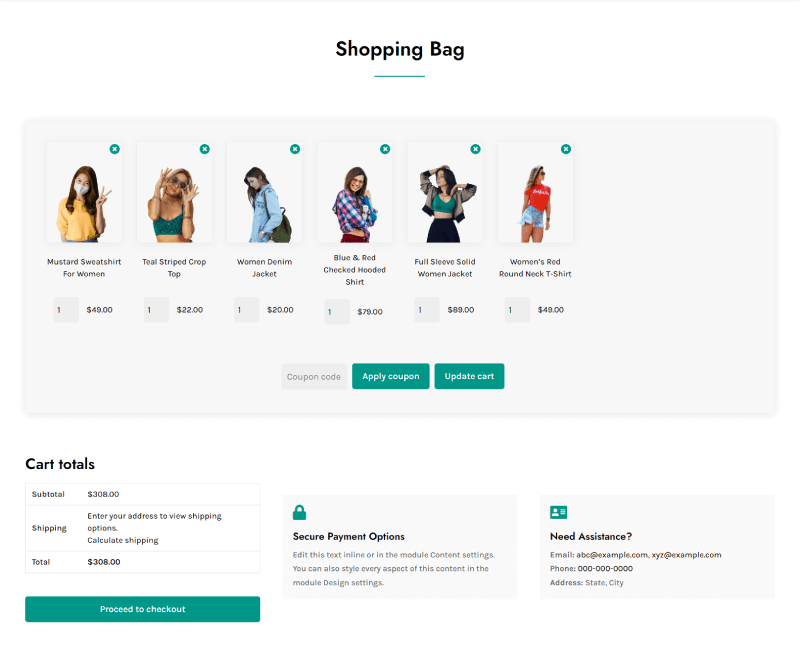 You can have a cart page that suits a dark color theme. And there's more you get with these, which you can experience by looking at them one by one.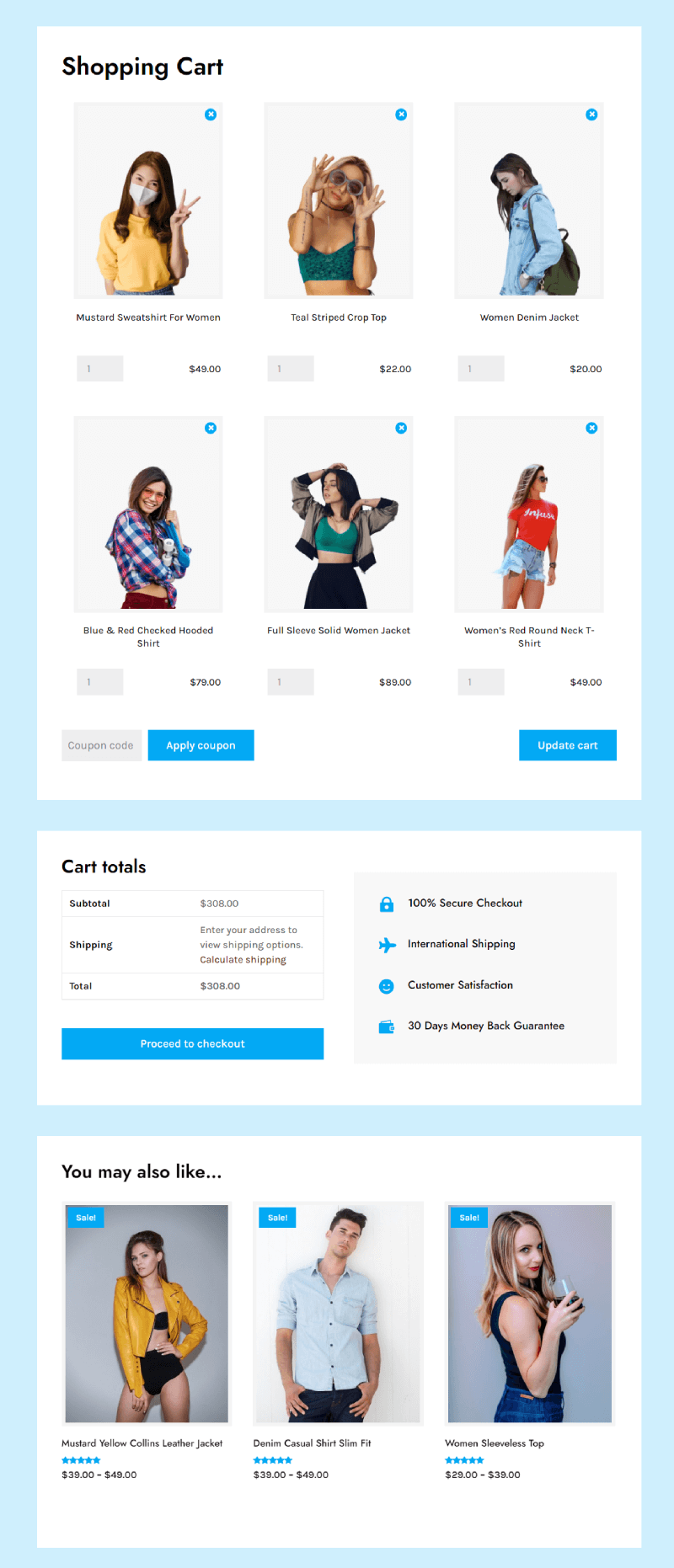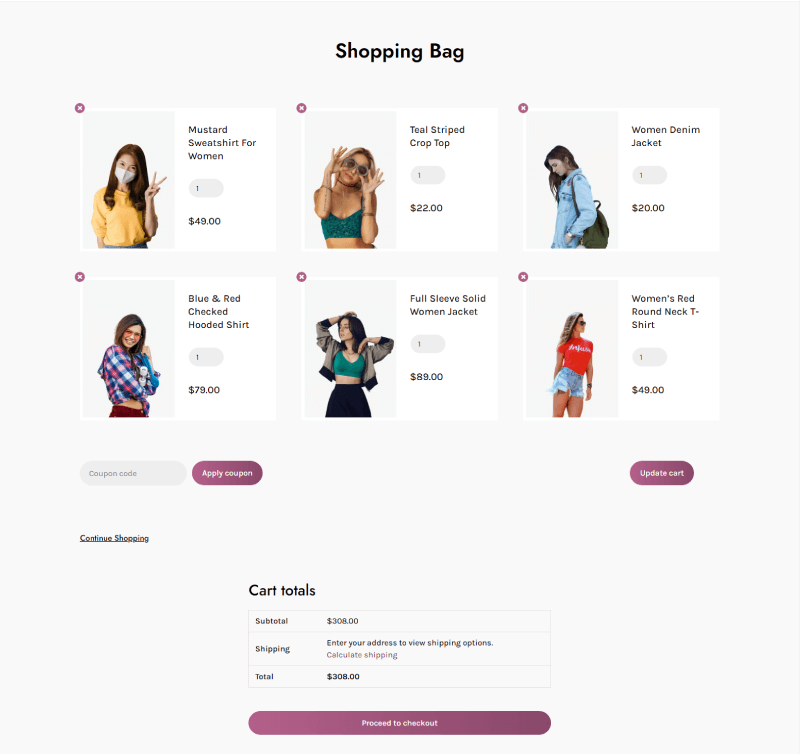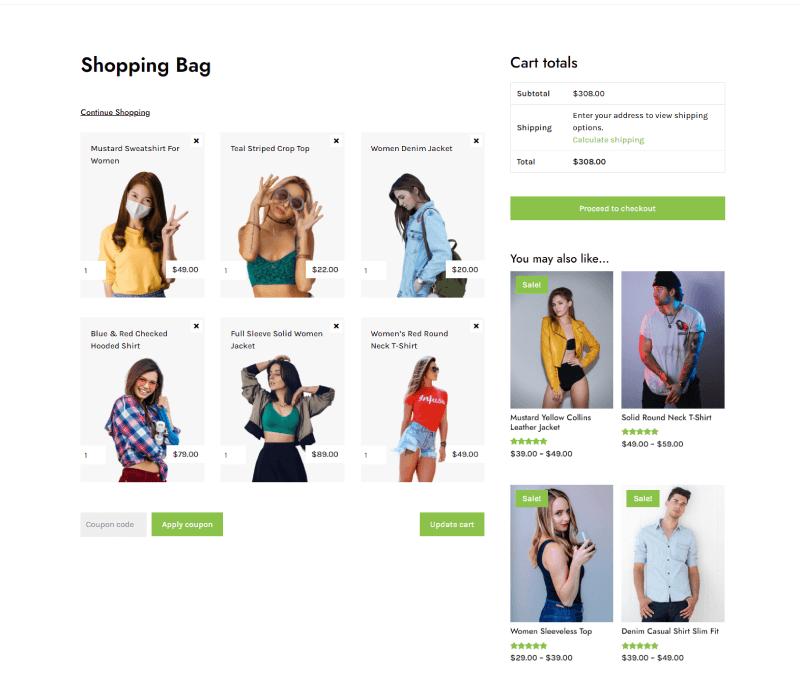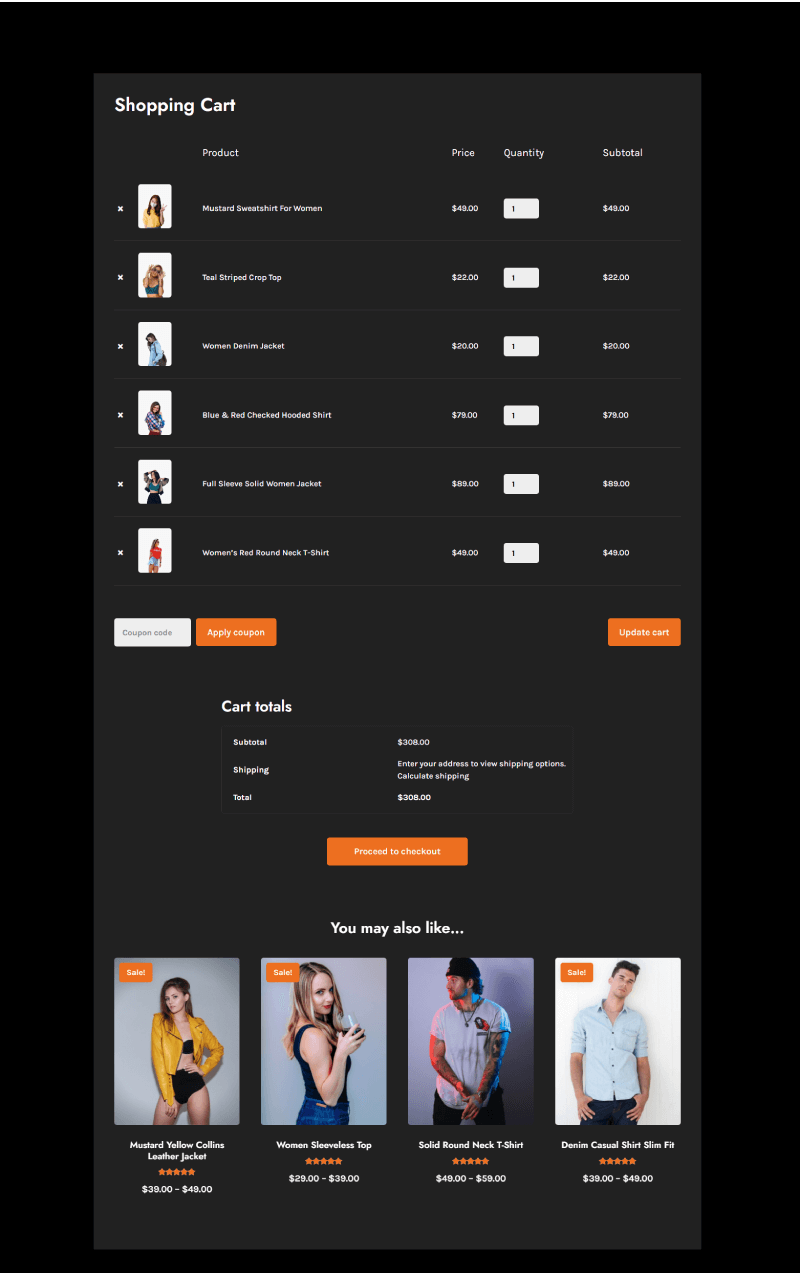 5 More Checkout Page Layouts
---
The new checkout page layouts simply complete the design flow that starts from the cart page. Plus, it provides the user with spacious fields to add checkout details easily.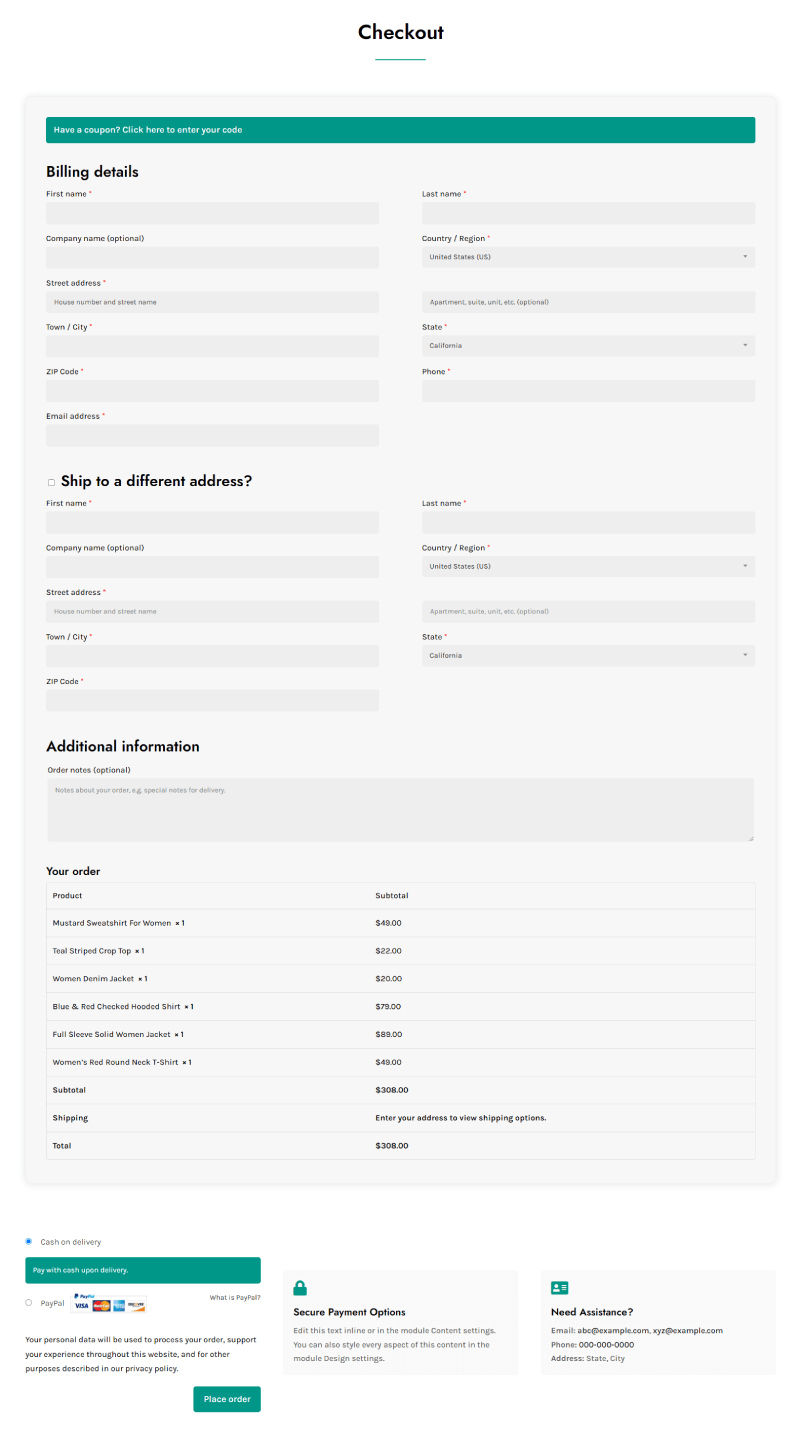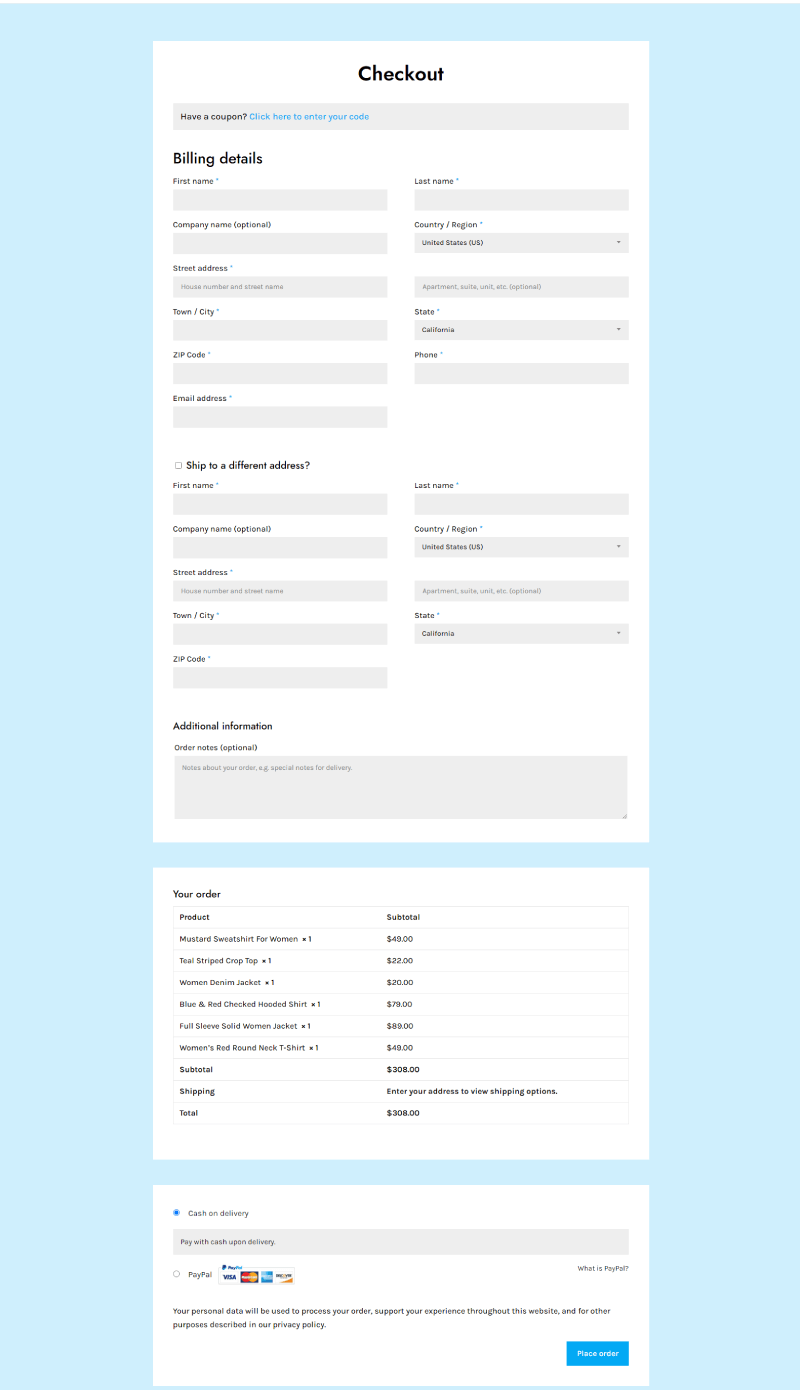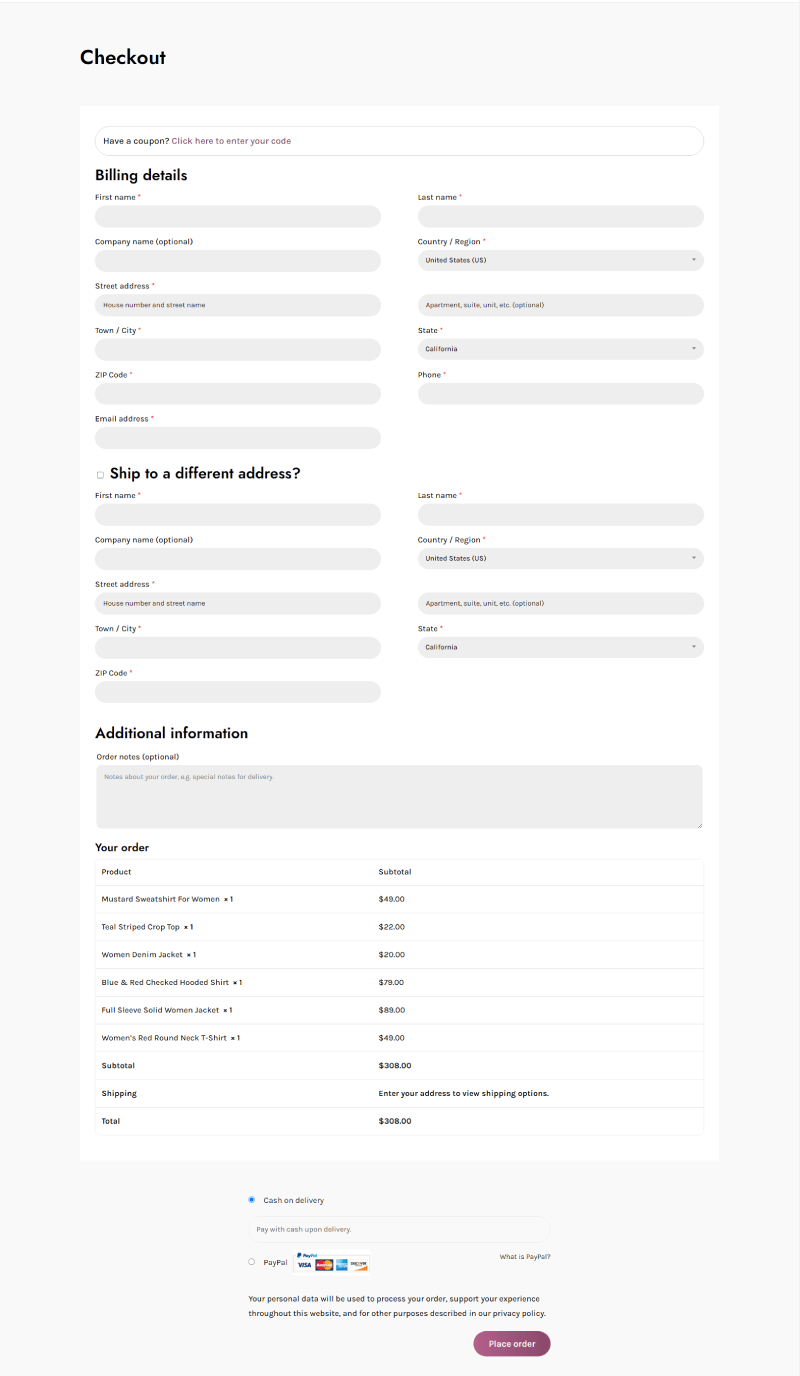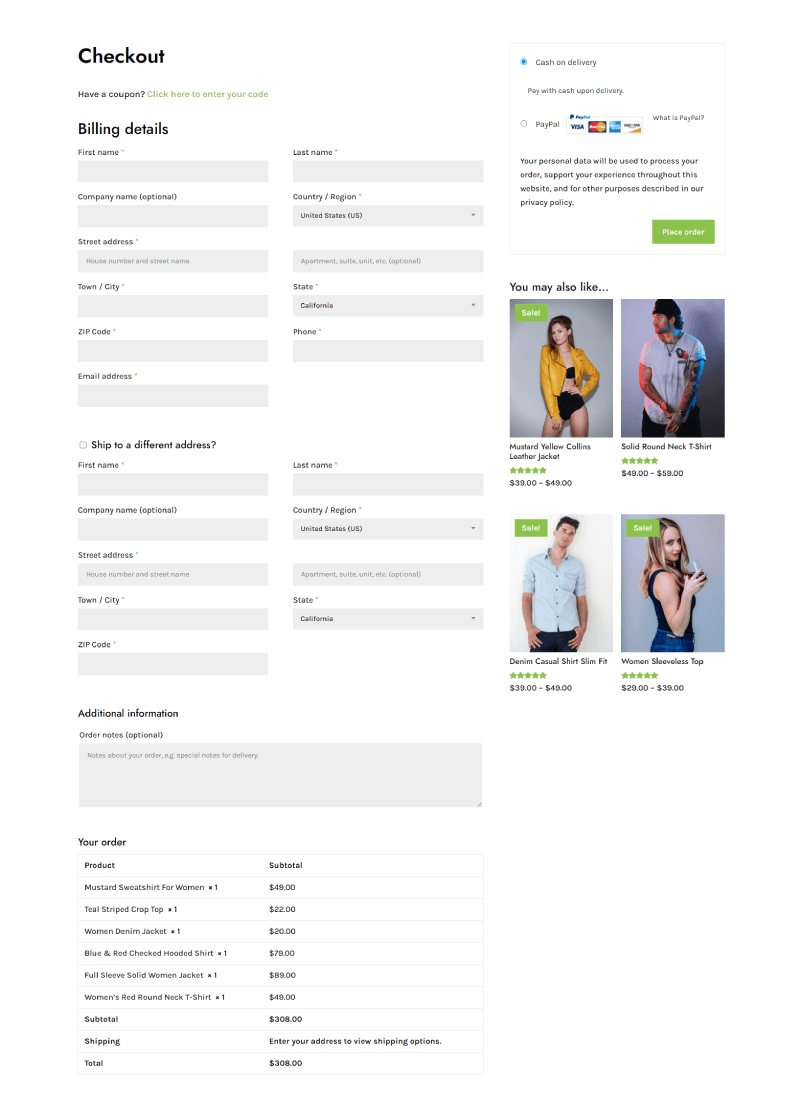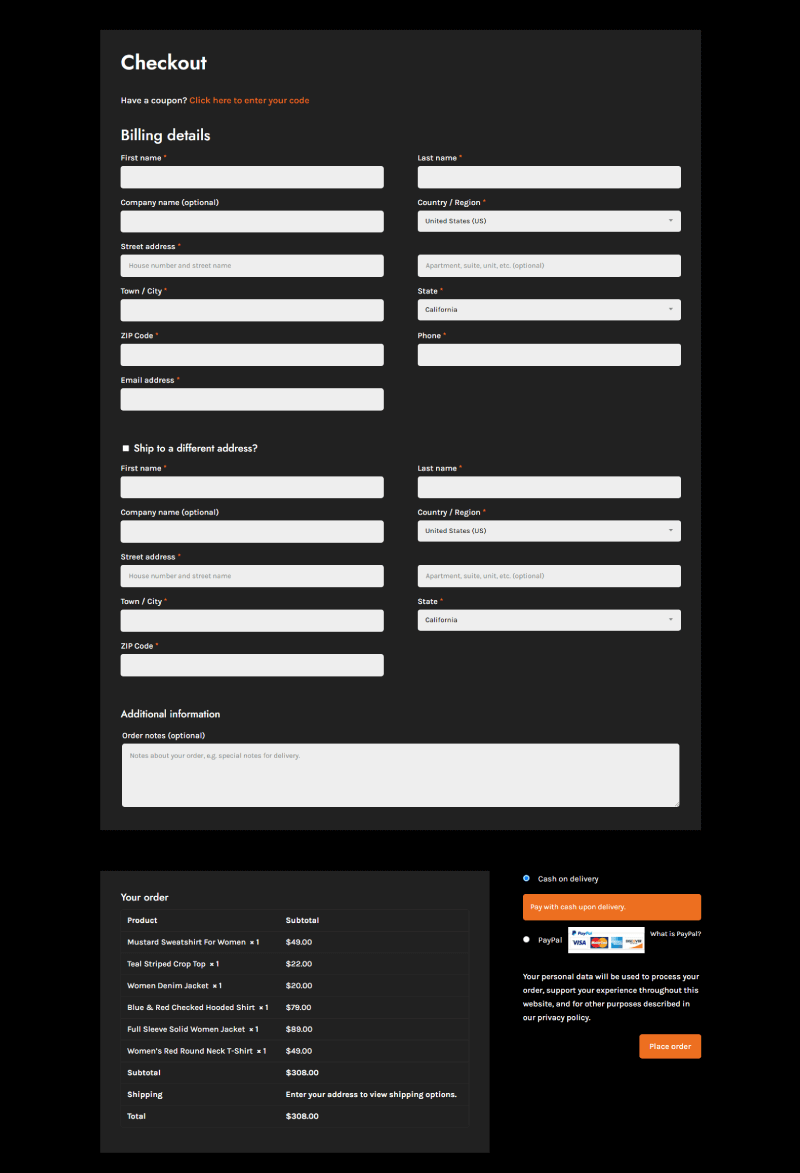 Best Templates for WooCommerce and Divi Webiste
---
WooCommerce Layouts for Divi pack brings a total of 125 templates that includes,
55 Product Page Templates.
30 Shop Page Templates.
15 Cart Page Templates.
15 Checkout Page Templates.
And 10 Sections.
By combining these layouts, you can build a Divi online store that mesmerizes customers throughout their buyer's journey. From shop to product to cart and finally to the checkout page, at each point, customers will have a clear view and interactive experience.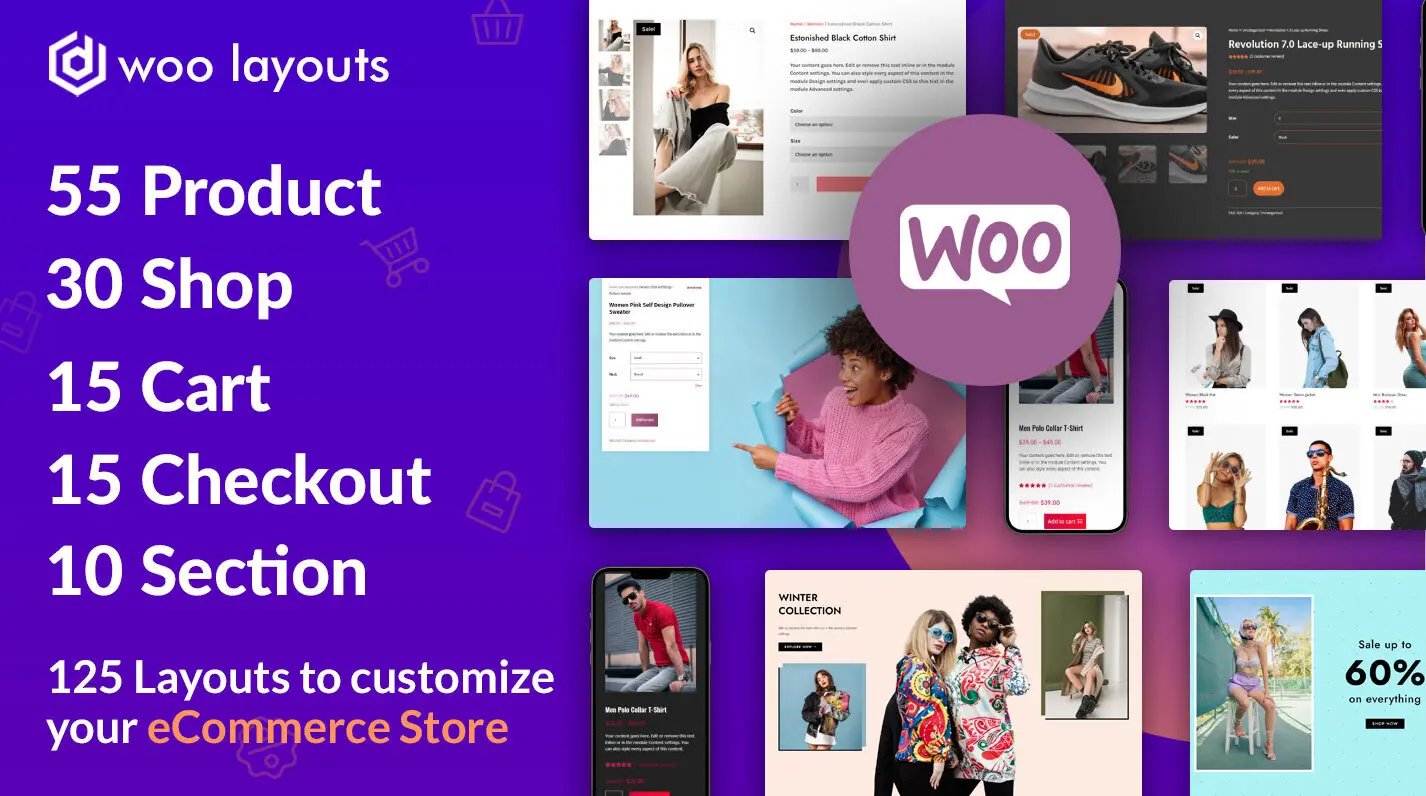 This will allow them to take action more likely, and your store can witness quality profit in the long run. And for all this, you only need to get the WooCommerce Layouts for Divi bundle and try its templates at your convenience.