Divi Child Theme for Dental Clinic Websites Powered by Divi 4 Templates
Divi Dental is a Ready to use Child Theme for Divi. With more than 15 pages of layouts, it can be used to create websites for dental professionals in minutes. Beautiful homepage sections; pages for staff, patients, treatments, and more. This dental clinic theme has a purposeful design and comes with an appointment form; map and direction; schedule and opening hours.
In addition to these, Divi Dental also comes with multiple Divi 4.0 header templates, footer layouts, archive pages, and Divi single post layouts.






A Minimal, Sleek and Modern Layout Dental Theme
A healthcare website should be designed as simple as possible. So, patients or visitors can easily get the right information without getting distracted by additional designs and looks. Therefore, the Divi Dental theme is completely designed keeping this in mind. A simple, yet up to date dental clinic theme.
With Divi Dental child theme, you'll be getting more visitors.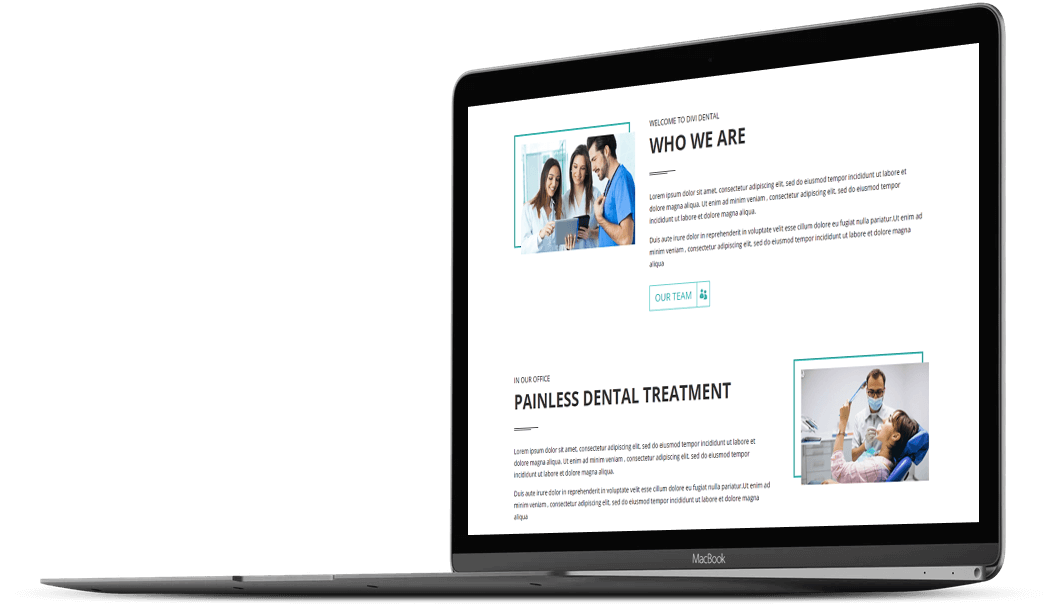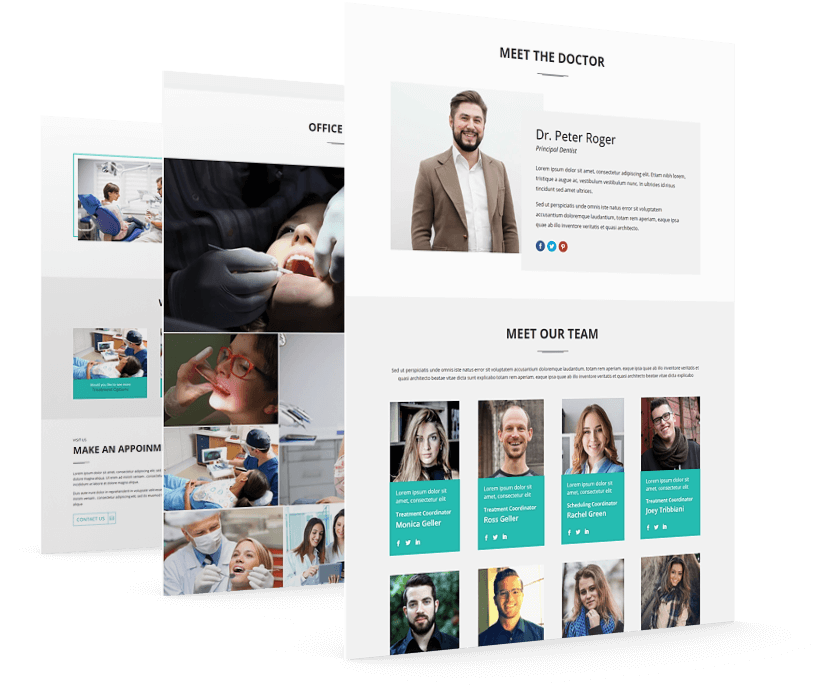 More Than 15 Useful Page Layouts
Divi Dental has an immense number of helpful dental clinic layouts you can use to establish your online presence in no time. Like, our office, patient testimonials, treatment page (including teeth alignment, braces, and more), patient center, contact us page, and more. With these premade page layout, it would be much easier for you to launch the website by simply changing the content.
Customizable Homepage Sections
A smooth and easily customizable dental clinic homepage with multiple sections. Where you can add content according to your needs. Add short info about clinic services, staff, clinic background, treatments, and specialties. An appointment form section for easy booking. And a customized footer section with opening hours, clinic address, contact number, and more.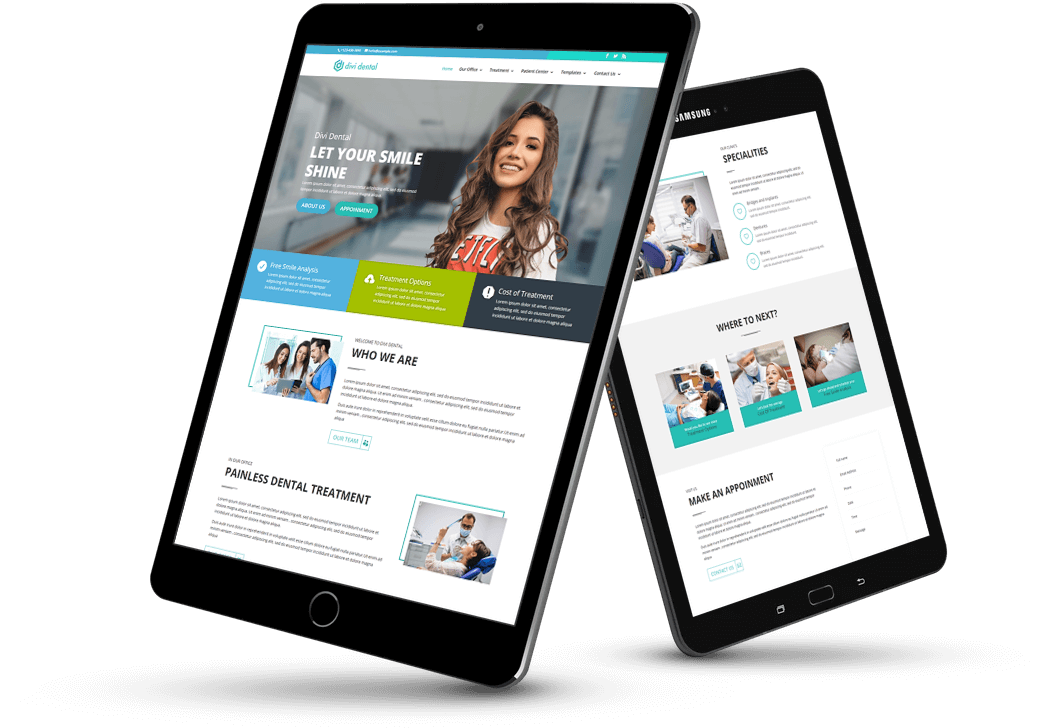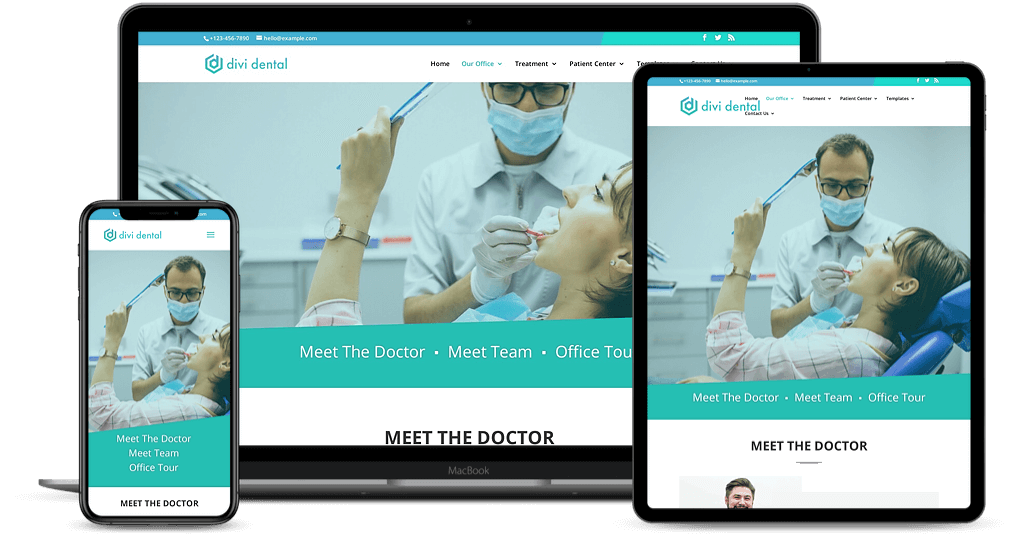 Responsive Layouts
It's very crucial for websites to be fully responsive and mobile-friendly. Therefore, Divi Dental is designed according to modern trends. So, you don't have to worry about mobile visitors because it will work great on any screen resolution without any problem.
Easy Appointment Booking Form
Divi Dental child theme has an appointment form page and a section on the homepage. With this feature, users can easily book an appointment for consultation or treatment. No need to call or visit the clinic to book an appointment. No hassle on both flanks.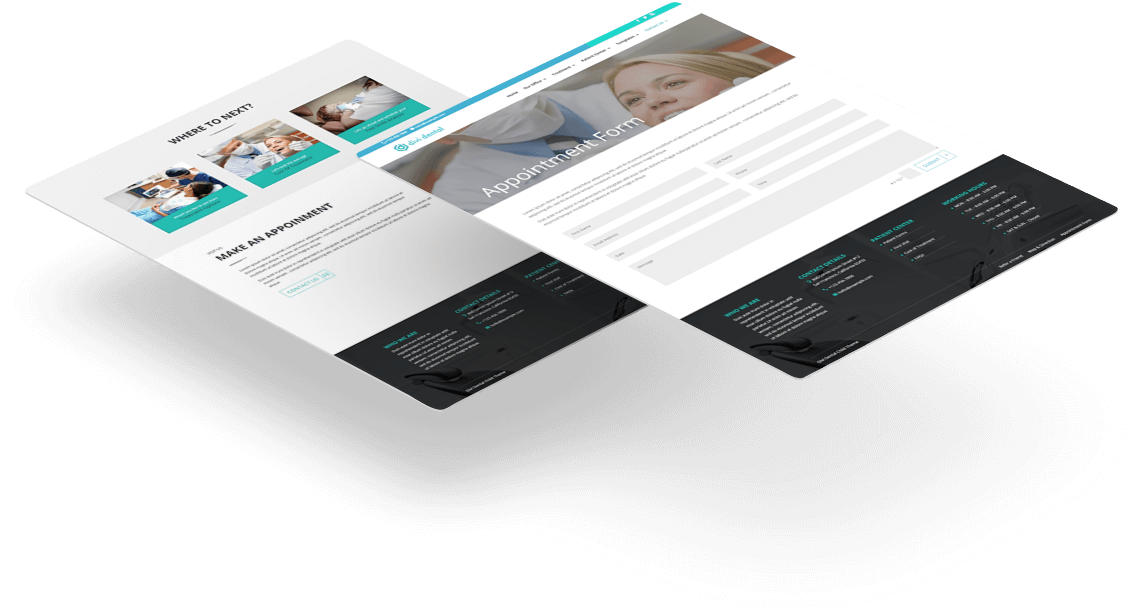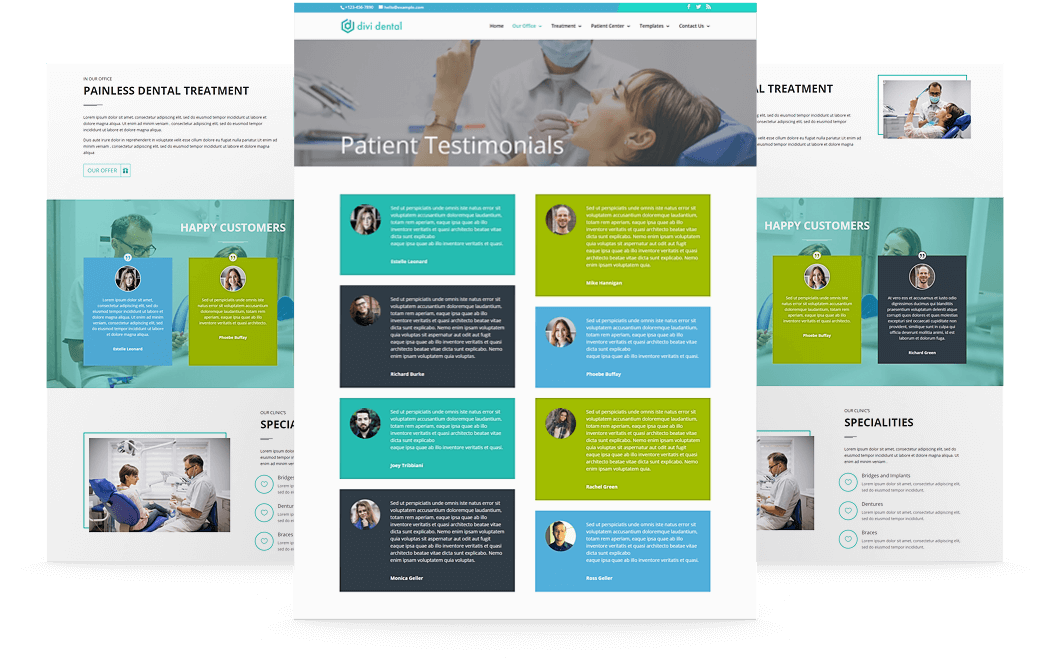 Creative Testimonials Section
Client testimonials play a vital role in turning a new website visitor into a potential client. That is why it is crucial to have testimonials on a website. Divi Dental comes with a premade section for testimonials. Where you can post patients' testimonials and put a positive impression on the new visitor. So, they can contact you with trust and more confidence.