A Convenient Divi WooCommerce Child Theme With Multiple WooCommerce Templates
Divi Cart is a ready to use child theme for Divi with WooCommerce integration and has 5 homepage layouts to create a quick and simple e-commerce website. Plus, it also features support for the different types of products. It allows users to add products of various kinds with unique styles and placements. This Divi WooCommerce child theme comes with a Divi product layout pack for WooCommerce that has 5 WooCommerce templates that you can apply on your digital store using the Divi Theme Builder.






5 Homepage Layouts
The WooCommerce Child theme for Divi provides you with five homepage layouts, offering exceptional customization alongside the ability to choose your style. No longer do you have to compromise on personalization and WooCommerce integration. With the WooCommerce Child Theme For Divi, you get the best of both.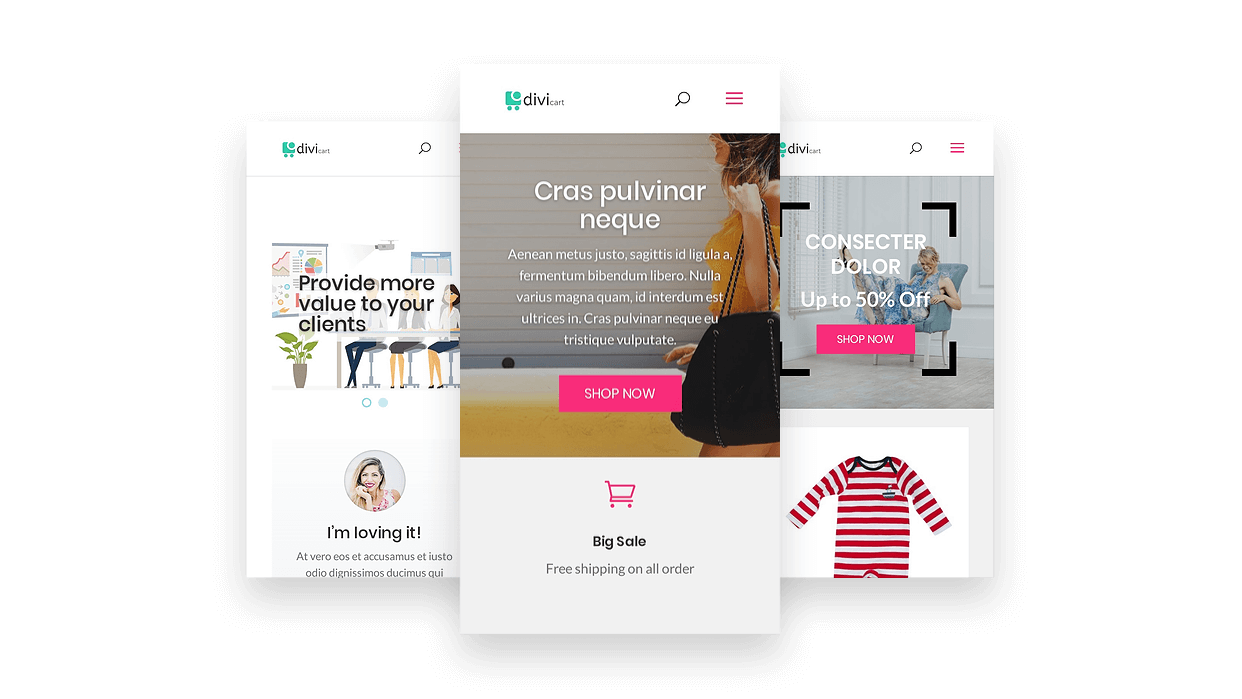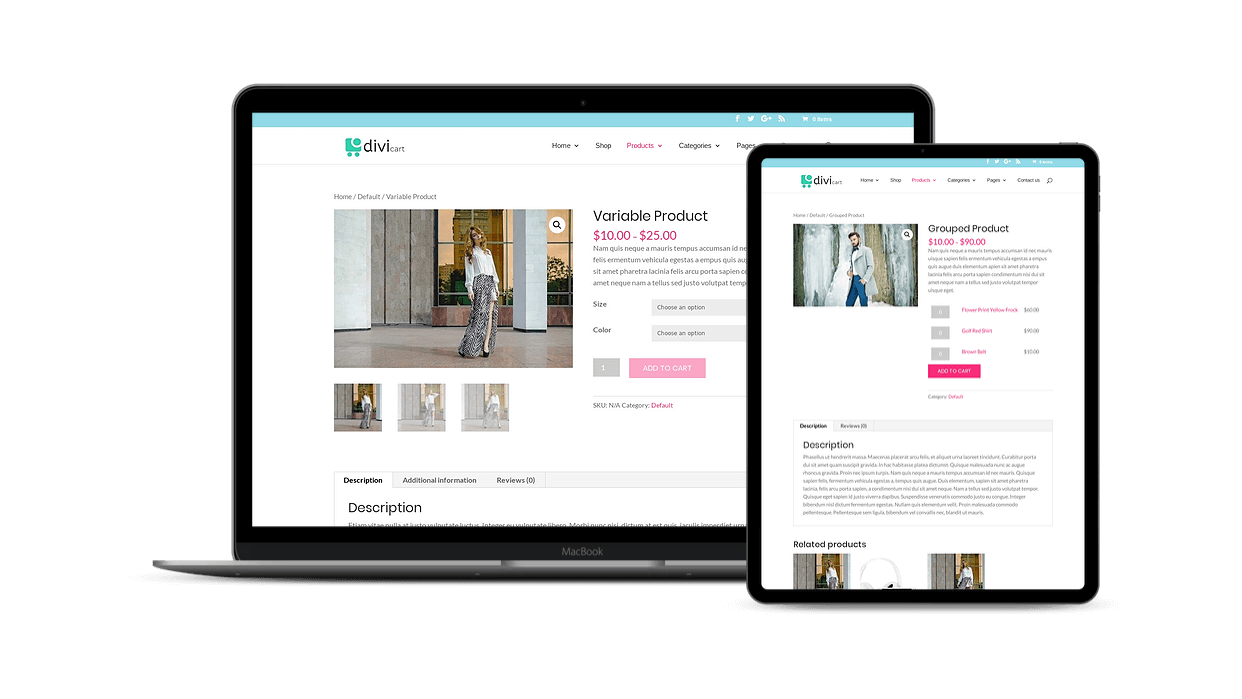 5 Product Types With Multiple WooCommerce Templates
The purpose of the WooCommerce platform is to give you as many options as possible when selling your merchandise. The WooCommerce Child Theme for Divi not only gives you a fantastic theme but also lets you sell up to five product types from our WordPress site. Also, apart from product types, this child theme comes with 5 Divi WooCommerce templates. Using these pre-built layouts, you'll be able to make your digital store a perfect place for shopping.
Category Mega Menu
With the Divi WooCommerce Layout, there's no longer a need to choose between your theme and full online retail functionality. With the WooCommerce Child Theme for Divi, you can continue to use your existing category mega menu or build a new one. Customers will still be able to hover their cursors over your menu icons at the top of the screen and get access to full menu navigations.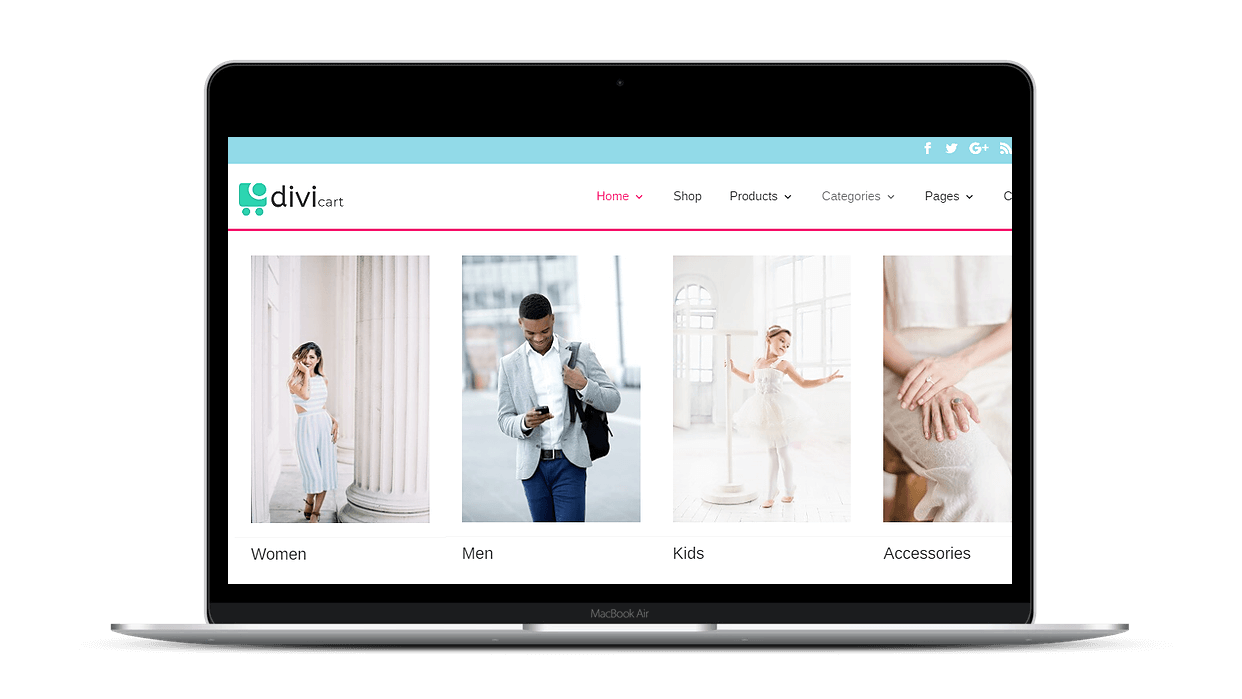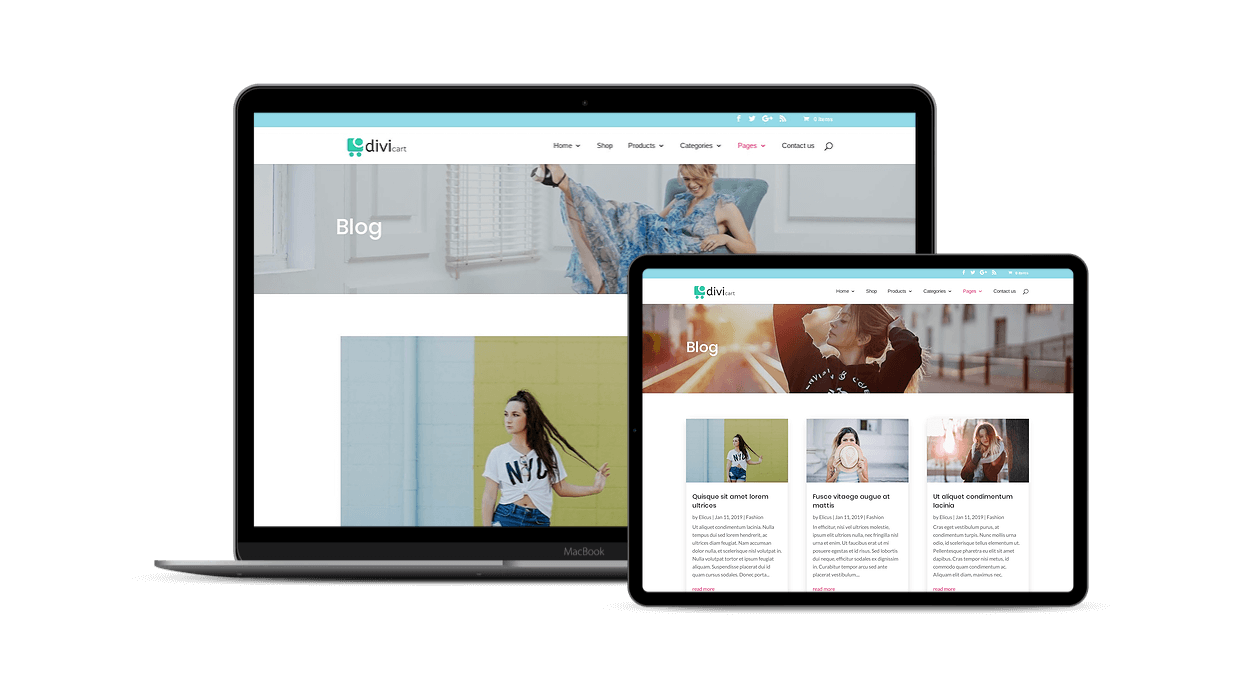 10 Blog Layout Pages
Not all online retailers have the same style of blogs. With our Divi theme for WooCommerce, you can customize your blog in two ways, depending on the needs of your business. You can change the style of your blog to reflect your brand image and the needs of your audience. And you can immediately import articles into the blog editor, making it easy to post additional content according to your schedule.
Collection Page
If you've got a lot of products to sell or articles to post, collection pages can be extraordinarily helpful. Collection pages are vital templates that allow you to arrange recurring content in an attractive and user-friendly way and build familiarity with your website. The more recognizable pages your present your users with, the better their experience on your site.
Collection pages just template pages for your website. With Divi WooCommerce layout tools, you can create collection pages for your child theme and give users the predictability that they want. With the right collection pages on your site, you instantly make your shopping portal more navigable.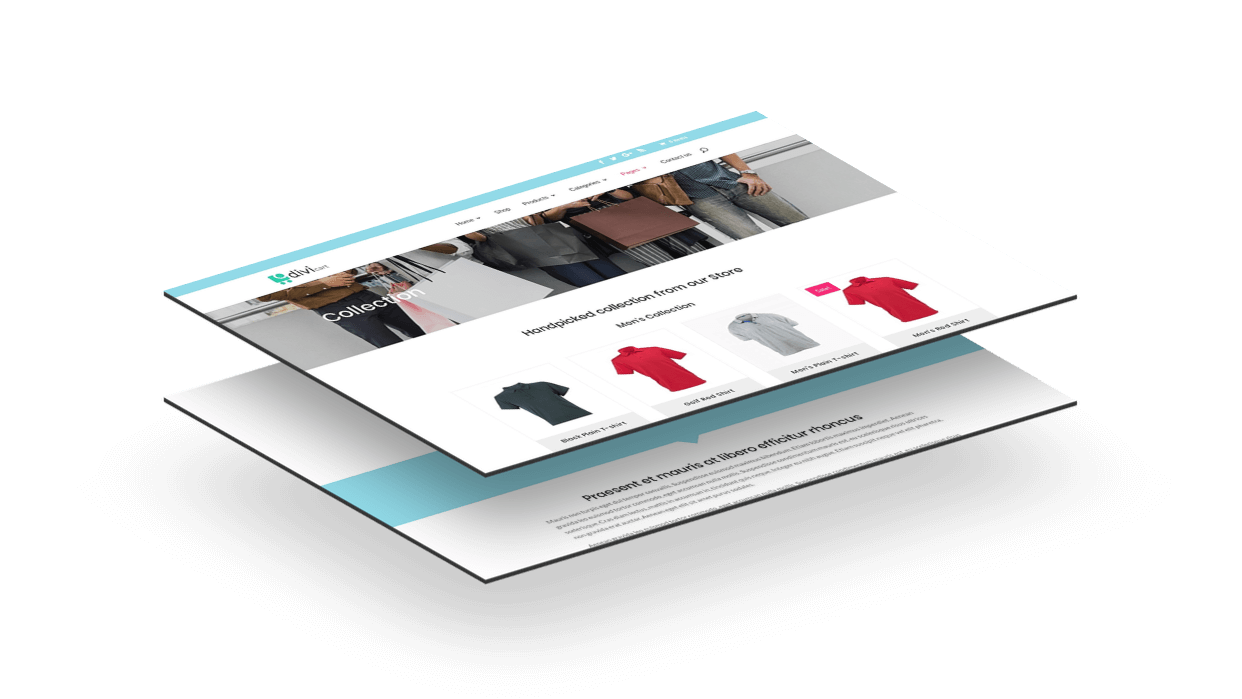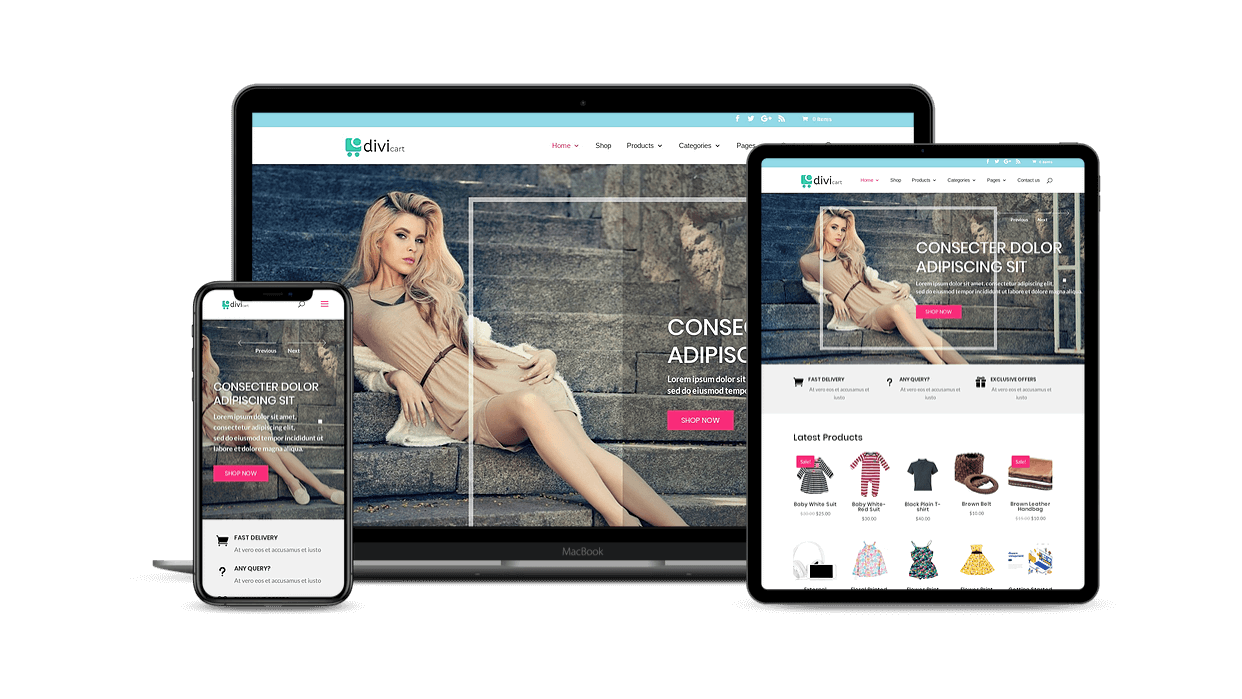 Enhanced Divi Slider
The latest version of Divi WooCommerce child theme comes with an enhanced slider. Sliders are web-based facilities that allow you to display slide shows of images. The great thing about Divi sliders is that they look great on all devices, whether your user is on mobile or desktop. What's more, with enhanced features, creating the ideal slide show has never been easier on Divi with WooCommerce. You can construct and post elegant, beautiful Divi sliders quickly and easily, all while preserving the theme of your site.
Divi sliders don't require any coding and come with multiple layers to make it easy to include things like headers, titles, and buttons. With enhanced sliders, you can add a variety of effect to your slides to make them even more engaging.