Divi Child Theme for Any Kind of Mobile Apps
Divi App Child theme is an appropriate choice for someone who is looking for app website, app landing, app landing page, app landing template, App Showcase, app store, app template, app website, clean app landing, creative app landing page, landing page, mobile app landing page, modern app Landing, parallax, Simple App Landing Templates.






Customizable Mobile App Website Sections
Each section in the Divi App child theme is customizable, and adding content to them is very easy. Put content as required. These sections are modern and give a nice look and feel to the website visitor.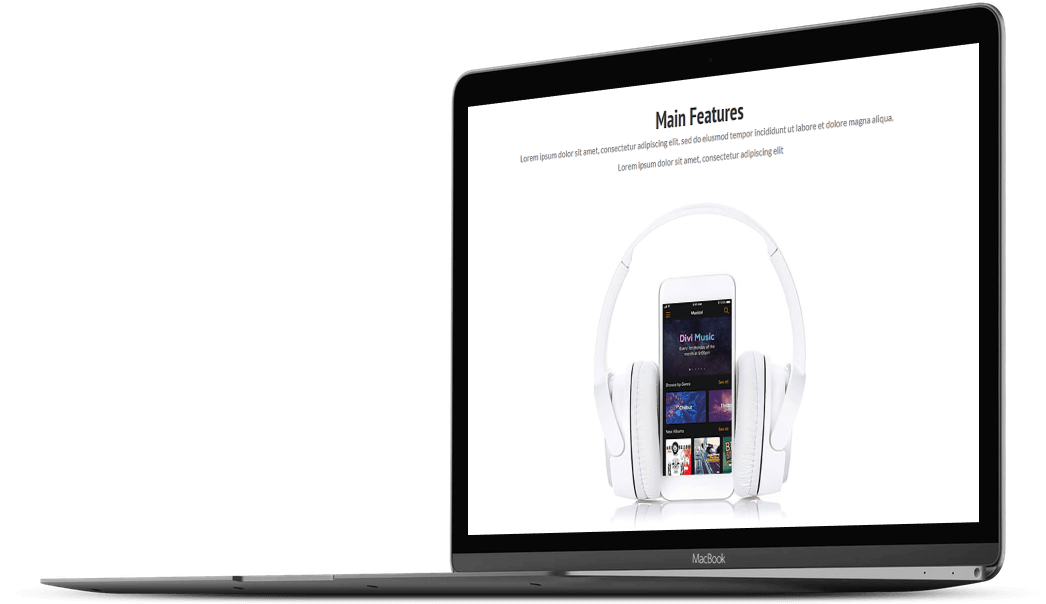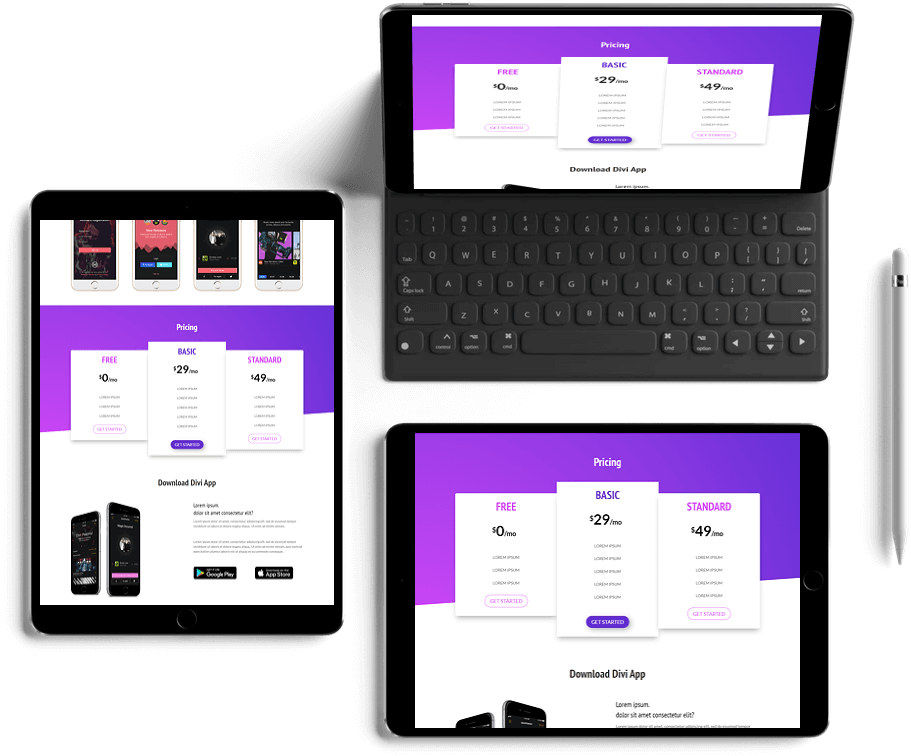 Stylish Mobile App Pricing Layout
Divi App child theme comes with an App pricing section, which is essential if your app offers a subscription plan. Or if you plan to offer paid services in your app for the future. An integral section for both premium and free app makers.
Useful Footer Section With Contact Form
A customizable footer section with an easy contact form and contact details. It also has a subscription form for building your email marketing list. And social link icons to connect with people over social networks. So, you can share useful updates about your app.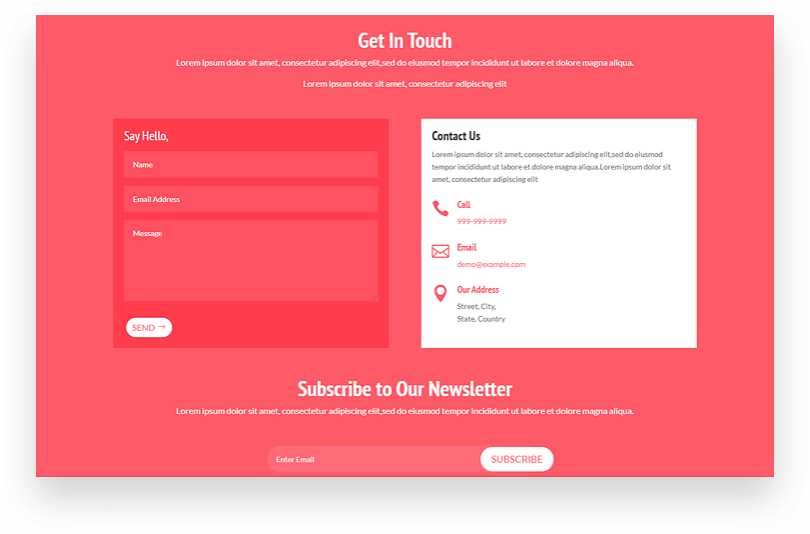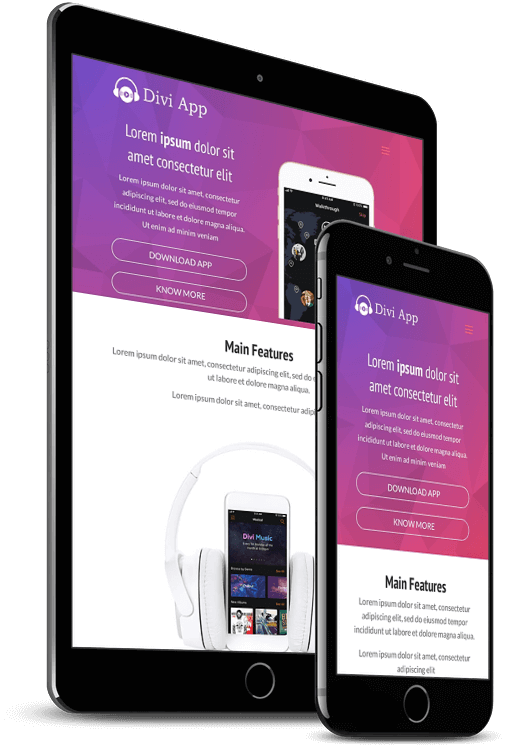 Mobile-Responsive
This Divi mobile app child theme is fully compatible to view on mobile. After all, your website stands for mobile applications. So, it does support the mobile phone view. Look and feel of all the template section is great in mobile view as well.
Add Testimonials or User Reviews on Mobile App Website
To increase the number of downloads for your app, the Divi App has a section to display user reviews. By doing this, you'll build trust among users, and day by day, your app will get downloaded by hundreds of users around the world.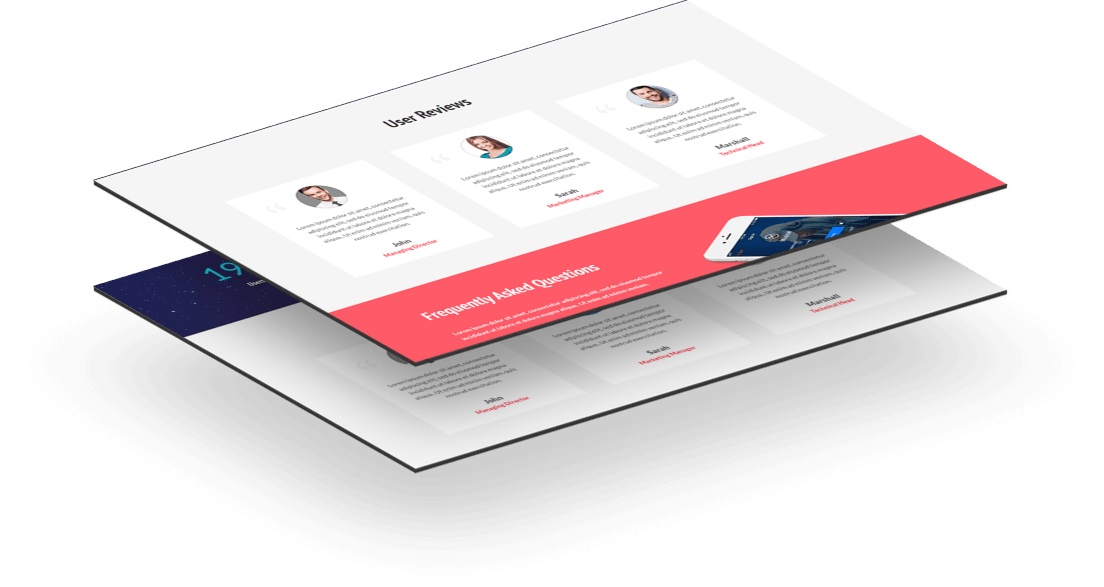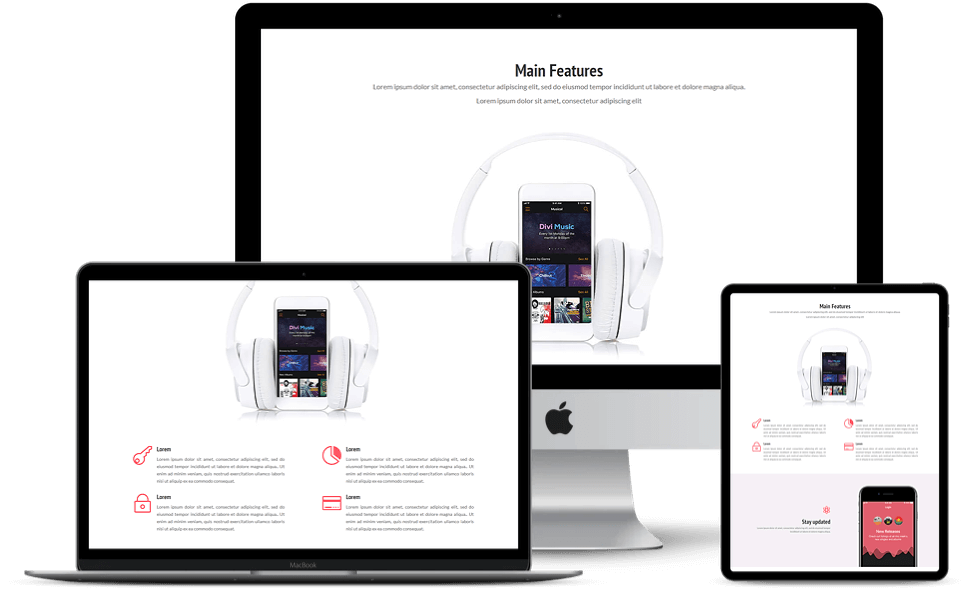 Show App Features
A large and stylish section to showcase app features. So users can easily find out what your app is about and how it can help them in a particular domain.
Section to Add Links for Leading Application Stores
Take your visitors directly to the leading mobile application store. Like Google Play and Apple Store. So, they don't have to search for your app. And can easily go to the application store and download it.