Whether a small business website or a huge one like Elegant Themes, every website owner wants to rank his/her web pages and posts high in search results in their respective fields, then whether it's Google, Bing or even DuckDuckGo. Being on the front page of the internet helps businesses in a lot of different ways. For instance, high traffic → more leads → and better conversion. What else do you need? A website bringing a significant number of revenues that's what matters in the end.
However, ranking high isn't just the game of publishing content, and it will eventually come first on the web. No, it's not. Without following the proper guidelines of SEO, you won't break the internet in a good way. And if you're using Divi theme, then it's Divi SEO that you need to take care of when creating a website, its pages, posts, archives and everything.
Perhaps, you know what's SEO, and perhaps you don't. Therefore, in this article, we're going to first see the basic idea of SEO and then jump into the 9 fantastic ways that can help you improve the SEO of your Divi theme website.
So, beginner or advanced users both can take benefit from the knowledge mentioned below, and as the study say, "WHAT WE ALREADY KNOW DETERMINES WHAT, HOW, AND HOW WELL WE LEARN," it's good to be back on the basics.
Therefore, let's get inside this article.
Content
What is SEO?
---
SEO also known as Search Engine Optimization/Optimisation (if you're using UK English), it's a web practice that improves the quality of your website's content, design and structure to improve the quality and quantity of your website's traffic through organic searches without paying for them. Which further decreases bounce rates; increases user session, number of leads and then conversion.
Organic search includes the main search engine's area (ALL), images, videos, voice and more. For example, when we search Divi Extended, you'd find the website's title and other pages on the main search result the same as the below image,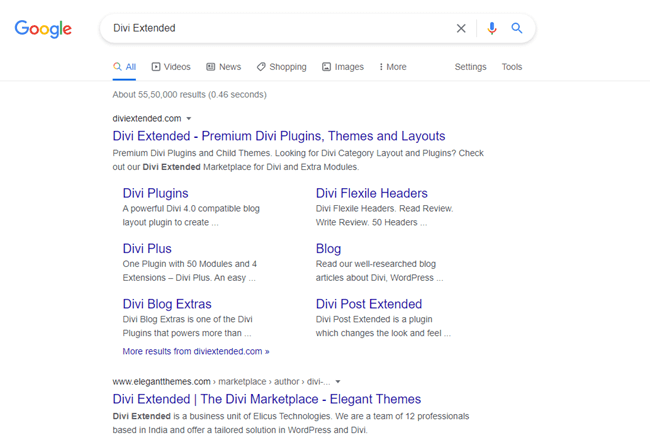 When the user goes to the images, they'll find your website's images there and videos in the video search area.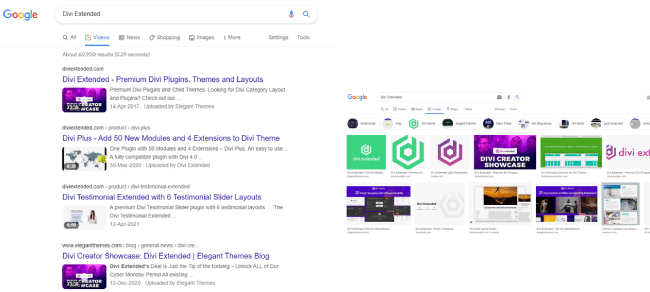 Through organic search, users can find your website in a lot of different ways if SEO is done right on the website. And by doing right what it means, your website's pages appear on the first page of the site. Because either you do SEO or do not, your website will rank somewhere on the web.
But, we don't want our website to be ranked on the 4th or 5th page. We want it to appear on the 1st page on a number of search terms. Not just one but a single page that could appear on the first with different search terms. And that's what search engine optimization (SEO) do.
What is Divi SEO?
---
Divi SEO is no different from normal SEO; it's just a term that Divi web designers use when they specifically talk about improving the SEO of their Divi theme website. Though, Divi provides some separate tools that can help you add some extra points to your website related to SEO. However, these SEO tools that Divi has already won't ultimately make your website search engine optimized; you have to look for other areas and try methods as well.
Is Divi theme SEO friendly?
Yes, it is, and the SEO settings it includes in the Divi theme option make it claim this argument. But, to make a website indeed search engine optimized, you need to do more. And by more, it's not mean that you have to turn your website upside down; rather, simply follow some best practices popular around the web, and the following 9 ways can help you do that easily.
If you want to improve your Divi website's SEO or any other theme or content management system, these following ways can help you really improve your performance of your website not just in terms of SEO but other aspects of the business as well.
Therefore, let's see what are those 9 ways to improve Divi SEO without any further delay.
9 Fantastic Ways to Improve Divi SEO of Your Website
---
(1) The Right Way of Content Creation to Optimize Divi Posts/Pages SEO
---
To improve the SEO of your Divi website, content creation was, is, and will be the topmost priority than any other aspects. Google or any other search engines' crawlers look for quality content. And if you have done content creation well, they will value your piece, which helps you rank higher. (We'll discuss later how search engine crawlers work.)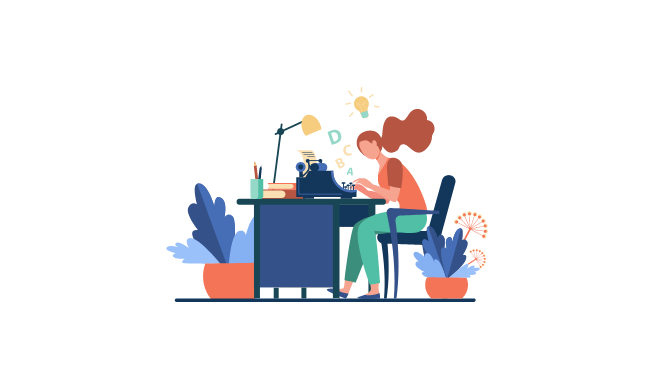 However, just adding a bunch of lines to a particular area of the site isn't going to help you score well at SEO. To improve Divi theme SEO, you must know the right way of creating content. You must know how to search and implement the right topic in its best form. So, crawlers can easily extract valuable information and rank your pages high. The following content creation steps can help you create the right content.
Topic Research
When you start to create content, the first thing you need to do is search the topic. Now, a topic could be anything related to your business. You don't need to search the topic on the internet; instead, you need to look at how other companies have created their content around a particular subject.
For example, you want to create content regarding riding a bicycle. Now, simply enter whatever query your mind is having related to riding a bike—for instance, a toddler riding a bicycle pops into your mind.
Lots of pages will appear, open each one of them and write down every essential thing you find in those articles and you can write about. Moreover, write down what they have missed, and you can include. With this, we have done our 10% job of creating quality content. Now, we need to find some keywords, and those pages can help you do that.
Keyword Research
Keyword research helps us find out queries that people are most looking for. And if we include those keywords in our content, then it will boost its SEO. How? Well, when search engine's crawlers look at content, they evaluate its keyword strength, and if they find keywords in our content that people are searching on the internet, they show them those pages.
How To Do Keyword Research?
Well, first, you can try Google Keywords Planner. Simply enter your basic query, and it will display some related keywords. However, to advance your keyword research, you need to take help from some keyword research tool such as Ubersuggest, Ahrefs or Moz.
When you use these tools, what do you need to do is, use those pages which you've found during topic research. Paste their URL in the Site URL bar or URL researcher in Ahrefs or Ubersuggest, respectively. If those pages would have any keyword included, these tools will help you extract them out.
What Type of Keyword Do You Need To Extract?
Keywords that would have more search volume, clicks and less keyword difficulty.
Long Tail keywords. (With words more than 3 or 4.)
Search suggestions.
Questions.
And related keywords.
You need to pick one as the main/focus keyword and the other as related keywords from all of the keywords. It simply means you have to use focus keyword more often in your content with the combination of associated keywords.
Structure
If the first 10% of the content isn't going to tell the users what it's about, they will not remain on the page longer. And that's why structure is essential when creating the right content. If your content isn't going to suit the human eye, then crawlers will not value your piece. Thus, developing a condition for bad SEO.
However, with a simple method, you can improve content structure as well as SEO. After topic and keyword research, you should create your content in the following phases,
Introduction
Body
And an actionable reason.
The Introduction phase provides the reader with the information that he/she will find in the content. The Body phase should explain everything related to the information. And the Actionable Reason phase should motivate the reader to take a particular activity regarding the information. For more information about creating the proper content structure, you can visit Elicus' Article Creation Guide.
Proper Headings and SubHeadings
Without headings and subheadings, the content is incomplete and confusing. Users won't find out which section belongs to what area of the talk and what its purpose there. Therefore, it's essential that you should use rich headings separating a specific content from another piece of words when you create the content.
How To Create Good Headings and Subheadings?
Use keywords in headings if possible don't force.
Prefer long and descriptive headings just like the above.
Use questions.
Use proper headings tags (h1, h2, h3 and so on.) Do not use h5 after an h3 tag; it's the wrong way to add headings to your site.
And try to make them natural and easy to read for both users and crawlers.
In this way, you'd add more points to your Divi SEO from your website's content.
Graphics With Proper Alt Images
Organic search can happen from images as well. And if your website's images aren't aligned with SEO, then you'd lose this side of benefit from organic search. Google can't understand what an image represents; it can/can't read the text in the images (there's an argument about this); however, it can read embedded text on an image, which is an Alternative Text or Alt Text.
And when users search from Google Images, your webpage's image can appear in the result if it has the right Alt Text. Thus, helping you improve your Divi SEO from images. And to do that, you need to include graphics on the page with proper and user-friendly Alt Text. If you want to read more about Alt Text, you should read HubSpot's article on Image Alt Text. Or watch the aboe video from Google Search Central.
Internal, External Links and Anchor Links
Wikipedia is an excellent example of internal linkings, and because of that, it gets a better user session every time someone opens a link. By adding internal links on your site, you create accessible pathways for crawlers to index your site on the server. And when a site is easy to index, its SEO is better. More pages will appear in the search result.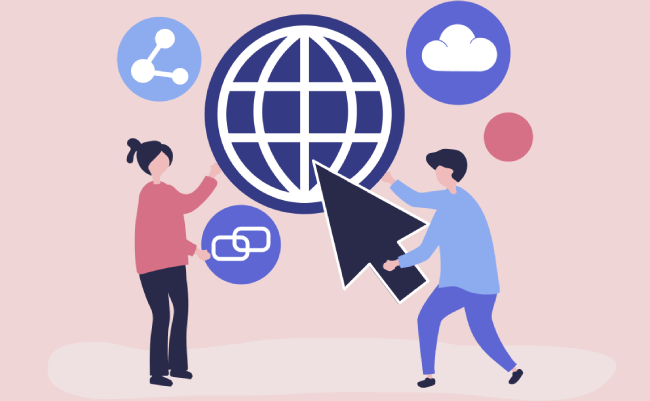 An external link helps your content come out as resourceful and insightful. Linking your page to another website with a better piece of information makes crawlers think this page has good targeting information. So, this current page is worth indexing and displaying a better place on the search result.
Anchor links, well another form of external links; however, they tell users easily what they'll find on the other side of the internet. Moreover, you can use them to provide users PDFs, downloadable (s) and more. For more information about linkings and how they can help you improve your Divi theme SEO, read SemRush's Internal Linking guide. 👈🏻 Well, this is another anchor link.
Post or Page Title
It's not the last thing but something you should do before creating inner content for your pages or posts. To improve Divi SEO, you should carefully take care of this side of content creation because a title in the search can make or break things easily. Google or any other search engine consider the title of the page or post as equally as they take inner content.
How can you create a Ranking Page or Post Titles?
Include keyword.
Keep it short.
Actionable and emotional.
Or try Coschedule's Headline Analyzer to create a top-performing headline for your website's post or pages. It checks all the factors that can help a title rank better and suggests improvement if needed.
(2) Sitemap & Permalink
---
A sitemap of the site is one of the crucial things that is required not just to improve SEO, but to also index our website at different search engines in a better way. It includes details about every page on the site with proper interlining between them, which allows the search engine crawlers to easily check out every area of the website. So, if you haven't uploaded your website's index, then it's a must that you should do to increase your Divi SEO. However, WordPress 5.7 by default creates sitemap for your website, but it's good to make sure manually as well.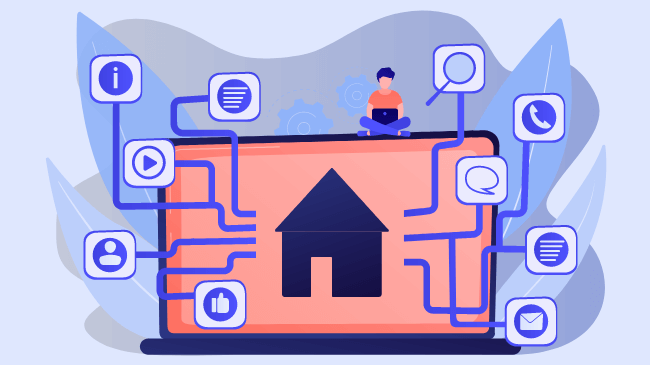 Another thing you need to consider when you create your website or thinking of improving SEO is how your website's pages, posts, or any other piece of content has its URL. From an SEO point of view, a short URL, also known as permalink, is the best practice. A website should have a search engine and user-friendly permalinks. Why because short URLs are easy to remember and share. Plus, if you use long URLs, they might count as broken pages, affecting your website's performance.
Note: If you're using long URLs and it's been very long, then it's not suggested that you switch all your URLs to short. Instead, in future, keep short URLs for the next content.
Learn more about Permalinks and how you should create them at Yoast's Permalink Guide.
(3) Use WordPress SEO Plugins to Improve Content Quality and Divi SEO
---
You may be good at creating content on your own. You've got a nice hold on your language and know how to mix all the things together. But without using a SEO plugin, it's hard to say you'd mix the right amount of things together. And that's what SEO plugins do. They tell you how much keyword you need to use. How much headings you need with keywords, and is there any linking present in the content or not. So, you can improve your Divi website's SEO at its best.
The following WordPress SEO tools will help you improve your Divi website's SEO, without keeping things under or over the board. With these tools, you'll have SEO balance on your site's pages, posts or something else.
Yoast SEO
It's the most popular WordPress SEO plugin that you can use to improve Divi SEO. By using Divi theme with Yoast SEO you can use the SEO analytic tool in the WordPress editor that guides you on creating content with the right SEO score. This SEO plugin shows you how many keywords you should in a particular content according to the piece length. Readability score of the content. Whether you're using proper h2, h3 tags with the keyword or not.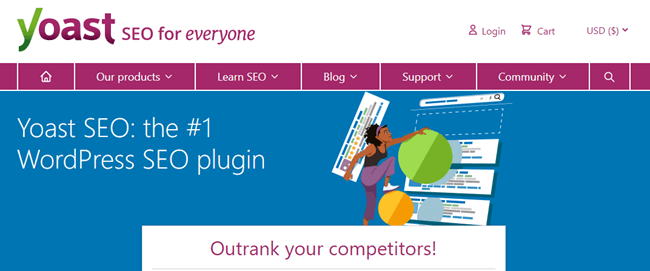 Is there any internal or external link on the page or not. Is your content including any images with adequate Alt text or not. The search snippet includes meta keywords or not. And there are many factors that the Yoast SEO plugin makes you aware of.
Plus, it also guides to the right the perfect permalink of the page and using this, you can also easily extract your sitemap and upload it to the search engine webmasters.
RankMath
After Yoast SEO, RankMath is the most used WordPress SEO plugin because what Yoast SEO provides in its premium version, RankMath, offers you for free. It can redirect posts, add Google Analytics, apply different Schema to your website and much more.
Moreover, its recent update now primarily works to improve Divi SEO. When you install this plugin on your Divi website and create a page or post in the builder, you view a Rank Math SEO icon that provides you with all the information to improve Divi SEO. So, you don't have to switch back to WordPress editor to view your page's SEO score, as most designers do with the Yoast plugin.
SurferSEO
If you don't want to use any SEO plugin on your Divi website, then SurferSEO can help you create search engine optimized content. However, unlike RankMath or Yoast SEO, it doesn't offer any free services. You've to get the premium account that provides you with a text editor to write your content. It allows you to enter the focus keyword, and based on that; it delivers you with the right SEO score and other factors as well; just like the below screenshot,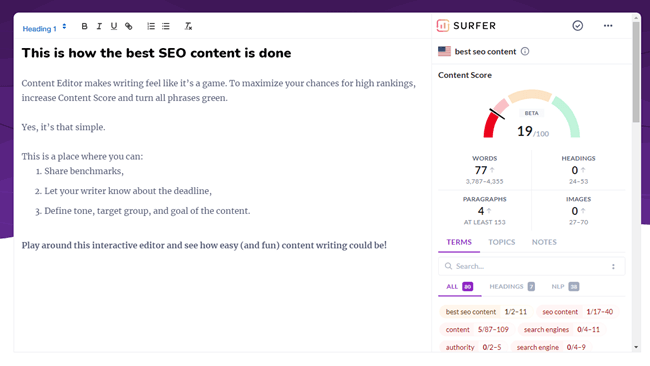 (4) How Google's Algorithm and Schemas Can Help You Score Better at Divi SEO
---
Since the 2000s, the way Google or other search engine works has been improved in a lot of different ways. Now, things don't just rank if they have enough keywords. And people couldn't fool search engines, especially Google; for this they have introduced several algorithms to evaluate a particular content. Therefore, only a quality content rank and nothing else.
What are Search Algorithms?
If you look at Google's explanation of search algorithms, this is what they say,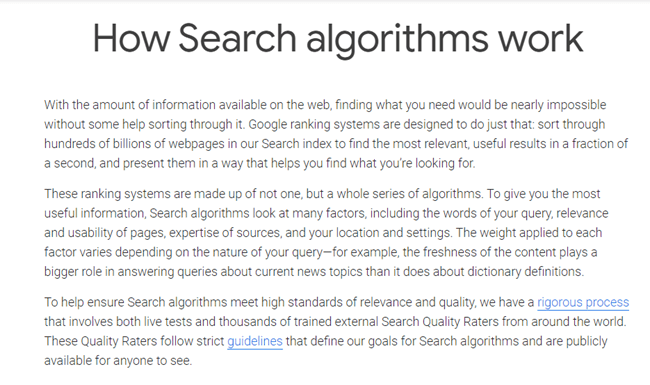 And in simpler words, Search Algorithms are the method made from the combination of multiple sets of rules to assess the quality of content on the page. The most recent update that Google's Crawler prioritizes is the EAT update which stands on Expertise, Authoritativeness, and Trustworthiness.
Unlike earlier algorithms that were so keen to rank page's with so many keywords on, now the algorithm is focused on what a particular content is trying to convey. The modern algorithm can identify the emotion behind a set of words – if it's natural and written for humans, not bots; then your content will rank. Thus, improves the SEO. If you want to know more about Google Algorithms and how they work, read Neil Patel's Guide on Google Algorithm.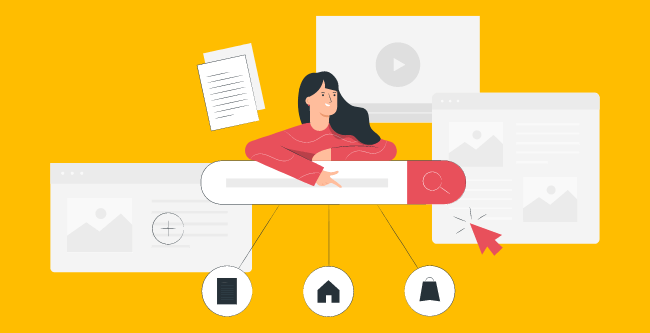 Another thing that can improve your Divi websites SEO is the Schema Markup favoured by Google. Schemas are the form of microdata that creates an enhanced description of your webpage content, which appears in search results as a rich snippet. You can find different types of Schema Markup at Schema.org.
Schema Markup provides the user information without even opening the link. Plus, if the page is related to a service or products, then you can show ratings on the search result to build trust and improve clicks per impression.
The famous Schema Markup primarily used on the website are,
This is how these Schema Markups look in the search results,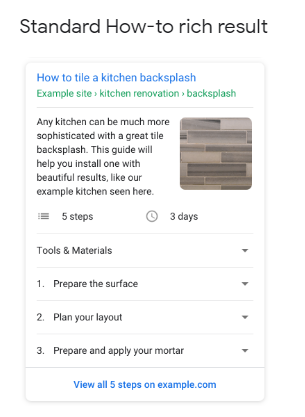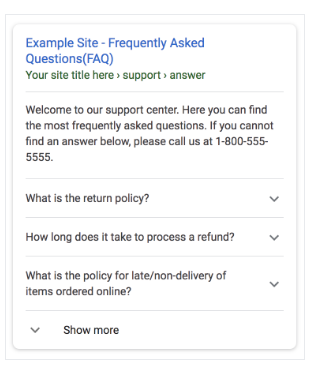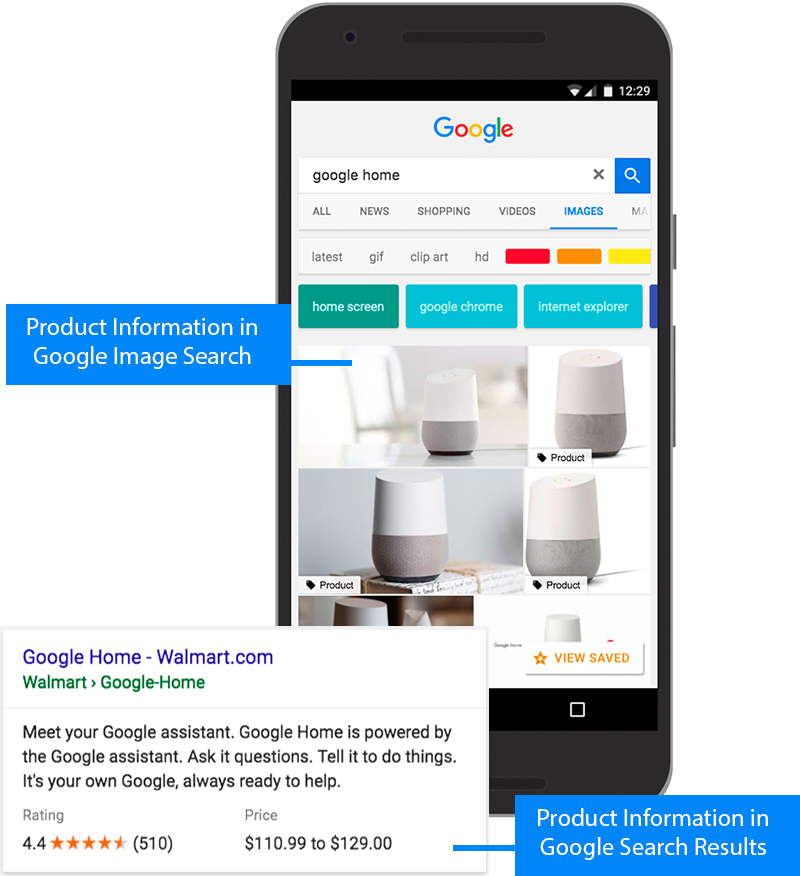 To improve Divi SEO, you can definitely use these schema markups. And the easy way to use them is to try the Divi Plus Schema modules.
(5) Maintain Old and Pillar Content on the Site
---
Pillar content on the site is the main part of a hierarchical content structure—all sub-articles refer to the primary one. Having pillar content improves the number of internal links and provides the search engine data where and to which quality content a set of particular articles refer to.
If your website contains old content, you must update them to ensure that the information they are sharing is accurate and comprehensive.
Updating old content doesn't mean that you keep adding content to your site; instead, you should delete that and request to disavow or remove it from the search engine webmaster tools when it's right.
(6) Design Structure To Follow To Improve Divi SEO
The way content is vital for SEO, your website's design is crucial to score a good number at search engine optimization. The way you represent every area of your website determines how good your Divi theme website is in terms of SEO. Perhaps you add high-quality content, but if it's not readable, how you're going to put an impression. If the content isn't impressive, users will bounce, and when they bounce, it'll decrease your Divi theme SEO.
Therefore, the following points can help you design an SEO Divi website.
Homepage
The page where most of your website users will arrive and navigate to other crucial pages of the site. If it's not done right, you will face difficulties to keep up your website at a better score on the search results page.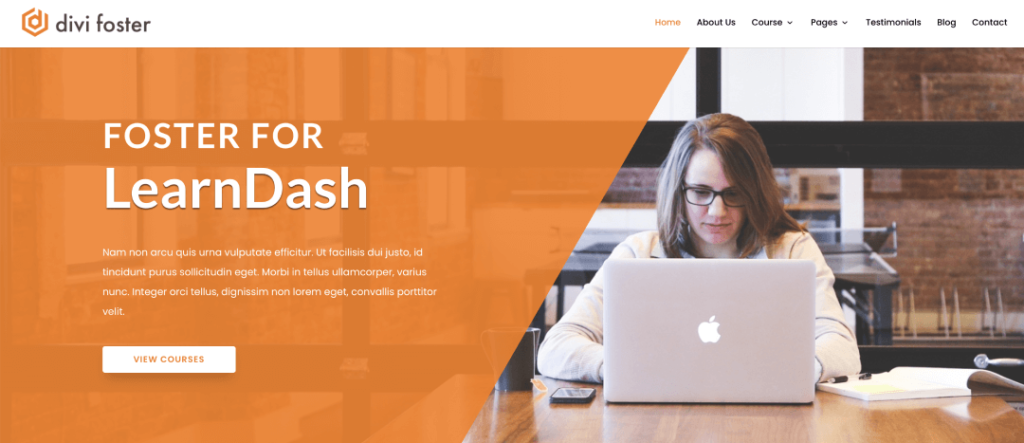 A homepage with a good SEO score always has an easy to navigate header menu and a vivid above the fold area, aka hero space. It should be designed in a way that holds users attention and motivates them to scroll further. The more they'd interact on your homepage, the more its bounce rate will decrease, and SEO score will improve.
To make your homepage more interactive, you can add a CTA or a contact form that would enable them to request a particular service. What else you can do to improve homepage SEO is to add design segments optimized for Schema Markups, such as testimonials, ratings, or even FAQs.
Individual Pages
When you design individual pages, you can add breadcrumbs to improve their SEO. Use a proper headings tag with keywords and search suggestions. Optimize images with Alt-text and CTAs. Keep all the pages interconnected with each other, and have actionable design sections like Blurbs, Videos, and more.
Blog & Posts (Comments Tag, Blog Sliders, and Ajax Loader)
In Divi, by default, the posts page has a comments section assigned to the h1 tag, which can lower your SEO score as only a single h1 tag is recommended in web designing. Therefore, you should remove the h1 tag and assign a different one.
Using the Divi theme builder, you can create a custom post template and assign your comments to a section with a different headings tag. Or you could use a pre-built template for Divi blog posts. 
Another thing you should take care of in Divi blogs is the indexing of each blog archive page which is gets ignored when you use the Ajax pagination that doesn't create additional pages to load more posts —
The WordPress default function that creates paginated versions of your archive pages using the URL structure,
/blog/page/1/
/blog/page/2/
/blog/page/3/
and up to 'n' numbers of archive pages.
Instead, it dynamically displays all of them on a single page, which is not good from Divi SEO's point of view.
To increase user session on a post, you can also include a blog slider in the post's content. So, users can navigate through different pages of your site and get the required crucial information. Hence, better SEO.
Optimize Divi 404 Pages
If your website fails to load a particular page and displays the user the default 404 pages not found error, then they can go back. Hence, affecting the bounce rate, but with a custom Divi 404 page, you can improve the user session and save your website from getting a lower SEO score because of a weird looking 404 page.
(7) Website's Pages/Post Sharing Can Improve Divi Website SEO
---
Yes, it's true. If your website's content gets shared on numerous website's, it can improve your Divi theme website's SEO. For example, you add images to your web pages and share them on Pinterest; then, when a user searches for something using Google Images and your website's appear through Pinterest, it's good for you.
Google SERP supports video search, so if your website has videos on the page, it could appear in the search result through Youtube, Vimeo, or any other video marketing platform you'd use to promote that particular video.
The same is true with other social media platforms. The more you share your website's content, the more you'd improve your Divi SEO.
(8) Website's Load Time
---
Website's speed was and has always been a topic of SEO and especially for the Divi theme. WordPress's most customizable theme is Divi, and because of that, it has those issues. However, it doesn't mean you cannot improve your website's speed to improve Divi SEO. You can, if you follow the right approach to boost your Divi theme SEO. Such as,
Hosting
Shared hosting can't be the solution for your growing business, and if you're creating a website with Divi, then you have to face the loading speed issue and thus bad SEO. Nevertheless, with a better hosting plan, for example, Cloud or Digital Ocean's self-managing space, you can improve the speed and your Divi website's SEO.
Images
Whenever you use a graphic, make sure you optimize its size. So, it doesn't create any loading issue whether you're on a shared or personal hosting plan.
Too Lengthy Content Not Suggested
Lengthy content with loads of links on it, never going to help your Divi theme SEO. Rather, keep the content length between 1000 Words to 4500 (3000 if possible) because, according to the Bing Webmaster tool, lengthy content slows the website's speed, which is not good for SEO for Divi.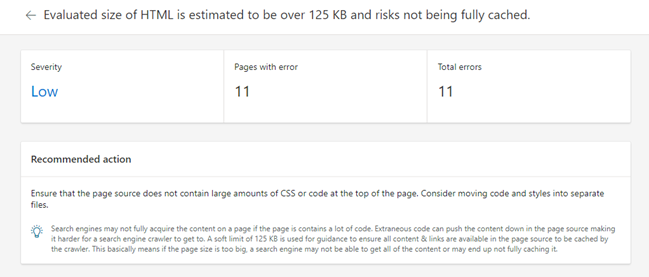 Use Videos on Loop Rather Than GIFs
Using GIFs and cannot compromise with their quality by compressing them, it's better to use optimized videos and put them on loop if you're using Gutenberg Editor in the Divi theme. Videos have a small size and better quality compared to GIFs.
(9) Use Right Modules to Improve Divi SEO
---
Some modules are to enhance the performance and designing of a Divi website. And other modules are to improve its SEO. Modules like Divi Breadcrumbs can help you improve SEO as it allows the crawlers to index a page of the site on the server easily. Plugins like Divi Testimonial Extended can add a star rating schema to every testimonial that would display as a rich snippet in the Google search results page.
Similarly, modules from the Divi Plus plugin, such as the Howto Schema module, Product rating module, and FAQSchema module, can add a respective schema to the page and help them appear on the search results page as rich snippets or suggestions.
Wrapping Up
---
We hope by following the above points, you'd be able to improve your website's SEO for the Divi theme. Make sure when you apply changes to your Divi website, you don't do it in a hurry; instead, take time to reflect on each of them. And wait for those changes to work. Because many times while updating a website to improve SEO, the website owners can't keep patience and continuously run changes after changes which can affect your website.
Therefore, apply these points with care and thinking of long-term benefits, not short term gains. And with time, you'd see a boost in your Divi website's SEO performance.