Every user expects a website to be easy-to-navigate, simple to access, and takes users easily from one page to another, user knowing where he/she is going to land on next. If you have a WooCommerce website to sell your products online then you must the easy navigation functionality.

WooCommerce website contains multiple products and to sort them in order a category page in which each product is listed is a must. Give a clean & sort-out layout to the website visitors and attract more with an organized category page using the Divi Plus Woo Products Categories module.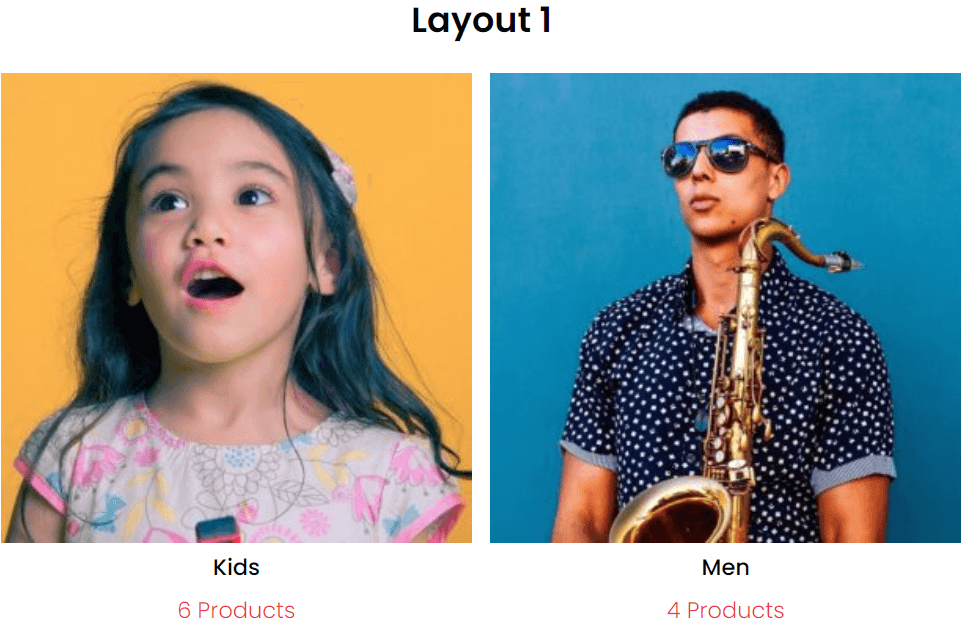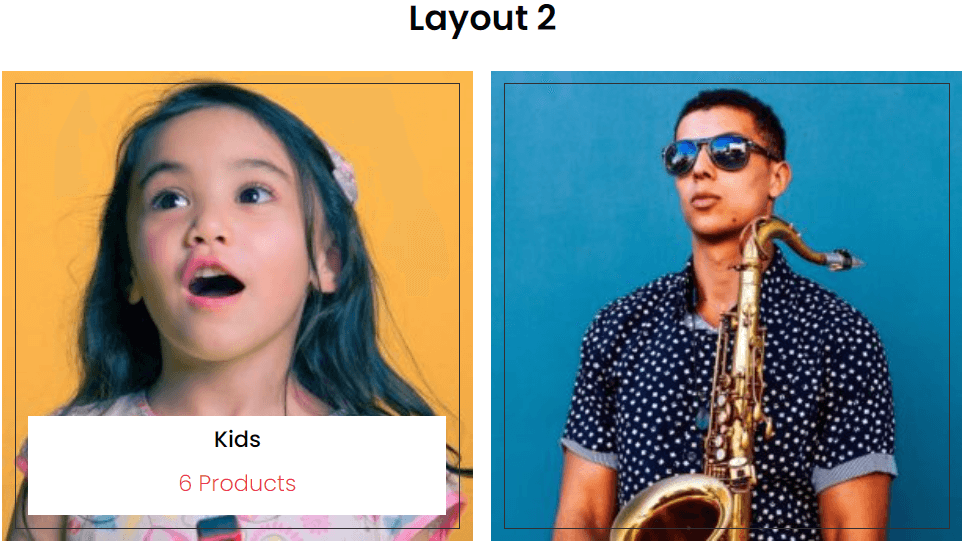 This Woo Products Categories module offers 2 layouts in which you can show your categories on a webpage. No. 1 layout has a thumbnail image and below it category name and count of the product & No. 2 layout has a thumbnail image upon it appears the category names and no. of products but with using the show content on hover you can choose to show the category name & products count on hover, amazing isn't it.

Woo Products Categories module offers 6 columns with a setting to adjust the spacing between each column. Moreover, it also offers to enables the masonry option to give an elegant look to your category page.

Show thumbnail & adjust the thumbnail size from WooCommerce Thumbnailor WooCommerce Single, Customize the design of the Woo Products Categories module using the design options title, product count, sizing, spacing, border, shadow, animation, etc to make it look more eye-catching.