There are several things on a webpage that need not be shown & at the same time there some things that need to be shown only to some specific group of people, so the best and the easiest way to achieve this functionality is by using the Divi Visibility Plugin.

Divi Plus has introduced a visibility extension that can be accessed through the Divi Plus extensions & for this you must have Divi Plus Plugin installed on your website. Installing Divi Plus plugin is very easy just click on the add new in plugin section and install the divi-plus.zip file and you are ready to move.

Go to settings then click on Divi Plus here you get the extension setting and after clicking on it you get the option of Enable visibility manager for Sections, Columns, Rows, and Modules. Choose from any of the four options on which you want to enable the visibility setting & just save the changes.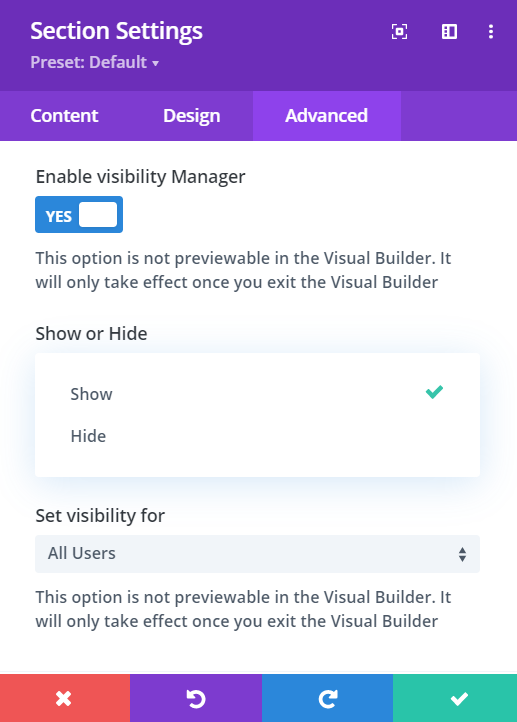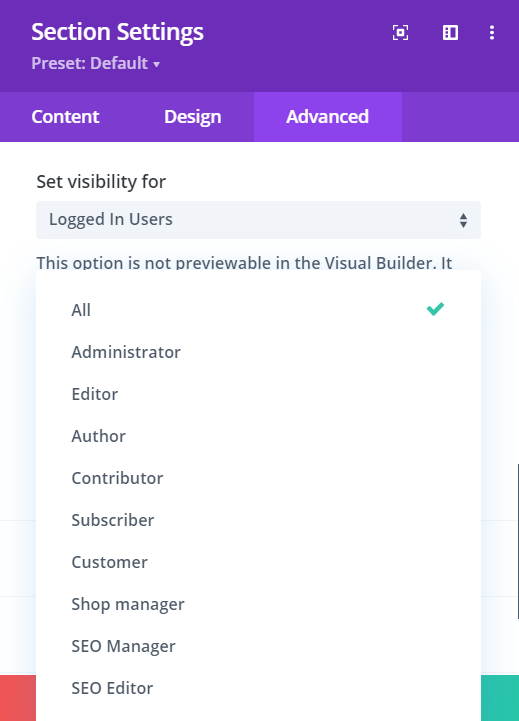 Another great thing about this Divi Visibility Plugin is that it can be applied on any page or post. Just go to any particular page where you'd want to enable visibility. Choose any module as per your preference edit the settings and if there is something you'd like to have hidden or shown on your web page then just click on the Advance setting option and then visibility.

Visibility gives you the option to enable the dynamic visibility for Divi, but once you enable it until you exit the Divi Visual Builder it won't show any effect as it is not previewable when the builder is being used. You get a show or hide option, choose either of them to display or to keep the content hidden. Another option you get is to Set Visibility For a particular set of users- All Users, Logged In Users, & Logged Out Users.

Divi Visibility is an extension of Divi Plus very useful for the website owners to enable & disable some elements to some set of users. Divi Plus offers various modules that can help you make your website look more engaging & traffic-driven.