Thinking to start an eCommerce website or already have one? Then why not have a website or an online business that meets the needs of all your clients. When a user visits your website they look for the products they need, a user-friendly & smooth user interface with a beautifully designed layout keeps the user engaged & retained on your website.
WooCommerce websites in the eCommerce business are growing like anything. So, to help you make the WooCommerce website more attractive that users can easily navigate, we bring you the Divi WooCommerce Carousel crafted using the feature-packed Divi Plus Modules to showcase all your products in a way that catches the attention of the user.
Divi Plus offers various WooCommerce modules to make your website look fascinating & one of them is WooCommerce Carousel so to use this Divi Plus module you first need to install Divi Theme & Divi Plus Plugin on your WordPress website then you are ready to hit the ground.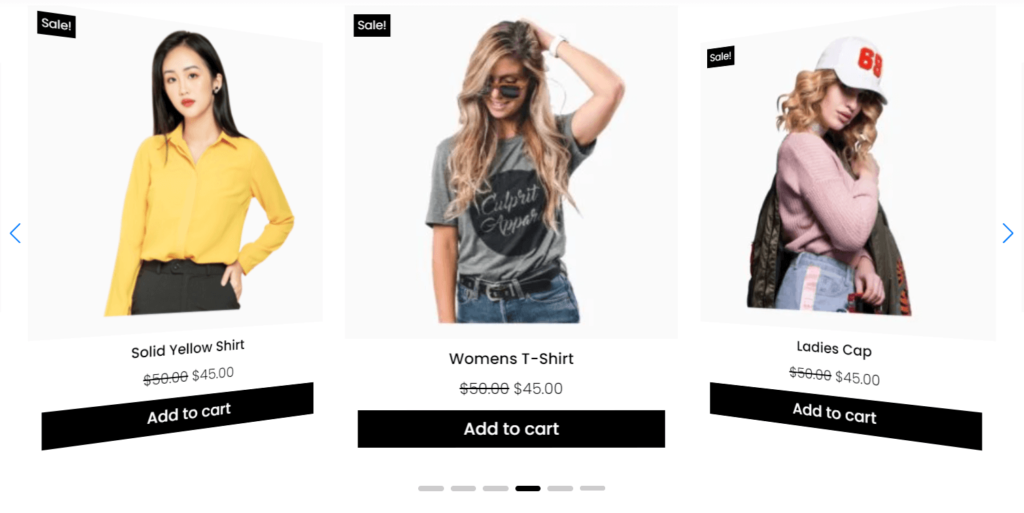 Add a new page or edit an existing page where you want to display your products in the carousel, select the DP Woo Product Carousel from the module list of Divi Plus. Here you will get to customize the content, display, background, design, size spacing, everything in just a few clicks.
The very first step you get to customize is the Content where you can choose the product view type it gives you 5 options just choose the one that favors your website. Select the number of products you want to display, in which order, hide the out-of-stock products, or show some particular categories.
You can even customize the display setting which has options to show thumbnail size, price, add to cart option with or without hover. Whenever there is a slider effect on a page it grabs the attention & has the potential to take the customer from one page to another & you get 4 different slide effects in Divi WooCommerce Carousel – slide, cube, coverflow, & flip.
This is not it, you get to personalize the setting of how many products to display per view, the number of slides per group, adjust the space between the slides, dot pagination style, arrows, etc.
Divi Plus WooCommerce Carousel is one of its kind, smooth, elegant & offers to set the background as you like be it in gradient, particle background, or you can also add an image, & background color. Be selective in what you choose to show to your customers, after all, they are the force that will drive your success.