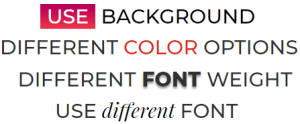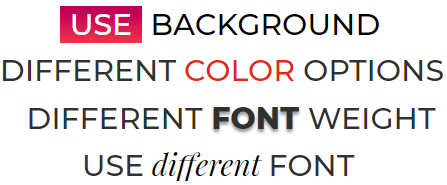 Using Divi Fancy Heading Module, you'll be able to create beautiful Divi heading styles without writing any code or headings CSS. It's a complete Divi headings (h1-h6) customizer that lets you create attractive and engaging Divi heading text. Divi Fancy Heading module is a part of the multipurpose Divi plugin called Divi Plus, which has multiple Divi modules that are useful in designing attractive elements on a webpage.
Fancy Heading module available in Divi Plus plugin allows you to create custom headings with multiple color variations, different font styles, and font-weight, and background having color, gradient, or image in int. Using this module is very simple; all you have to do is launch your Divi Builder and insert this module on the page you want customized headings. After that, type in your heading text and customize them with available settings.
For pleasant Divi heading styles, the Fancy Heading module is the swiss army knife of custom heading designing in Divi theme that lets you create unique heading text with a variety of design combinations. Extra modules you'll get with this module are Divi Breadcrumbs module, Fancy Text, Separator, and Before After image slider.