Whenever there is a query or information needed user turns to the internet to find a quick solution. So, here blogs come into the picture, blogs are essential for every website just to give some highlight about your business or thoughts to the user. Therefore, why not have a blog on your website that users can't resist clicking on.

Divi Plus modules are handy in designing almost everything on your website, so is it's one of the modules Divi Blog Slider, capable of giving a flawless look to your blog section you'd want to display on your webpage.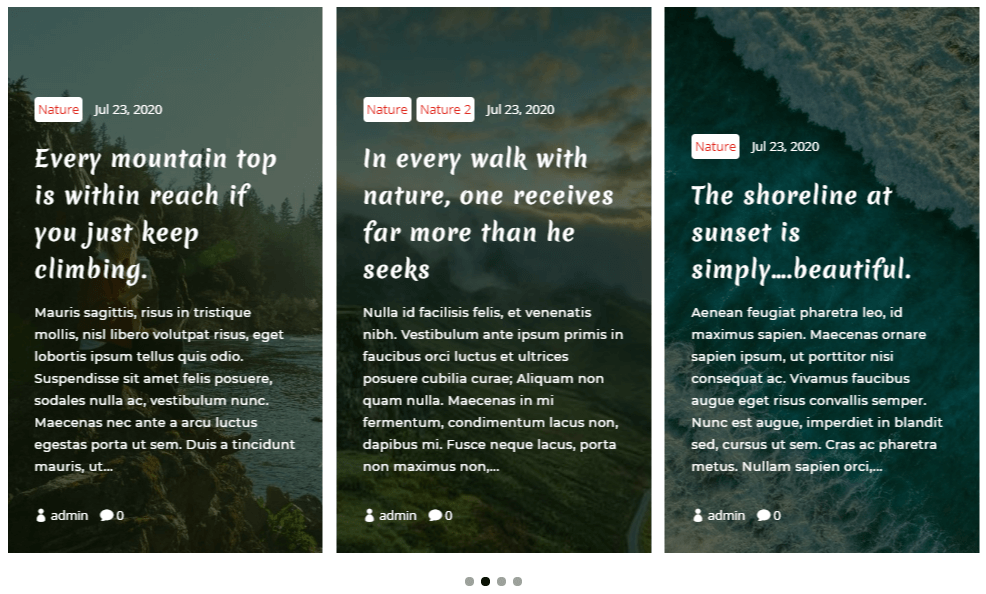 This Blog Slider contains 2 layouts, one with content/excerpt, read more button, meta on the right side of the image, and another layout has content/excerpt, meta, & read more button over the image. That's not it, showing the author, date, category, comment count, & read more button is just one click away.

Both the Divi Plus Blog Slider layout looks awesome when used with the effects- slide, cube, coverflow, and flip this renders a lively look to the blog on the webpage. Also to enhance the look you can enable loop, autoplay, hover, arrow, dot pagination, autoplay delay, transition settings, & many more to customize the appearance as per your choice.

Keep the design of your blog subtle with the customizable setting of text-shadow, text body, title, & meta. Read more button is the action you want your user to take, so make it more attractive than ever with the simplest setting of background change.

Blog Slider is being preferred by every business website regardless of the industry, the first impression is the last so never miss out on impressing your audience and just give what they want- an ideal website.