A new version of Divi Blog Extras is available with some of the most requested features from our users. Here is the list of new features added in Divi Blog Extras 2.1.7.
[Updated: 1st May 2020. Divi Blog Extras now have 7th Layout – Masonry]
Added support for Tags, Author and Date archive pages
So far this feature was only available for the category archive pages but now Divi Blog Extras users can display the Author page, Tags or Date archive page using its own layout created with the Divi Builder and with one of the available layouts in the  Divi Blog Extras.

Added the post read time meta
Now each blog layout available in Divi Blog Extras has an option to display estimated read time. The read time settings are defined as words per minute (50-350) on the plugin settings page using an easy scroller. Default reading speed is 220 words per minute which can be adjusted globally from the settings page.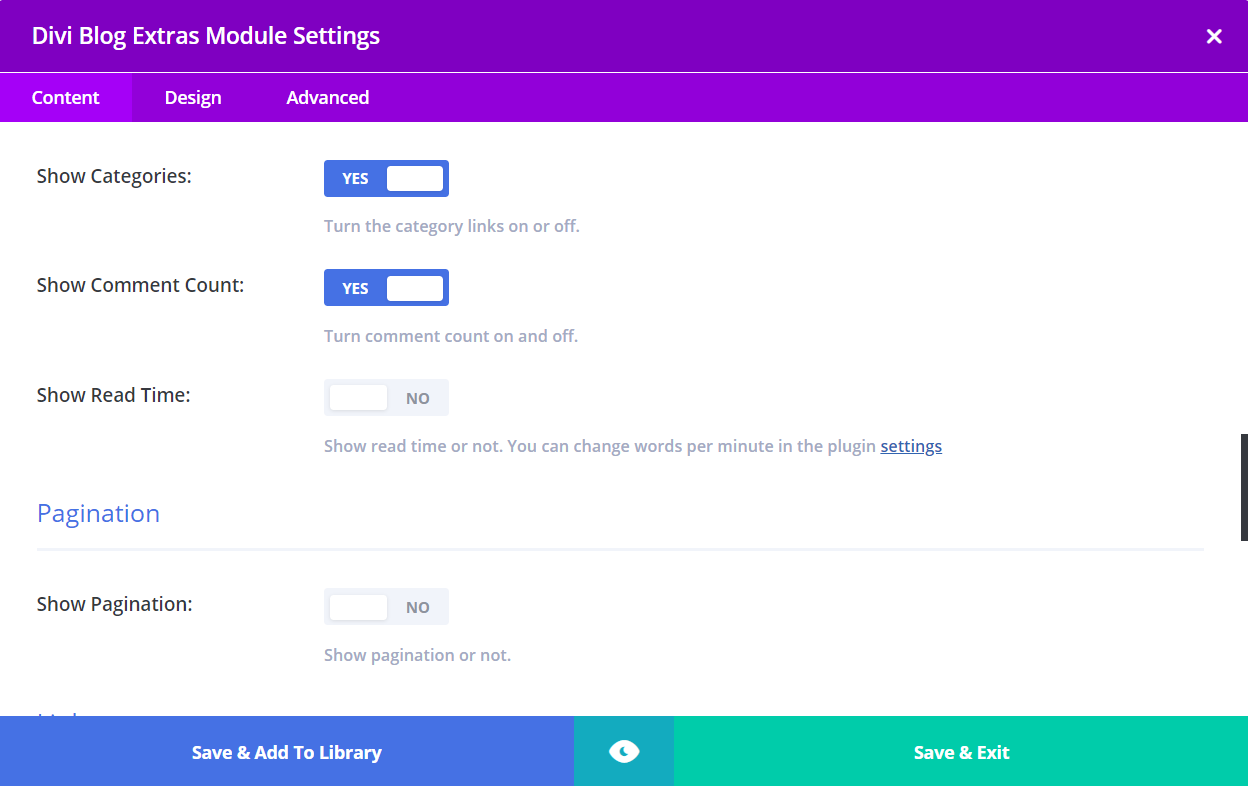 Added control for selecting featured image size
Until now, the large image size was used as the only image size for Divi Blog Extras featured image. It was suitable for some layouts but in case of large screen size, the image dimension of 1080 pixels was not getting enough and the images were blurred. It happened especially in the case of Classic and Fullwidth Background layouts. Divi Blog Extras has now control available in the module settings to specify the image size which will be picked by the module for its feature image.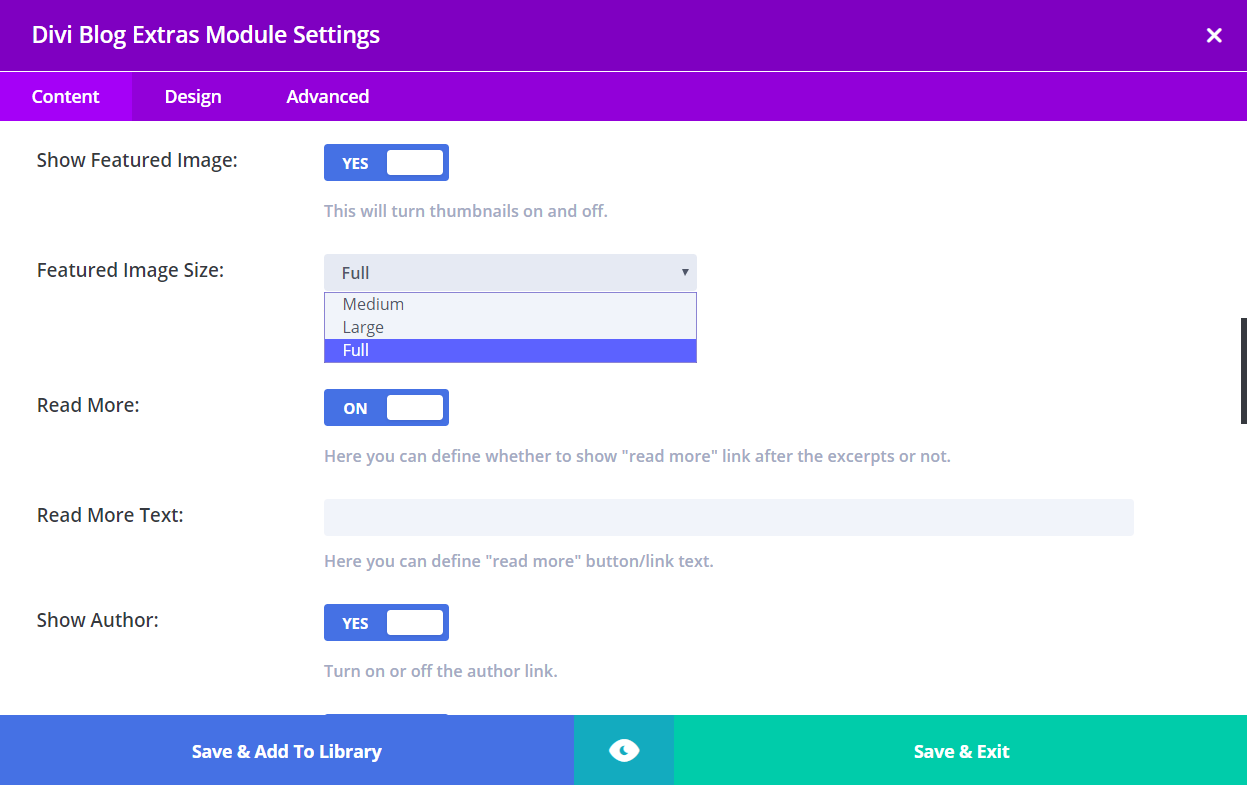 Added control for the background color selection in Block Extended layout
So far, no control for the background color was available in the Divi Blog Extras Block Extended layout. It can now be controlled from the module settings and background color can be specified for each Block Extended module. For an alternate layout, the color specified in the background mode is rendered on the page.