Didn't make it to the Black Friday Super Sale? No problem, the discount season at Divi Extended is still on, and during the next few days, you can avail FLAT 30% Discount on Everything. Because it's CYBER MONDAY 🗣️
It's the best and last chance to get the Lifetime Membership at a huge discount. Exclusive products are at a 30% Discount, and even new launch is at a 30% discount.
This marks the best CYBER MONDAY deals ever. That's why it's CYBER MONDAY SUPER DEALS.
Hurry, shop the sale now, because it'll end soon.
Fastest Selling New Launch 🚀
---
Before you move on to our best deals and offers, have a look at the Fastest-Selling Divi Marketplace Product: Divi Layouts Extended. A fast and lightweight plugin with a huge library of pre-built custom layouts of different kinds.

Whether you need a landing page, Header layouts, or WooCommerce sections, this plugin provides you with all the best Divi layouts in the most subtle way. There are 600+ layouts at your disposal that you don't even need to manually download and import.
Yes, that's right. Divi Layouts Extended comes with an inbuilt panel to preview and save layouts directly in your Divi library. No extra effort, only one click and you'll find your favourite in the builder to use. Isn't it great? And this CYBER MONDAY SUPER DEALS, you can make it yours at a FLAT 30% Discount. Go get it now.
Forget to BUILD FROM SCRATCH
$2800+ Worth Items for Just $314: Last Chance to Get Lifetime Access
---
With our Lifetime Membership, you can make the most of Divi Extended and its products. And not only Divi Extended but Divi theme as well. The Lifetime Membership is the best way to have your hands on one of the Best Divi products by #1 Divi Author.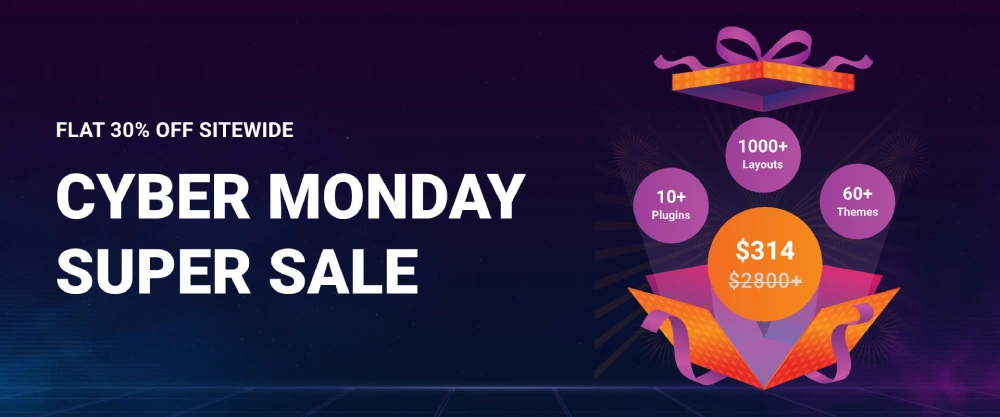 A single license to our Lifetime Membership gives you access to all of the products available at the Divi Extended store. Also, the access you'd get will be for a Lifetime, not just a year or two, but to a longer extent.
Inside the Lifetime Access, you get
12 powerful and bestselling Divi Plugins such as Divi Plus, WooCommerce Extended, Divi Blog Extras and more.
50+ ready-to-use Themes like Divi Cart Pro, Flexile, Divi Edu and more.
500+ pre-built custom layouts to help you design quickly and efficiently.
Use them on Unlimited Websites.
Support and Updates for a Lifetime.
And together, all of these value over $2800, but this CYBER MONDAY Super Deals week, you can get it for only $314. At this price, you're choosing the best without compromising anything.
Therefore, wait no more and become our Lifetime Member to build world-class websites in no time.
Cyber Monday Super Deals Ending Soon
Huge 30% OFF Sitewide for a Few Days Only
---
Divi Extended has a huge library of premium Divi products with 12 Divi Plugins, 50+ child themes, and overrrr….. 500+ pre-built custom layouts. 🙀 Whether your requirement is to get an all-in-one plugin or something specific like Divi WooCommerce Extended to level up your eCommerce store.
On our store, you can find solutions to every Divi web design need, regardless of your Divi experience. And during this Cyber Monday Super Deals, you can make those flagship products yours with a FLAT 30% DISCOUNT. No coupon is required.
If you need a suggestion, go for Lifetime Membership.
Exclusive Deals on Bestsellers 📈
---
The deals we're running during this CYBER MONDAY Week are sensational and value-giving to the user; check them out before it's late.
Divi Plus from $59 $41.3
For someone looking for an all-in-one solution, Divi Plus is the perfect tool. It's a huge plugin with 50+ modules, multiple extensions, 30+ themes, 50+ starter templates and over 500 design blocks.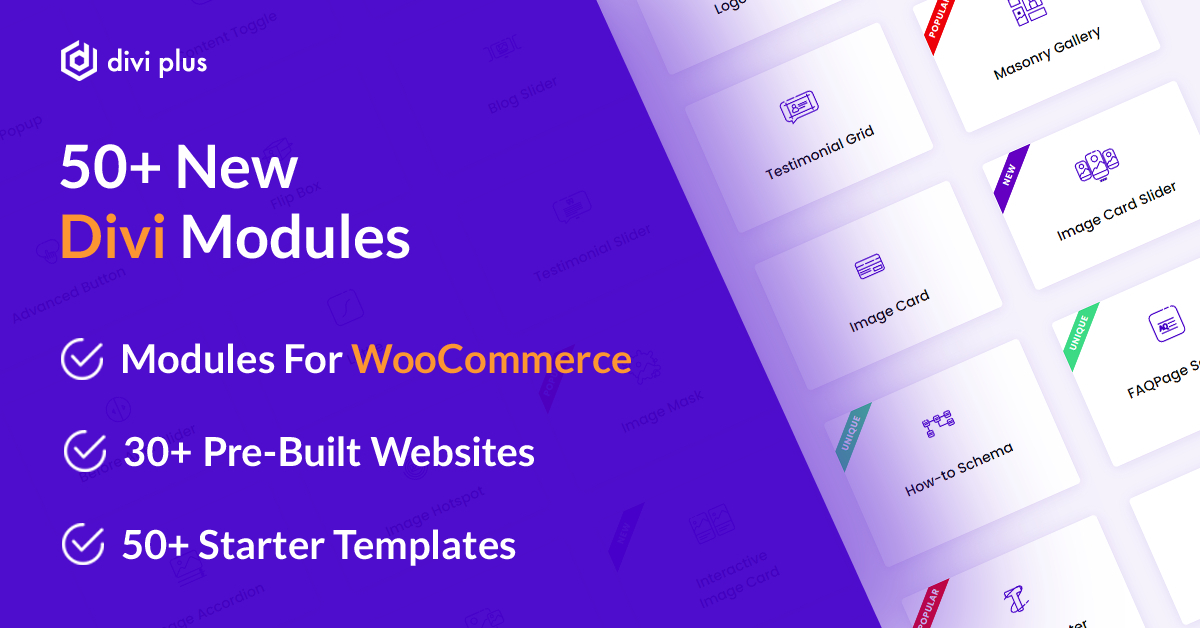 With this, building a Divi website of any business niche is possible more than ever and that too in a little time.
It has modules to meet every need, themes to kickstart any project and layouts to build any website without missing any crucial webpage element. And by getting it during this Cyber Monday Super Deals week, you'll make the best choice to level your Divi design with no extra effort.
Divi WooCommerce Extended from $59 $41.3
Want to design your Divi WooCommerce store from scratch? We got you covered. The Divi WooCommerce Extended plugin is a tool kit with an amazing set of tools that allow you to customize your digital store in a much more extensive way.
It includes modules that let you add a mini cart to the store. Display products on the carousel; apply quick view on the products and many more options to lift a Divi WooCommerce store's UX immensely.
Get Divi WooCommerce Extended Now
Flexile Theme from $49 $34.3
Things can go multipurpose, and therefore to help you in your multipurpose quest, we've designed the Flexile theme.
It's a multipurpose Divi child theme with more than 250 library elements, 70 headers, 70 footers, 10+ homepages, 15 landing pages and about 75 other templates to complete different websites in different ways.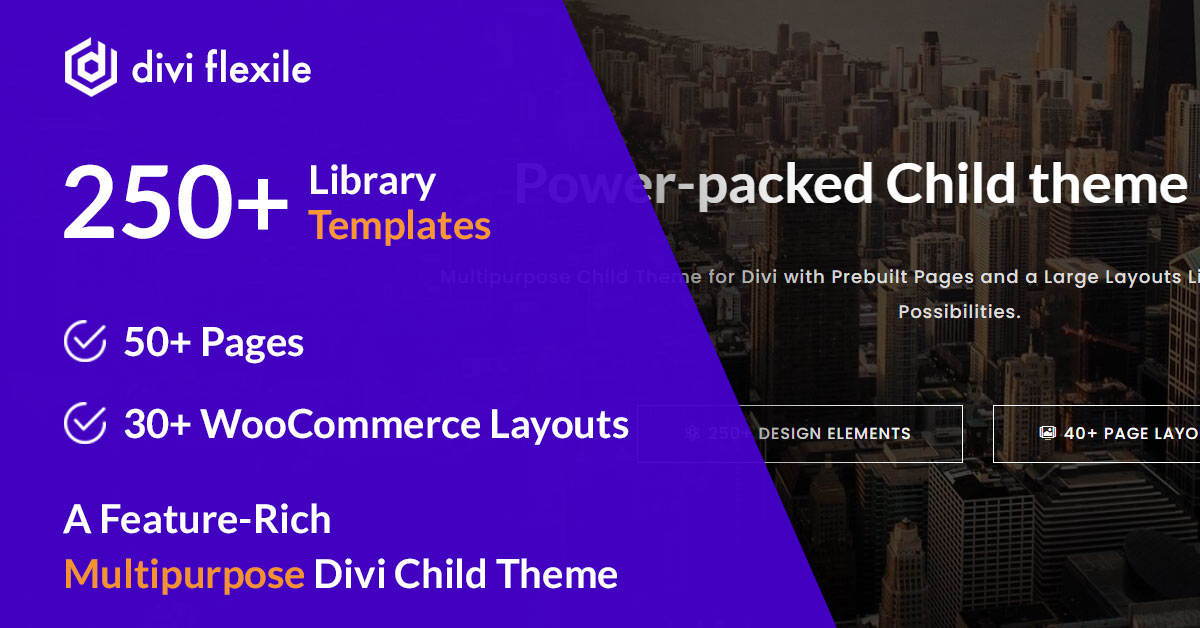 Each layout and each page is ready-to-use; all you have to do is select what suits your requirement best and replace the demo content with yours. It supports WooCommerce; it supports Learndash, and other popular WordPress solutions to build an all-around Divi website.
Divi Blog Extras from $39 $27.3
Improve blog interaction with enhanced blog pages using the Divi Blog Extras. A user-friendly Divi plugin with multiple blog layouts and options to easily customize archive pages in Divi.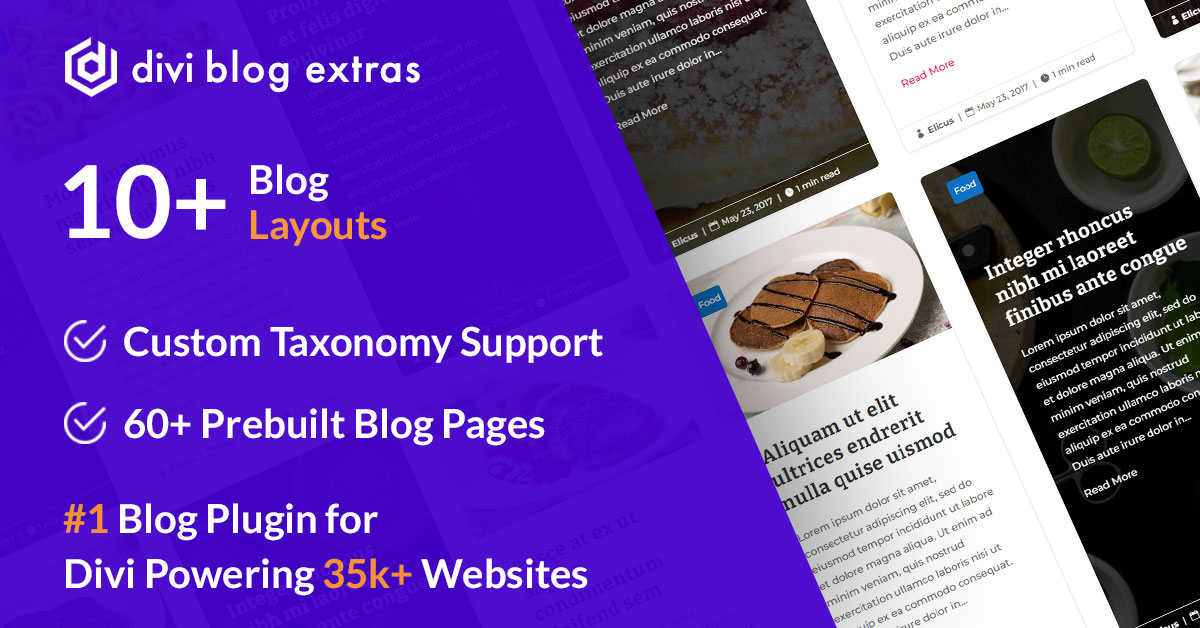 It's the #1 Divi blog layouts plugin that offers masonry format, category filter and over 40 pre-styled blog layouts that you can easily apply to your blog.
With this, your blog will have a better view, and users can easily find the posts they're looking for.
Divi Cart Pro from $39 $27.3
Don't want to spend more time designing your Divi WooCommerce site? No worries. Our ready-to-use modern Divi WooCommerce theme Divi Cart Pro is here to help.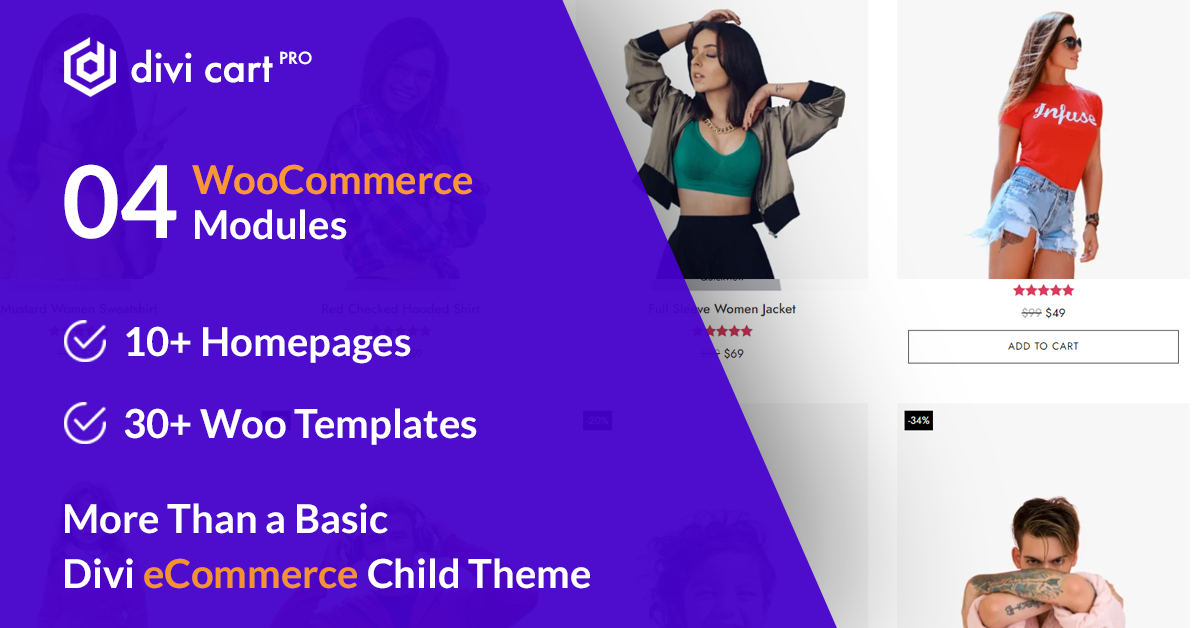 Using this theme, it will be easier for you to build or modify your existing Digital store into something new. It includes inbuilt modules to boost the store's performance and allow you to work easier. Furthermore, you get pre-built homepages and other layouts to enhance the website's look to the max.
Don't Miss this Opportunity Again: Grab Lifetime Access Now
---
Black Friday is over, and now all remaining is Cyber Monday. So, why not make the best of it while it lasts? Our CM super deals can bring the best Divi products you ever wanted. And not only the best but also those that change how you use the Divi theme and its builder.
With our Lifetime Access, it becomes even better. You get premium plugins, ready-to-use child themes and custom layouts at the best affordable prices. Items worth $2800+ are available for just $314 only. In addition to products, you get,
The License to use them on Unlimited Websites.
Stay ahead with Lifetime Updates and Support.
Pay only once without any extra fee.
If you want to build incredible websites at a low cost and spend less time, then the Lifetime Membership of Divi Extended is what you're looking for. And Cyber Monday Super Deals is the best and last chance to get it at a huge discount.
Cyber Monday Super Deals End in a Few Days