Presenting information on the website in an organized manner is the best way to keep website visitors engaged. Whatever they're looking for, if found easily, it makes their day. Divi search results page, by default, provides the information in the simplest yet organized manner. But, if your website's design is a bit artistic, then the default look might make users think of something else.
Therefore, it's essential you build a custom Divi search results page for your website. And to assist you with this, we have a flagship fascinating Divi plugin that can woo your users' minds. If you're ready to embark on the journey of customizing search results in Divi, then let's get started.
Divi Blog Extras: the #1 Custom Divi Search Results Page Solution
---
Divi Blog Extras is the #1 best-selling blog plugin for Divi. It includes a total of 8 layouts to quickly turn a simple blog into an attractive and easy-to-interact archive page. And to utilize those layouts, you don't have to import anything. Instead, you get a module that allows you to build custom blog pages from scratch.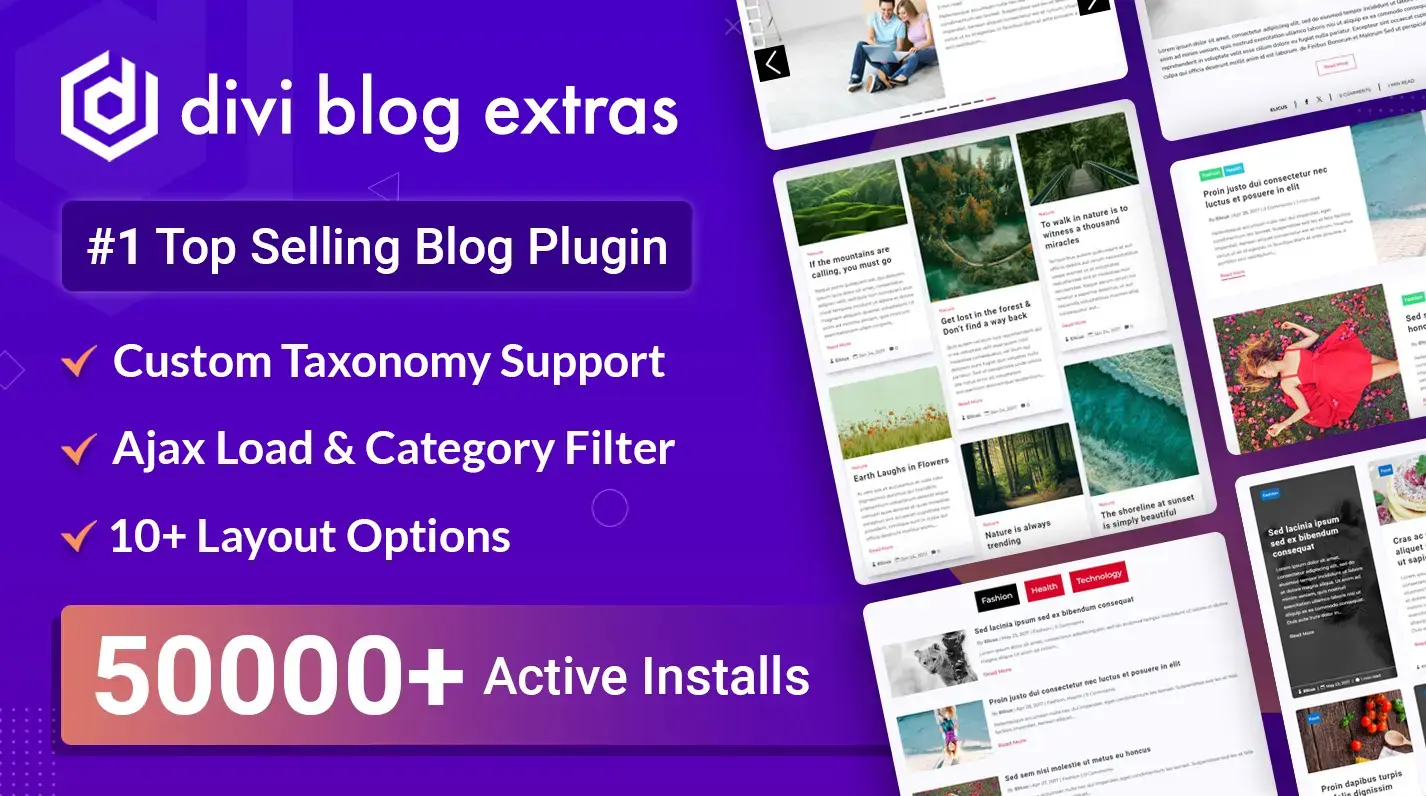 Okay, now you might be wondering how a blog plugin and module are going to help you build a Divi search results page. Well, that's the magic of Divi Blog Extras.
You can build fantastic blog pages at the same time, use it to design search results pages, too.
One plugin, multiple uses… interesting, right? And the below steps are going to help you do that effectively.
5 Easy Steps to Build Custom Divi Search Results Page
---
By following the below steps one by one, you'll easily create your custom Divi search results page in no time. If you enjoy watching a video rather than reading the instructions, you should check out the following.
Else, continue with the written instructions and enjoy the process at your pace.
#Step 1:
Install and Activate Divi Blog Extras
In the pursuit of building an organized search results page, first, we need to install and activate Divi Blog Extras. Thus, visit the Divi Extended store, and get the Divi blog plugin per your requirements.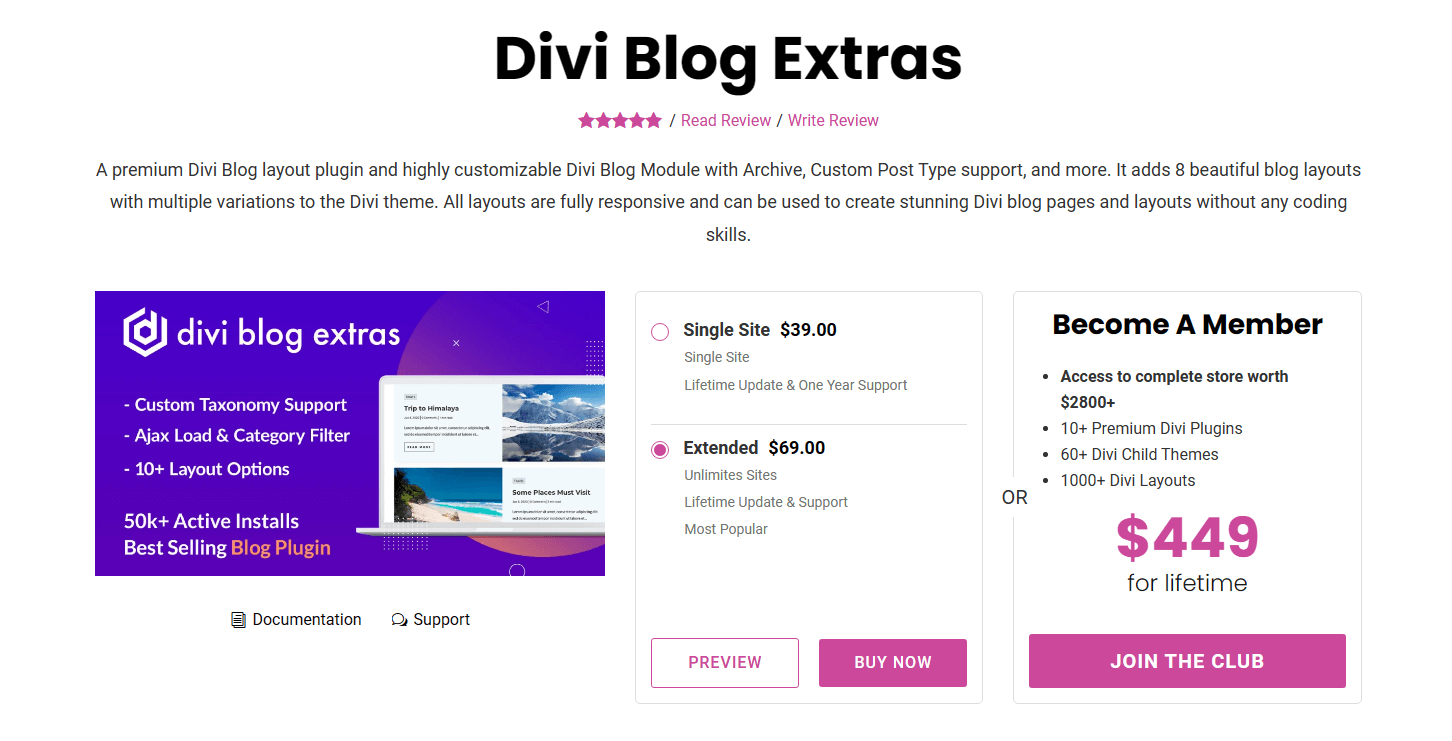 Once you have the plugin, simply install and activate it just like a regular installation of premium WordPress plugins. If you need further assistance on installing the plugin, visit Divi Blog Extras' documentation.
#Step 2:
Access Divi Theme Builder
After activating the plugin, the next move we need to make is to access the Divi Theme Builder, where the real magic of Divi happens.
If you're new to Divi and don't know your way around Theme Builder, then I'd suggest you check out this tutorial. Else, on your WordPress Dashboard, go to Divi → Theme Builder.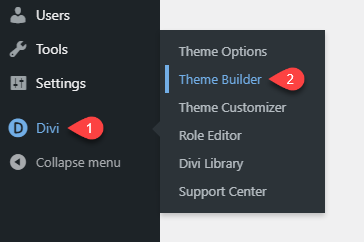 Once the Theme Builder is loaded, move to the next step.
#Step 3:
Add a New Template for Search Results Page
To build our custom Divi search results page, we need to create a new template in Theme Builder. So, for that, click on Add a New Template.

Then, scroll down to Other and from the available options, select Search Results.
#Step 4:
Add Custom Body
As you select the Search Results page option, a new template will be created with the Global Header and Footer. One thing missing is the Custom Body; to display some results on the search results page, we need to create that body.
So, hit Add Custom Body, then select Build Custom Body.

After the builder canvas is available, add a new Row, and inside it, insert the Divi Blog Extras module.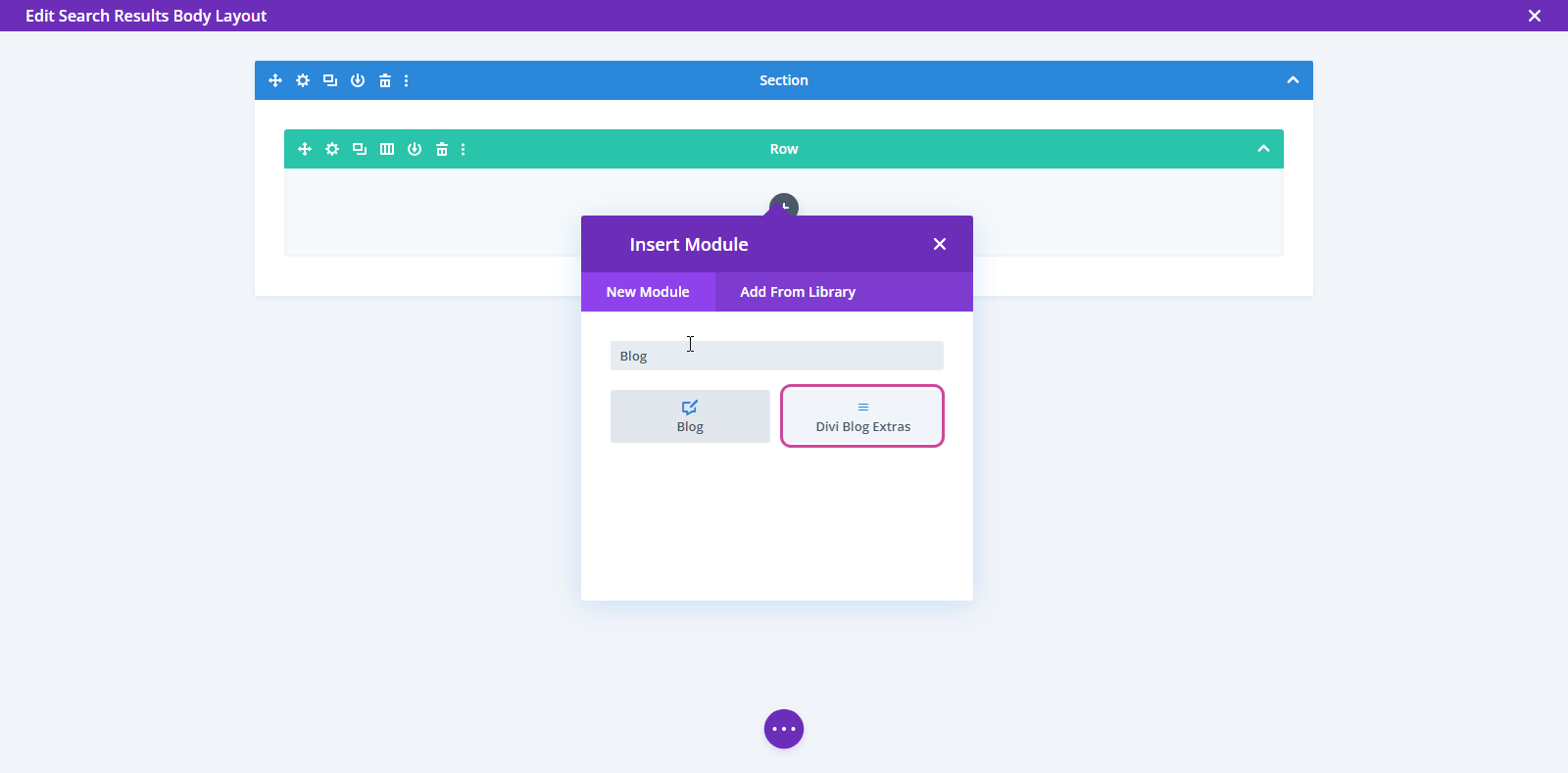 As soon as you insert the module, a blog archive will appear on the builder. It's the prototype of how your search results will appear. We are almost done creating our custom Divi search results page with Divi Blog Extras. However, in the next step, you can hone your skills to make the most out of the search results page.
#Step 5:
Customize Divi Blog Extras for Search Results Page
Divi Blog Extras offers many customization options, which you can easily apply on your search results page. For instance, change the page layout in up to 8 designs.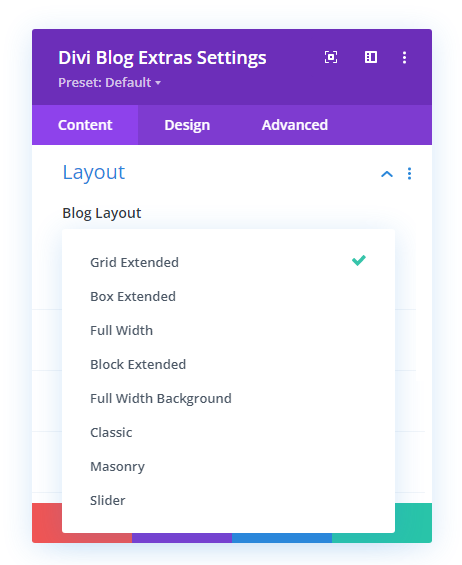 Grid Extended
Box Extended
Full Width
Block Extended
Full Width Background
Classic
Masonry
Slider
And like the layouts, you get additional options to enhance the look and feel of the search results page. You can apply category filters, numbered pagination, as well as Ajax. It also provides you with the option to use color on the loader.
Apart from these, the plugin lets you utilize tabbed widget, show related posts and much more.
Conclusion
---
Divi Blog Extras is a sound plugin offering sound solutions to build everlasting search results pages. Plus, if you like, which you'd definitely will, you can customize your blog page as well. After all, the primary reason for Divi Blog Extras is to make simple archive pages into something extra.
Thus, to improve the blog page and the search results page in Divi, you shouldn't wait to try this marvelous Divi plugin. Start today and get ahead of the competition now.