Our Black Friday Super Sale 2023 is coming early.
You can get bestselling Divi Extended products for Divi at the lowest prices starting from 21st November at 12 PM UTC. This year it's bigger than ever with huge discounts, new products and big prizes while you shop and wait as well.
This is a once-a-year opportunity to grab everything you can from our store, especially the Lifetime Membership, which brings more to the table without you spending much. If you want to skyrocket your Divi website with performance, functionality and the latest design, this is the do-not-miss-opportunity for you.
Let's quickly look at what you can expect from us this Black Friday Super Sale week.
Biggest Discount of the Year (Only Comes Once a Year)
---
The long-awaited sale of the year is about to start in a few weeks. And to help Divi users make the most out of it, we're doing everything to make them aware of it, whether publishing posts, sending newsletters or writing captions on social media.
So, when the sale goes live, they don't find themselves in the dark. This Black Friday week, we are taking things to a new level. The products you always wanted to have in your Divi suite could be yours at the lowest price, starting from $5.4. For outstanding Divi products, this price is an amazing bargain for more than value for money.
This year's Black Friday Sale can help you take your Divi website to the heights where you always wanted to take it with the best Divi plugins, themes, and layouts.
Don't miss this once-a-year offer to save and get more by investing less. Learn more about our Black Friday Super Sale 2023.
Flat Sitewide Discount – No Coupon Code Required
---
"Up to discounts" is not up our sleeves. We do our best by offering you a flat discount – no partiality, no tricks, no coupon code and no nothing—a full, flat discount on every product we have in our store.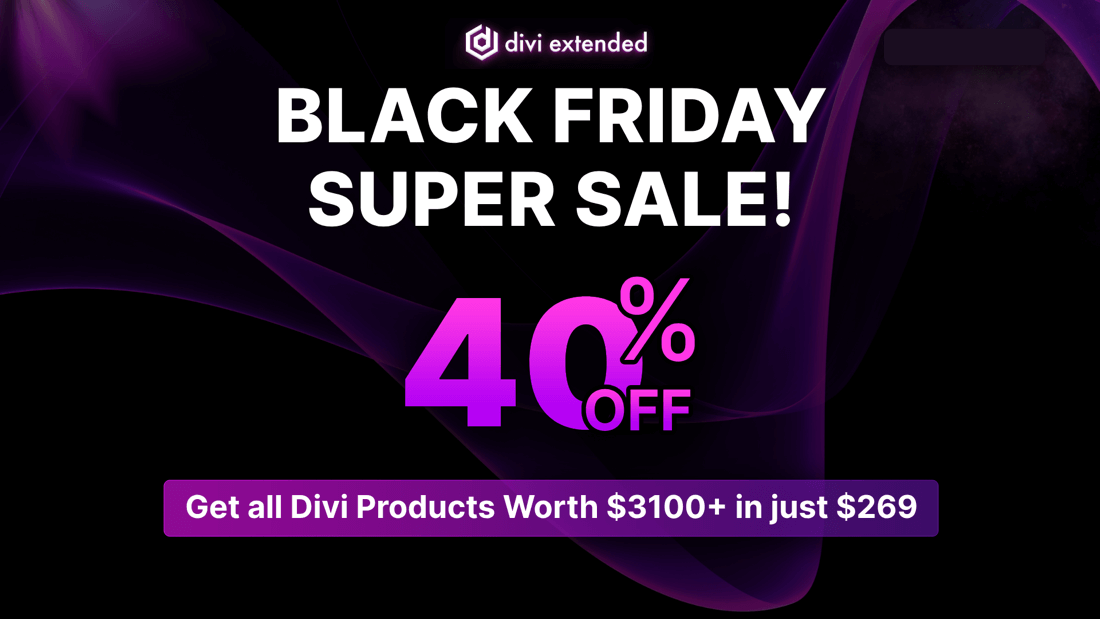 During this Black Friday Super Sale 2023, you can shop for everything we have at a 40% discount. And it's a flat one, meaning you don't have to use any code or referral link to avail of this offer. Anything you're long putting off can become yours at a flat 40% rate.
A 40% discount on a Divi store managed by #1 Divi authors means a game-changing deal for your Divi website.
Nobody wants to miss out on a 40% discount on bestselling Divi plugins, themes, and layouts. Therefore, visit our Black Friday Super Sale page now and prepare for the sale when it goes live.
Amazing Gifts for Early Birds
---
If you hurry and don't wait long once the sale starts, you could win the gifts. We've planned this for you so your wait isn't in vain.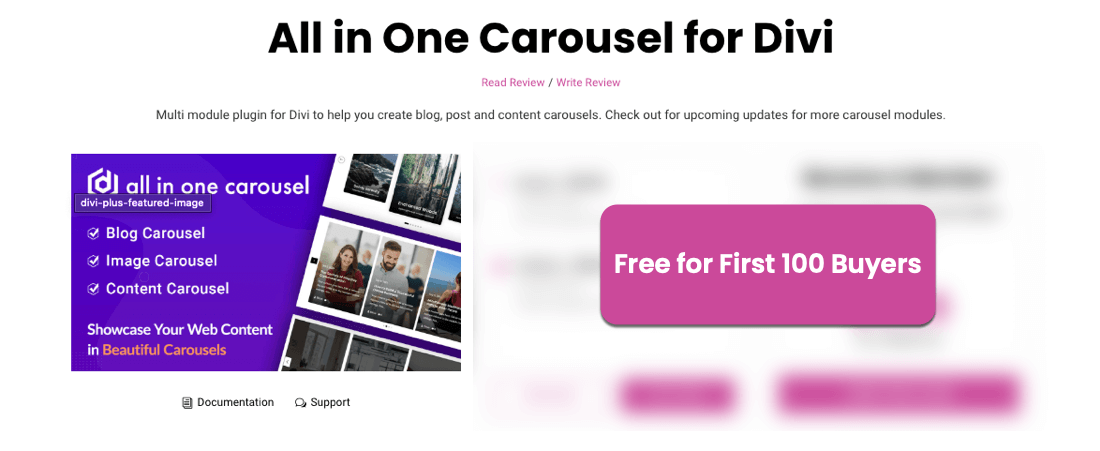 The earlier you shop, the earlier you get the highly useful gifts that quickly vanish from the stock. This Black Friday, we're giving 100 free copies of our new plugin, All in One Carousel for Divi, to our first 100 buyers.
This plugin lets you create different types of slider elements such as image slider, blog slider, card slider and more. If you shop the sale without any second-guessing, you could become our lucky winner. And not only this, but we are also giving away Free Annual Membership to our 1st, 10th, 20th, 50th, and 100th customers.
This simply means that even if you shop for the lowest-priced product, you might be able to get the All in One Carousel for Divi plugin and access to all the products for free for a year.
Hence, don't wait and save the date of our early Black Friday Sale.
A Chance to Win Big Prizes Without Any Purchase
---
Perhaps you already have our annual or lifetime membership, so there's nothing left to get. But our sale is for everyone, whether you purchase something or not. We have gifts for everyone, and you don't have to spend any money to get them.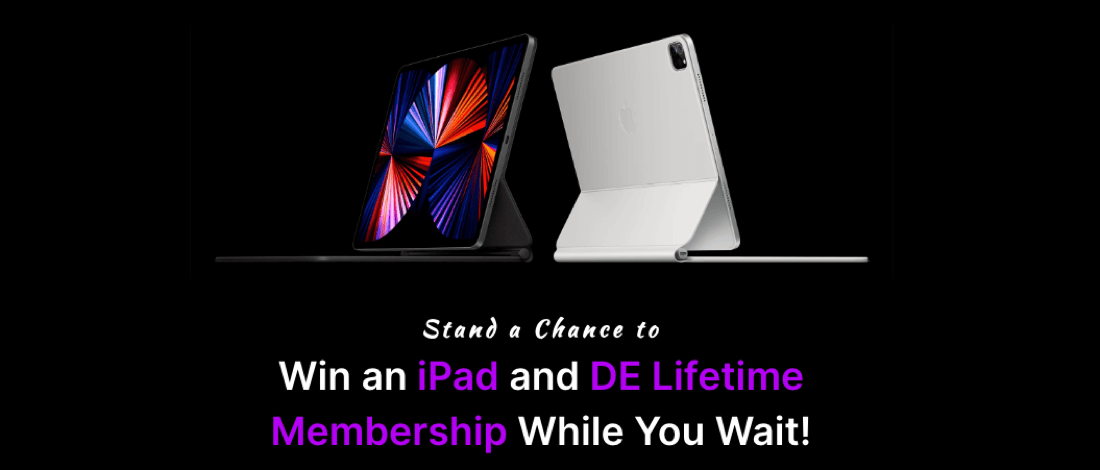 You can win an iPad or Divi Extended Membership by participating in our free contest. Awesome, right? Yes, it totally is because to participate, you just need to share our sales according to the checkpoints mentioned in the contest. The more you do, the more eligible you become for the gift we are giving away this Black Friday.
So, while you wait… participate in our free contest and stand a chance to win an iPad and a lifetime membership to our store. What are you waiting for? Participate now; the earlier you do, the more chances you have to win.
Make the Most of the Black Friday Sale With a Lifetime Membership
---
Our Black Friday Super Sale is the time of the year when Divi users can get the most popular products from Divi Extended at the lowest prices. With these products, users can create any type of Divi website regardless of their level of experience. Given the power of our bestselling products, you might want to buy two or three during the sale. However, the best option is to purchase our Lifetime Membership.
Why? Because with our Lifetime Membership, you bag all the awesome products we have for Divi. And these products are worth more than $3000. But during our Black Friday Super Sale, you can make them yours at the very lowest price, $269, which is icing on the cake because, under this price, you're getting 13 Divi Plugins, 65 Child themes and over 2000 Divi layouts for a lifetime.
Only a one-time payment, and use them forever on unlimited websites with unlimited support and updates.
Whether you're an individual or an agency, these plugins, themes and layouts open up many possibilities for designing Divi websites no one can anticipate without hiring expensive developers. But with Divi Extended Lifetime Membership, you can simplify things and easily design advanced websites, and this Black Friday week is your best chance to get them.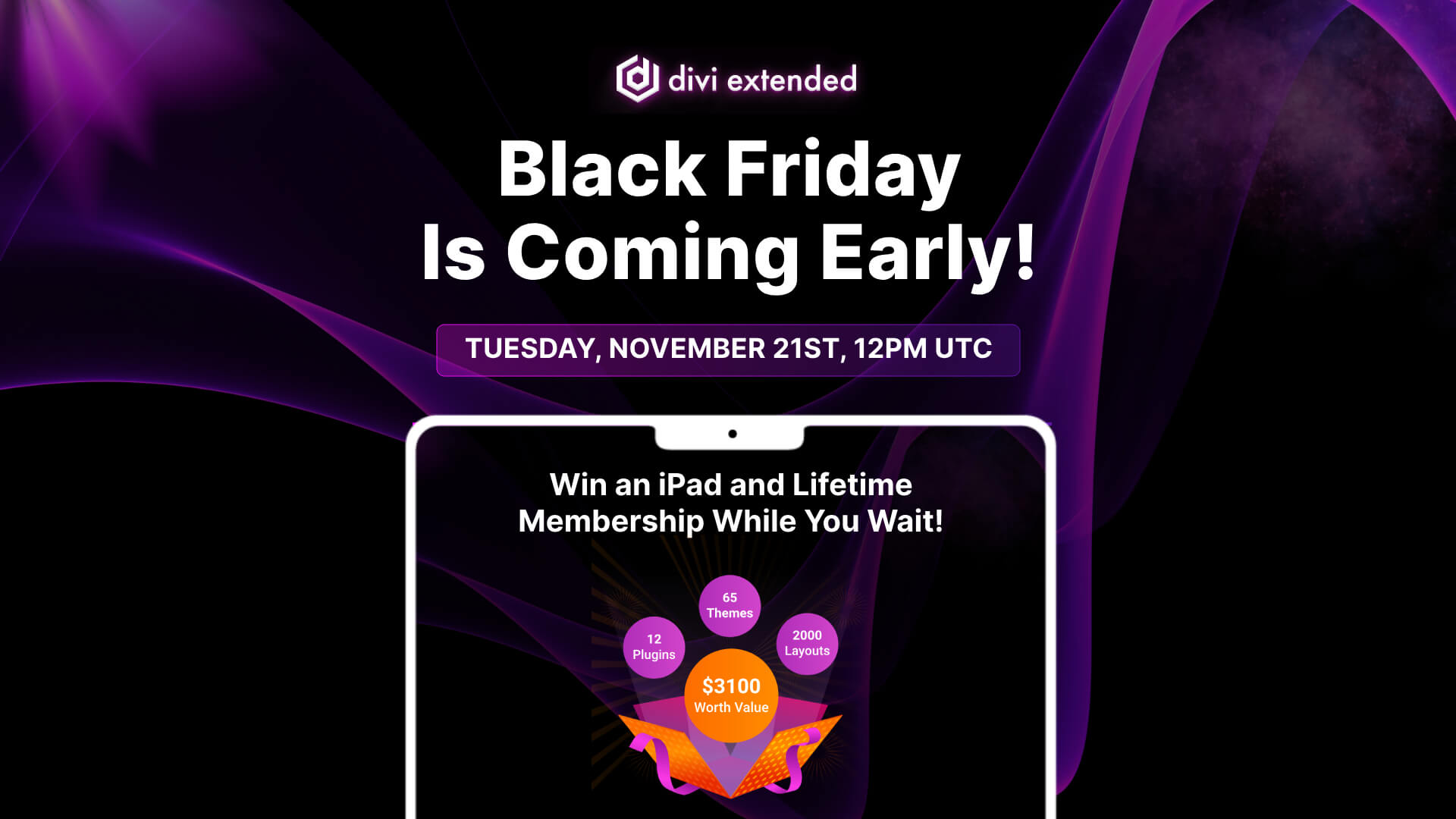 Don't wait. Visit our Black Friday Super Sale and save the date. Don't forget to participate in the contest as well. You might be the lucky winner we're for.