Stylish Divi Search Results Page Layout You're Looking For
Scout- Divi Search Page Layout is an excellent pack that can help you customize your search result of the Divi theme website with the help of Theme Builder. It contains 5 search results templates that are attractive and with lots of features— search titles in the grid, list, full-width manner; hover effects, proper spacing and line height between elements for better visibility, and many more options. If you want to change the look and feel of your Divi theme's search results page, then get Scout today— to do it in minutes.



5 Search Results Page Layouts
When you choose to get this Divi premade layouts pack, you get a total of 5 search results page templates. Each template is nicely designed and provides you with a unique look and feel on the search results page. By using these layouts, you can display search results in the Grid, List and Classic styles with on-hover effects, read more buttons, sidebar and more. If you want to make the most out of your search results page, these Divi premade layouts you need.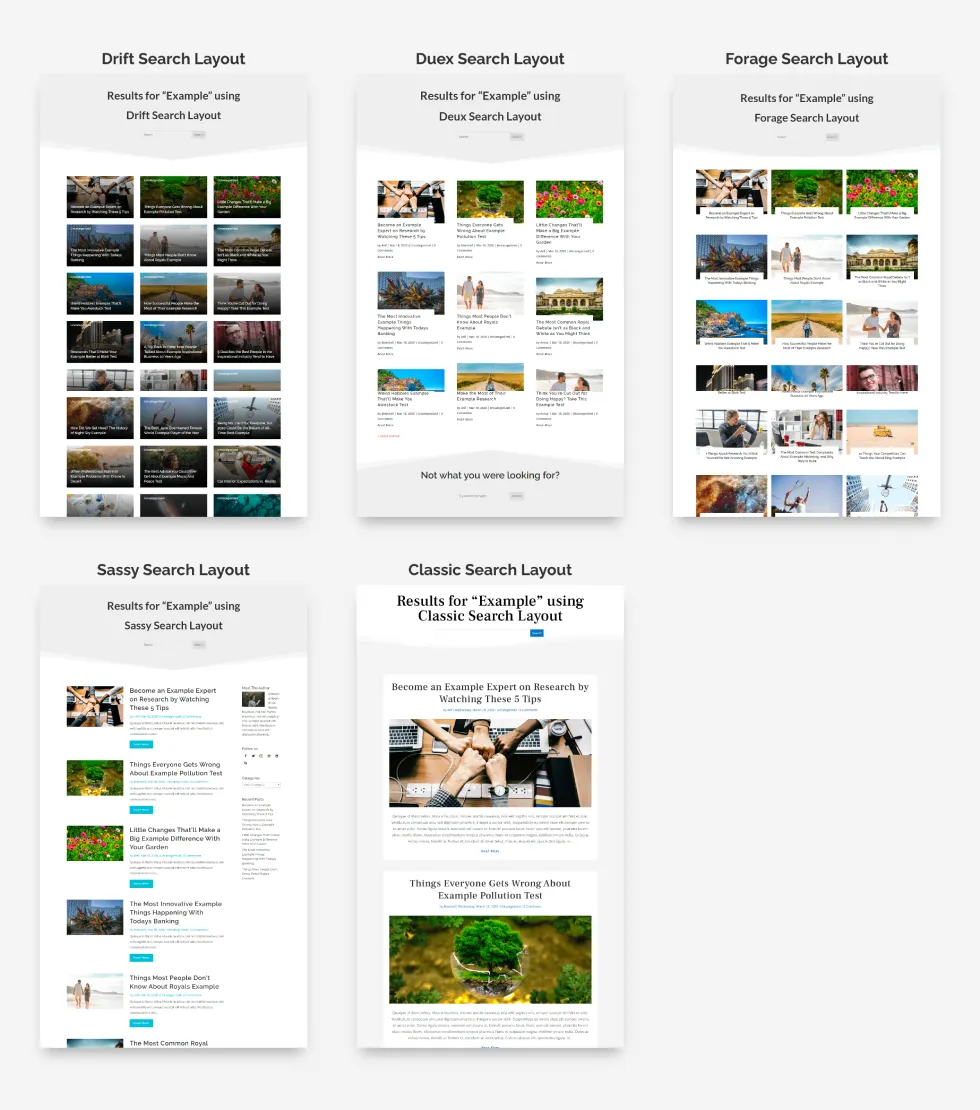 Suitable for All Kinds of Websites
Whether you need search results page templates for your website or clients. Whether it belongs to a technical profession or non-technical. The layouts available with this pack are designed in a way that can be used on websites of any domain. Thus, you get a perfect package that lets you utilize it to the fullest.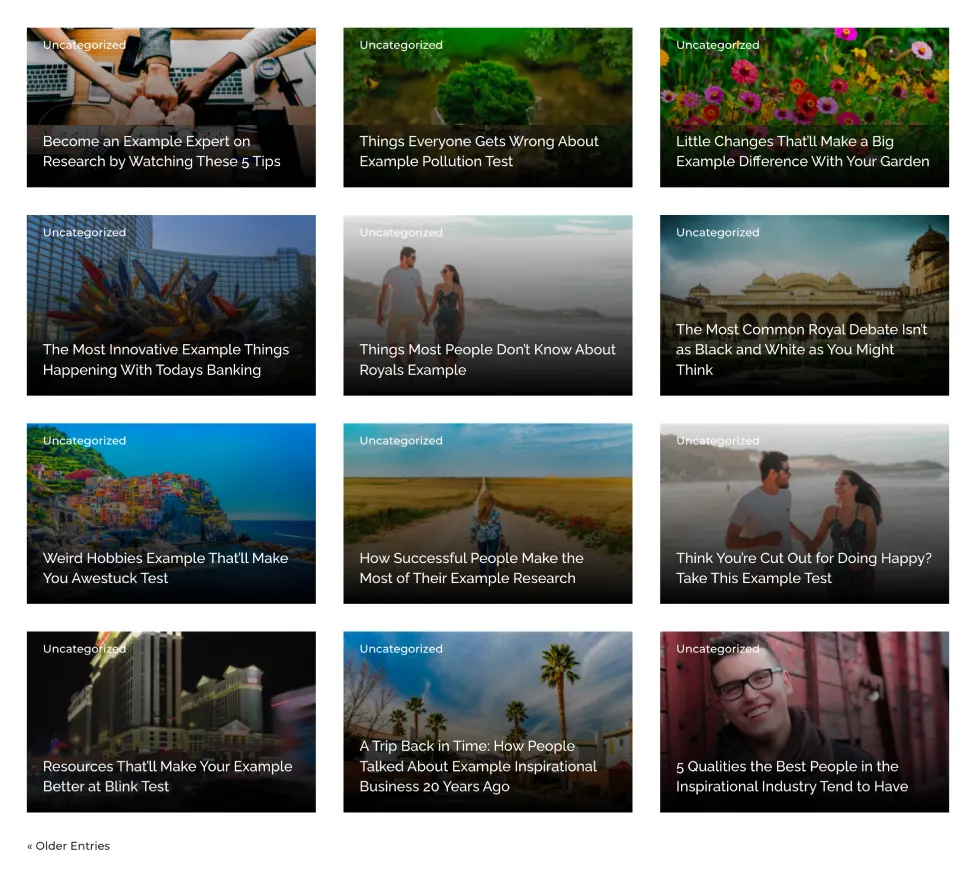 Customizable and Responsive
Yes, you can customize these premade layouts according to your requirements. If you want to make changes to the read more button, you can do that. If you want to hide certain elements, you can do it freely. Furthermore, once you have applied these to your website, you don't have to worry about how they would look on different devices because they are designed to be responsive. Whether the website visitor will use a mobile phone or desktop, they will see the perfect results.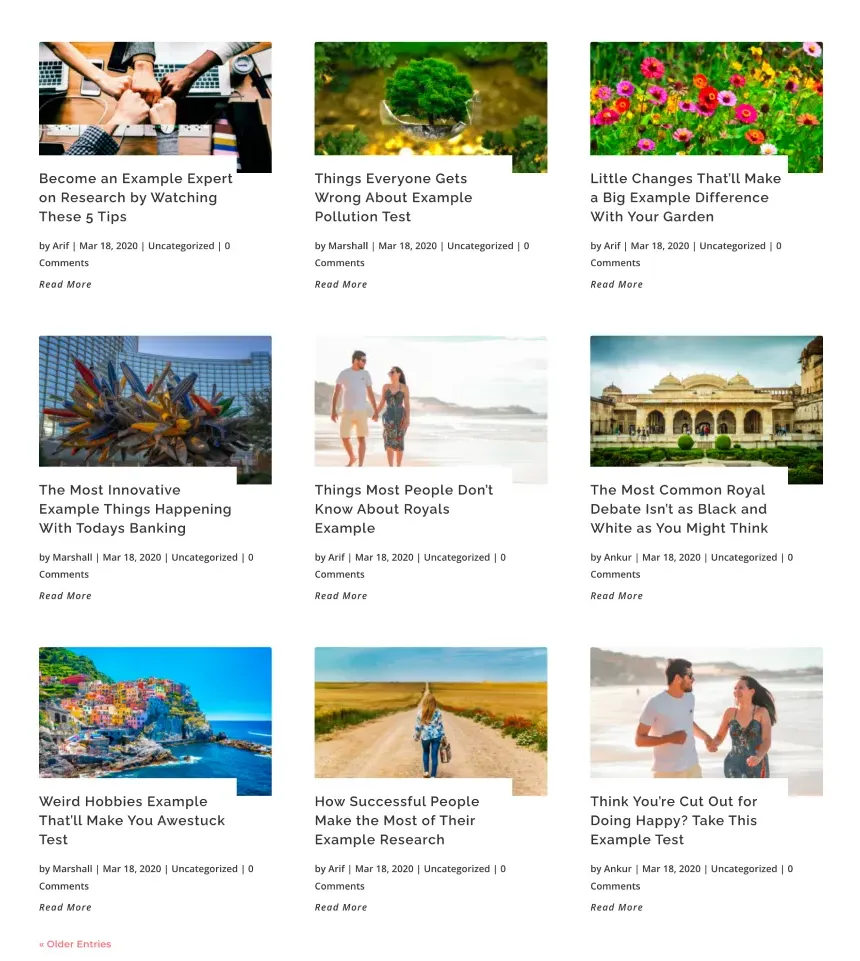 Easy to Import and Lightweight
Each layout in this pack is designed using the Divi Theme Builder. Therefore, the core of each template is Divi's lightweight framework that loads websites quickly without bloating. Moreover, you don't have to follow multiple steps to use these Divi premade layouts. Simply download them, upload and use them.