Real Estate Child Theme for Divi
Divi Child Theme for Realtors who deals in selling, buying and managing properties. This child theme has the necessary pages required to set up a real estate listing website. It uses Divi and Easy Properly Listing with customized templates to achieve the listing layouts.









For Realtors Who Deal in Selling, Buying, and Managing Properties
The Divi real estate child theme is designed to let you create websites that focus exclusively on buying, selling, and managing properties. It comes with a host of design features that make it easy for realtors to create exceptional website experiences for their clients. With a Divi real estate theme, you can provide all the functionality you need seamlessly and put it to use on practically any kind of real estate website.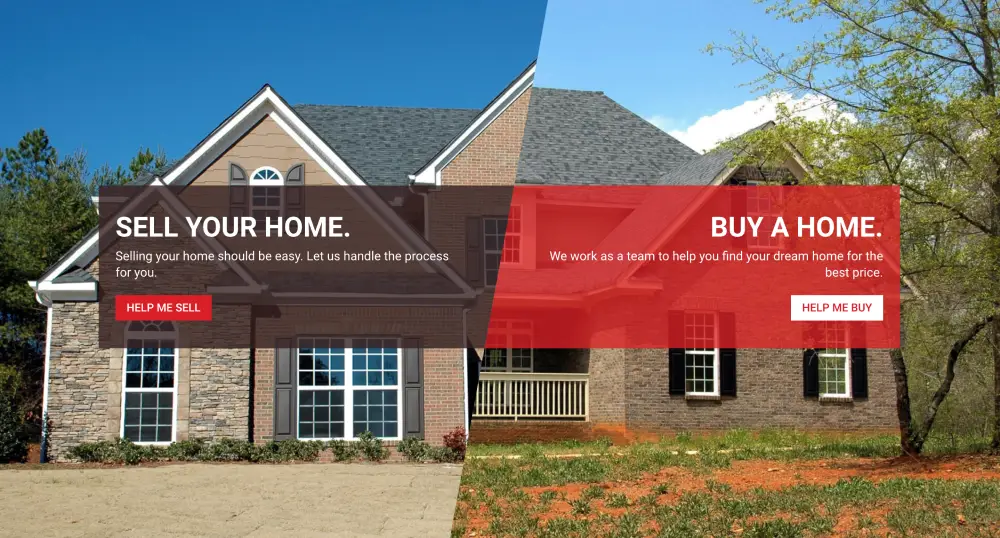 Get All the Pages You Need
Divi real estate templates provide you with all of the necessary pages you need to set up a real estate listing website. With a Divi real estate layout, there's no need to re-invent the wheel. You get all of the features you need to build a fabulous website using tried-and-tested page designs and plans. You no longer need to spend hours developing new realtor website functionality from scratch. The Divi real estate theme does it all for you in a blink of an eye, helping you to get your services off the ground faster. With Divi, you no longer have to wait for your website before launching your services. The child theme lets you get up and running in a flash.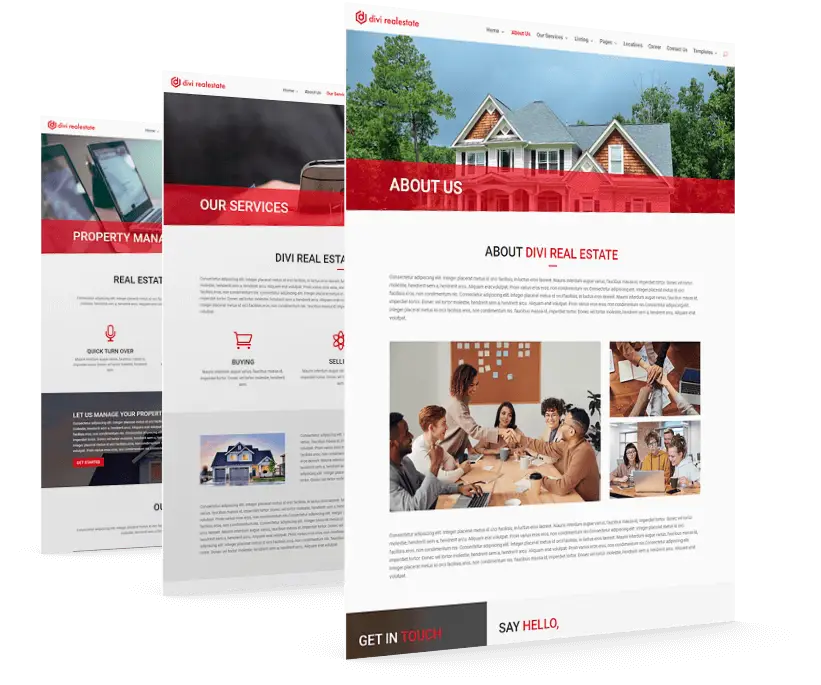 Get Customized Templates
Online realtors who buy, manage, and sell properties need special website features that meet the needs of their customers and the nature of their products. You need a real estate theme that will provide your users with the ability to search properties, create accounts, upload their properties onto your website, and look for places to rent.
With Divi real estate themes, you can create all the functionality you need and more. Not only do you get a ready-to-use theme that provides you with the features you want, but you can also customize it to complement your brand. With customizable templates, you can make the real estate child theme for Divi your own and avoid a cookie-cutter appearance.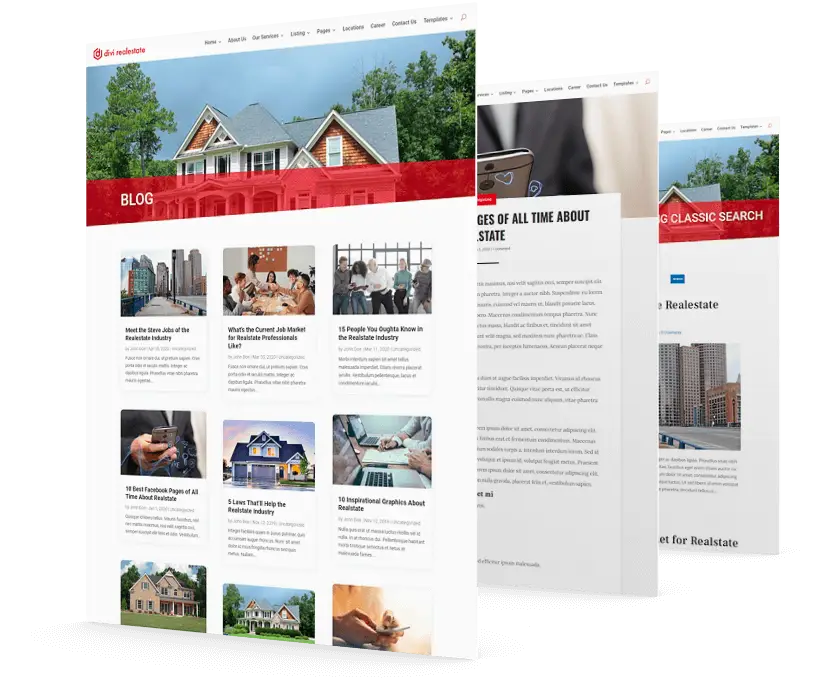 Get 2 Variations of the Homepage
Divi real estate theme comes with two distinct homepage layouts you can customize with your logos and branding colors. Having two themes provides you with more flexibility and allows you to choose a variation that better suits your business's ethos and the customer experience you want to create.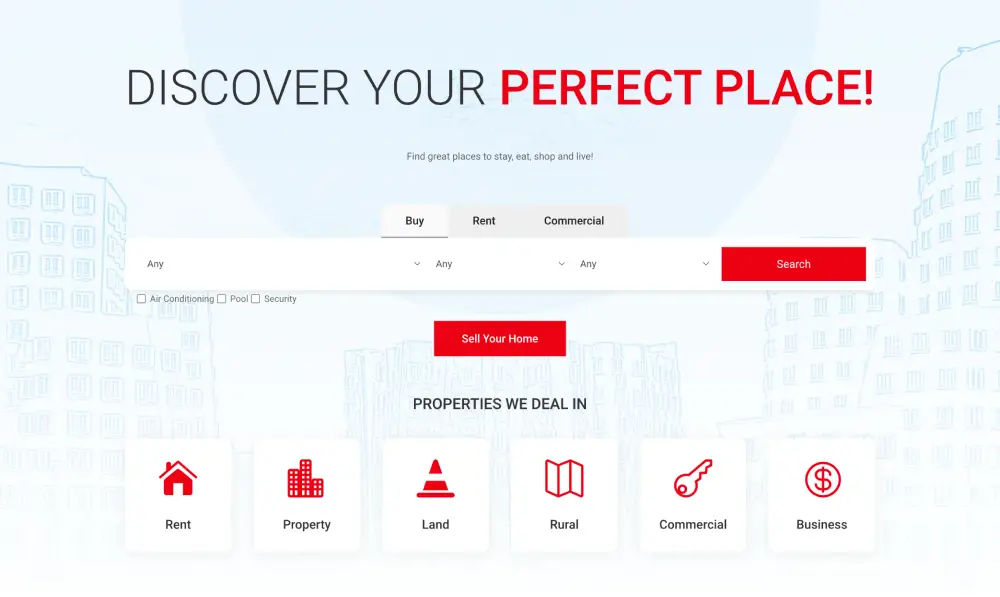 Generate Multiple Listing Types
With Divi real estate layout, you can create many different property listings for a variety of properties you might want to sell. Property listing types include rentals, for-sale properties, land, properties in rural settings, commercial lets, and business premises. The Divi real estate theme lets you segment your offerings and is suitable for all kinds of realtors, both commercial and residential. You can even use the theme to sell land.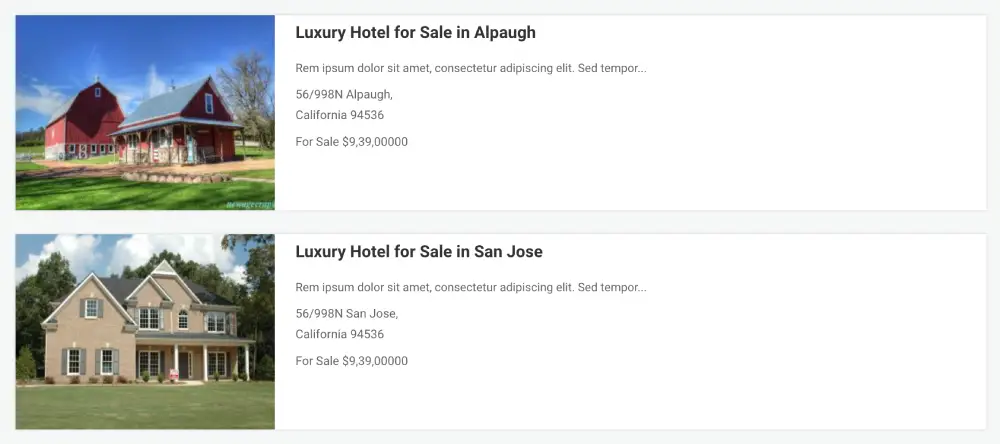 Page Templates for Selling, Buying, and Maintaining Properties
While listing pages are an essential feature of the Divi real estate child theme, it also comes with a range of additional pages you can use for selling, buying, and maintaining properties. These extra pages give you the additional flexibility you need to segment all of the services that your business offers.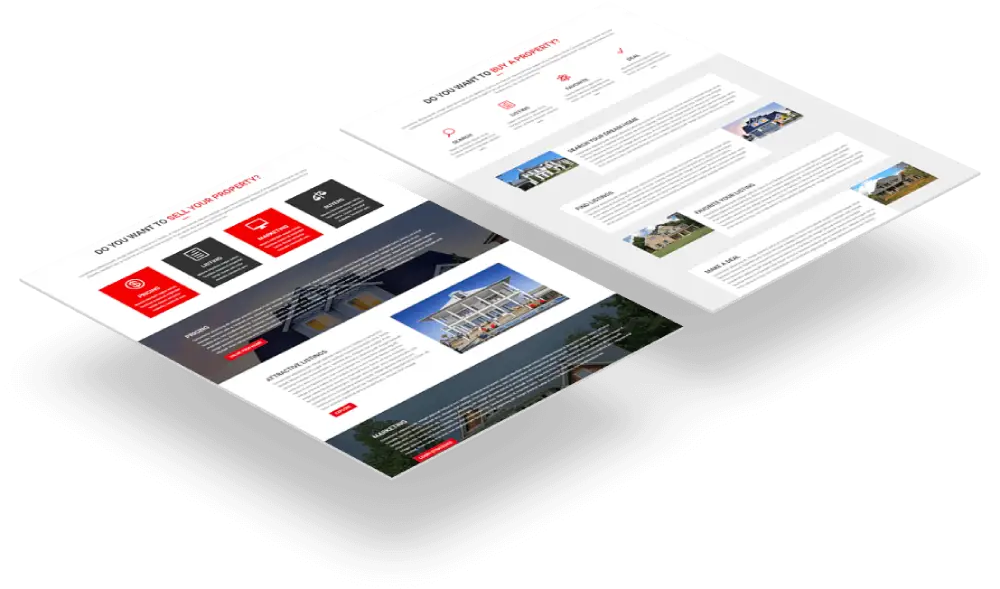 Amazing 10 Custom Blog Pages
To use Divi Theme Builder at its best, Divi RealEstate comes 10 unique and beautiful Divi blog templates that users can easily apply to their category pages. These blog layouts are responsive, engaging, and with effortless user interface. So, visitors on your site can explore your articles' library with fun and ease.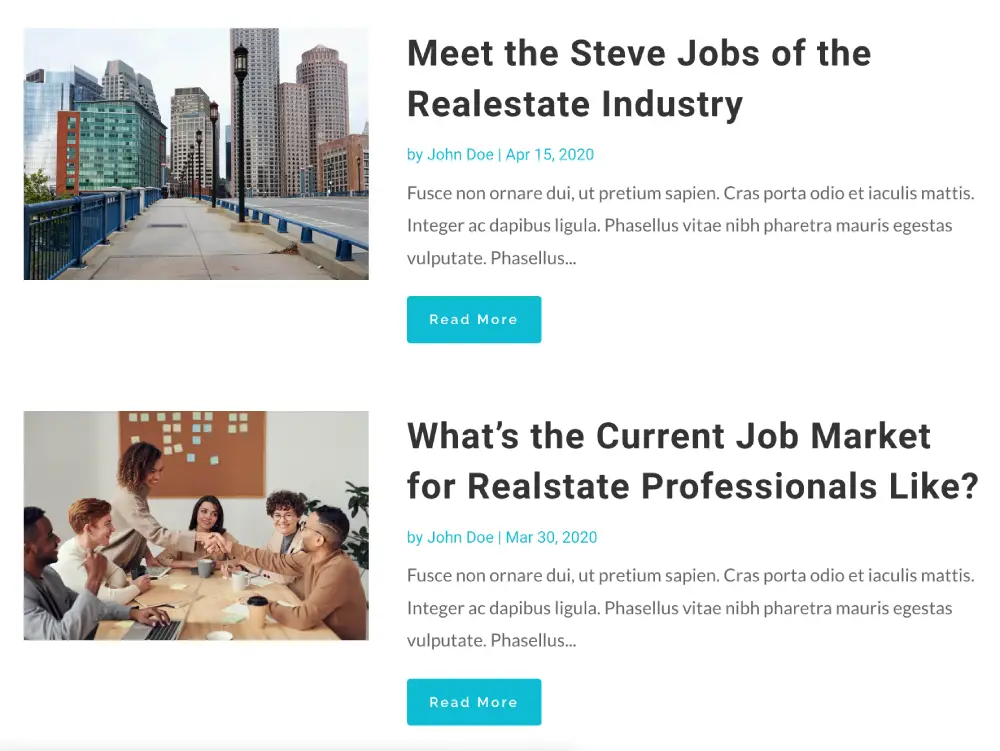 Engaging 10 Custom Divi Post Layouts
User engagement is crucial for articles you publish on the website. Therefore, Divi RealEstate has 10 blog post layouts that are appealing as well as text optimized. Using these post templates, you'll engage more readers and share your knowledge in a much better way.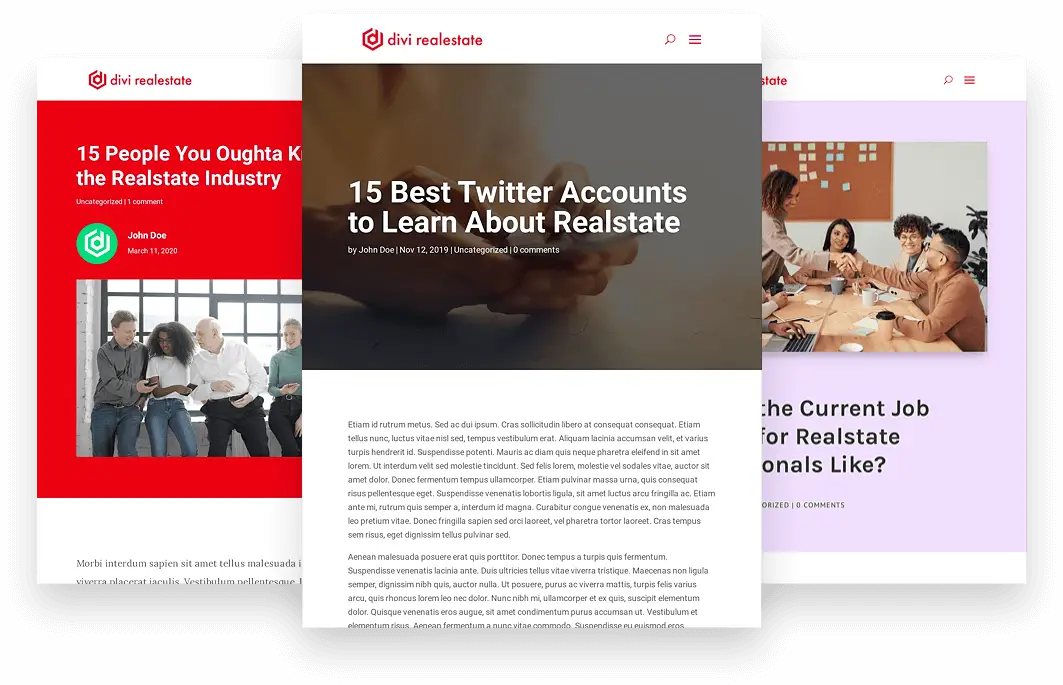 Apparent 5 Search Results Page
Divi search results page available with the Divi RealEstate child theme presents search results in a much obvious and simple way. So, users don't find themselves lost and can easily extract the information they're looking for. Apart from being clear, these 05 Divi search results templates are also beautiful and attractive, which gives users a soothing search experience.