Divi Child Theme for Dental Clinic Websites
elegant child themes for dentists
So far in the history of WordPress, Divi has been one of the most successful and widely used WordPress themes. Apart from standard functionality that Divi providers, what makes it so popular is the ability to create a website using a child theme or a layout.
On this page, we cover a child theme of Divi created for medical websites and can be used by ophthalmologists who can get a real quick website for their dental practice using a child theme.
We have designed this layout or Divi child theme which has the following set of pages.
Divi Healthcare Themes by Divi Extended
Divi Healthcare Child Theme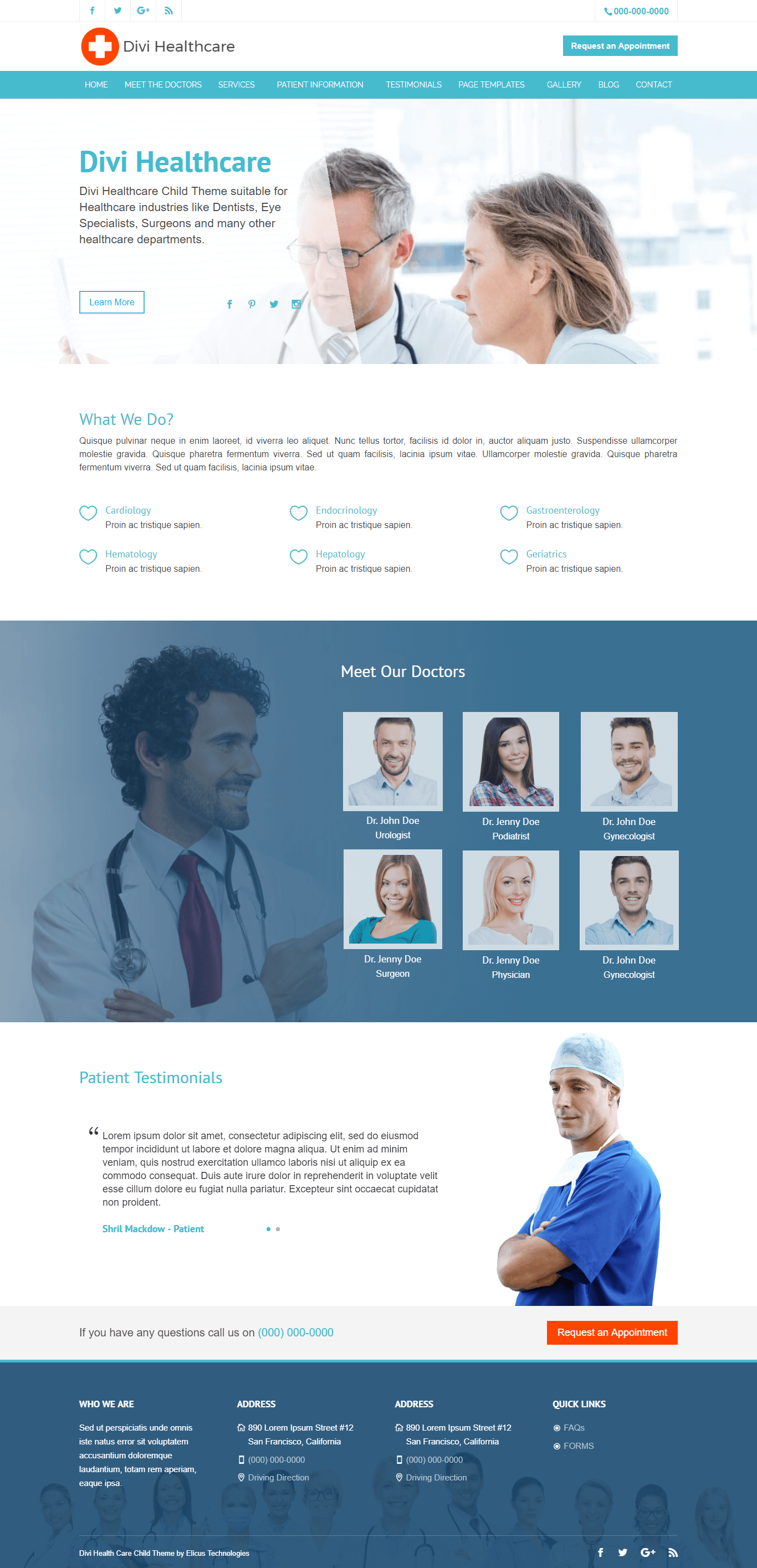 If you are looking to develop a website for medical professionals, specially dental practices using Divi, you can give this layout a try.
Our support team will assist you in getting this layout imported to your live or dev site.
*We do not sell/resale the Divi theme but only child theme.
*The images included are for demo purpose only. They will not be exported.