One Plugin 18 Modules – Divi Plus
An easy to use the plugin with multiple customization options to create beautiful and attractive webpage elements. Like breadcrumbs for Divi theme, headings, texts, separators, animated text, image hotspots, and before-after sliders. Also, using these Divi modules, users can easily create a beautiful Divi website within no time. A fully compatible plugin with Divi 4.0 and its new Theme Builder. All you have to do is use your imagination and create amazing Divi pages with the power of Divi Page Builder and our easy-to-use Divi modules.


















Flip Box
Flip Box Module: To make you content flip like a box
This Divi flip box module of Divi Plus plugin allows you to create content on cards that can flip in many directions. It includes 2 flip box layouts that are Flip and 3D Cube. Both these layouts include multiple flip and entrance directions and other customization options. Using these user-friendly options, you can make engaging content as well as interactive. Plus, you'd be able to add a read more button and use both icon and image on the flip box's front and backside.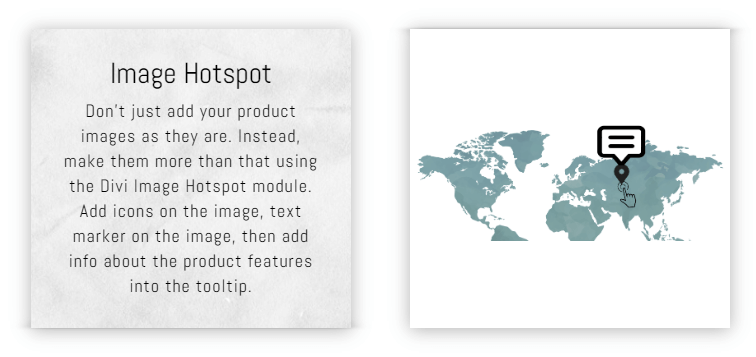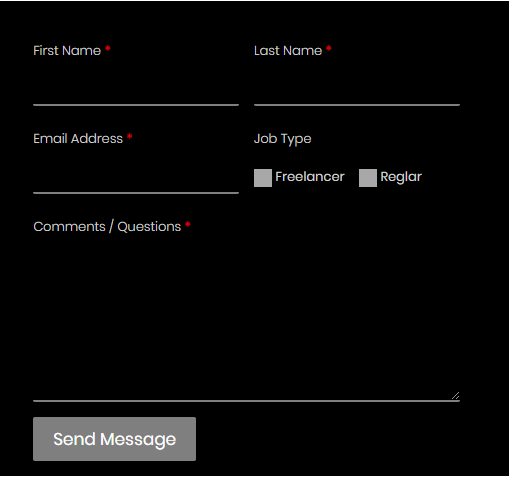 Form Styler Module
Contact Form 7 & Caldera Form Styler for Divi
This module can help you customize your Divi contact forms altogether created using Contact Form 7 & Caldera Form. It comes with options to change input fields text color, the background of the contact form, apply focus color on fields, and much more. Thus, giving you the ultimate control to make your subtle contact forms much better and engaging.
Say goodbye to basic and simple contact forms created using the Contact Form 7 & Caldera Form with Divi Plus Form Styler. So, users fill up their details with excitement and joy.
Divi Logo Slider Module
For Engaging Client Logo Slider
Whether you want to add a Divi logo slider or carousel, using this module, you'd be able to add both without any issue. Divi Plus' Logo Slider module provides you with a handful of options using which you can add a client logo slider in a minimum time possible.
A logo slider with Divi compatibility and visual builder support.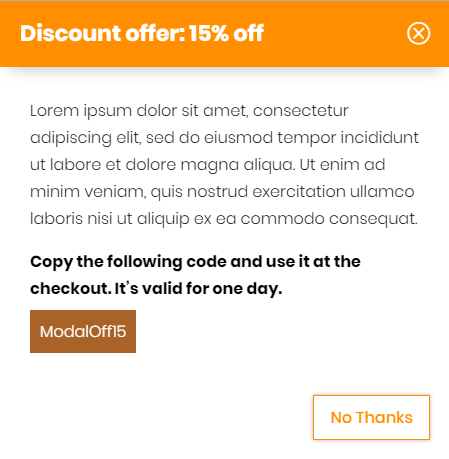 Divi Modal Module
Create Exciting Popups For Divi
Using this module and its features, create popups for Divi with video overlay, text, image, and even elements created using custom CSS. Moreover, all the customizations of this module are super easy that anybody with little or no Divi web design knowledge can create ultimate Divi pop up overlay.
Pop up can help you do good with your business or profession. And good pop ups can help you do better. And that's what the Divi Modal module of the Divi Plus plugin does. It provides you with the options and tools that not only help you create Divi pop ups but make them better.
Content Toggle Module
So they can toggle effectively
Whether you want to display pricing tables or any comparative data, the Divi Plus Content Toggle module can help you achieve that in a very easy way. No coding or designing skills required. All you have to do is just insert the DP Content Toggle module on the page and add your content you want users to switch. It has multiple features and customization options that allow you to design not just content toggle, but more than that, which impress users and more likely go with your offerings.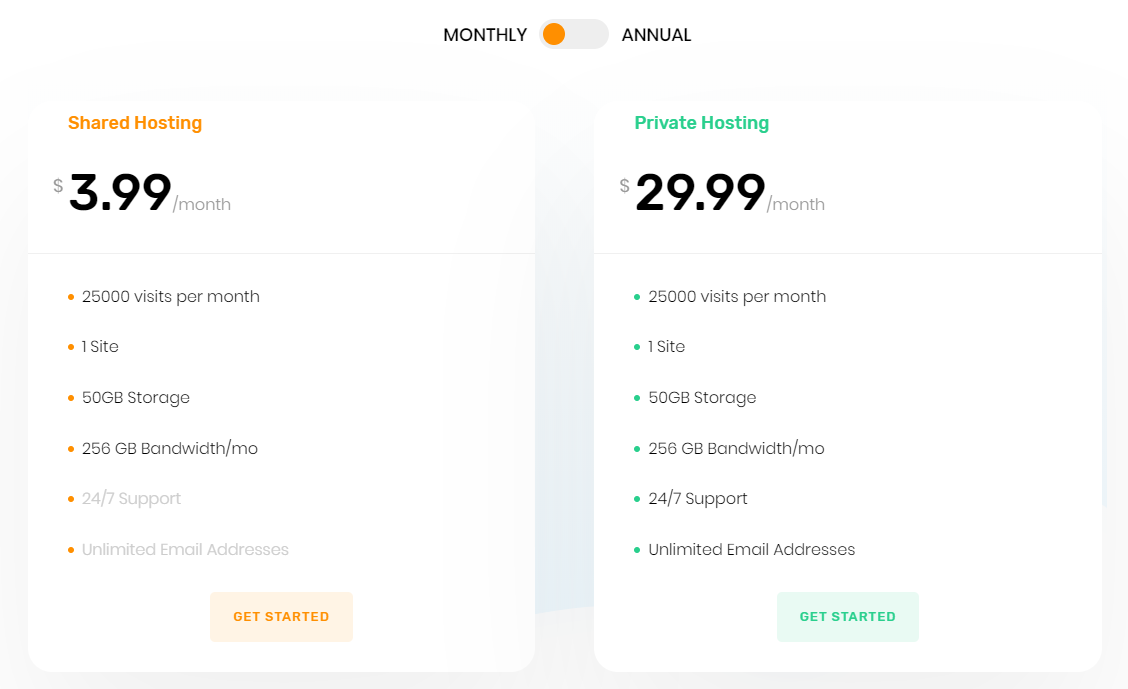 Timeline Module
So you can tell amazing moments in the timeline
Impressively share your story using this Divi Plus Timeline module. It allows users to create elegant, engaging, and exceptional timelines on a Divi based site with lots of features and customization options. After using this module, you won't need any Divi timeline plugin, and you'd be able to design and add timelines of any kind.
Button Module
To let them click with excitement
Don't just add a button on your Divi theme website, else add an advanced and exciting button on your site with Divi Plus Button module. It comes with multiple layouts and background hover animation effects that not only make buttons look attractive but also inspire visitors to click on them with spirit.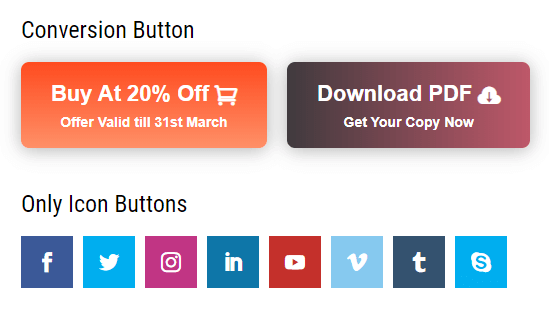 Hotspot Module
For impressive image hotspot
No need to purchase a separate Divi image hotspot plugin because Divi Plus got the most refreshing option for you to create an image hotspot. The hotspot module available with this plugin not only allows you to add an image hotspot on a page, but it will also make the Divi hotspot look more engaging, attractive, and informative than ever from which users can't take their eyes off.
Before After Slider Module
Smart image comparison
It's a new way to compare two versions of an image. With Divi Plus Before After Slider module, you've got the option to compare pictures together with a cool slider. No need to add images side by side.
It has many customization features to make Divi Before and After slider more promising. Like multiple sliders (includes click and without click slider), orientations (horizontal and vertical), overlay, and custom label support. Divi 4.0 compatible and responsive to all screen resolution.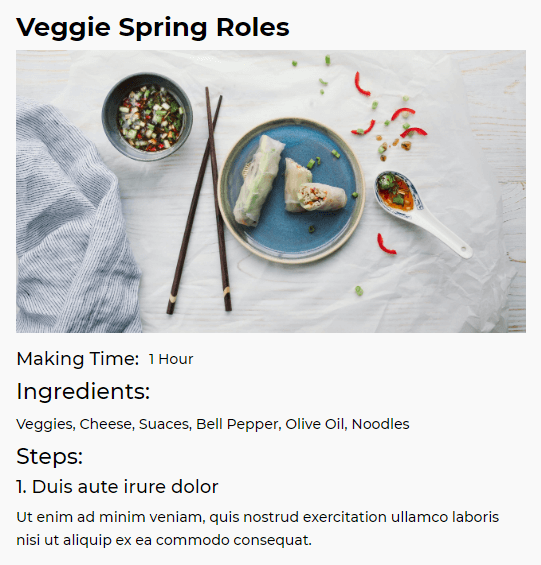 How To Schema Module
To create HowTo structured data pages with ease!
Now, with the How To Schema module of the Divi Plus plugin, you can easily create beautiful and well-organized HowTo structured data pages. Using this module, you don't have to follow the usual methods anymore to make your place in the search results as a featured result. Whether you want to create a cooking recipe or a tutorial of any subject, the How To Schema module gives you full control to make and showcase processes easily.
Divi Breadcrumbs Module You won't find anywhere!
Divi Plus Breadcrumbs module helps the user navigate the website in an elegant and easy way. It has multiple attractive Divi breadcrumbs layouts that attract the users, and they find it the easiest way to navigate throughout the site.
This Divi theme breadcrumbs module available with Divi Plus plugin is fully compatible with Divi 4.0 and follows all the guidelines of Google to make a page appear in search results with breadcrumbs. Divi Plus Breadcrumb module is a quick and effortless approach to create breadcrumbs in your Divi theme. Plus, with this module, you will not need Yoast SEO or other Divi plugins to form or add breadcrumbs. This single module takes care of everything related to breadcrumbs and how they'll appear on the search result.
Using this module, you'll not only help the user, but you'd also help search engines to index your website on the server in the right and standard manner.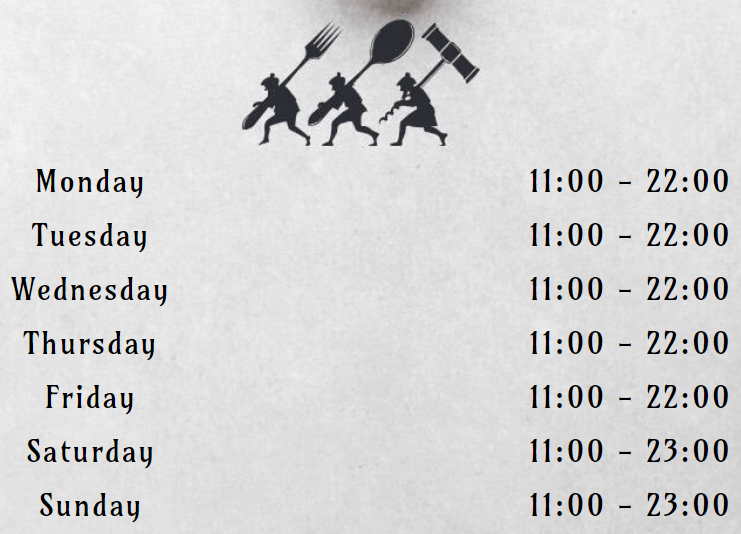 Business Hour Module
To put extra emphasis on working hours
Don't just simply add business hours at the bottom of the site. Else make them more working and impressive with Divi Plus Business Hour module. It allows you to add business hours having a background with color, image, or even video. Customize business hours look and feel with text and other useful settings.
Fancy Heading Module
Easily create beautiful headings without coding
Now with Divi Plus Fancy Heading module, you have many possibilities to design and create custom heading for your Divi theme website without writing any heading CSS. Divi Plus Fancy Heading module is an ultimate Divi headings (h1-h6) customizer module that can create the most compelling headings of a different color, font styles and font-weight. You can even set the background of the heading with color, gradient, or image.
Using this module, you will be able to create beautiful headings that increase the engagement of the visitors to the content on your website more than ever.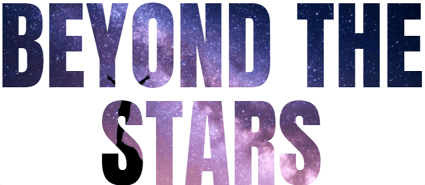 Fancy Text Module
Use gradient or background image to the text of your website
Don't just add simple text on your website because with the Divi Plus Fancy Text module, you've got the power to add attractive text with many amazing customizations. This Divi text module allows you to add text having gradient and background image with lots of other customization. So, your website's content can look more vibrant and promising, which users like to see and engage with.
Text Animator Module
To create attractive Divi animated text
Want to create animated text for your Divi theme? Then Divi Plus Text Animator module has everything to help you create the best possible Divi text animation. This module has over 10+ animation effects. Plus, multiple creative customization options to design elegant animated text as well as provide them useful meaning. So, visitors can easily interact with them and acquire the information they're looking for.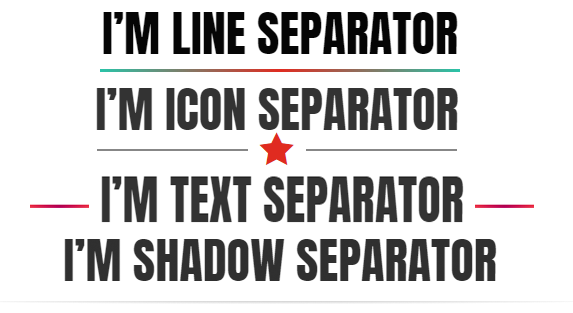 Separator Module
With multiple line styles, gradient and icons support
Using the Divi Plus Separator module, you can add stylish separators to your website. It has 8 fantastic separator line types, which you can use to add separator on webpages. Along with many separator line types, it also allows the user to add separator with a text or cool icon. Even using this module, you can add separator lines having a shadow effect with multiple customizations. Like, thickness, color, and more. Furthermore, Divi Plus Separator comes with many other customizations to make the separator stunning and stylish even more.
Price List
The Perfect Way to Display Products & Services With Pricing
The Divi Plus Price List module provides you with the options that enable you to add products and services having customizable pricing. Add any kind of product with any type of pricing and engage your site visitors more than ever.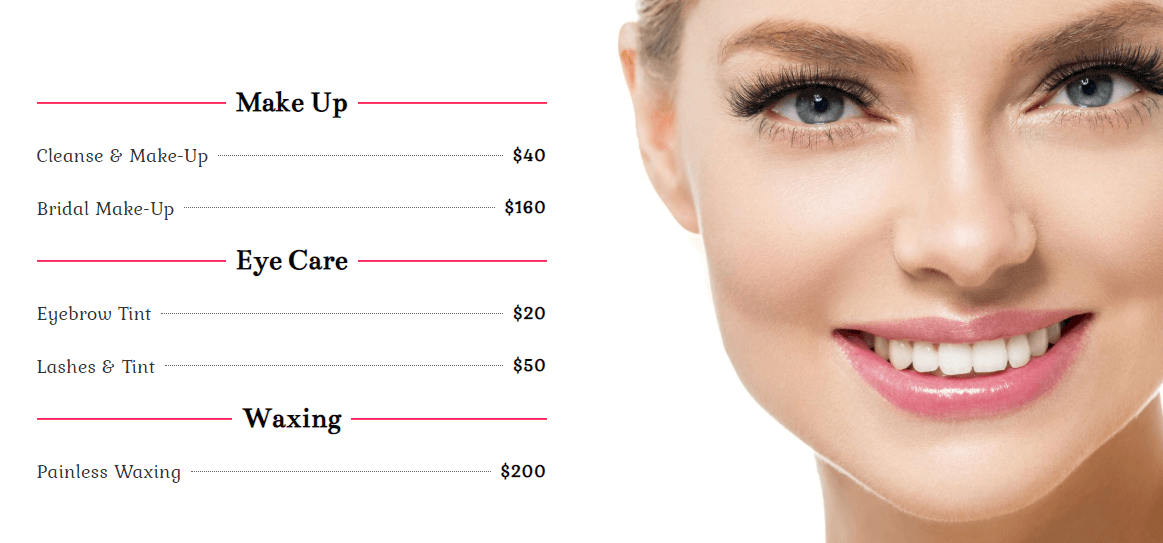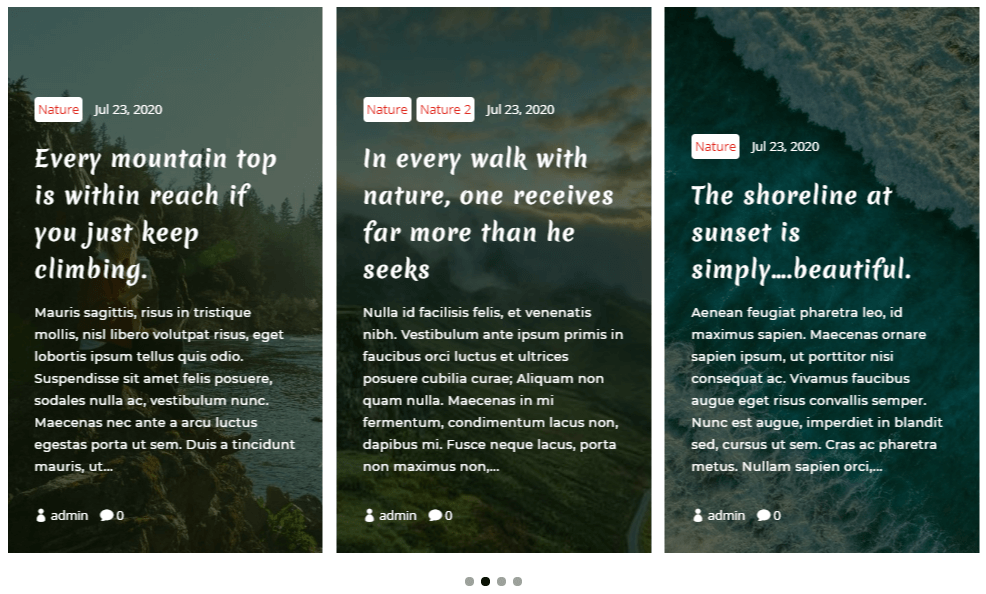 Blog Slider
A New Way to Showcase Your Divi Blog Posts
Want to slider your blog posts on an archive page? Then this module can help you impressively do that. The Blog slider module of the Divi Plus plugin gives you the highly customizable controls to slide blog posts on an archive or single post as a recent post slider in a much easier way.