Supercharge Your Divi Blurb Module With Divi Blurb Extended and Advanced Flip Box
Blurb module in Divi allows creating beautiful sections using icon, image and text. Divi Blurb Extended is an enhanced version of Divi Blurb which comes with Advanced Flip Box module and a number of design elements that can be used to create nice page sections in Divi and Extra theme.
The main features of Divi Blurb Extended are read more button inside Divi blurb, on-hover color and background change, Five built-in layouts, icon position on the right.
Advanced Flip Box gives the ability to create Divi flip boxes with extra animation effects- like directional and animation flip- and multiple Divi flip box styling options. There are Six advanced flip box layouts in Divi Blurb Extended.
The plugin has many options for customizing the blurbs and to give any Divi, Extra or Divi Builder based page a beautiful look. Divi Blurb Extended plugin is compatible with new Divi 4 and earlier versions of Divi; Extra and Divi Builder Plugin.






Advanced Divi Blurb Module
Divi Blurb Extended is an enhanced form of Divi blurb with added features and functionalities. It is fully compatible with both Divi Classic and Visual Builder and can be used on any website running on Divi 4, Extra theme, and earlier versions of Divi theme.
Just like other Divi plugins and module it also works with the Divi builder plugin and can be used on any website which uses that plugin.
The added features make Divi Blurb Extended a powerful module for creating sections in Divi theme.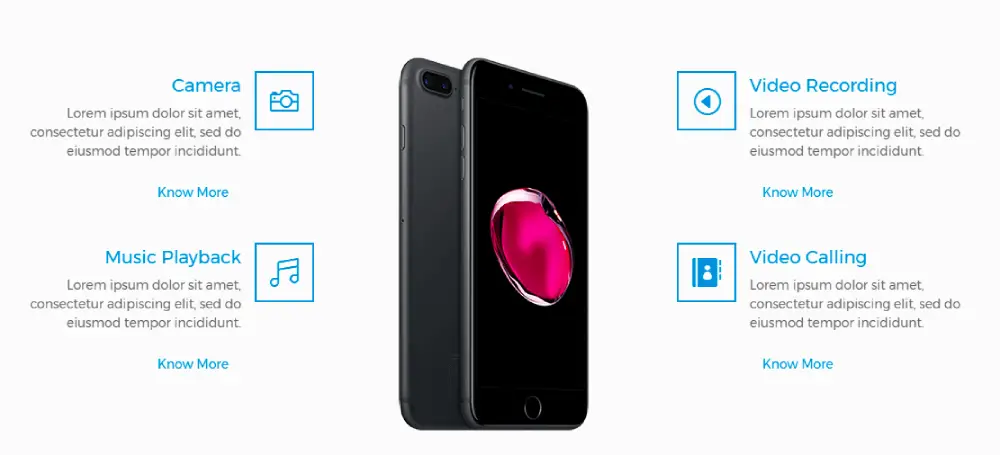 All New Advanced Flip Box Module
With all-new Advanced Flip Box, create exciting Divi flipboxes that are unique, future-ready, and better than most Divi plugins for blurbs.
Advanced Flip Box has multiple layouts that are designed to enhance the beauty of the Divi blurb. Advanced Flip Box's features can help you style flip boxes with attractive animations. Directional flip boxes and animated flip boxes. You can style flip boxes to flip in multiple directions: Top, Bottom, Left, and Right. As well as give interactive animation effects: Fade, Zoom In, and Zoom Out. Customize Divi flipbox background with color, gradient, or image.
Advanced unique features to suit your profession and needs, whether it's simplicity or styling, it's good for anything.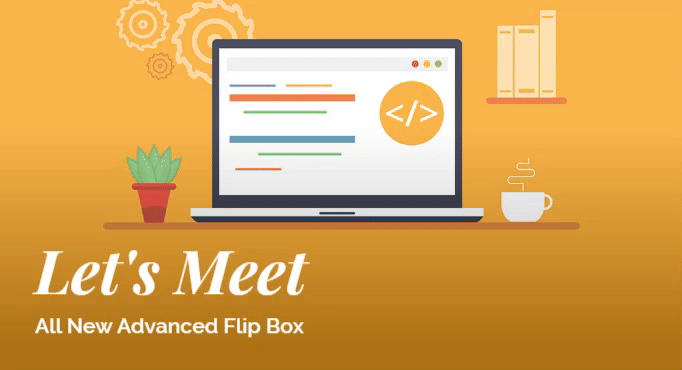 5 Unique Divi Blurb Layouts
Create stunning blurb sections in Divi with Divi Blurb Extended. The five ready-to-use layouts can be added to a page easily and can be customized further.
The five layouts are Classic, Flipbox, Easebox, Border box, and Image card. Check out our demo site for Divi blurb examples.

6 Stunning Divi Flipbox Layouts
Divi Flipbox layout available in the plugin adds the missing feature of Divi blurb module hover effects. The Flipbox layout can be used to create separate front and flip-view. It is achieved with the new Divi blurb module with an option to select a custom color or image for the background of front and flip-view.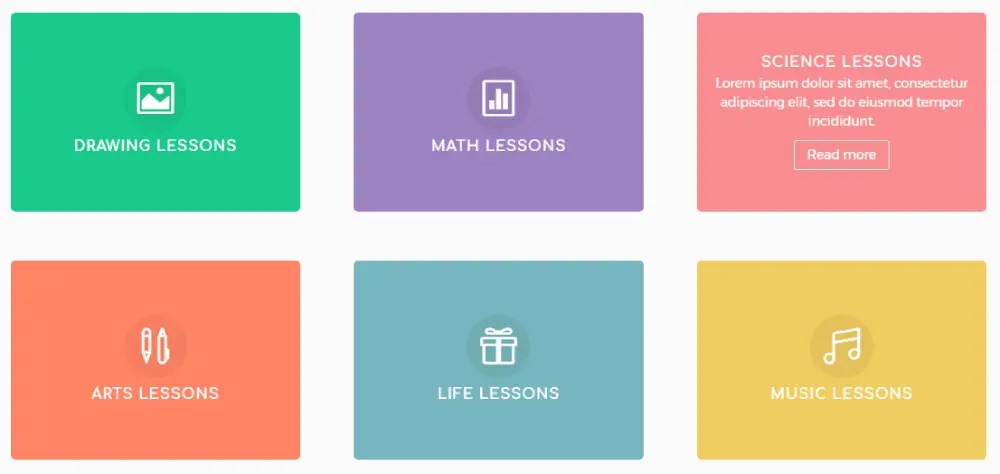 Divi Blurb With Button
A read more button in the Divi blurb will make creating sections using Divi blurb easy by eliminating the need of an additional button module.
Divi Blurb Extended has an inbuilt read more button available in each layout. This makes creating a section using Divi blurb easier and quicker.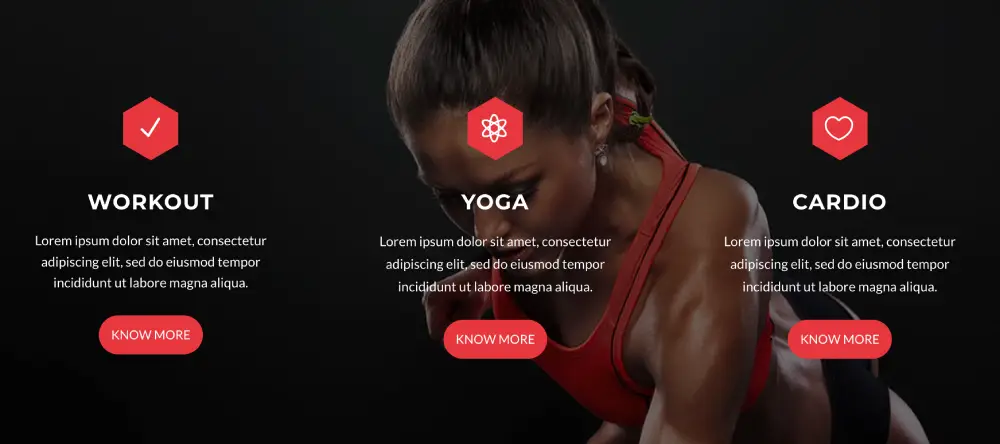 Blurb Icon Position on Right
Divi Blurb Extended has new icons position where an icon can now be placed on the right side in addition to the default top and left. This gives freedom to create a section with beautifully positioned elements.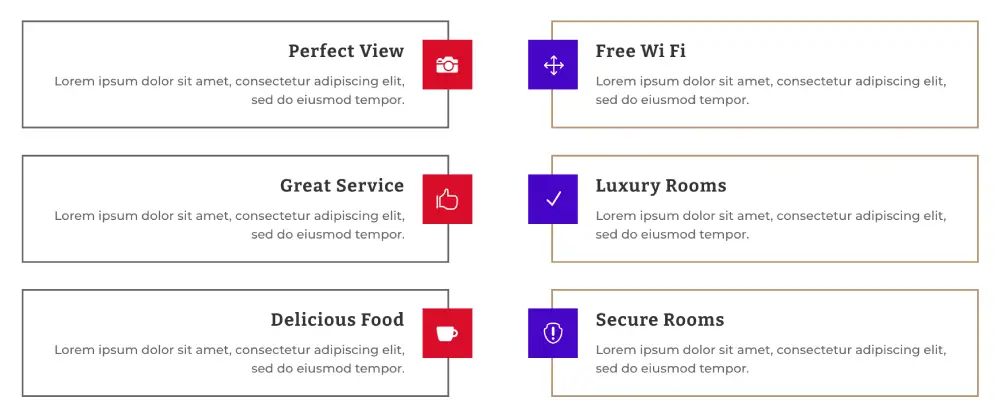 New Icon Shapes
Two new icon shapes in Divi blurb – Circle and Hexagon. These two are in addition to the standard circular Divi blurb icon. These new icon shapes can be applied with images at the same time which is currently not possible with the default Divi blurb which support either an image or icon in a single blurb.

Ready to Use Free Section Blocks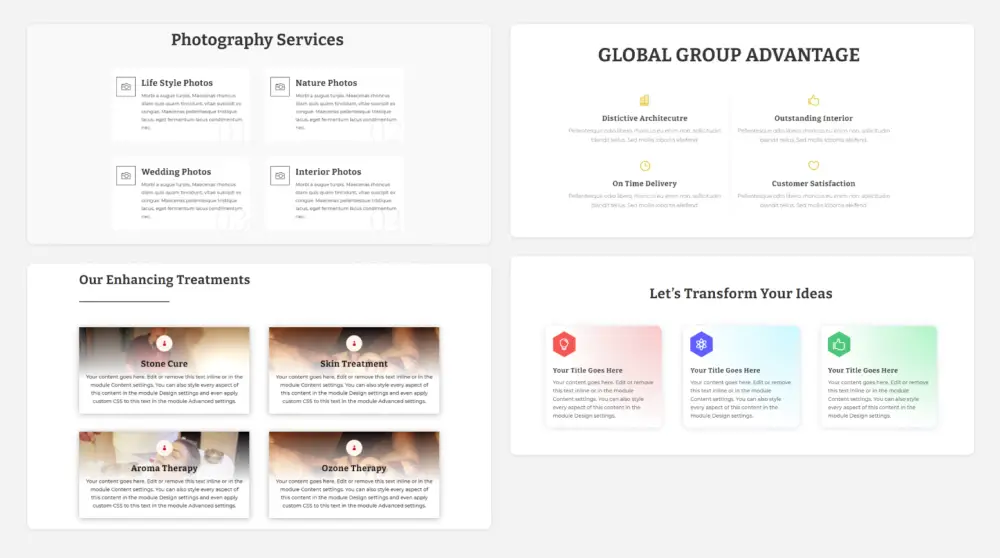 Divi Blurb Hover Effects
Flipbox and Easebox layouts available in the plugin comes with elegant hover effects. Flipbox has property for custom front and flip-view whereas Easebox is a nicely animated layout which shows the Divi blurb read more button with a smooth animation after hover.
Background Image or Color for Front and Flip-View
Get more out of the Divi blurb by applying custom color on the front and back views.
Imagine the creativity you could achieve with the option to select either an image or solid color for the Divi blurb hover effect.