Powerful & Feature-Rich Divi Blog Layout Plugin
In this Divi Blog Module, you'll get 7 beautiful Divi blog layouts for your Divi & Extra theme. Using these stunning Divi blog page layouts, you can easily create a beautiful Divi blog page in nearly no time. This plugin is compatible with Divi & Extra theme and has Ajax loading along with numbered pagination to display unlimited posts on a page. Divi Blog Extras is one of the Divi Plugins that powers more than 25,000 websites and offers very friendly support and regular plugin updates. Divi Blog Extras can also be used as a category page builder. Use the power of Divi builder and create your own category archive page using Divi modules and save it to the library and use it as a category archive page.
Highly Customizable Divi Blog Module
Divi Blog Extras can easily transform the look and feel of a blog page running on Divi and Extra theme. All the available Divi blog layouts are highly customizable from the builder and can also be overridden in child theme to obtain a completely new layout. Customize Divi blog module as you want.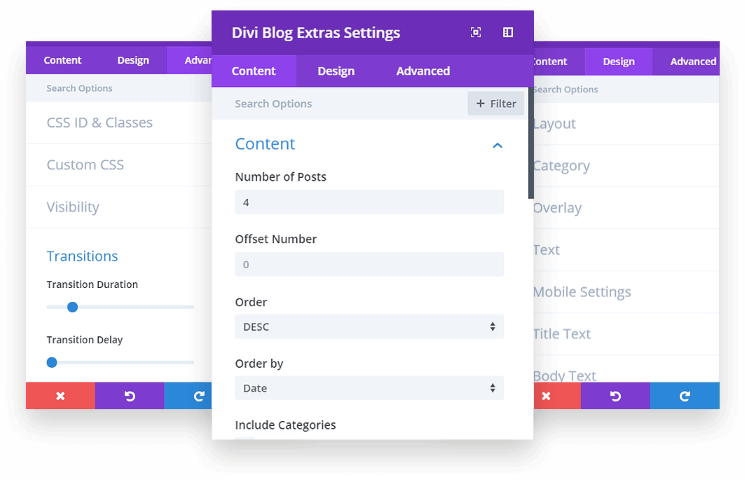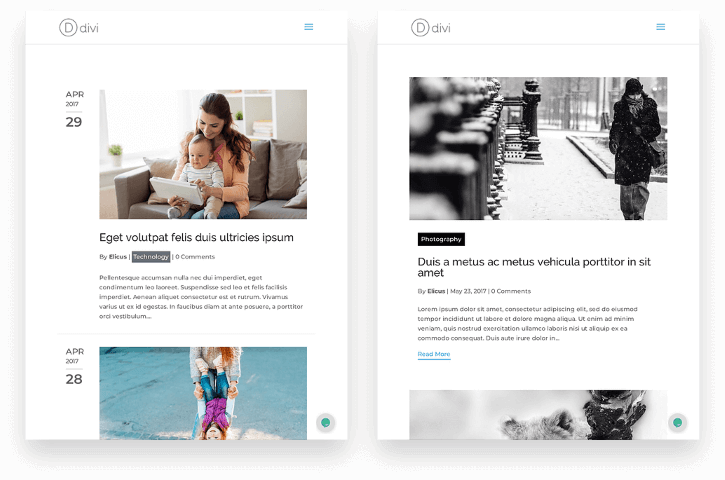 7 New Blog Layout for Divi
In addition to the two layouts available in the default blog module, Divi Blog Extras has 07 beautiful blog page layouts. And in just a few clicks, you can create a stunning blog page in no time with the available blog layout options.
Blog Pages With Category, Tag, Author & Date Support
This newly introduced feature allows creating a custom category archive page in Divi builder. This is truly exciting for users who want to design their custom category archive page and also add other Divi modules on it.
This gives great control over the top and bottom area of the category archive pages which can include CTA, Opt-in form, or almost anything which can be created using Divi builder that other Divi plugins for blog page lacks.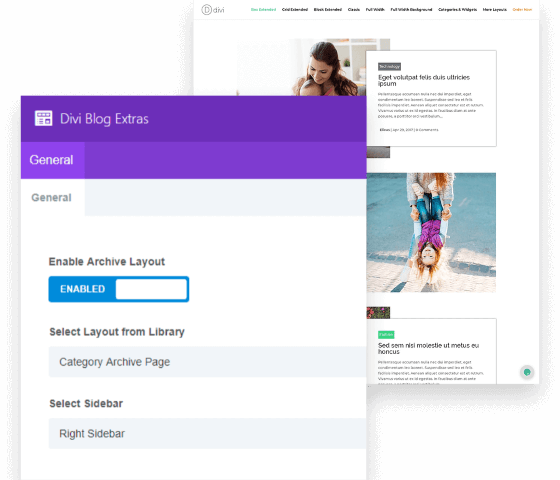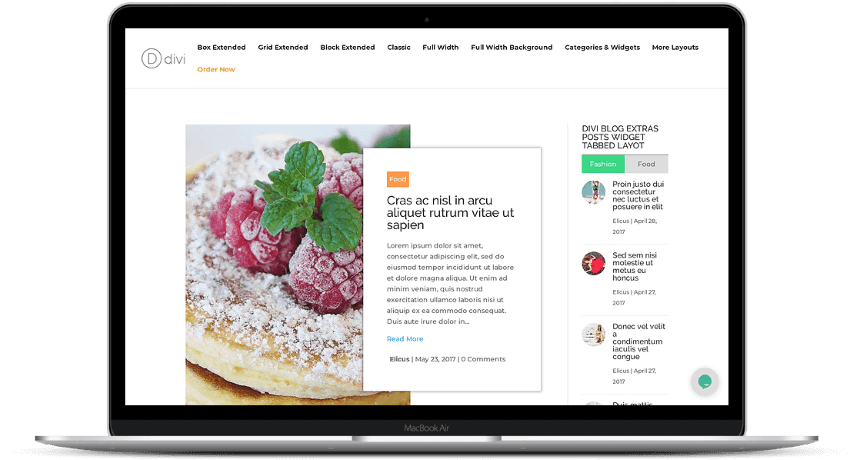 Divi Blog Module With Advanced Sidebar Widget
There are two available options for displaying posts in the sidebar widget in rich format. These two options are tabbed and list view with customization option to include featured image, author meta control and more.
Frequent Updates
Just like other premium Divi plugins available on Divi Extended, Divi Blog Extras is also updated regularly to work with the most recent version of WordPress, Divi and Extra theme.
Released in 2017 and still continue to get improvements and feature updates in a timely manner.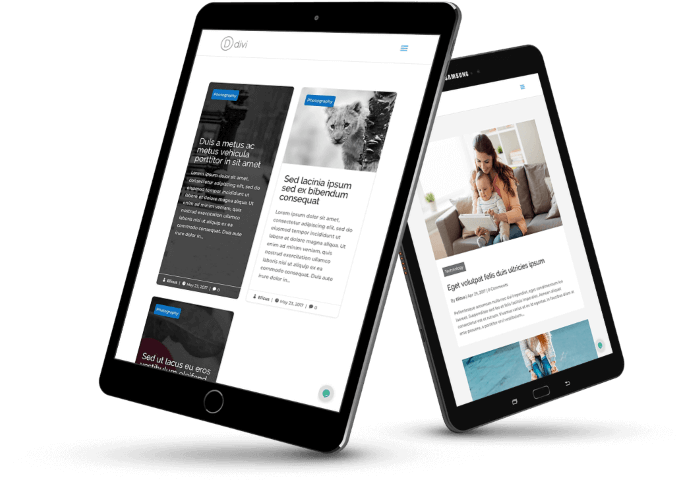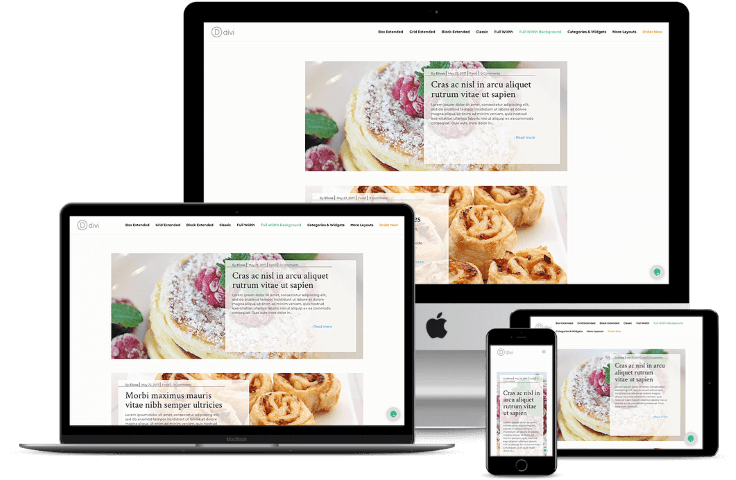 Trusted by More Than 25,000 Websites
Divi Blog Extras is now powering more than 25,000 websites running on Divi, Extra and Divi Builder Plugin.
With many features implemented based on the feature requests from users, it is one of the favorite choices for users to select Divi Blog Extras.
Device Responsive Divi Theme Blog Pages
All the layouts of Divi Blog Extras are device responsive and highly customizable.
With the ability to control font size and featured image on mobile devices, this plugin can maintain a proper user experience without slowing down the site.