Sticky posts not working?
First ensure you have disabled the setting "Ignore Sticky posts" in the Divi Blog Extras.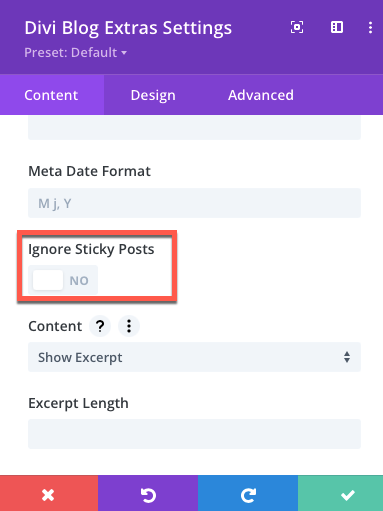 Sticky posts will work if we do not specify any category in the module. Please set the Order By as None and be ensured all the categories are unchecked as shown below screenshots.