How to Create Pagination in Divi Blog Extras?
On the Content tab of Divi Blog Extras module, go to the Pagination section.
Enable the toggle labeled as Show Pagination.
Once the Pagination is enabled, the pagination type field is displayed below it.
Select Ajax or Numbered Pagination from the list. This will add the pagination with default parameters.
Customize the Ajax pagination controls as required by the enabling toggle Use Custom Styles For Ajax Pagination Button.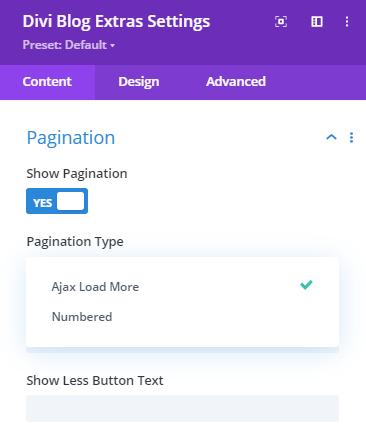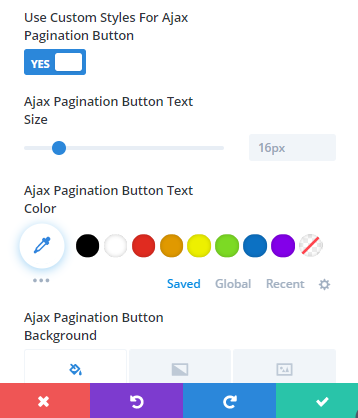 Customize the Numbered pagination controls as you want available in the Design Tab>>Pagination setting.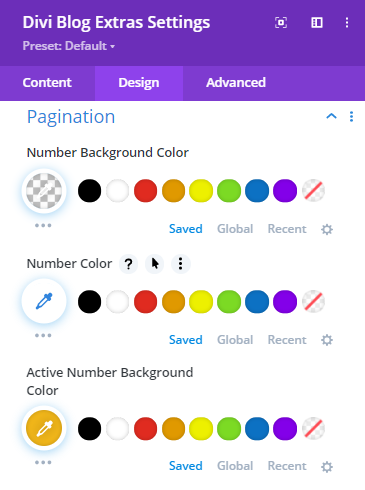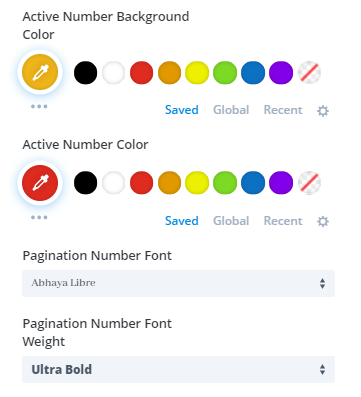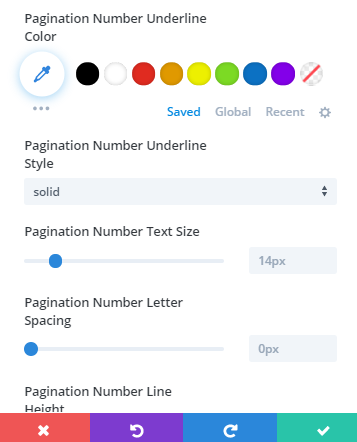 WP-pageNavi: This is third option available for pagination using the WP-pageNavi plugin. This is enabled once you select Numbered pagination. In order to use this feature, the plugin WP-pageNavi must be installed and activated.