Category filter not appearing?
If your category filter is no appearing, there could be multiple reasons.
If Use Category Filterable Blog setting is not enabled. (To enable this go to Module Setting << Content Tab << Elements << Use Category Filterable Blog << Set as Yes.)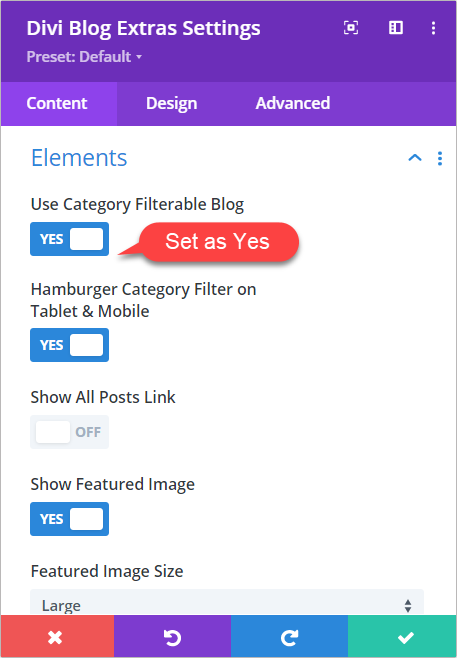 2. The most common reason is the empty category. If there is no post in a category, in that case, the category will not appear on the category filter. We need a minimum 1 post for the category filter to show.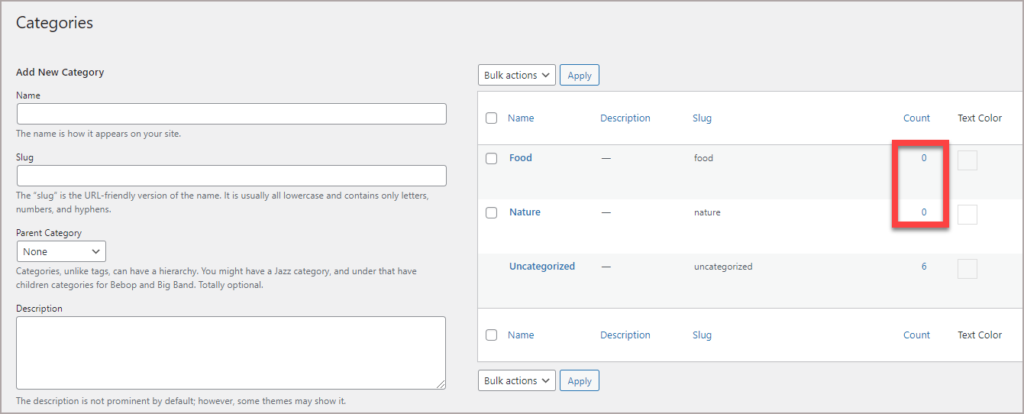 3. There is only one category on your site.
4. There are multiple categories but you have assigned posts only to one category and other categories are empty.