Enable custom post type support
Divi Blog Extras layouts can be used for Custom Post Types. In order to display custom post types using the Divi Blog Extras module on a page, it needs to be enabled first. Here are the steps to enable it for Custom Post Types.
Go to Settings >> Divi Blog Extras >> Custom Post Types >> Enable Custom Post Types in Modules.
Select Custom Post Types to enable.
Enable Custom Taxonomies in Module if you want to display a list of Taxonomies in the module content tab. Select this option if you want to display selected Taxonomies of custom post types.
Save changes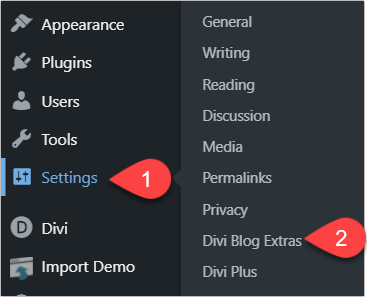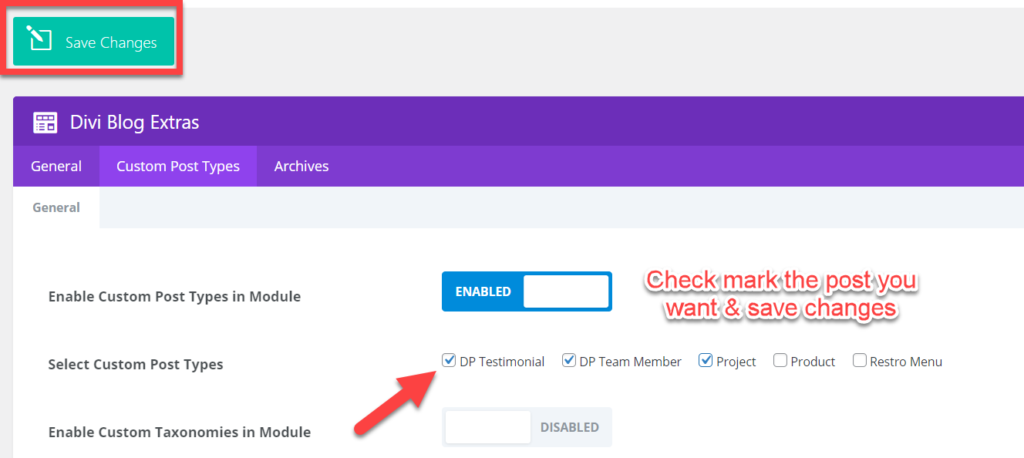 Selected custom post type started to display in the list of Post Type setting which is under the Content tab of the module.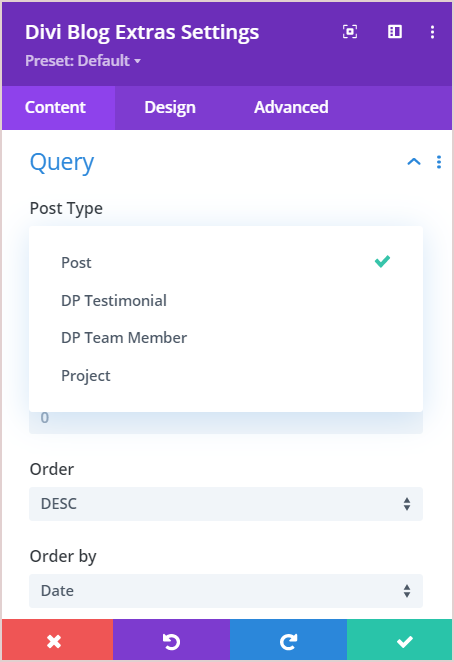 After selecting the post type, you have the option to choose the specific categories you wish to display for that particular custom post type.