Divi Gallery Extended Documentation
Search for answers or browse our knowledge base.
How sorting of images in Divi Gallery Extended works
Module 1: Masonry Gallery
In the Masonry gallery module, you could sort the images by dragging them while adding the image in the module.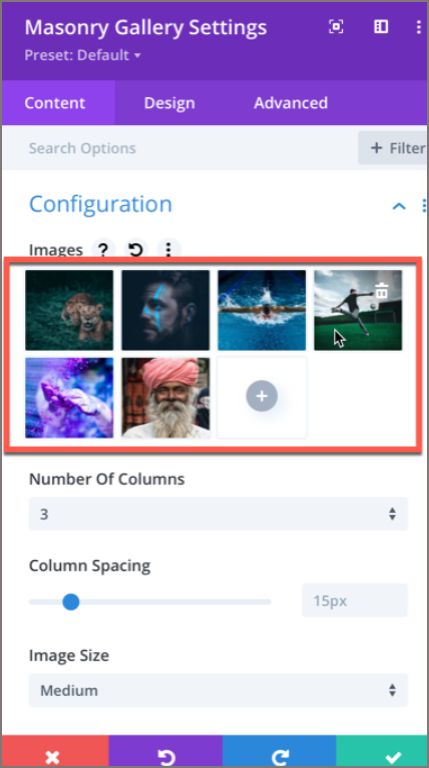 Module 2: Dynamic Masonry Gallery
There is no drag sort method available to sort the images in the Dynamic Masonry Gallery as the images are fetched from categories. To sort the images in this case we have the following options.